TruNorth Landscaping LLC is a locally owned and operated Landscape Design, Construction, and full-service Landscape Maintenance Company located just North of Traverse City in beautiful Leelanau County.
Our identity, TruNorth, is a reflection of our commitment to beautiful Northern Michigan, and our dedication to remain true to our values.
We are passionate about creating landscape designs that enhance the natural beauty around us, building outdoor spaces that connect our clients with nature, and offering full-service landscape maintenance to ensure each client's landscaping looks well cared for as it grows and matures.
We are proud to deliver consistency and excellence through our artistry, our people, and our commitment to each of our customers. We feel honored that a great deal of our business comes from referrals, or from existing clients with additional landscaping needs.
Our Credentials: 
Michigan Certified Landscape Contractor
Michigan Certified Natural Shoreline Professional
Certified Pesticide Applicator
Registered Pesticide Applicator
Fully licensed and insured
Unilock Paving Stone Installation Certified
Unilock Driveway Base Fundamentals Certified
Landscape Technician Registered Apprenticeship through the Dept. of Labor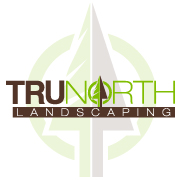 Our Client Work
Our clients just love their outdoor transformations.
Take a look at our work and explore the possibilities.
Outdoor Living Spaces By Design
Expand your living space to the out of doors.
Let's sit down and have a discussion on what is possible with your property.