Community
Involvement
Our local nonprofit business, schools, and families need support. We are thankful we can lend our talents and resources to make something just a little bit better.
Below are some of the organizations we have partnered with throughout Grand Traverse and Leelanau County:
Lift Teen Center
TruNorth is currently partners with LIFT Teen Center located in beautiful Suttons Bay. The center operates out of the community center building, which needed some love and care for it's outdoor area. Our team removed the existing landscape and installed a tidy and easy to maintain landscape. We have also sponsored their trivia night and had team members speak to the teens at a career night!
Founder, Rebecca TenBrink writes: "It's official…we are overcome with gratitude! TruNorth Landscaping donated their time, resources and love to LIFT and the Friendship Community Center, Inc. and revamped our front and side landscaping!!! Check out the before, during and after pictures. A huge THANK YOU to TruNorth!!! We are blown away by your generosity and know it will be a blessing to all that call our building "home"."
Community Center-Before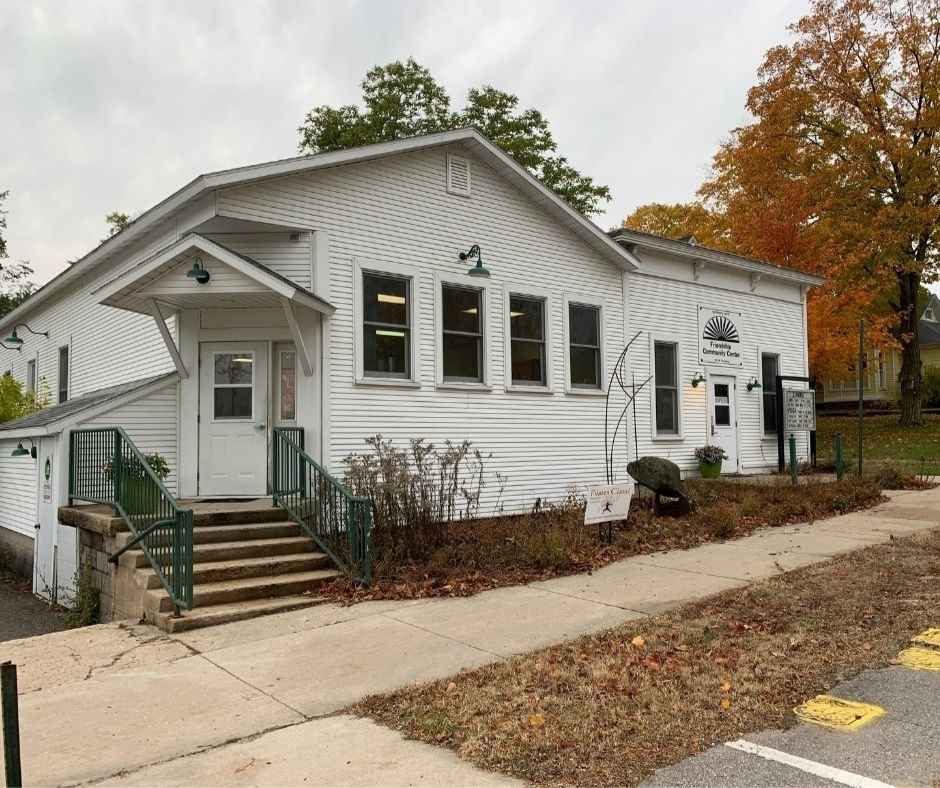 Community Center After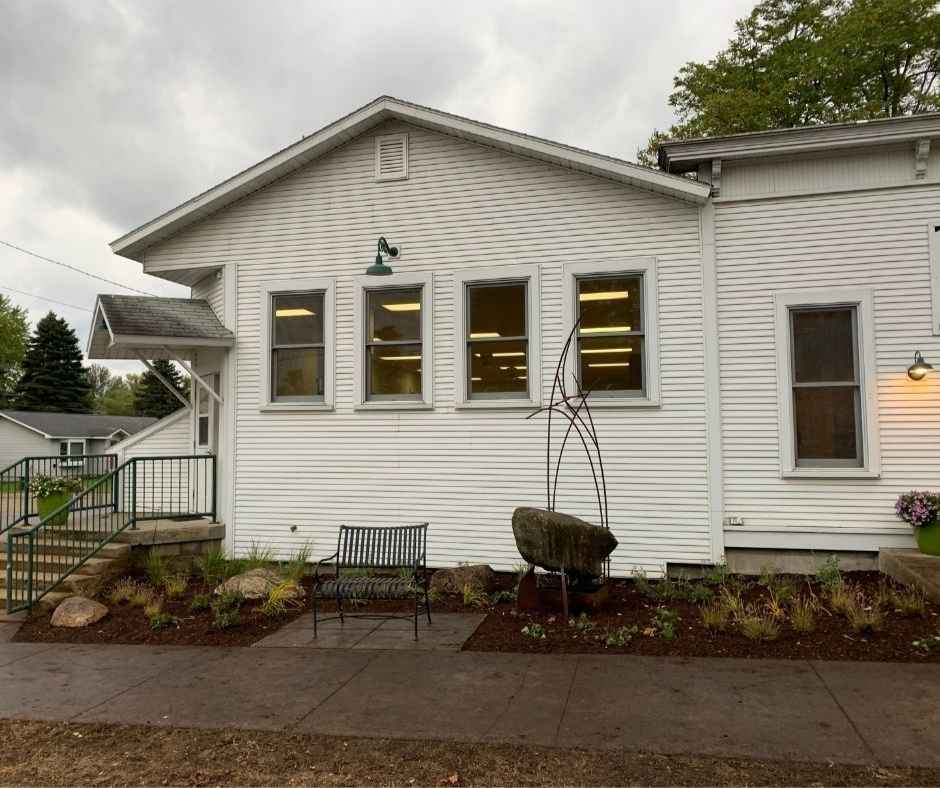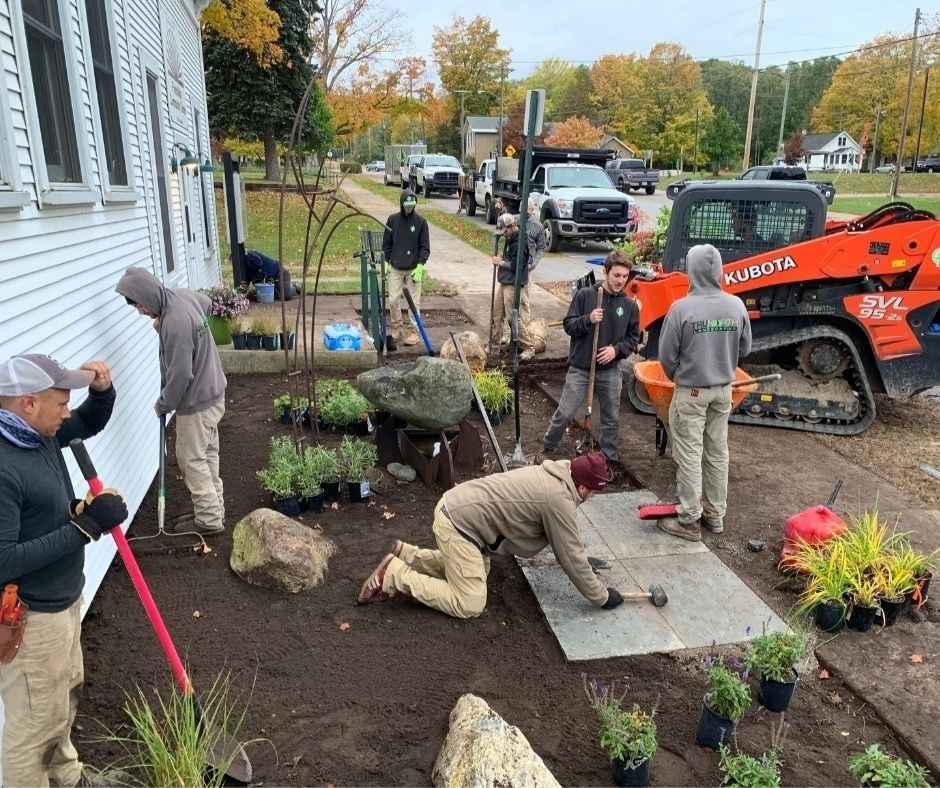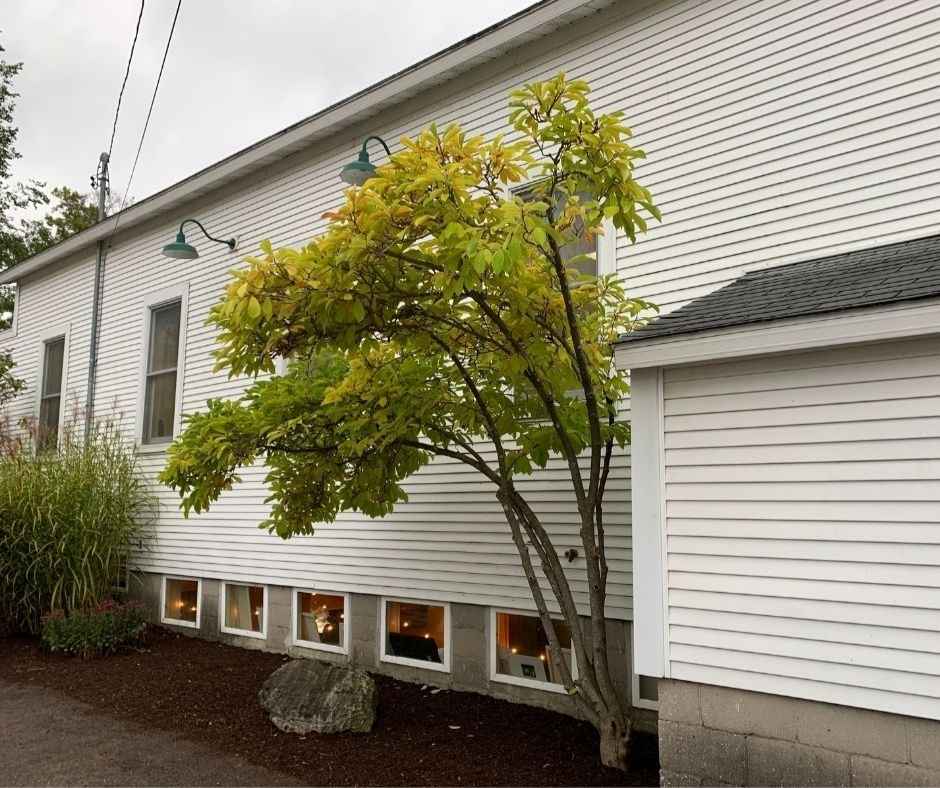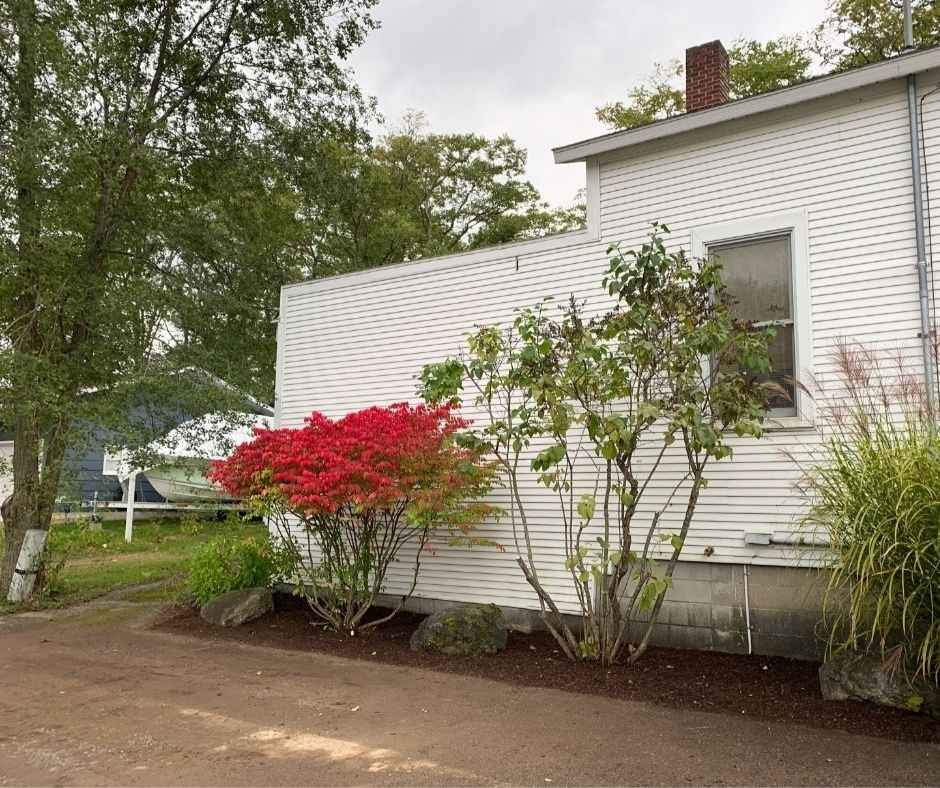 Helen's House
TruNorth was pleased to help the Women's Resource Center by donating the materials and labor to install a much-needed walkway, small stone wall, and mulch to the property at their emergency shelter, Helen's House.
Christina Muhlbach writes: "We are absolutely grateful to TruNorth Landscaping for their commitment to helping the WRC when we were in need at our emergency shelter, Helen's House."
Helen's House – Before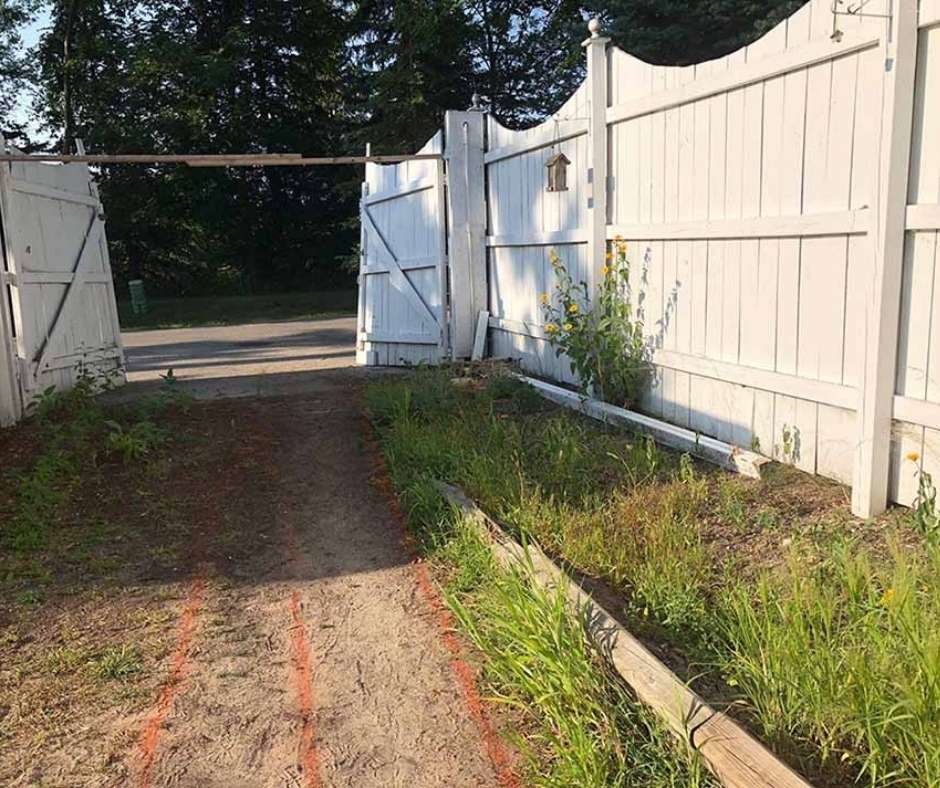 Helen's House After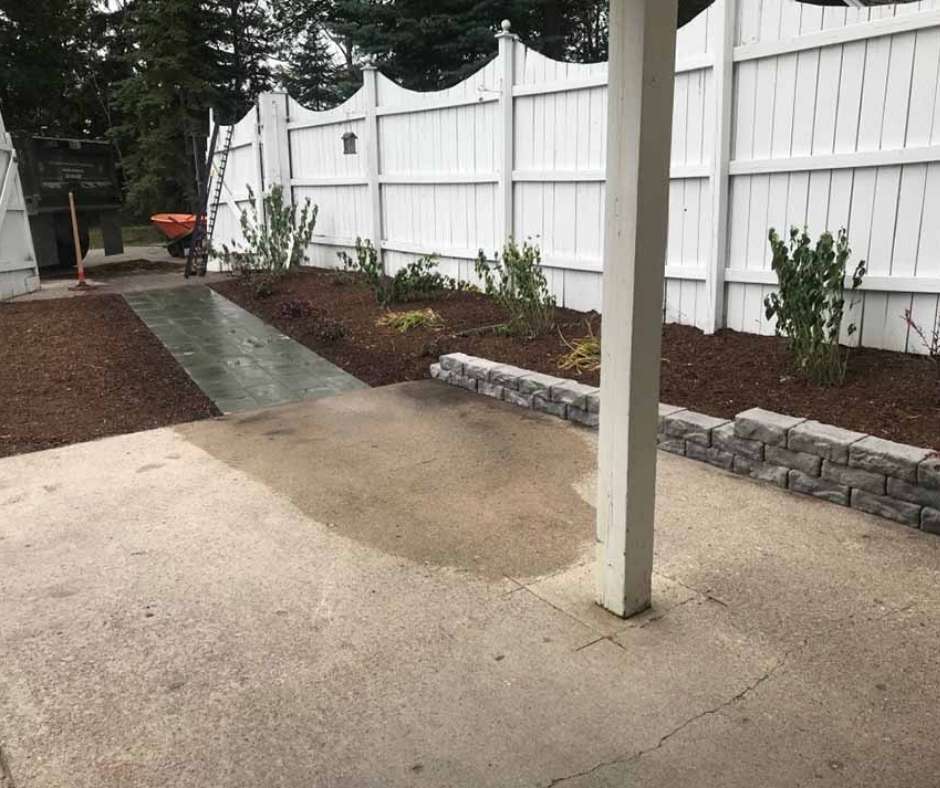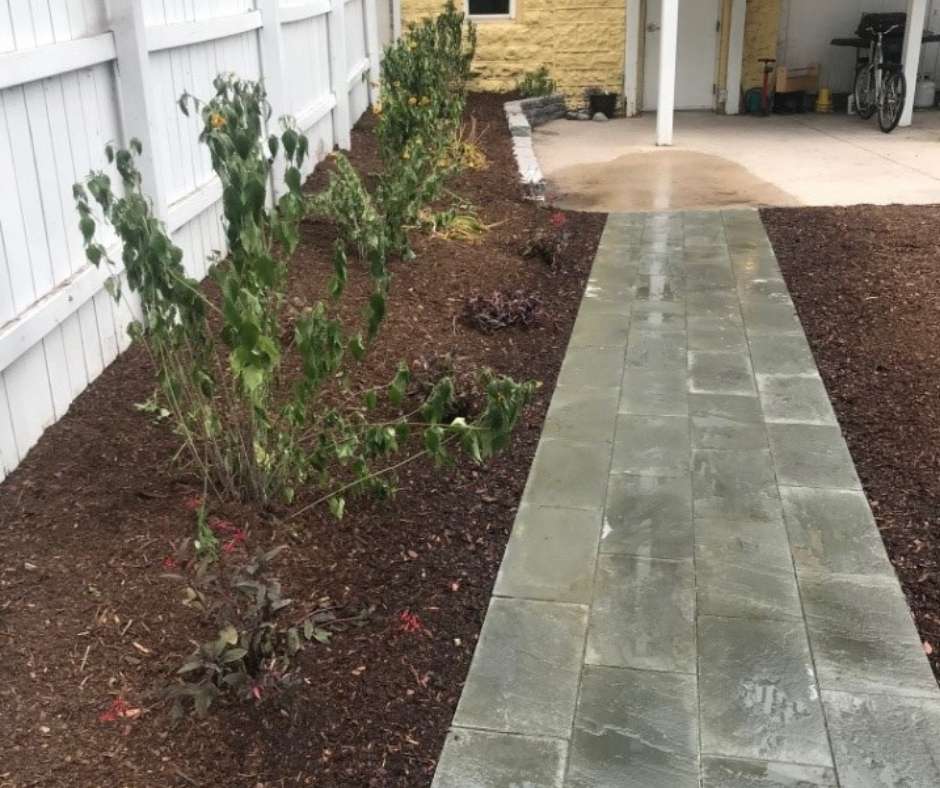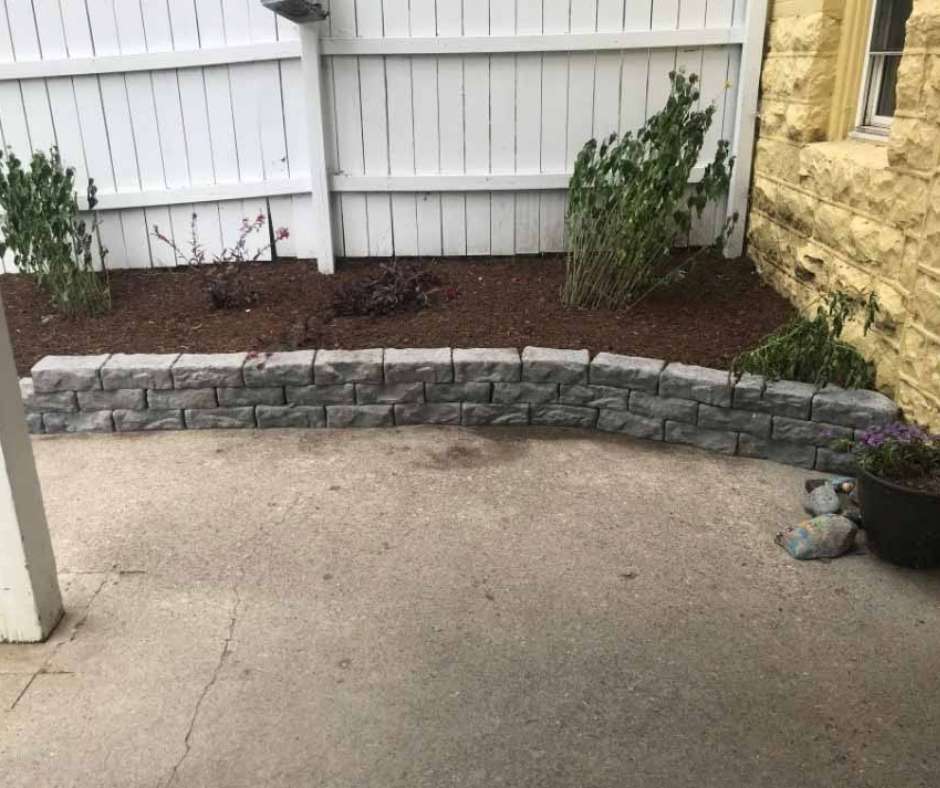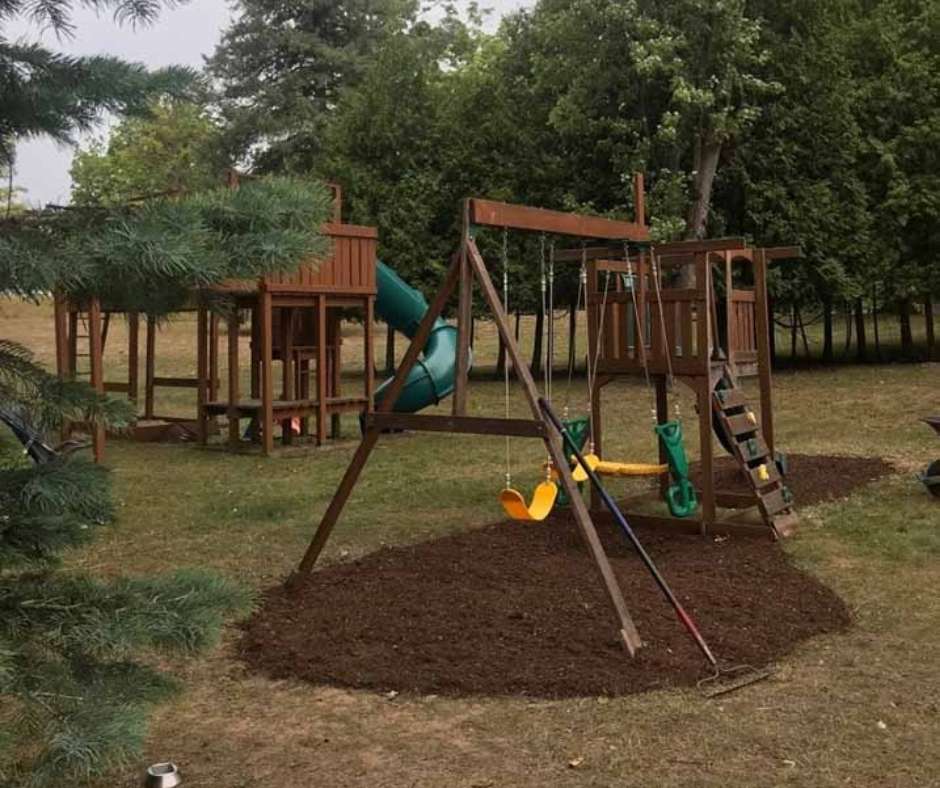 Hometown Hero Giveaway
With COVID-19 raging in our community again in the Fall of 2020, we wanted to help our healthcare heroes in anyway we could. We offered a totally free fall clean up giveaway. Our winner was randomly selected and the cleanup was completed for Ashley of Traverse City. Ashley is a CNA at Munson and worked through the entire pandemic. She and her husband are both essential workers, so they have not had any break since this all began, They have a one year old daughter and just moved into a new home recently. Since they don't have a mower yet, we mowed their lawn as well as completing the cleanup. We also ended up picking up debris for another nurse for free who called in asking for help!
Stay tuned for photos!
The Grand Traverse Pavilions
TruNorth was able to provide labor free of cost for the anniversary enhancement project for Grand Traverse Pavilions. This space is now a beautiful green space for the community to enjoy.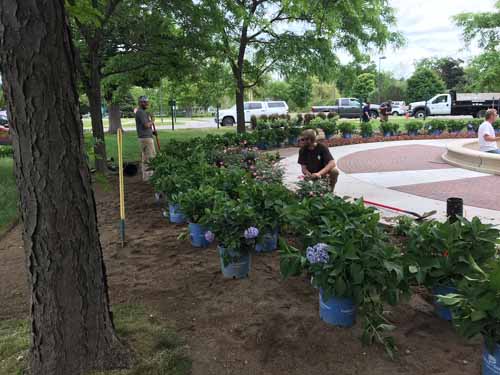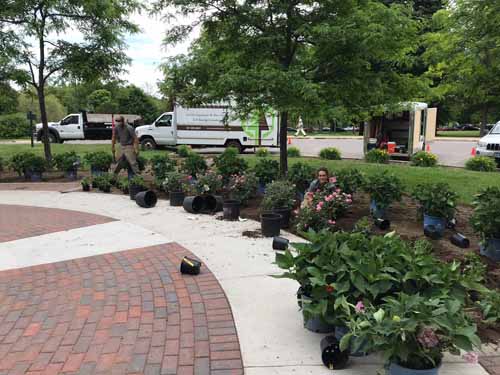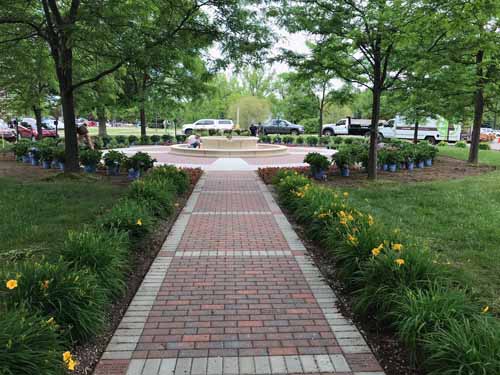 The Tart Trail
TruNorth was happy to donate native perennials and labor to beautify the Leelanau Trail on both the North & South sides of Shady Lane. We even watered it by hand through the dry spring/summer!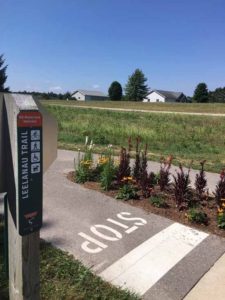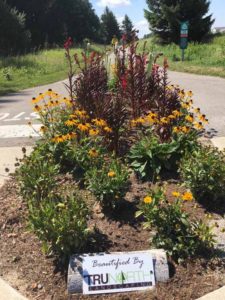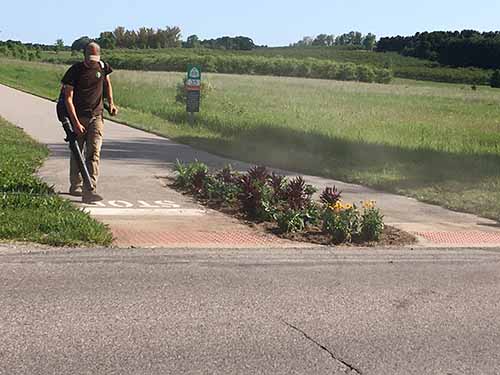 Northwestern Michigan College
TruNorth Landscaping has partnered with NMC for the past several years in many ways. We have presented students with the opportunity to attend a field day- where they get to try out and learn how to use equipment they may need to use on a job site in their future career. Several team members have presented to the Landscape Management students about topics ranging from interview skills to career opportunities. Students were able to do mock interviews with our professionals. This partnership is such a unique chance to help shape future green industry professionals.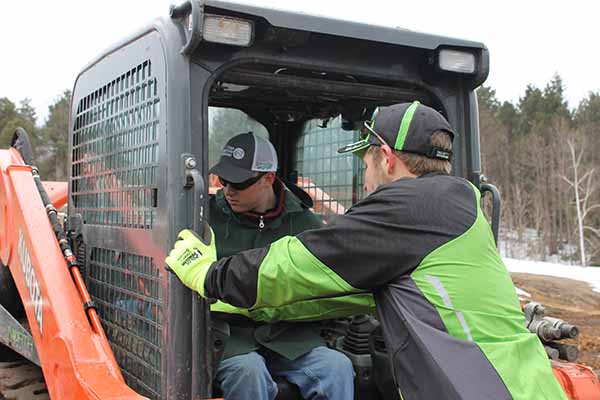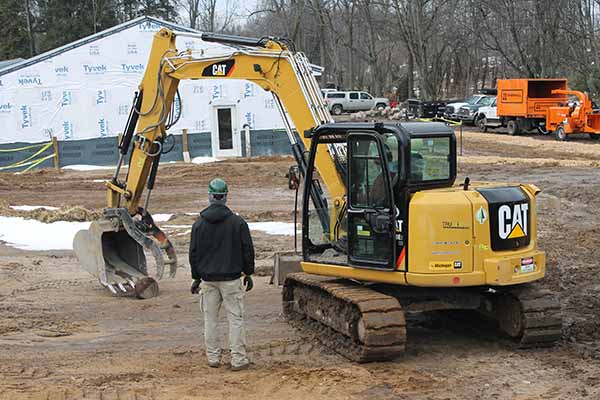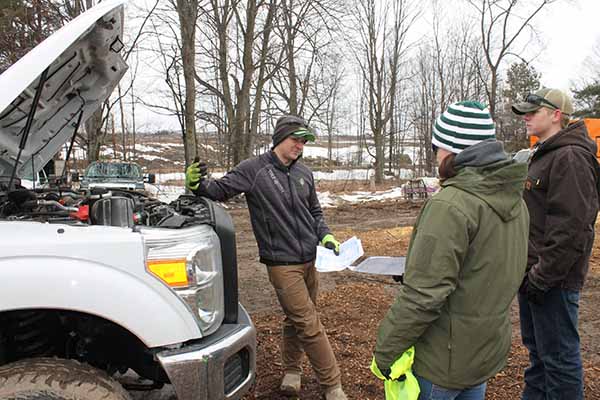 Traverse Bay Area Intermediate School District- Career Tech Center
TruNorth Landscaping team members have had the chance to present to the Agriscience/Natural Resources classes at the Career Tech Center in Traverse City. The students were eager to learn more about the 'real' world of the green industry. One of our Landscape Senior Team Leaders shared his knowledge about what a career in the green industry offers. Doug Bonnell presented to the classes how to create an excellent resume and conduct a great interview.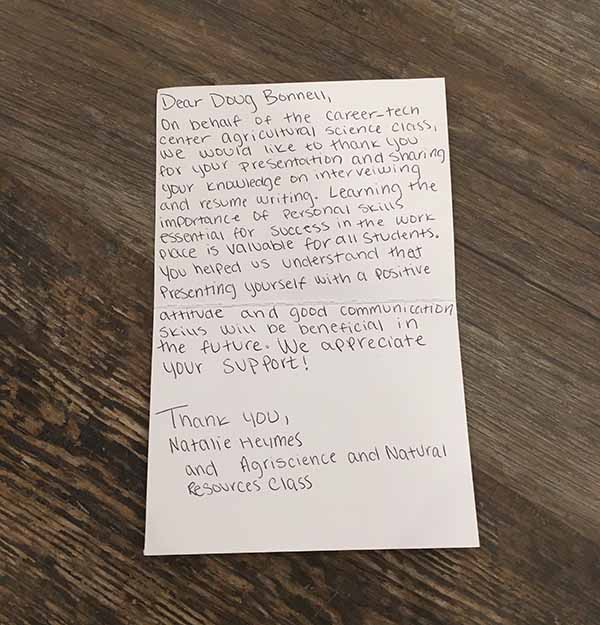 Enhance Your Yard's Natural Beauty
We would love to discuss your next project! Call Us at 231-922-0087 or fill out the form below to schedule an estimate.
We take your personal information very seriously. We will not share any of the information you provide with any 3rd parties. Provided information will be used specifically to contact you in regards to your inquiry.