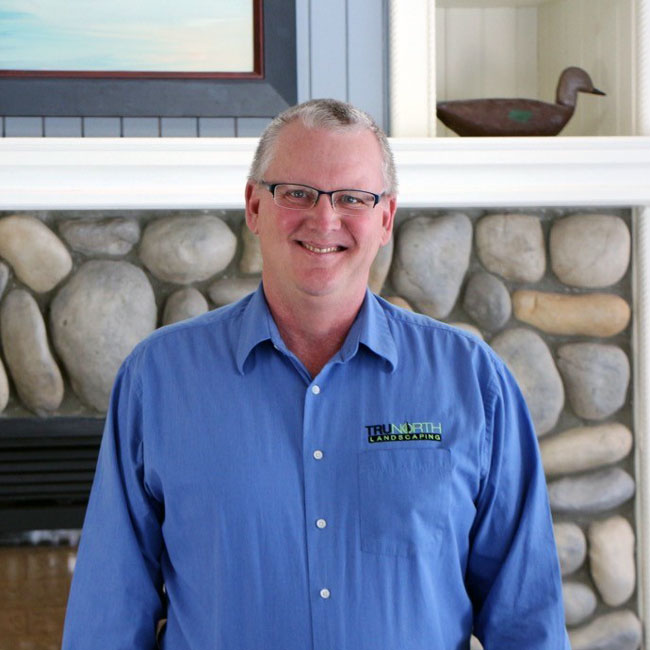 Doug Bonnell
General Operations Manager
With over 30 years in the Green Industry, Doug specializes in landscape maintenance and management of commercial and private residential properties. With a Bachelor of Business Administration degree, Doug's responsibilities include staff hiring and management, project estimating and management, developing budgets, and monitoring job costs and profits.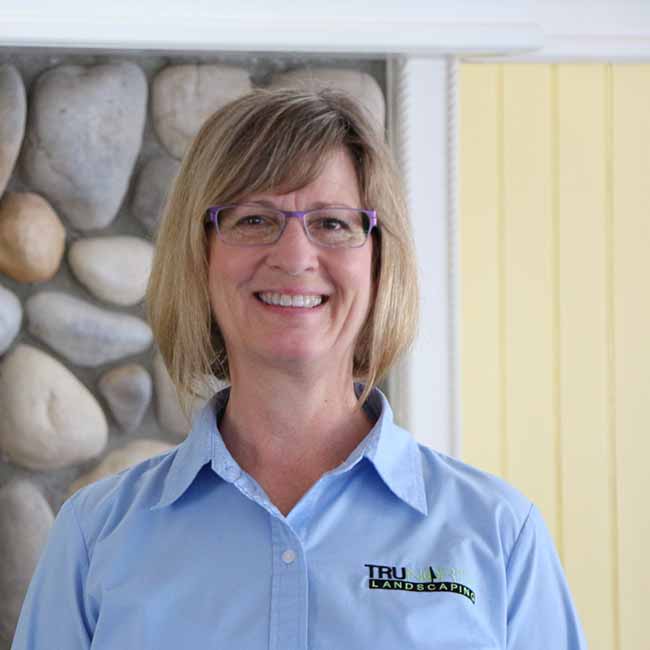 Patti Bonnell
Office Manager
Patti has worked as an administrator for a wide range of industries, helping to build successful businesses.  With a Bachelor of Business Administration degree, Patti's responsibilities include Managing Accounting, Human Resources, Payroll, and Marketing.
Mike Frick – Operations Manager
Mike Frick is the Operations Manager at TruNorth. He brings years of experience in the areas of supervision, facility management, manufacturing, and sales. His ability to work well with people and grow a happy team is one of the many reasons TruNorth is thrilled to have him on staff. He enjoys learning and getting to know each team member and coming alongside them to help them reach their goals at work and in life.  Mike is married and has three daughters and two wonderful grandchildren. He enjoys hunting, fishing, camping, and hiking. Being outdoors is where he finds peace and can recharge.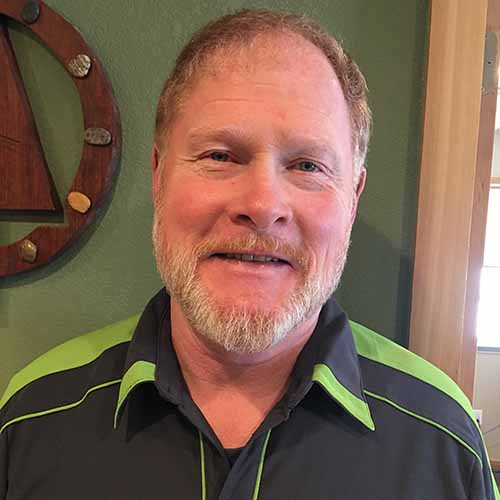 Taylor Kratochvil – Landscape Estimator and Sales Representative
Taylor is a Suttons Bay/Traverse City native who has several years of landscaping experience in the Northwest region of Michigan. Taylor holds a Michigan State University Bachelor of Science degree in Horticulture, specializing in Landscape Design, Construction, and Management. He also is a Certified Green Industry Professional. Taylor's even disposition, flexibility, and strong work ethic make him a successful member of our team.
Tyler Wilken – Landscape Group Leader in Training
Tyler first began working in the Green Industry as a teenager in the maintenance area. He subsequently gained experience in both hardscaping and equipment operation.  After moving from Ohio to the Traverse City area, Tyler continued expanding his knowledge and skills in landscaping and now leads a landscaping crew.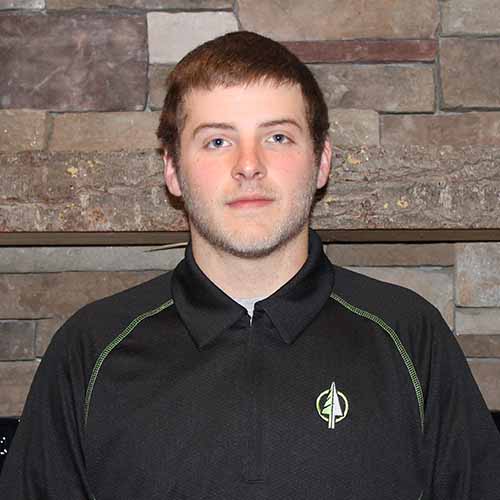 Brent Wilken – Landscape Senior Team Leader-Foreman
Brent started in the Green Industry in Ohio at the age of 16, working over the summer at a landscaping company. Following graduation, Brent was promoted to a maintenance foreman position.  After moving to Michigan, Brent joined TruNorth working on both maintenance and landscaping crews and is currently a foreman of a landscaping crew.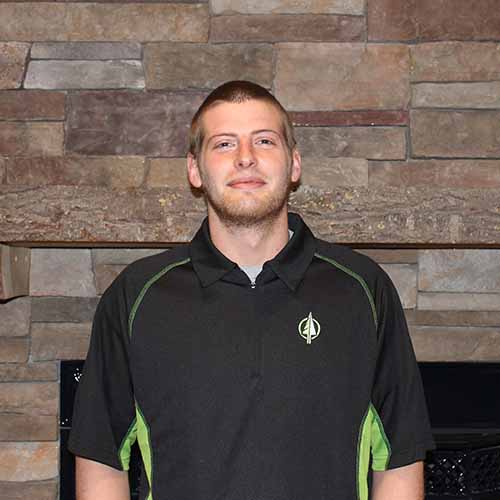 Cysilia Schaub – Landscape Designer
Cysilia worked for three years as a private Gardener for Northport Pointe Service Company and has been in the Landscape industry for several years. She has a degree from Northwestern Michigan College in Plant Science, with a Professional Certification in Landscape Management from Michigan State.  Cysilia is a Michigan Associate Certified Green Industry Professional.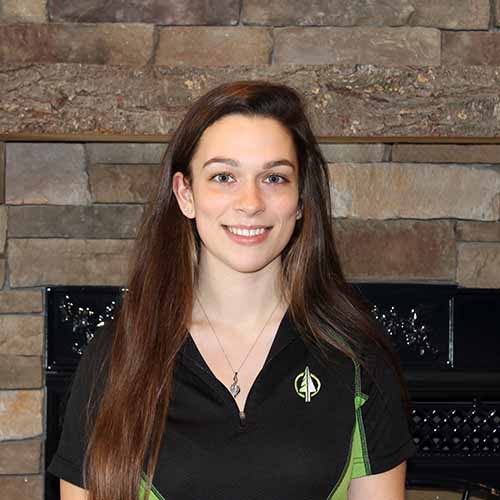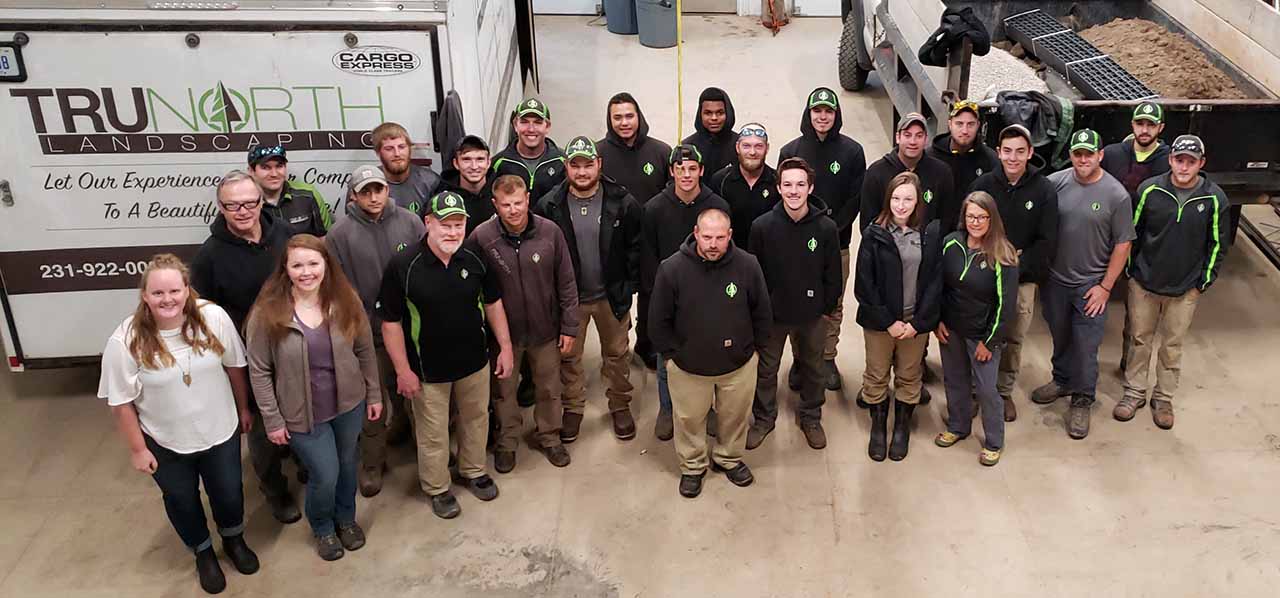 The TruNorth Team Hard At Work!