The Spirit of TruNorth Landscaping
TruNorth Landscaping was formed as a result of a dream to create a landscaping company that was different from the rest. Our name, TruNorth, and our compass logo were chosen for two reasons. One, they reflect our love of Northern Michigan, and secondly, they point toward our true north, which is our faith in God.
In the Fall of 2017 we were blessed to be able to purchase the property we had been leasing in Leelanau County and to begin building a suitable office space for our growing company. In January, members of our team began installing a natural stone entrance in the lobby of the new office building. Although we had taken a peek at their progress, we had not yet seen the finished project.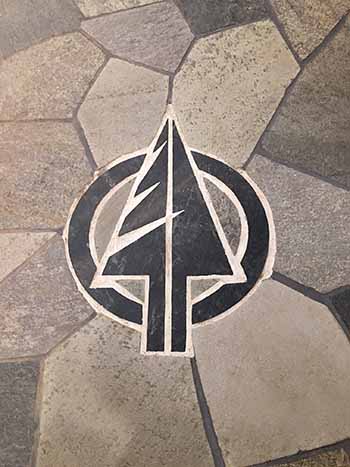 One of our Project Foremen, mentioned that the stone entrance was complete and that we should go take a look at it.  At first glance, we commented about how happy we were with the way the entrance had turned out. But, it wasn't until we took a better look that we noticed the surprise that our incredibly thoughtful team had created. They skillfully cut our TruNorth compass logo out of the hard natural stone, including details of the tree.  With tears in our eyes and mouths open, we could hardly believe this team of young men had given us such a perfect gift.
But, there was one more surprise. Before setting the stone in mortar, "our guys", as we affectionately call them, had paused to make sure the compass was pointing due north, and then made the slight adjustment needed.
The Values of TruNorth Landscaping
S

ervice – We are committed to listening to and honoring the needs of our clients and delivering professional, efficient service that exceeds expectations.
T

eam – We are focused on building a team where each member is valued, their ideas and growth encouraged, and their home life respected.
R

elentlessness – We are relentless, especially when faced with adversity.
I

ntegrity – We are devoted to a high ethical and moral compass of honesty, fairness, and trust.
V

alue Relationships – We are dedicated to building positive relationships, grounded in mutual respect.
E

xcellence – We are passionate about always giving our best.
Our Vision
To be the preferred landscaping company in Northern Michigan known for exceptional quality and extraordinary people.
Our Mission
To create and maintain landscapes that enhance the natural beauty around us, with outdoor spaces that connect our clients with nature. We care about building long-term relationships with our clients and exceeding their expectations.
To nurture a positive work environment and a culture of teamwork and mutual respect. We are diligent about making sure our team has time with their family and friends so they may have strong, balanced personal lives as well.
Our Team
Community Involvement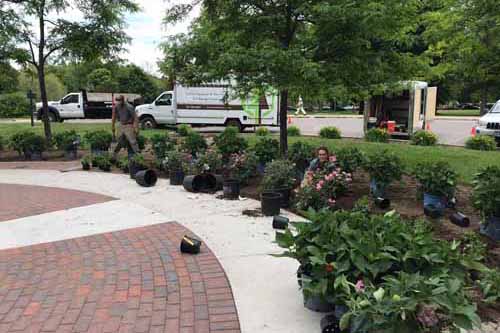 Associations