Five Step:
Landscape Design/Build Process
A great landscape project starts with a great plan. That's where our talented designer and registered landscape architect come in, we take the stress out of the creative process so you can concentrate on what matters most.
Phase One:

Design Consultation

Our process begins with an on-site design consultation with a representative of TruNorth Landscaping. Our Landscape Designer, Registered Landscape Architect, and our General Manager bring over sixty years of combined experience in design, construction, and landscape maintenance.
Our goal during this meeting is to get to know you and your dreams or wishes for your property. This consultation provides us with an opportunity to first listen to the various landscape elements you desire in your ideal design, but to also exchange ideas that may reveal other design considerations. Our inquiries during this consultation will allow us to create a unique design, crafted specifically to fit your individual needs, lifestyle, and property. Finally, we will spend time discussing budget. It is an important component that we do not take lightly. Our intention is to present you with a beautiful plan that meets your individual budget. With our years of experience, we can provide various cost saving alternatives to consider without sacrificing the design. It is our goal to honor your time, exceed your desires, and show you how a creative landscape design can become a reality within your budget.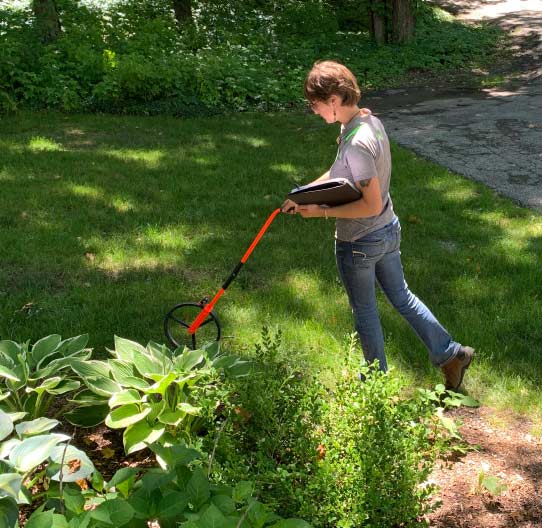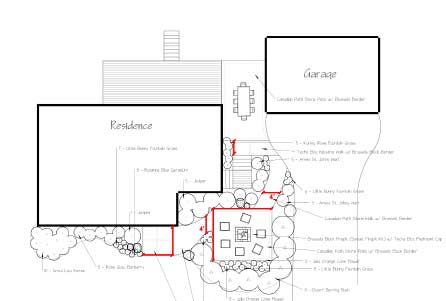 Phase Two:

Conceptual Design

The conceptual design phase begins with a survey of your property and the gathering of site-specific information. A Plat of Survey of your property and/or architectural plans are very helpful in allowing us to prepare accurate base drawings of the existing conditions.
If this information is not available, we will take the necessary measurements to ensure an accurate design can be prepared, while accounting for all of the existing conditions. This may include locating other accessory structures, existing trees, other existing plant materials, site drainage patterns, solar orientation, finish floor elevations and walk-out basement elevations when applicable to accommodate drainage and grade changes during the design phase. As designers, we are inherently influenced by the architectural style and details of your home, and they will be an influence on our design and may become an element that is woven within the landscape theme for your home.
With the acquired base information, we begin the design of the landscape concept. The plan is a reflection your desires, designed in harmony with the realities and existing conditions of the property. The plan may be relatively simple, such as a small courtyard area, or it could be a larger plan, such as a comprehensive master plan of a large estate. In conjunction with completing the design of the landscape concept, we also prepare a budget outline of the associated project costs.
Phase Three:

Construction Drawings and Proposal

Construction drawings vary greatly between projects and may include, but are not limited to: hard surface layout, grading, drainage, framing, planting, irrigation, and lighting layout plans, as well as critical details, cross-section, elevations, and planting schedules. During this time, we are also reviewing various hard surface material and color samples with you for final approval. The next step will involve your final review of construction drawings and presentation of our proposal for intended work. Once we have a signed contract, we will place your project on our construction schedule.
Check out our Optional 3-D Visualizer Tool
We offer state-of-the-art 3-D visualizer software 3D rendering of your landscape to help bring your project to life, if you choose. Click on the video below to see our process in motion.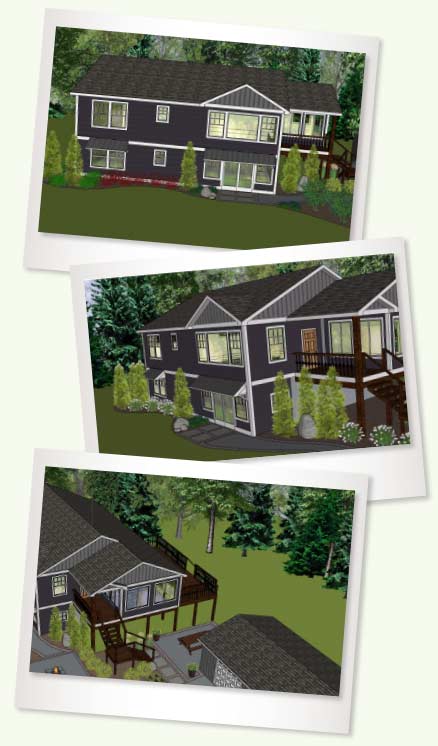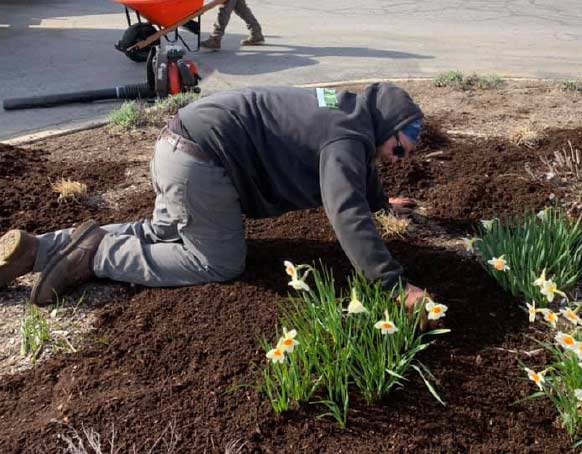 Phase Four:

Installation

The installation of the design will be supervised by the Manager, Certified Landscape Architect, and Landscape Designer. They will be in contact with the foreman and installation crew throughout the construction period. In many cases, the Manager, Registered Landscape Architect, and Landscape Designer will be on-site at key times during the construction, working with the crews to ensure every detail is addressed per plan.

Phase Five:

Maintenance

The first couple of years are the most difficult for transplanted trees and shrubs. Our maintenance experts can help ensure the livelihood of the new plantings and lawn, so you can begin enjoying the space immediately. Maintenance plans are able to be customized, and we take into consideration plant and lawn fertilization, plant protection, disease management, pruning, and spring/fall cleanups. Our goal is to keep your landscape in optimal health and maintain its beautiful appearance.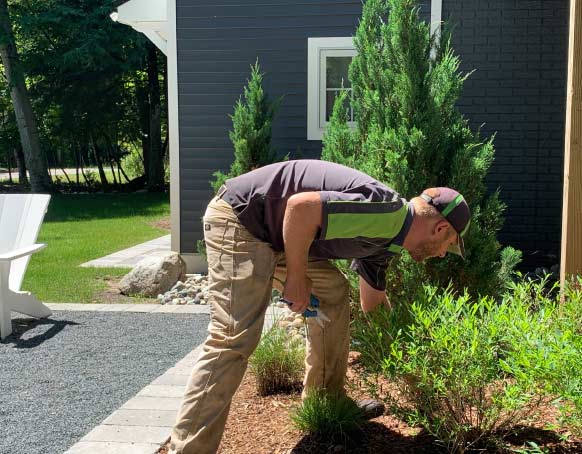 Frequently Asked Questions
Enhance Your Yard's Natural Beauty
We would love to discuss your next project! Call Us at 231-922-0087 or fill out the form below to schedule an estimate.
We take your personal information very seriously. We will not share any of the information you provide with any 3rd parties. Provided information will be used specifically to contact you in regards to your inquiry.