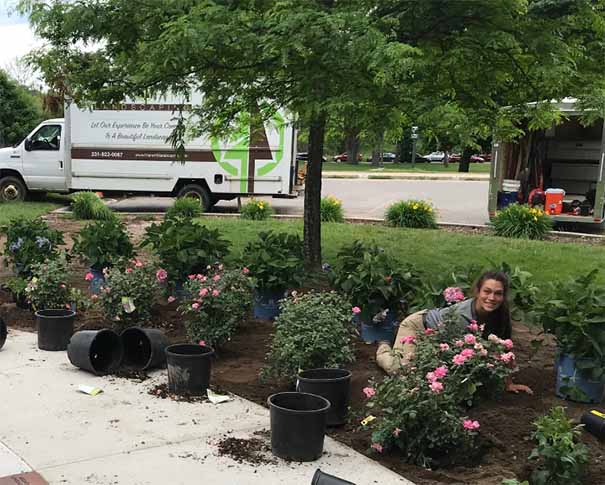 As a native to Leelanau County, it seemed only natural for Cysilia to choose to do something in the beautiful outdoors that surrounds us! After four years as a residential gardener for a private community, Cysilia came to us as an intern in 2017. She has had experience in nearly every area of the company- crew work, horticulture and maintenance, and is now working full time in the landscape design and sales department.  Cysilia has a degree in Plant Science,  a professional certification in Landscape Management from Michigan State University, and is an Associate Certified Green Industry Professional. She is currently working toward her journeyman license as a Landscape Technician as well. Each of these accomplishments is uniquely special as Cysilia received a scholarship in high school, making it possible for her to be one of the first to graduate from college in her family!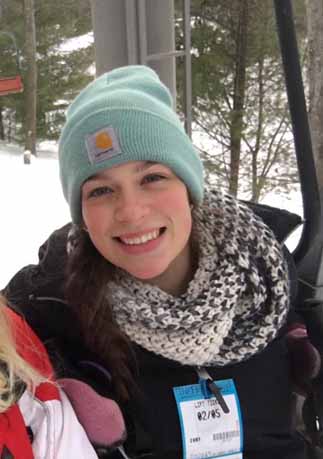 Cysilia enjoys most things outdoors, which is what largely brought her to this industry in the first place! She loves to kayak, ski, run, garden, and work with wood crafts, learning from her dad as a skilled carpenter. Cysilia hopes to be able to teach in the green industry one day about the opportunities it has to offer for careers and share her love and impact it has made on her life.
When asked what she likes most about working in the green industry, she had this to say: "My favorite thing about working in the green industry is that you never stop learning. There is always something new to read about, someone new to talk to, and something to be gained from every experience. Every client is so different, their geographic location is different, the style of landscaping is different. So, to me, I love that I never get bored. The second you think you've mastered something, the industry is quick to prove you wrong. The opportunities and knowledge to be gained are endless." We are so thankful to have Cysilia on our team. We cannot wait for you to meet her and for Cysilia to share her expertise in designing the perfect landscape for you!