Irrigation Systems and
Services
Irrigation System Design | Irrigation Installation | System Start-Up | System Winterization | Repairs & Maintenance
In order for your beautiful landscape to survive in Northern Michigan, an irrigation system is essential. The system not only protects your investment by ensuring each plant or area of grass is watered for the correct amount of time, it also makes your life easier. With programmable irrigation systems, you no longer need to remember to turn sprinklers on or off, or worse move a sprinkler around the yard to water each area of your space. Sprinkler heads can be adjusted to water not only grass areas, but also landscape beds, ensuring your perennials and trees get the water they need to survive as well. If we maintain your irrigation system for you, we ensure that the timer is set for the correct amount of time at the correct time of day for your property. Simply put, an underground irrigation is a must-have for your newly installed or existing landscape!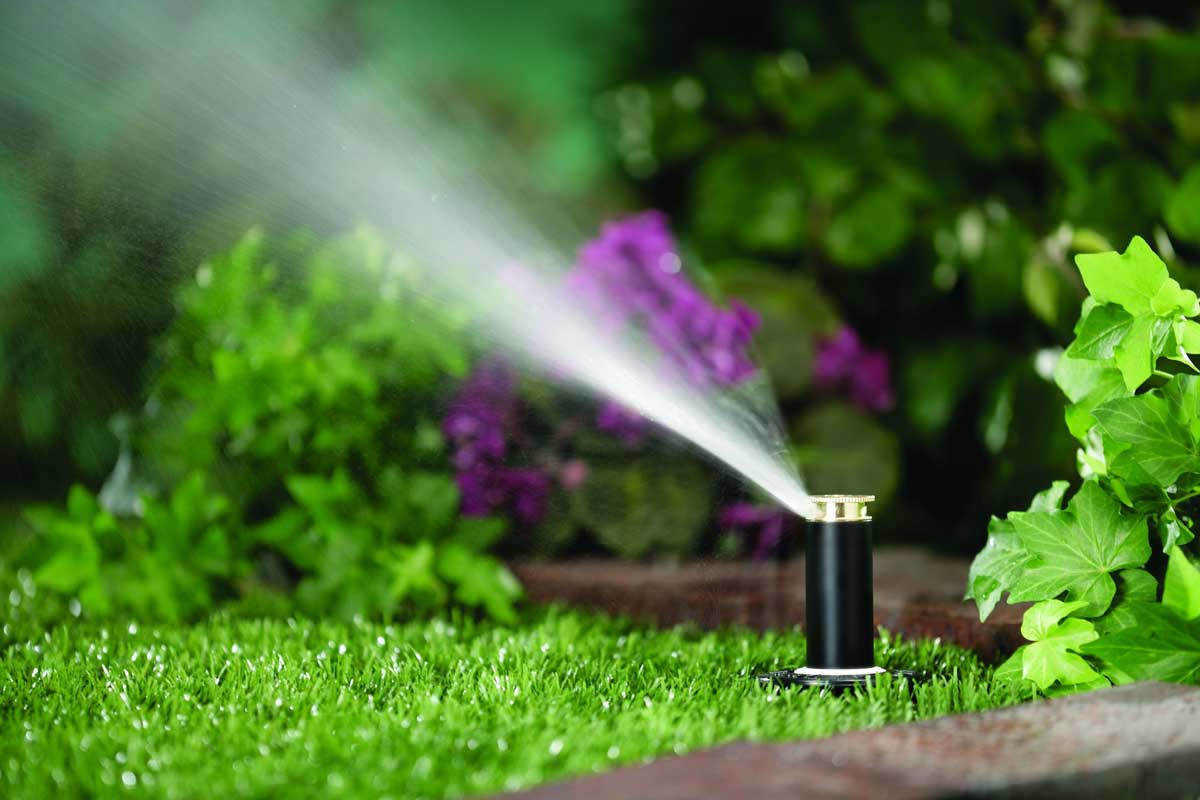 Each TruNorth Landscaping irrigation system is designed with water conservation in mind.
We take into consideration the specific site conditions of each property such as soil type, solar orientation, available water pressure, plant material and lawn areas to be irrigated. Our primary purpose is to protect your landscape investment by ensuring a consistent and correct volume of water is applied at specified intervals during the growing season.
The bottom line is that your landscape and lawn are a substantial investment to a property.  The addition of an automatic irrigation system is a smart way to protect that investment.  A professionally designed and installed automatic irrigation system helps landscape plantings and lawn areas get the right amount of water to keep them healthy and beautiful all season long.
We offer our full-service property management clients a system start up in the spring and system winterization in the fall to keep the system operating properly. We also offer our clients repair of service problems, such as leaking or broken heads.
Enhance Your Yard's Natural Beauty
We would love to discuss your next project! Call Us at 231-922-0087 or fill out the form below to schedule an estimate.
We take your personal information very seriously. We will not share any of the information you provide with any 3rd parties. Provided information will be used specifically to contact you in regards to your inquiry.