Plant & Landscape
Care
Horticulture Services | Pruning | Weeding | Dormant Oil | Summer Foliage Spray | Deep Root Fertilization | Plant Fertilization | Plant Health Recommendations | Integrated Pest Management Services | Tree & Shrub Care | Perennial Care | Invasive Species Removal
You have just had your dream landscape installed, and your beds are packed full with flowers that will delight you through all the seasons, fall is coming…so now what in the world are you to do with all of these new plants? What needs to be cut back? What do you leave for the winter?
Or maybe you just moved into your home and have absolutely no idea what is even in those landscape beds. What is a weed and what will be a plant? Why are some areas totally bare and some so overgrown?
Have you lived at your home for awhile, but have things just grow a little 'out of control'? We have all been there…the time got away from us and we just couldn't keep up with mowing the lawn AND maintaining all of the plantings on our property. Where do you even begin?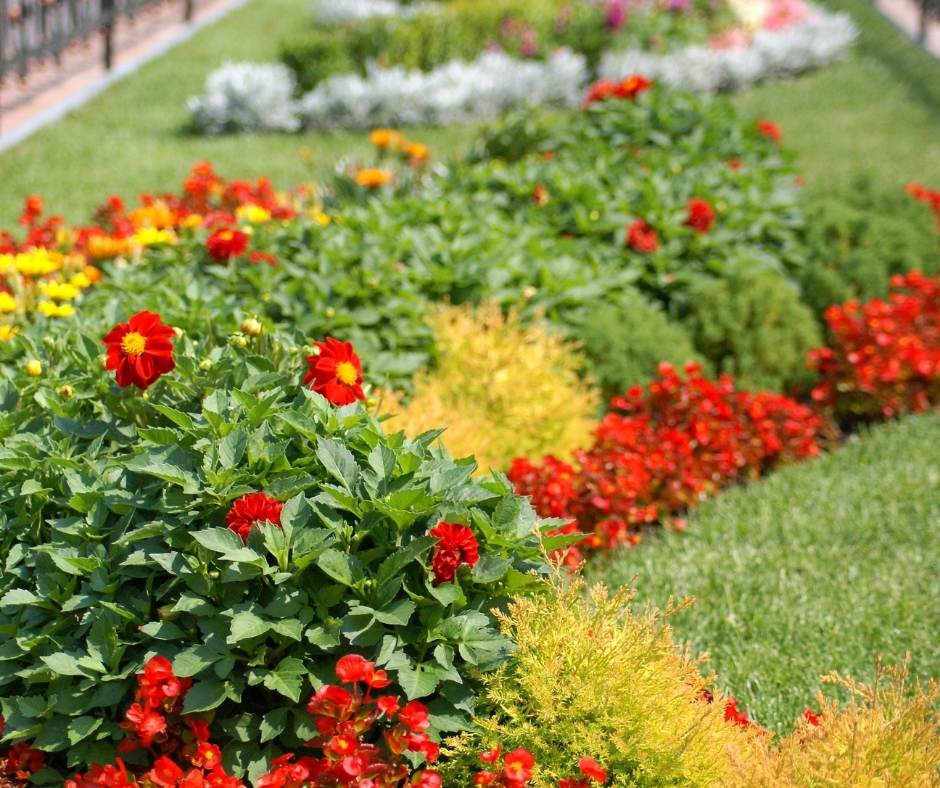 No matter what your situation, one major key to having a landscape that looks neat and tidy is maintaining all of your plantings. This can be tricky as there are hundreds of thousands of plants and varieties on the market today. Why does your peony have brown spots on its leaves? Why won't your roses grow larger? What is that gross bug on your bushes? Plant and landscape care encompasses everything on your property except for the lawn! Learn more about the services we offer to help your property shine.
Horticulture Services
Pruning
Depending on your plant and tree types, pruning may be necessary to help your plants thrive. Pruning is defined as selectively removing branches from a tree or shrub to help promote healthy growth. Pruning perennials, like roses, can help them to bloom over and over again in a season.
Trimming
Trimming is very similar to pruning, but is done mostly for cosmetic reasons. If you like a neat look to your landscape, bushes or trees can be cut into a more clean looking shape.
Weeding
Weeding can be the most time consuming of all the horticulture services. We attack weeds both chemically and manually. The most important tool in battling weeds is applying a pre-emergent when putting mulch down each season.
Additional Services
Fertilization and Product Applications- We offer several different plant fertilization programs that can help your plants thrive. Depending on the issues you are having with your plants, we can recommend what may be the best for optimal plant health.
Invasive Species and Pests- Removal of invasive plant species is so important, but can be a tricky process to do on your own. Our team will use both chemical and manual techniques to remove invasive species as well as pests that may be deteriorating the health of your plantings.
Enhance Your Yard's Natural Beauty
We would love to discuss your next project! Call Us at 231-922-0087 or fill out the form below to schedule an estimate.
We take your personal information very seriously. We will not share any of the information you provide with any 3rd parties. Provided information will be used specifically to contact you in regards to your inquiry.