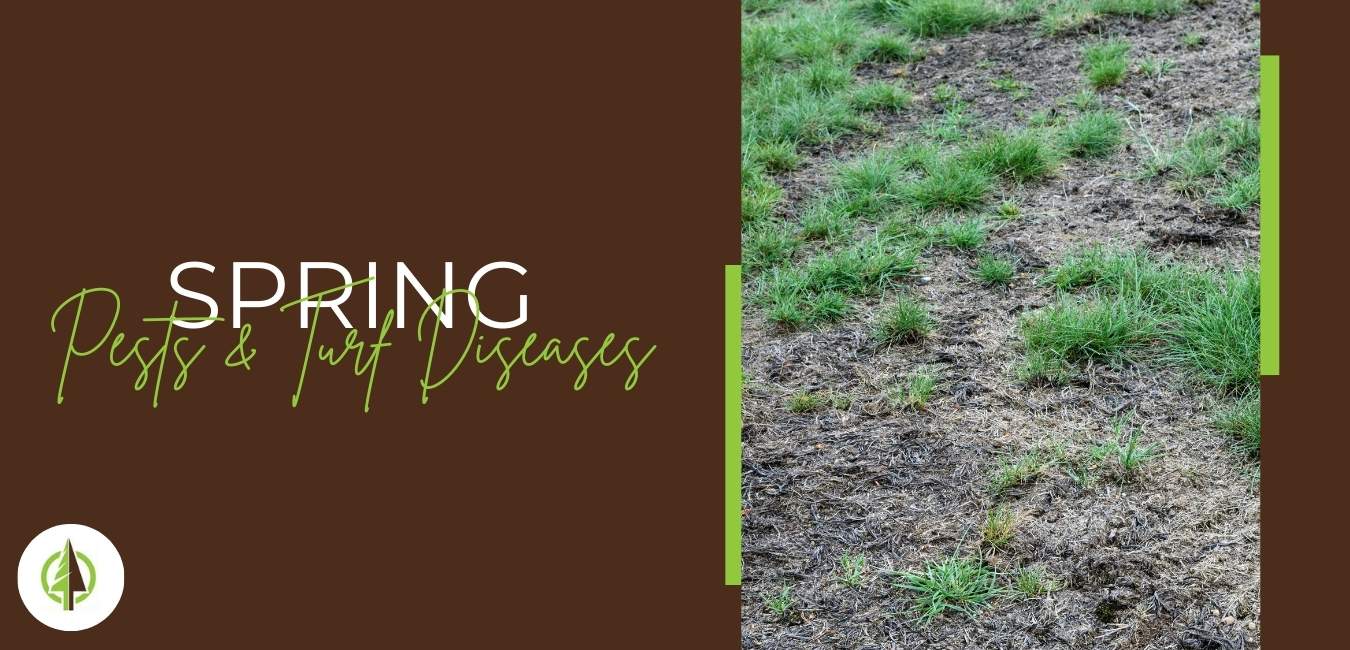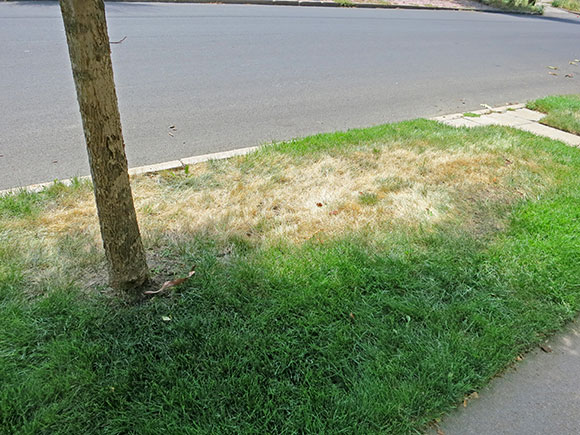 Pests – There are certain insects that damage our landscape plants that are best treated in early spring. Applications should before the plants leaf out, but after freezing temperatures are no longer predicted. The piercing/sucking insects are best treated this way. Examples of these are scale, mites and aphids. When these insects are dormant they are most vulnerable.
Diseases – If areas of the lawn start showing signs of stress there can be many causes. There are only a few turf insects in Northern Michigan, but they can be extremely devastating. These areas will typically begin to yellow and grubs are the most likely culprit. These areas will pull back almost like a carpet. A grub insecticide and making sure to water the area consistently is critical for recovery. There are a number of lawn diseases that can affect the appearance of the turf. These are usually identified by distinct patterns and particular lesions on the leaf blade. Most diseases can be corrected by changing watering practices, additional fertilization, or other management practices. Contacting a lawn care professional is probably a good idea for more complicated issues.Improper watering practices can also look like insect or disease problems. Checking soil moisture in these areas can be a clue if additional watering is needed. An expert would be able to come take a look at your lawn and make the proper recommendations.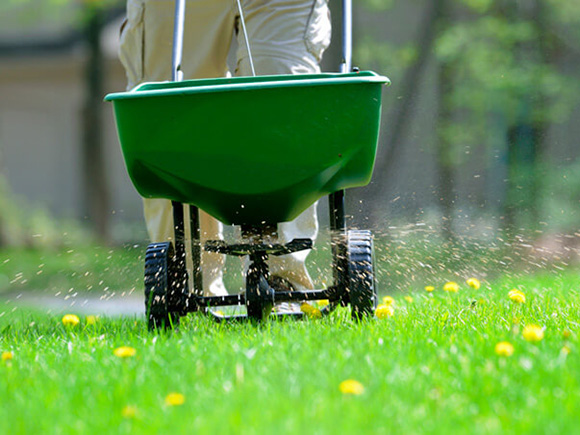 Lawn Care – Lawn fertilization is a very important part of keeping your lawn healthy. A well fed lawn helps keep the lawn thick, green, and lush. A thick lawn helps crowd out weeds and helps the turf stay cool in hot weather. Typically four applications in our area is sufficient. The first application should be a combination of a pre-emergent crabgrass preventer and fertilizer. The timing of this is critical. If applied too late it will be difficult to control crabgrass throughout the growing season. Once the lawn starts turning green and temperatures start warming it is time start thinking about making the application. The rule of thumb for this is needs to be down before the forsythia flowers drop. In our area, this is late April to mid May. It is so neat how Mother Nature gave us the perfect timing sign in the forsythia of when to fertilize our lawns! Subsequent applications should be spaced approximately five weeks apart after the first. A good quality slow release product is best. This allows for continued feeding between applications. These applications are the best time to control broadleaf weeds.
While many areas of the spring clean up or spring lawn maintenance are possible DIY projects, when dealing with chemicals, pests, and plant diseases, it is best to have a expert come take a look so you do not waste money and time and/or make your problem worse! We would be happy to talk about any concerns you have with your outdoor space. Want to learn more about the landscape maintenance services we offer? Check out this blog.

Want tips and tricks for your lawn & landscaping?
Sign Up For Our Free Quarterly Newsletter
We take your personal information very seriously. We will not share any of the information you provide with any 3rd parties. Provided information will be used specifically to contact you in regards to your inquiry.