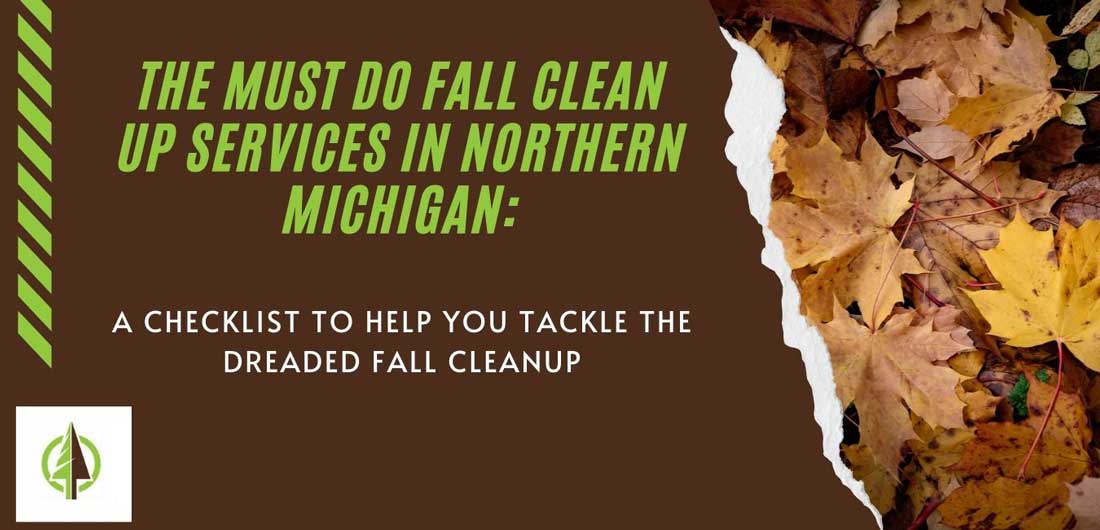 A checklist to help you tackle the dreaded fall cleanup.
The leaves in Northern Michigan have begun their color-changing show and that crisp autumn air has blown in. Fall in the Traverse City area is absolutely beautiful, but if you have a property in Northern Michigan, it means you have a serious fall yard clean up to tackle. Completing a cleanup before the frigid winter hits is essential for your property to rebound quickly in the Spring. So what fall clean up services are 'must do' in Northern Michigan? Let's dive in to our Fall Cleanup checklist!
Tackle those fallen leaves and twigs.
The most important part of any fall cleanup is removing leaves and twigs from your lawn and landscape beds. While this process may be tedious, it prevents pests from invading during winter months. Leaves left on the ground encourages mice, moles, and voles to make their homes in your lawn and ultimately destroy your turf.
If you have ever missed cleaning up your leaves before the first snowfall, you know what a pain it is removing them in the Spring. The leaves begin to break down and stick to the ground. Other than being a whole lot more work to remove, this causes the turf to be smothered and encourages mold and fungus to take hold. When the snow melts, recovering from a diseased and choked out lawn can be a challenging process.
Prune perennials and remove annuals.
To prepare your plantings for their winter snooze, many need to be pruned. Cutbacks of perennials are done for either personal preference or health of the plant. Depending on how you desire your property to look for the winter months, some plants can be left standing for winter interest or they can be taken down if you prefer a more neat look for your landscape. Determining which plants need what type of pruning can be overwhelming, so if your property is filled with a variety of different perennials, it may be helpful to consult a professional.
In addition to pruning, all annuals you planted in either containers or the ground should be removed and disposed of. Leaving them can cause pests to invade and make their home in your landscape.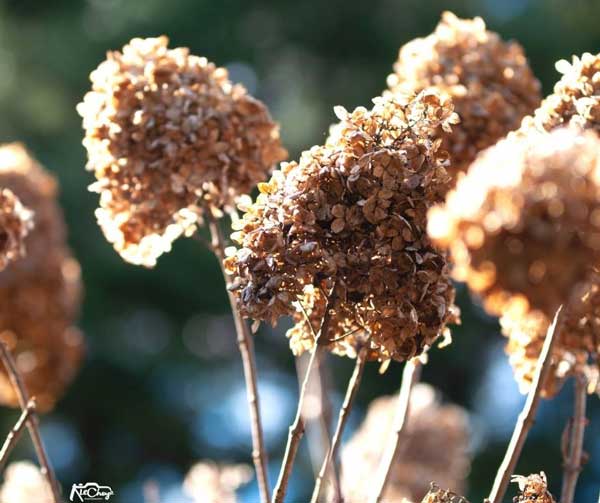 One service many people forget about is a final lawn mow before the snow falls. It can be really tricky to coordinate leaf cleanup and mowing before it begins to snow, as that can sometimes happen as early as October! A final lawn mow is crucial to the health of your landscape because long, unmowed grass makes a perfect home for pests like mice and voles. If they make their home in your lawn, you will find dead trails of grass that they burrowed into and traveled across all winter long.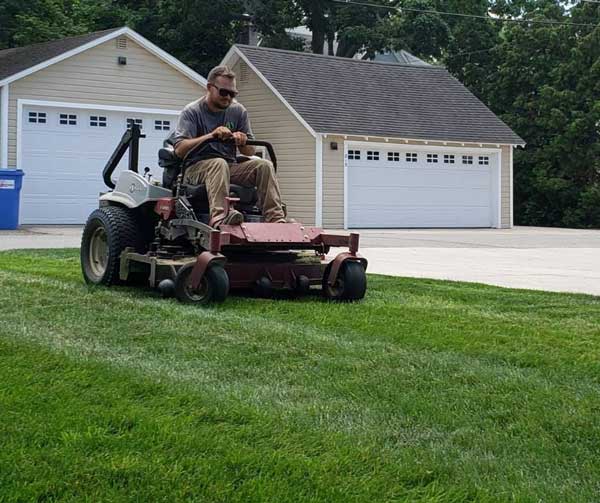 Applying one final fertilization that winterizes your turf is important. The last application of fertilizer should be slow released and balanced so that your grass is fed for an extended period of time and root development is encouraged.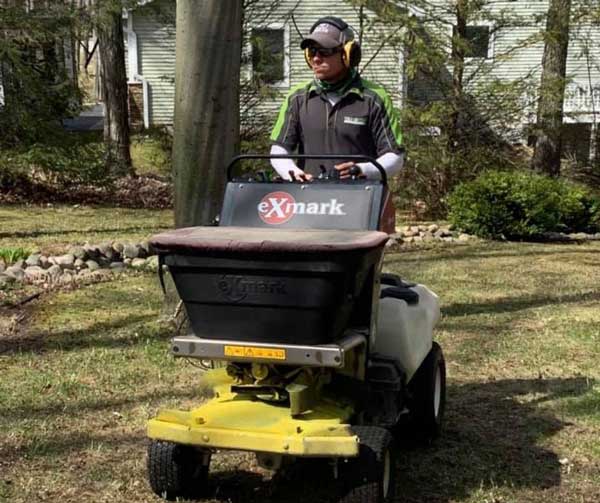 Not all homes and landscapes need to install burlap to their shrubs. Plantings that are located close to the road where they may be exposed to salt or ones near the shoreline that will experience bitter winds may need to have burlap installed. Burlap helps prevent winter burn and to keep plants in good health.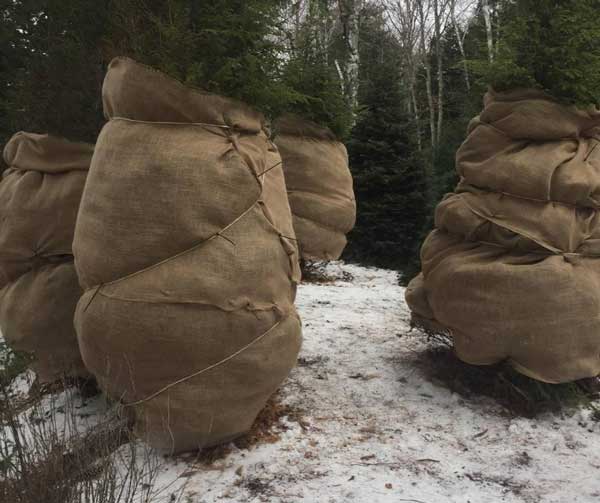 The final step of preparing your property for winter is getting ready for the snow to fly! Put orange snow stakes along your driveway or in your parking area and sidewalks at a commercial property. Whether you are snowblowing or having a plow clear your area, marking where the turf hits the pavement is important so you do not damage your grass while clearing snow. If you have an irrigation system, be sure to call a professional company to winterize your system. The lines need to be blow out so that they do not freeze and become damaged during the winter season. Bring in any summer decorations that reside in your landscape beds or gardens and store away that patio furniture.
The changing of seasons is a beautiful time in Northern Michigan, but it can also be a whole lot of work. Dealing with leaves, to perennials, to getting your sprinkler system winterized can help you have a property that is ready to shine in the Spring months.
Ready to have the best-looking property on the block in Grand Traverse or Leelanau County, MI? If so, meet with our team of experts, choose a solution to improve your property, and get ready to sit back, relax, and enjoy your beautiful outdoor space.

Want tips and tricks for your lawn & landscaping?
Sign Up For Our Free Quarterly Newsletter
We take your personal information very seriously. We will not share any of the information you provide with any 3rd parties. Provided information will be used specifically to contact you in regards to your inquiry.