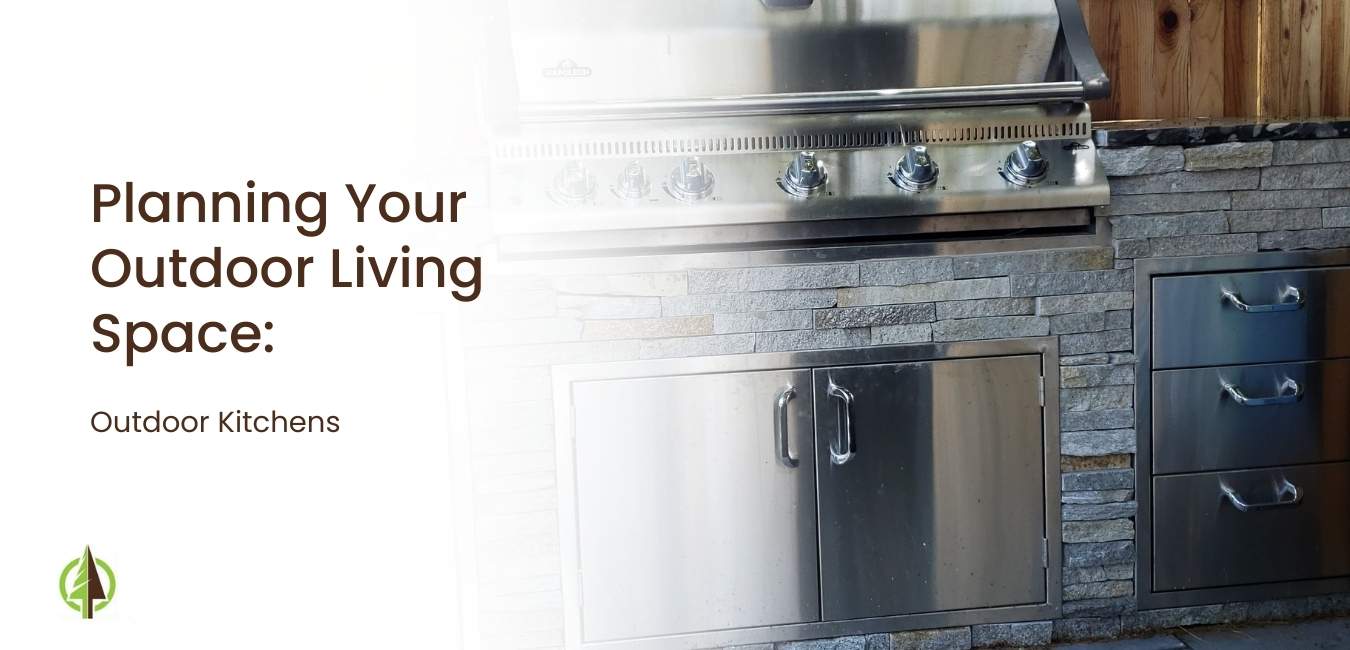 Outdoor Kitchen Options: 7 Tips to Designing an Awesome Kitchen on a Budget
1.  Look at ALL the options and there are a ton. Consider everything before moving on to step 2.
Grill
Counters
Lighting
Sinks
Shelter (pavilion)
Fireplace
Warming Drawer
Wine Cooler
Dishwasher
Garbage Disposal
Bar
Cabinets
Pizza Oven
Blender
Smoker
Side Burners
Two-Sided Grill
Beer Dispenser
Built-in Cooler for beverages
Ice Maker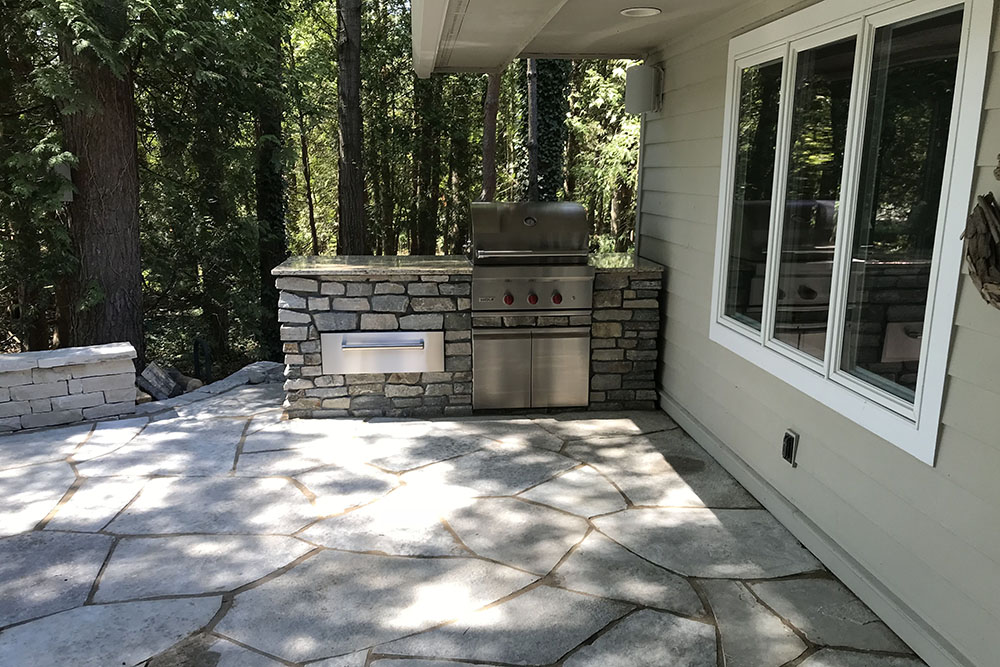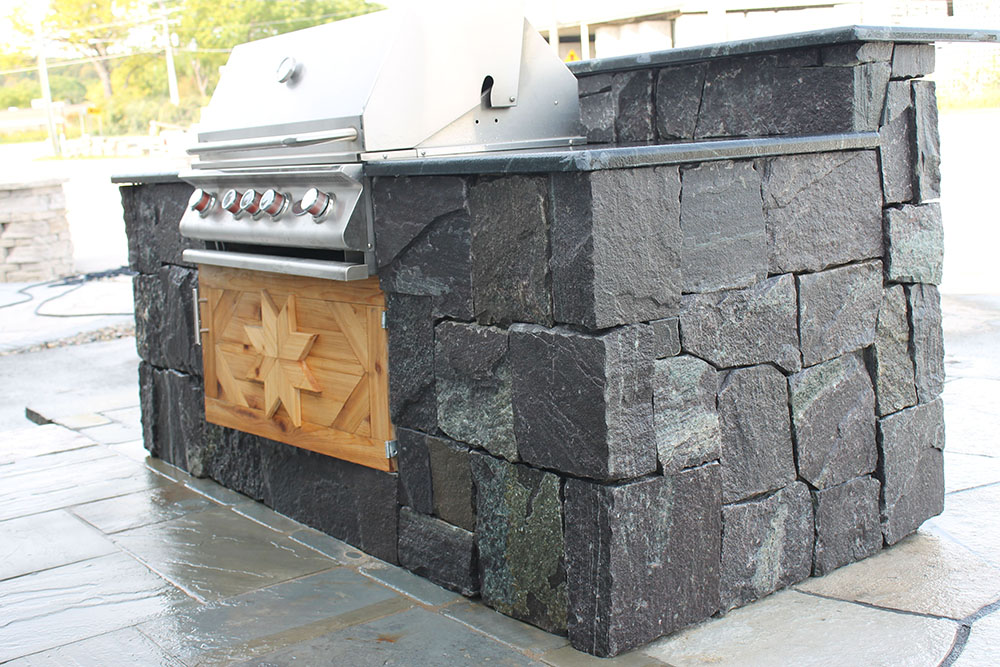 2.  Decide what YOUR 'essentials' are. What are the pieces that you cannot live without in your kitchen space? The answer to this question is different for everyone. A few essentials we recommend are a grill, counter space to prep, lighting, and a place for guests to be able to sit.
3.  Visualize the layout. What does your space look like? Do you want to have a view from your kitchen? Where will it be located in relation to the rest of the backyard living spaces you have? Where will people sit and eat? What are your essentials and how much space will they require? Having a good idea of your layout will help you to eliminate waste.
4.  Consider who you will be entertaining and what that means for safety. Will you have several children or elderly people at your home? Think about what type of product you will use for flooring and counters. Will it be easy for children to touch items that are hot? How can you keep everyone safe?
5.  Don't forget about seating and eating! All that delicious food you cook up on your grill needs to be eaten somewhere! Consider if seating is built into your kitchen i.e. a bar with barstools for guests to sit on or if you will have a patio table and chairs designed into the plan.
6.  Surfaces-Countertops and flooring- There are a variety of options for you to chose from and your budget will play into those choices heavily. It is really mostly a matter of opinion and preference as to which is the best for your space. There are cheaper stone choices out there, but you may sacrifice quality. Be sure to really talk through with who is installing the lasting power of the choices you make.
7.  Sink your money into the most used items. Most importantly, you want your outdoor space to last. Regardless of how simple you go, an outdoor kitchen is an investment. The addition of an outdoor kitchen can add a lot of value to your home or can detract if it is done poorly. The three main things we recommend you do not skimp on are the grill, countertops, and an experienced installer. The grill is usually the centerpiece of any outdoor space, so picking a quality one that can make it through the elements is very important. Having to rip out a grill and finding one that fits the exact size of your old one can be really tricky. Making sure you pay for electricity and gas to be run to your outdoor kitchen is really worth it in the long run. Quality countertops are super important as well. A chipping or cheap-looking countertop will cheapen your entire investment. Finally, the most important piece is having an experienced team install your space. They can make recommendations that can both save you money and save you hassle in the future.
An outdoor kitchen is a huge undertaking and a significant investment. There are many ways to save yourself some money and working with a professional is essential to do so. If you are dreaming of a beautiful outdoor kitchen, we would love to dream along with you!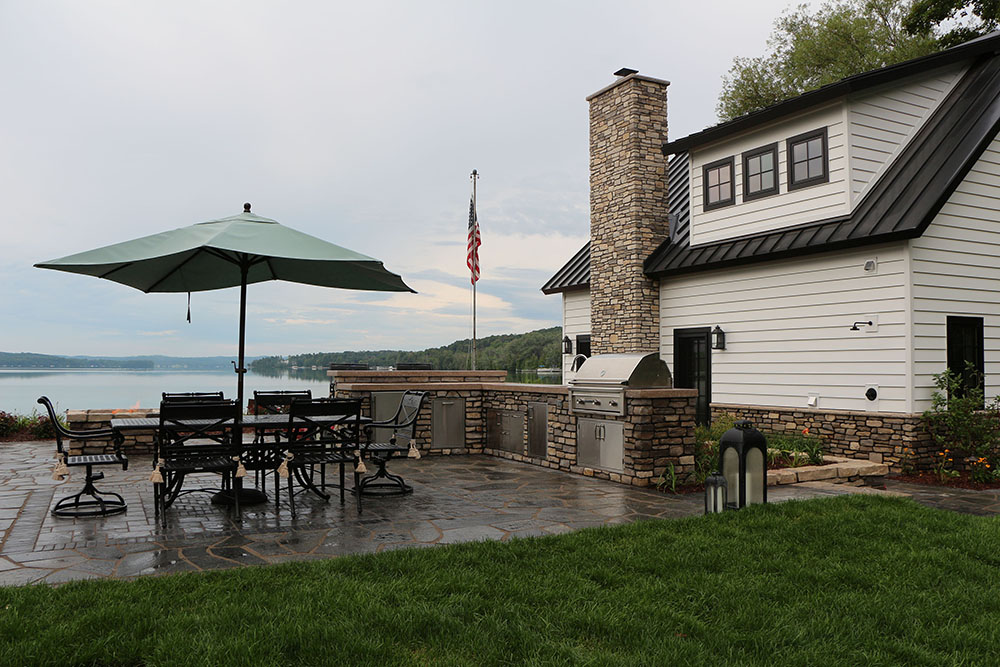 Want tips and tricks for your lawn & landscaping?
Sign Up For Our Free Quarterly Newsletter
We take your personal information very seriously. We will not share any of the information you provide with any 3rd parties. Provided information will be used specifically to contact you in regards to your inquiry.