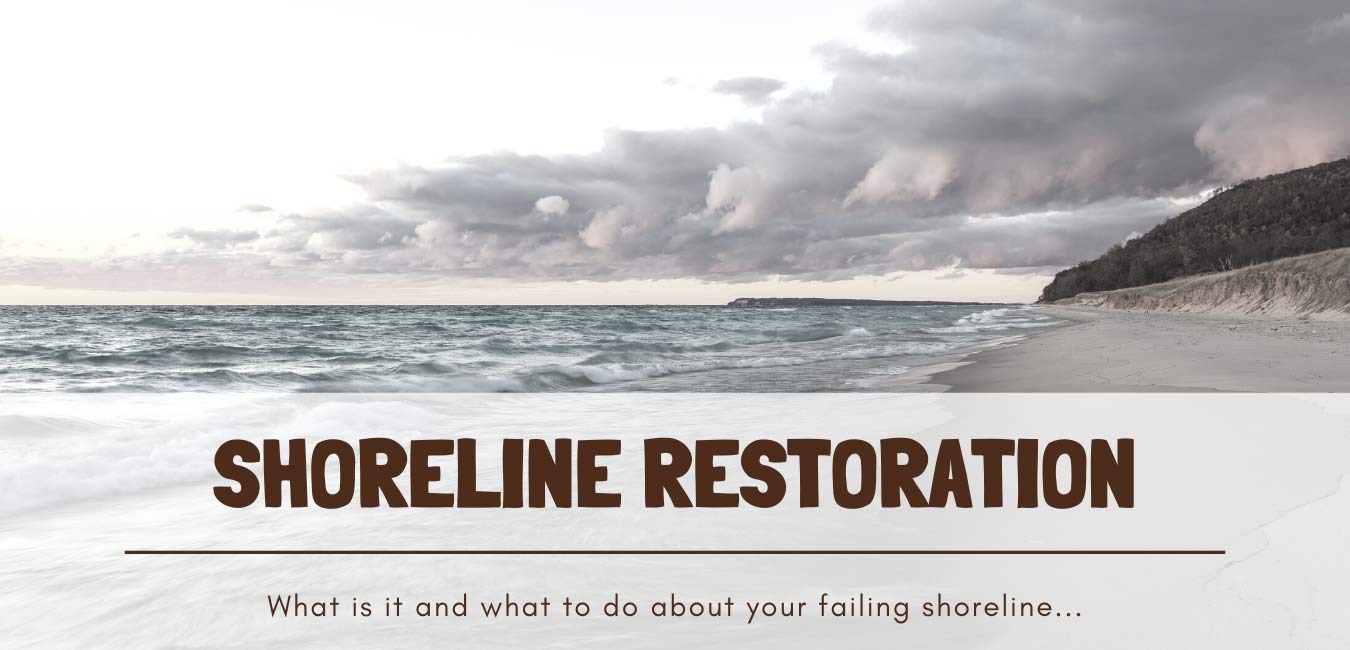 With the consistently rising water levels all around Northern Michigan, the destruction the Great Lakes are leaving is becoming more and more apparent. What used to be enormous beaches, firepits and patios, and secure decks now looks like utter wreckage. So, what are those with beachfront properties to do?
What is Shoreline Restoration?
Shoreline restoration is the process of stabilizing and structuring a deteriorating shoreline. In order to solve the problem at your shoreline, your contractor needs to understand why the problem has occurred—land-based forces, water-based forces, or human activity. Once the why is determined, the best solution can be selected. Products such as rip rap (rocks), erosion control blankets, coir logs, native plants, and more can all help restore a problematic shoreline.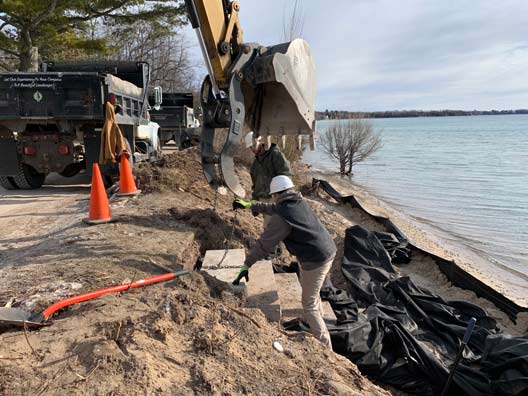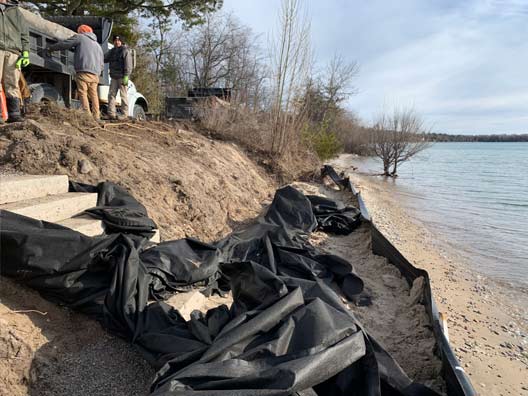 Hire a Contractor You Trust
A shoreline project done incorrectly or without permitting can not only cost you a ton of money, but it can result in sometimes irreversible damage to your property. Be sure as a homeowner to ask the right questions to your contractor and understand that shoreline projects are usually not a project that can be started immediately. Ask questions about what type of equipment will be used and what type of products will be used. If your contractor doesn't know the answer to many of these questions or if they don't feel permitting is important—move on to find a new one!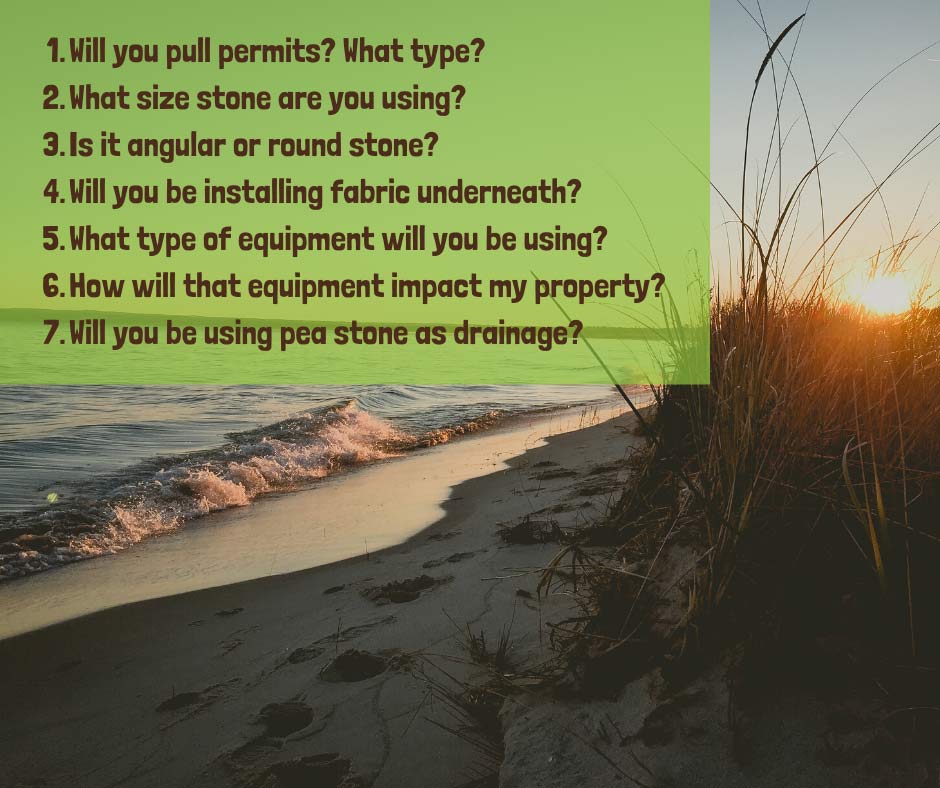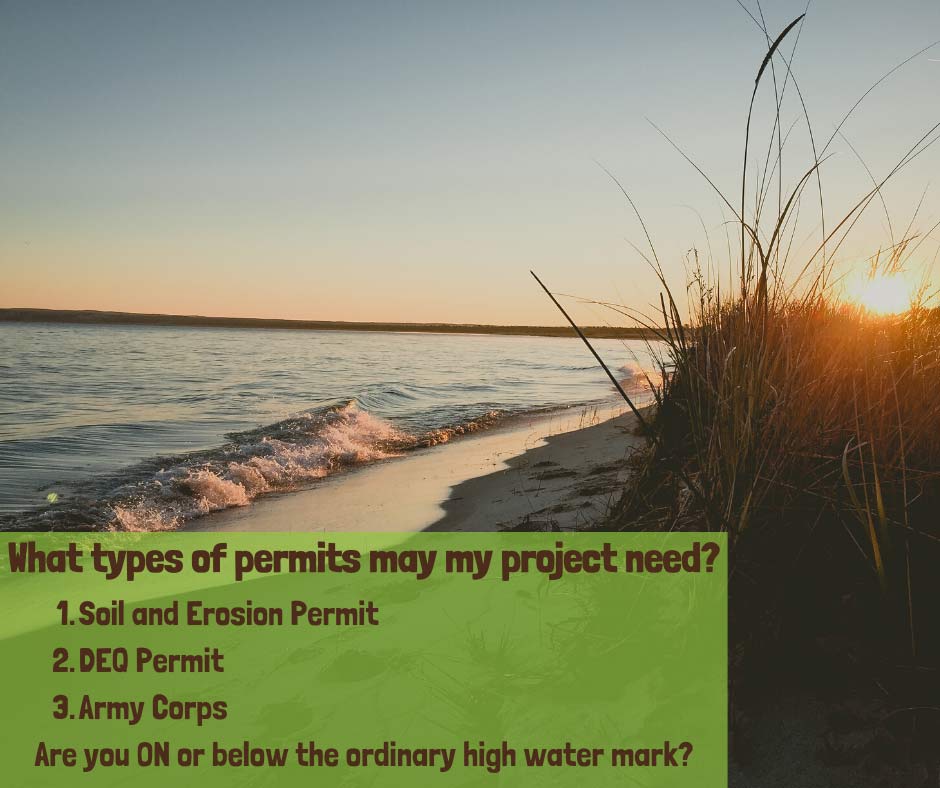 Permitting
There are three permits that we use most commonly when doing shoreline work—Soil and Erosion, DEQ, and Army Corps. If your project location is ON or below the ordinary high-water mark, you MUST pull permits to work near the shoreline. Many people incorrectly believe that permits are only needed for extreme things like dredging or building a wall—however, many projects require permits to even move soil around. If your project is located on one of the Great Lakes, you will likely need all three permits. The DEQ is also used on inland lakes. The permitting process is very confusing, so asking an expert about permitting will help you understand why you need permits and what type you need!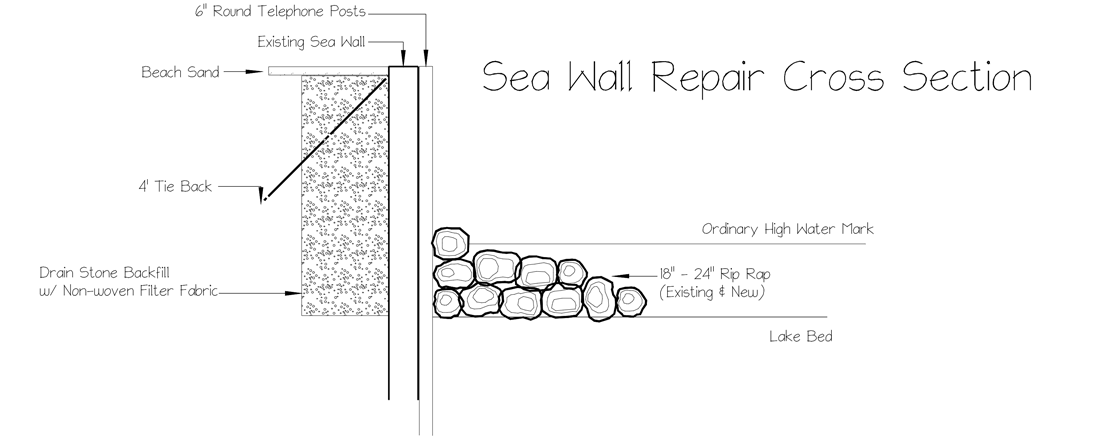 Selecting a Company to Help with Your Shoreline
As we know, the water levels are cyclical in Northern Michigan. Some years we will be battling to save your shoreline and others we will be beautifying it. Whether water levels are high this year or not, it WILL be an issue that at some point you need to deal with to protect your property. We recommend using native plantings to help stabilize your shoreline when water levels are low to help your property prepare for levels to eventually rise. To learn more about how native plantings can help stabilize your shoreline, check out this additional blog.
Ready to begin stabilizing your shoreline in Grand Traverse or Leelanau County, MI? If so, meet with our team of experts, choose a solution to improve your property, and get ready to sit back, relax, and enjoy your beautiful outdoor space.

Want tips and tricks for your lawn & landscaping?
Sign Up For Our Free Quarterly Newsletter
We take your personal information very seriously. We will not share any of the information you provide with any 3rd parties. Provided information will be used specifically to contact you in regards to your inquiry.