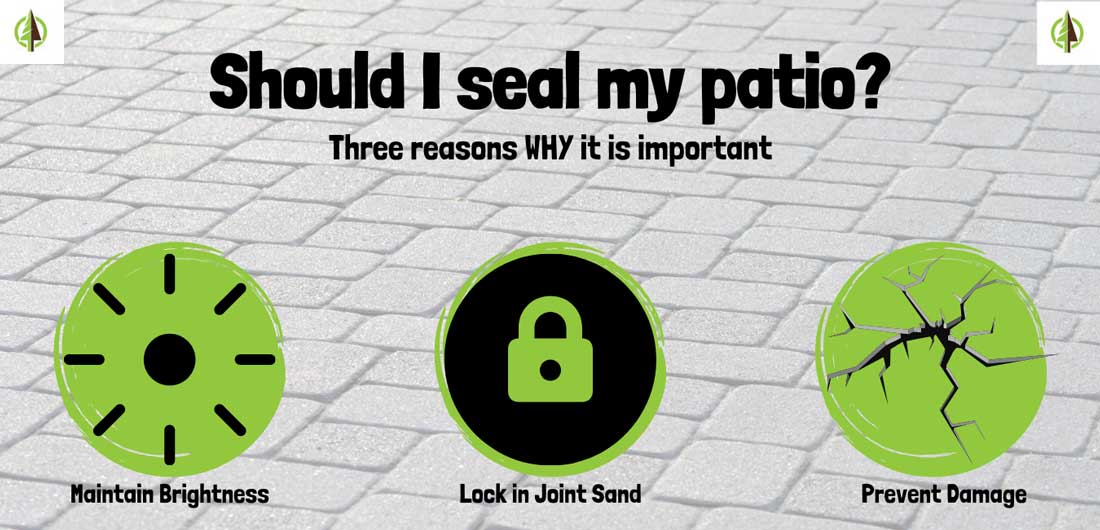 You decided to take the plunge and call your local landscaper to create the outdoor space of your dreams. You painstakingly picked out the paver product that you loved and patiently waited for installation. This investment is not only one involving money, but your time too!
The time and money you invested in your outdoor space needs to be protected by caring for your patio well. Sealing your patio is one of the best ways to keep your space looking great even after years of use. Let's look at three reason we recommend sealing your patio.
1. Maintain Color
If you chose a non-natural stone product, this means coloring was added to the material when it was cast. This coloring is subject to fading if in direct sunlight. If part of your patio is under the home or is covered by the shade of the home, your patio may fade in color at different rates. Sealing your patio helps to slow down fading of color and even out the color as it fades. The paver you chose was for the appearance and color that you saw originally.
Even natural pavers can grow 'dull' looking with wear. Applying sealer to any type of patio natural or pre-cast, brings out the natural colors and hues you saw when you selected it in the first place. Most people notice how beautiful a patio looks after rain or water covers it, and sealing your patio creates a similar effect.
Before and After Patio Sealing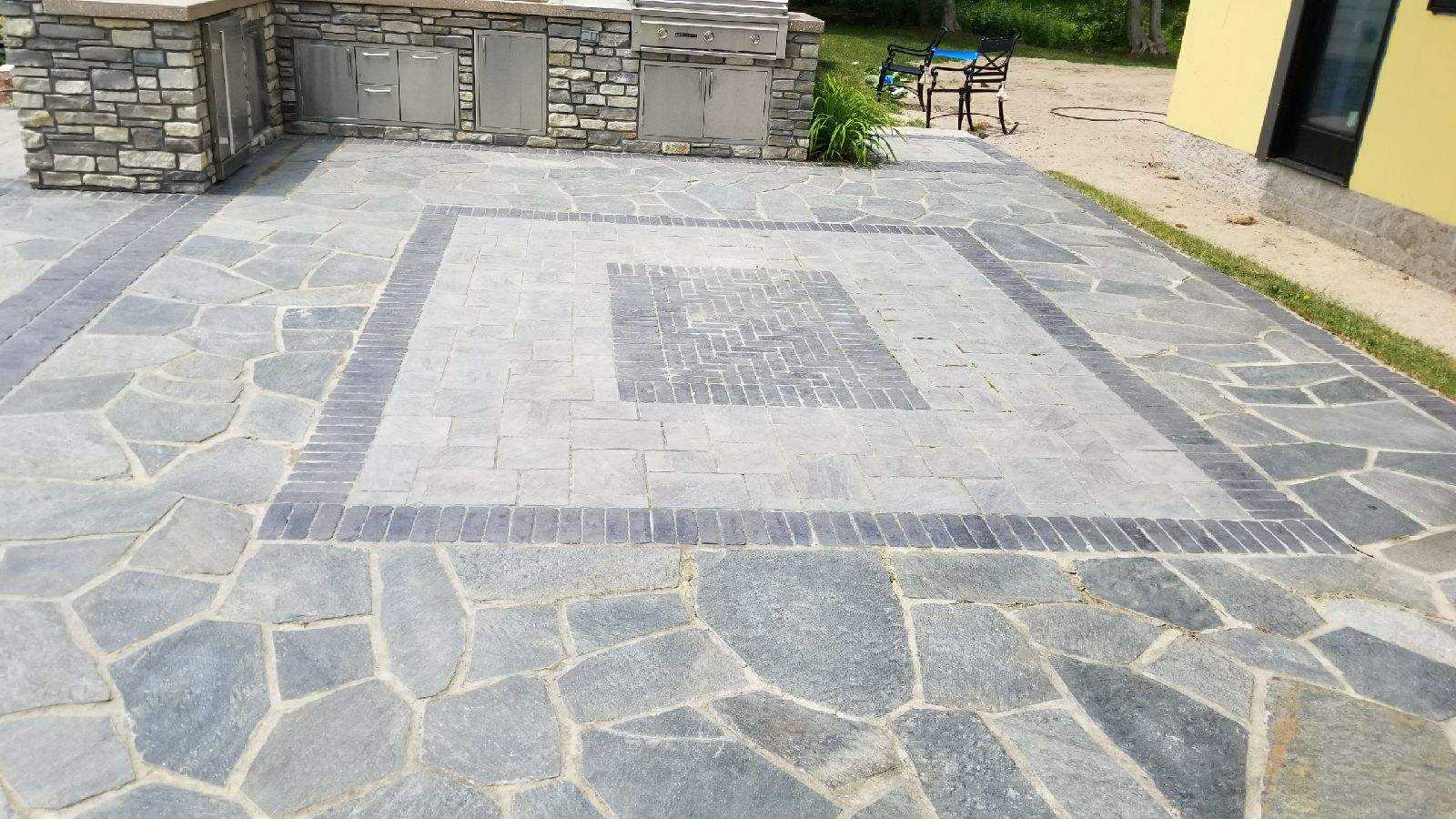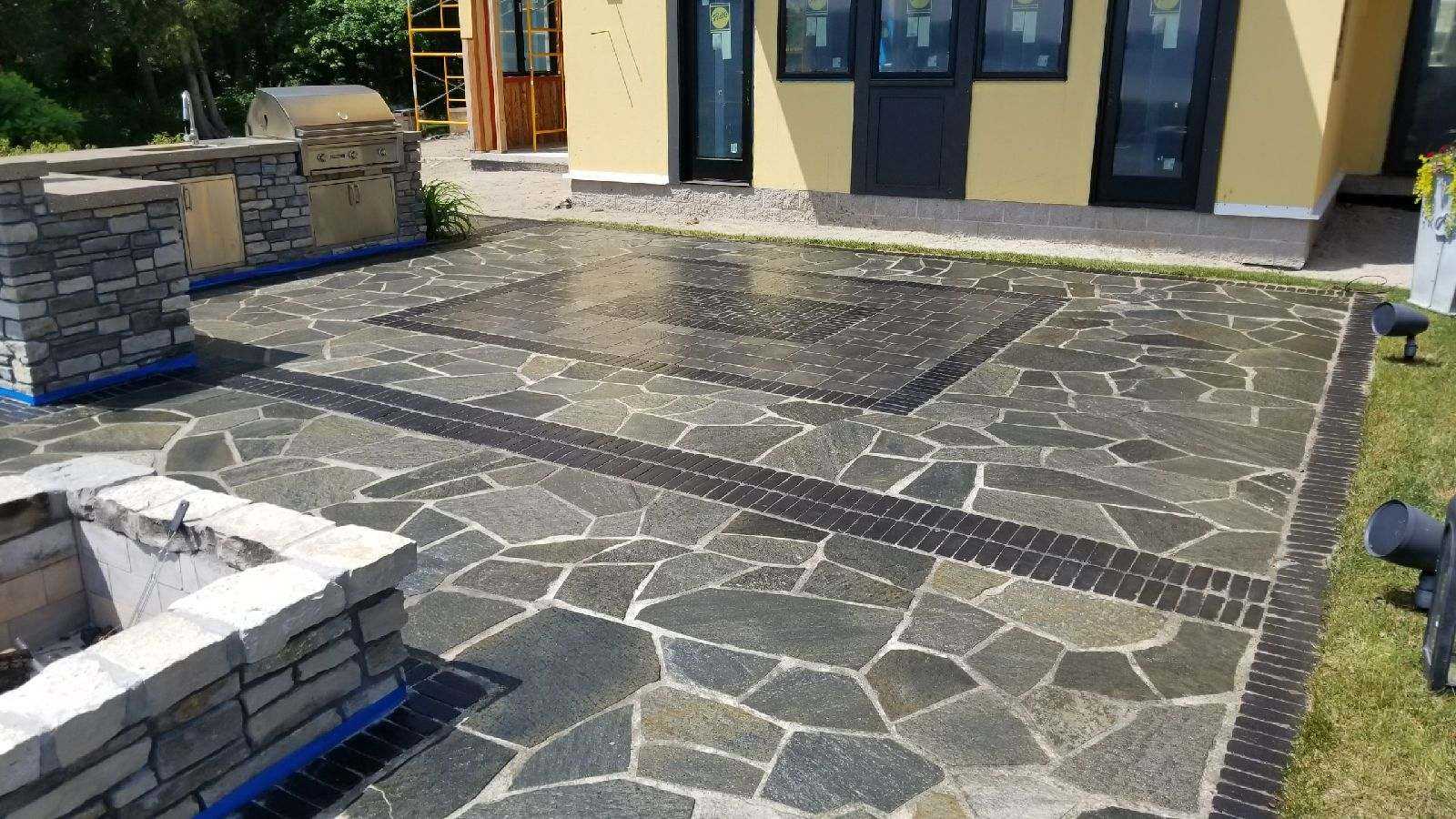 2. Secures Interlocking Joint Sand
Adding sealer to your patio does not only help to preserve the patio itself—it assists with keeping the poly sand between the cracks of your stone in place. This prevents weed growth between the stone as well. When installed correctly, the polymeric sand should stay put in your patio. After years of the elements (rain and snow) hitting your flat surface, many patios do need the sand to be touched up. Sealing your patio prevents the need for this.
Remember to never use a powerwasher on your patio! Not only does this blow the polymeric sand out between the cracks, it voids the warranty many paver suppliers offer.
3. Prevent Staining/Damage
All pavers are susceptible to some sort of damage or staining. Some are more likely to stain than others, and sealing a patio cannot 100% prevent all staining. Sealing can help to lessen the impact of rust, dirt, grease, and grime. Think of it like putting wax or a protective sealant on your car—your car is much better protected than if it had nothing, however some scratches or damage may still occur. Sealing your patio can increase the life span of it as well.
It is important to remember that once you seal your patio, it should be done regularly to keep the look of your patio intact. Some thinner sealants can leave a film at the end of their life, so washing then applying new sealant is important. There is an additional cost to consider, so you may want to consider how often your product should be sealed when selecting it in the first place. Some material suppliers will void the warranty of your patio stone if you do not have a professional seal your patio.
Selecting a Landscaping Company to Seal Your Patio
If you are unsure if your patio needs to be sealed, our team of experts can check it out and advise you on how to best care for your hardscape. Many of our clients have us regularly clean or seal their patio along with other landscape maintenance tasks we perform at their home. The simple task of sealing your patio can help it stand the test of time and look just as it did when it was originally installed!
Looking to have your patio sealed in Grand Traverse or Leelanau County, MI? If so, meet with our team of experts, choose a solution to improve your property, and get ready to sit back, relax, and enjoy your beautiful outdoor space.

Want tips and tricks for your lawn & landscaping?
Sign Up For Our Free Quarterly Newsletter
We take your personal information very seriously. We will not share any of the information you provide with any 3rd parties. Provided information will be used specifically to contact you in regards to your inquiry.