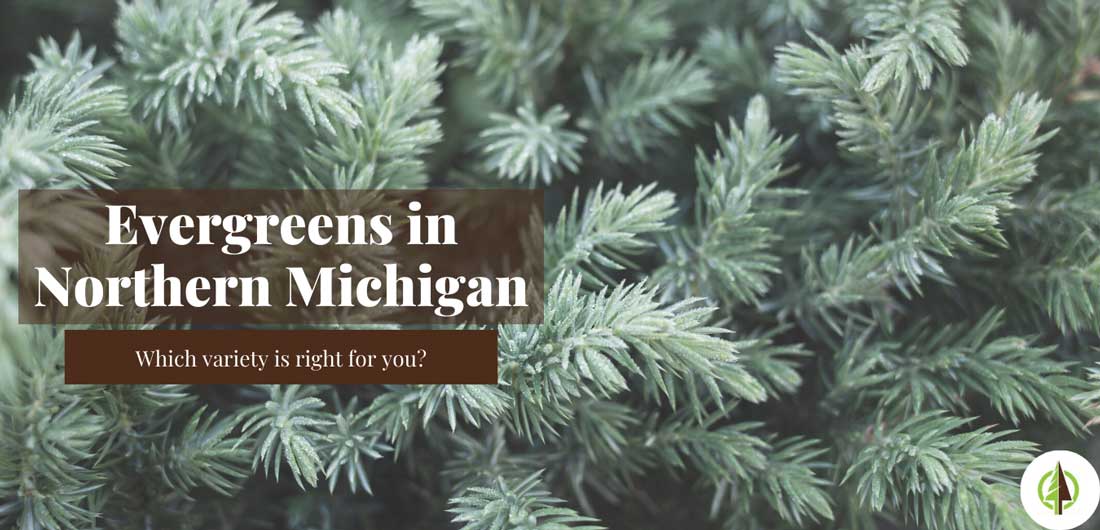 Looking for a plant that will add interest all year long? Evergreens are one of our favorite trees to plant in Northern Michigan as they obviously keep their color through the dreary winter season. The green in a bare winter landscape adds interest and beauty for the long Michigan winters.
An enormous amount of variety in the evergreen family allows for more than the traditional "Christmas Tree" type look. The three most common types of evergreen trees are fir, pine, and spruce. So how can you tell the difference and which is the right fit for your property? Let's dive in to some great options that could be included in your new landscape.
Fir Trees
Fir trees needles are attached to the branch each needle individually. They attach to the branch almost like a suction cup, and if removed, leave a little mark on the branch itself. The needles are usually soft and flat. Fir tree needles will not roll in between your fingers like spruce needles will. Most have two white lines on the bottom of the needles as well. Fir trees also have smooth branches.
There are over 50 varieties of fir trees alone! Most think that fir trees are only very large, but some varieties do grow a bit smaller. Remember, caring for your fir tree well is important to help it keep its shape.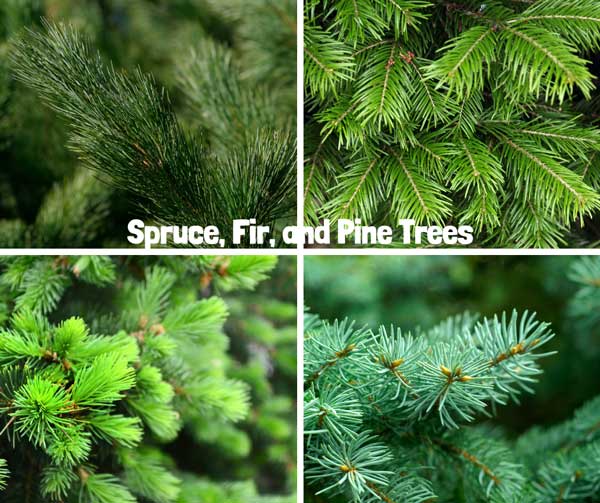 Pine Trees
Pine trees are significantly different than fir and spruce! Their needles are not individually attached to the branch. They are clustered into two, three, or five needles depending on the type of pine. The variety you select could have long or short needles. Pine needles are usually softer as well.
Spruce Trees
Spruce tree needles are short, stiff, and usually more pokey. Like pine needles, spruce needles are attached individually to the branch. The needle itself is shaped differently, and if removed will roll between your fingers easily. When pulled from the branch, they leave behind a little bump, making the branches not smooth.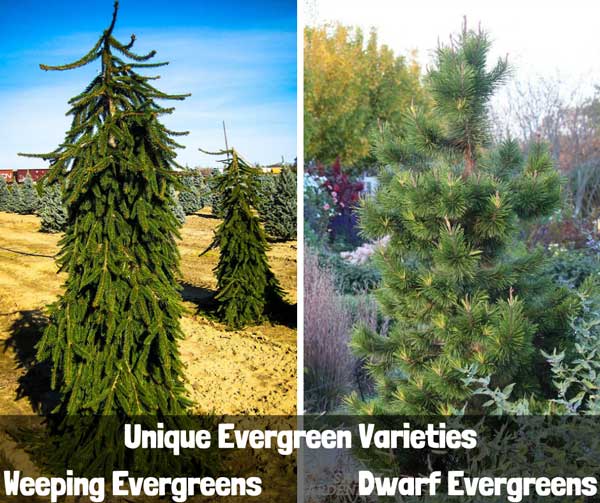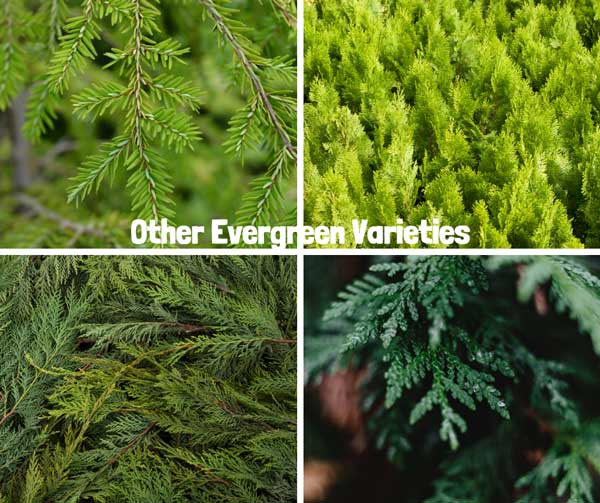 Fir Trees
Pine Trees
Spruce Trees
Soil Type
Like Mildly Acidic Soil
Well-Drained/Acidic
Well Drained
Sunlight
Full Sun/Partial Shade
Like Lots of Sun
Like Lots of Sun
Benefits
Good in an area with a thin layer of topsoil or rocky soil
Good in Barren, Windswept areas & needles act as mulch
Tolerates many soil types and climates & great windscreen
Potential Problems
Shallower root systems
Irregular growth pattern & needles raise the pH of the soil
Selecting a Landscaping Company to Install Evergreens
Any type of evergreen is an excellent choice for your Northern Michigan landscape. They provide a unique texture and color all year long and can be a focal point in a garden. Looking for other ways to spice up your landscaping in the winter, check out this blog on making winter arrangements!
If you are not ready to install a full-size evergreen on your property, some people purchase a smaller potted evergreen and use it as their Christmas tree. In the Spring, when the ground has thawed, they plant their tree in their landscape each year.
These beautiful trees provide shade and make great homes for birds as well. Some evergreen trees, like arborvitae, make excellent green privacy fences when installed in a row. Check out this case study where we installed arborvitae to provide some much need privacy for our clients.
If winter interest in your landscape is important to you, be sure to mention that to your landscape designer. They can provide a ton of really neat options for you to select from that don't look anything like a Christmas tree. Carefully selecting your plantings can really bring your outdoor space to the next level. Other great evergreen choices can include: Hemlock, Cypress, Arborvitae, Juniper, Yew, and Cedars.
Ready to get started on your landscaping project in Grand Traverse or Leelanau County, MI? If so, meet with our team of experts, choose a solution to improve your property, and get ready to sit back, relax, and enjoy your beautiful outdoor space.
Curious about other types of plantings? Check out these blogs featured in our Planting Series!

Want tips and tricks for your lawn & landscaping?
Sign Up For Our Free Quarterly Newsletter
We take your personal information very seriously. We will not share any of the information you provide with any 3rd parties. Provided information will be used specifically to contact you in regards to your inquiry.