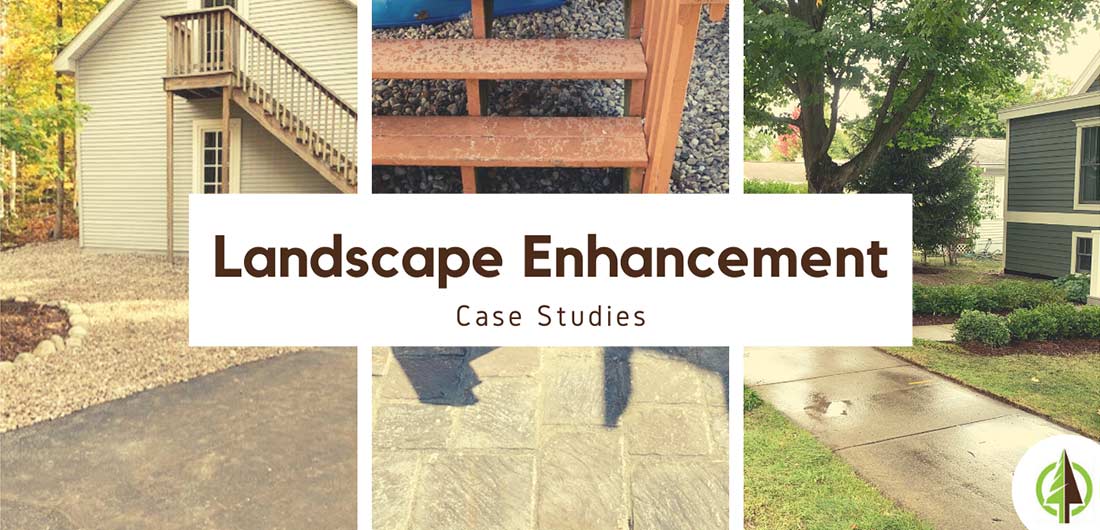 Do you already have a landscape you really enjoy, except for that one annoying spot? Maybe it is an area that turns into a mud pit when it rains, or a space you thought would be useable, but it just isn't yet because it is hard to navigate to. Smaller landscape projects like these, a project that tends to take 1-3 days from start to completion, we refer to as landscape enhancements! These projects are perfect for freshening up your property for a smaller cost than a full design-build project, but they make a huge difference.
In order to determine if a landscape enhancement project is right for your property, let's dive into some of the enhancement projects we've completed recently. Our designers would be happy to discuss if your project falls into the enhancement or design-build category.
Case Study One
Homeowner A is a current client whom we completed a design-build landscape project install at his Leelanau County Home. He purchased a home in downtown Traverse City quickly, as the market was moving so fast, and he knew he would like a Traverse City location as well. After thinking it over, he realized this property was just not right for himself or his family as it had many stairs, including bedrooms upstairs. Homeowner A decided to list this property only weeks after purchasing it.
Over the summer, he had no action on his property whatsoever. He decided to call Doug, one of our owners, to see if he had any ideas of something that could be done quickly and cost-effectively at the home to get it to sell. A plan was devised after a visit to the property, and the project was completed in one day. Homeowner A's home sold less than two days after the landscape was complete to a buyer that had not seen the home before the landscape was complete. Needless to say, he was thrilled!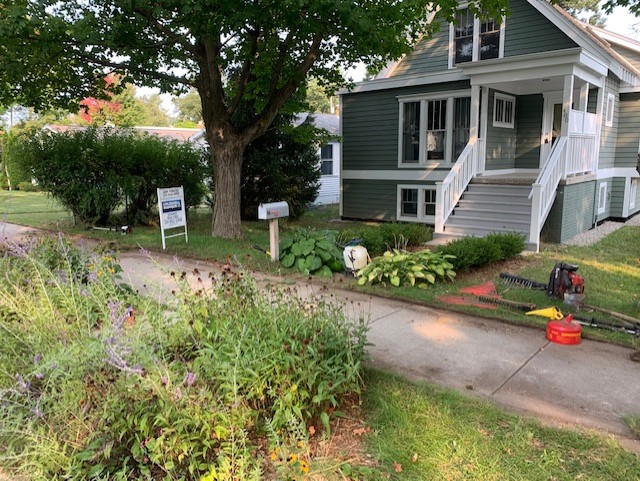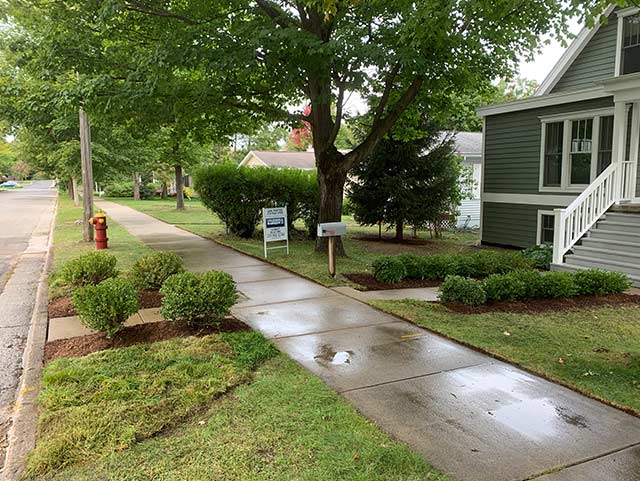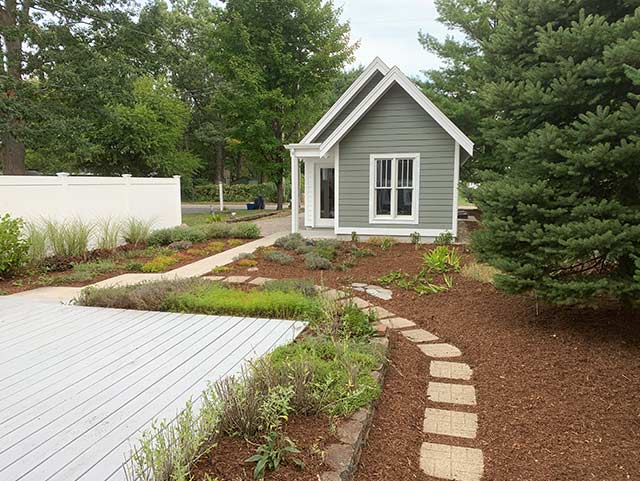 Landscape Enhancements Completed:
Weeds and 'Grass' Removed
Overgrown Plants Pruned or Removed
Installation of New Sod
Installation of New Shrubs
Installation of Mulch
Removal of over 8 Yards of Debris
Case Study Two
Homeowner B explains his enhancement project best in the thank you email he sent! This small enhancement project turned space they had really hoped to use but were not into a space the family loved. We added a brick paver pad and walkway, cedar wall, and drain.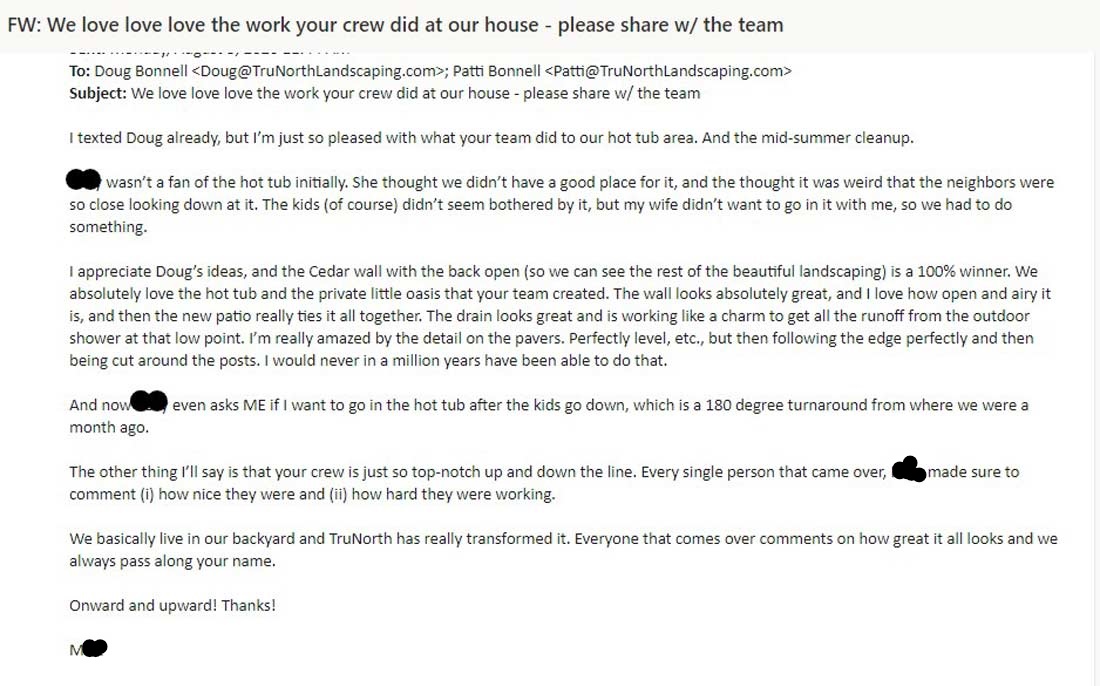 Additional Enhancement Projects
There is no one enhancement project that looks like another. Each project is catered to what the homeowner needs to function more effectively in their outdoor space. Below, you can see an area that was used for parking transformed from a dirt/mud area to a gravel area; and an overgrown home entrance transformed into a neat and beautiful space.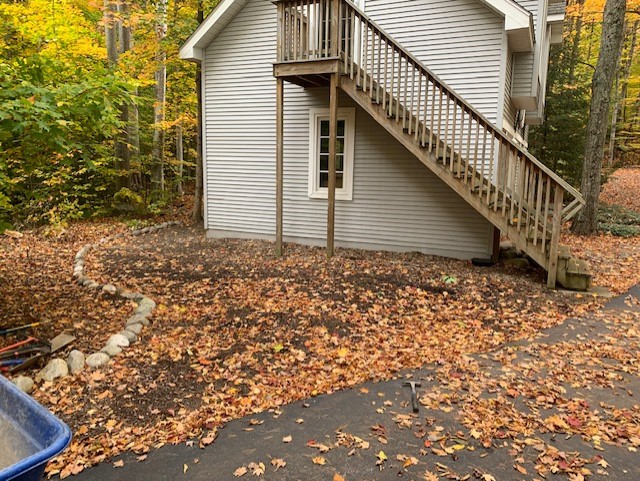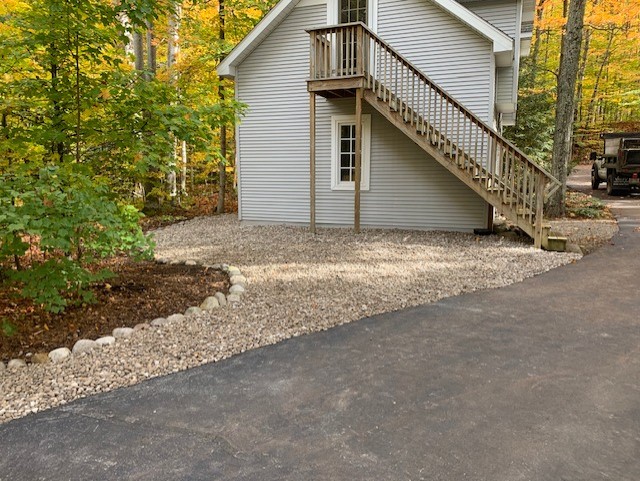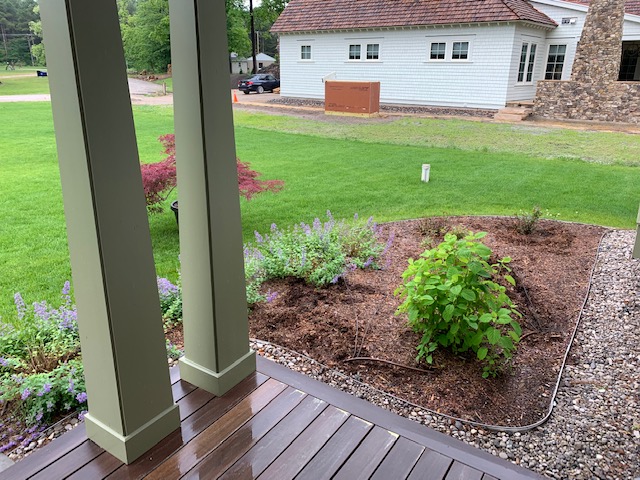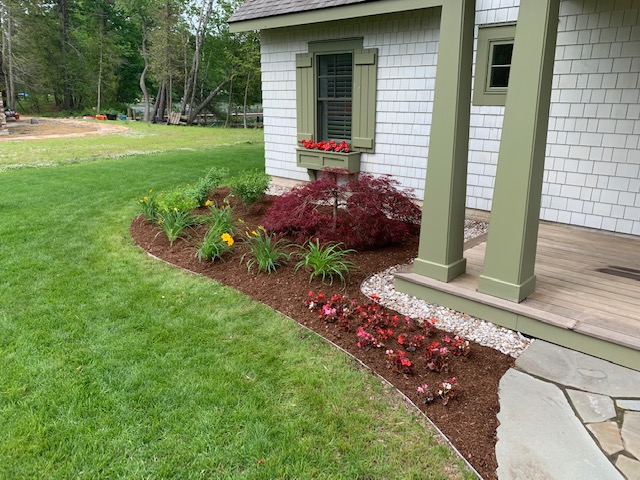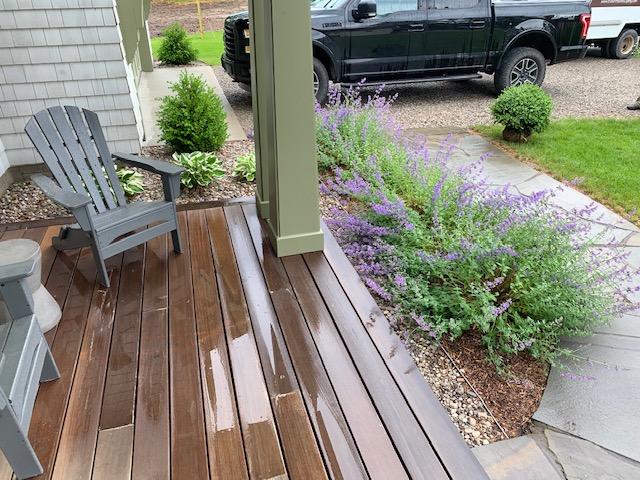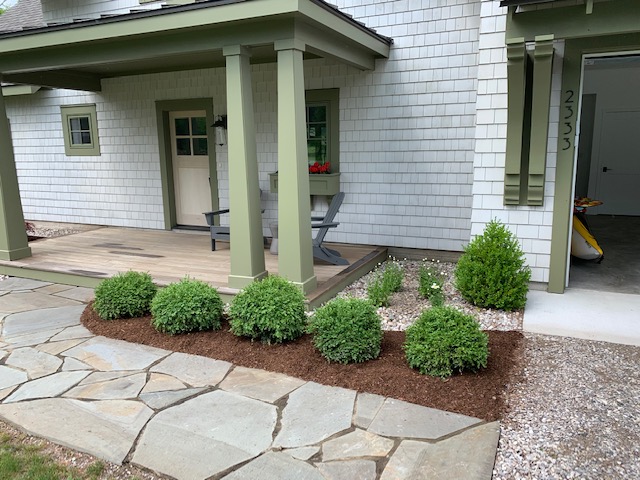 Selecting a Landscape Contractor for Landscape Enhancements
Some landscape companies do not have the capacity to perform landscape enhancements. Their teams may typically do larger jobs only and may only be equipped with staff to complete those jobs. At TruNorth, we love to have a mix of both smaller enhancement jobs to medium-large scale design-build projects. This allows for our team to not be stuck at one location for a month. Enhancement projects are typically placed between our large-scale projects or on days that don't allow for hardscape installation.
Hiring a landscaping company is all about improving and working with what you currently have on your property and how you would like to be able to use your property in the future. A project doesn't have to be tens of thousands of dollars for your property to be transformed! Working with a design team that is creative and qualified can help turn your space you hate into a space you love.
Check out the first installment of this blog series: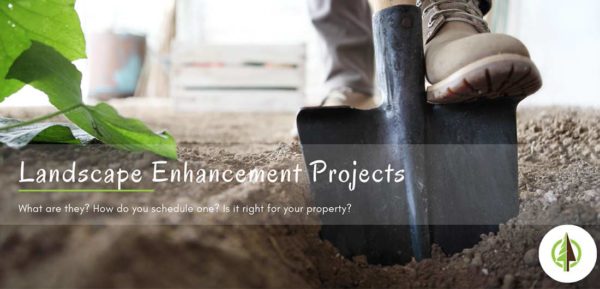 Ready to get started on your landscaping project in Grand Traverse or Leelanau County, MI? If so, meet with our team of experts, choose a solution to improve your property, and get ready to sit back, relax, and enjoy your beautiful outdoor space.

Want tips and tricks for your lawn & landscaping?
Sign Up For Our Free Quarterly Newsletter
We take your personal information very seriously. We will not share any of the information you provide with any 3rd parties. Provided information will be used specifically to contact you in regards to your inquiry.