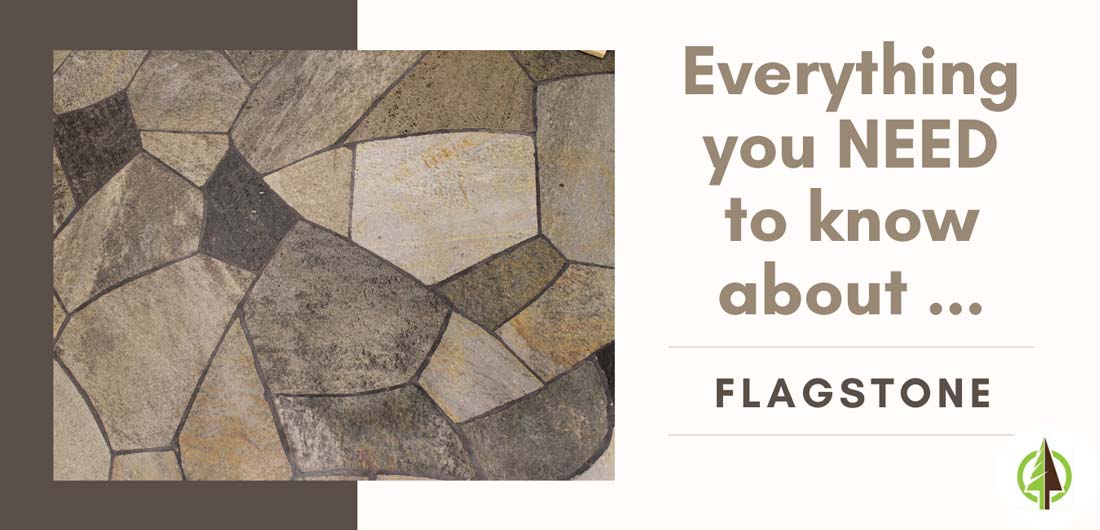 Flagstone, Hardscape, 4A, Poly…what in the world is your landscape contractor even talking about? The landscaping industry has so many 'buzz words' used among industry professionals that sometimes homeowners are left a little in the dark.
Let's unpack what flagstone actually is and how your landscape contractor may be using the word a bit differently than you.
So what actually is flagstone? Is it a pattern or a stone?
Flagstone is actually defined as a sedimentary stone that's sliced into different pieces and layers. Types of natural stone used for flagstone include sandstone bluestone, slate, quartzite, and limestone.
When many in the landscape industry refer to flagstone, they mean the irregular, puzzle-type pattern many homeowners love—just like the picture below. Flagstone does not HAVE to be installed in this irregular type pattern to be considered flagstone however.
Natural stone comes in a huge variety of stunning colors. From blues and greens to deep rust to sand, any project can be enhanced by selecting flagstone products.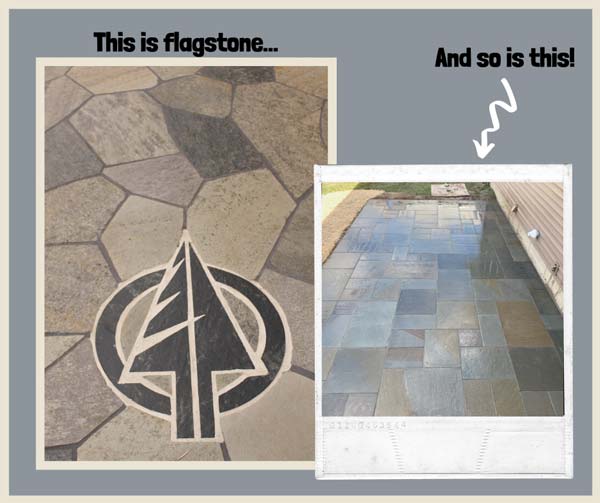 How Much Does Flagstone Cost?
Budgeting for any landscaping project and actually sticking to that budget is really important. You don't want to have to cut out plantings or an element like a firepit you really wanted because your patio material and installation cost is too high. This is a tricky question as it really depends on two main factors:
Which Product You Select
Products can range from $2.00/sq.ft to well over $9/sq.ft (remember this is for the material ONLY—no installation, other materials, etc.) This all depends on the product you are selecting. Limestone and bluestone tend to be the pricier options, but they are stunningly beautiful. If you have your stone cut to custom size, the price will obviously increase. One important reminder is that there is always some 'waste' in a pallet of stone as some are discolored or extremely uneven since the stone is natural.
Difficulty of Installation
Natural stone is harder to install than a pre-cast stone as it is not created in a mold. Some pieces are uneven or thicker in one area than another. Installing a flagstone patio really requires an expert installation team, as getting the patio even using a natural stone can be tricky. The pattern you select also determines the price of installation. A simple pattern with blocks cut into even squares or rectangles is much faster to install than an irregular, puzzle-like pattern.
What are the options for pattern with flagstone?
We commonly install a variety of patterns with flagstone. One of the most commonly requested that should be addressed is the irregular, puzzle-style pattern. Many homeowners or inexperienced landscapers lay their flagstone with large gaps between the stone. Unless the homeowner desires plantings or grass or some sort of stone between the flagstone pieces, this is not how flagstone is supposed to be laid. We try to keep our gaps between stone to around an inch. This gives a much more pleasant look as mortar does not need to be used between the stones and furniture can be used on the patio or walkway much more easily.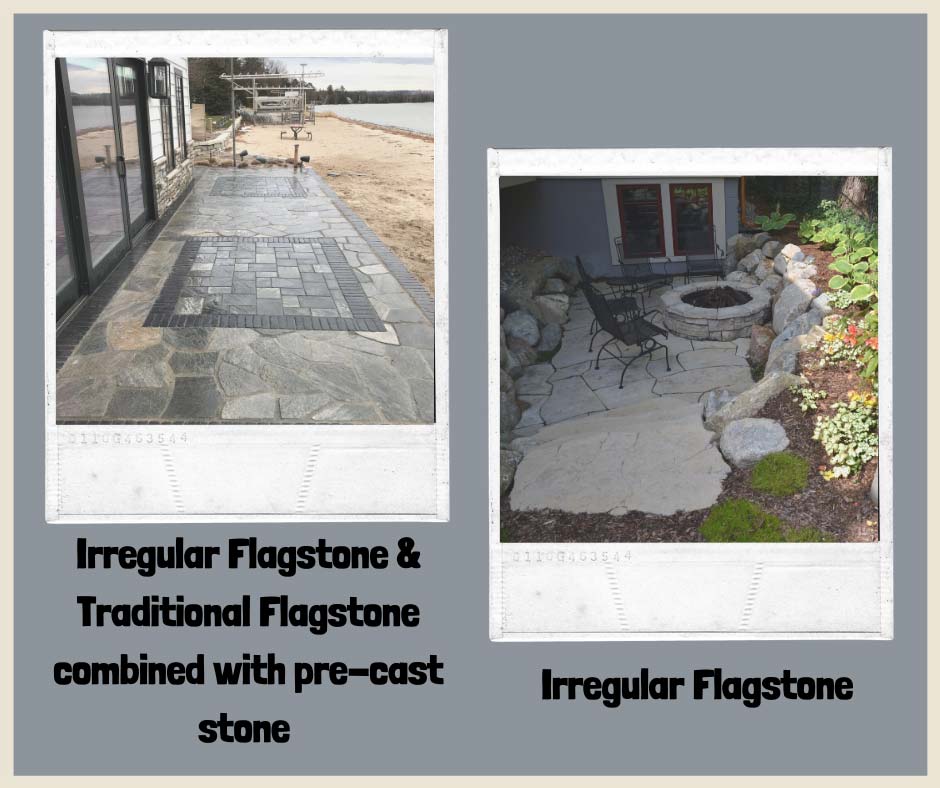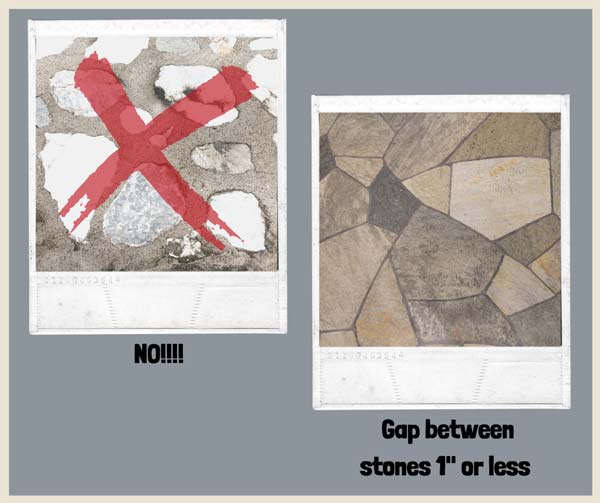 Using Irregular Flagstone in Your Landscape
Flagstone, or natural stone, is an excellent option for any landscape. It is versatile in its use and shape. It can be cut into rectangular shapes that all the same size or into irregular pieces. Natural stones tend to also have a rougher texture so it is safer to walk on when wet. We love that natural stone provides a huge variety of color choices and is extremely durable. Remember natural stones are found in nature…they are used to standing up to the weather elements.
It is extremely important that you select a landscape contractor that has experience with installing irregular flagstone as it really is an art. Flagstone that is installed improperly will become not only an eyesore, but a safety hazard. Though it can be pricey and difficult to install, in our opinion, nothing beats the beauty of natural stone!
Ready to get started on your landscaping project in Grand Traverse or Leelanau County, MI? If so, meet with our team of experts, choose a solution to improve your property, and get ready to sit back, relax, and enjoy your beautiful outdoor space.

Want tips and tricks for your lawn & landscaping?
Sign Up For Our Free Quarterly Newsletter
We take your personal information very seriously. We will not share any of the information you provide with any 3rd parties. Provided information will be used specifically to contact you in regards to your inquiry.