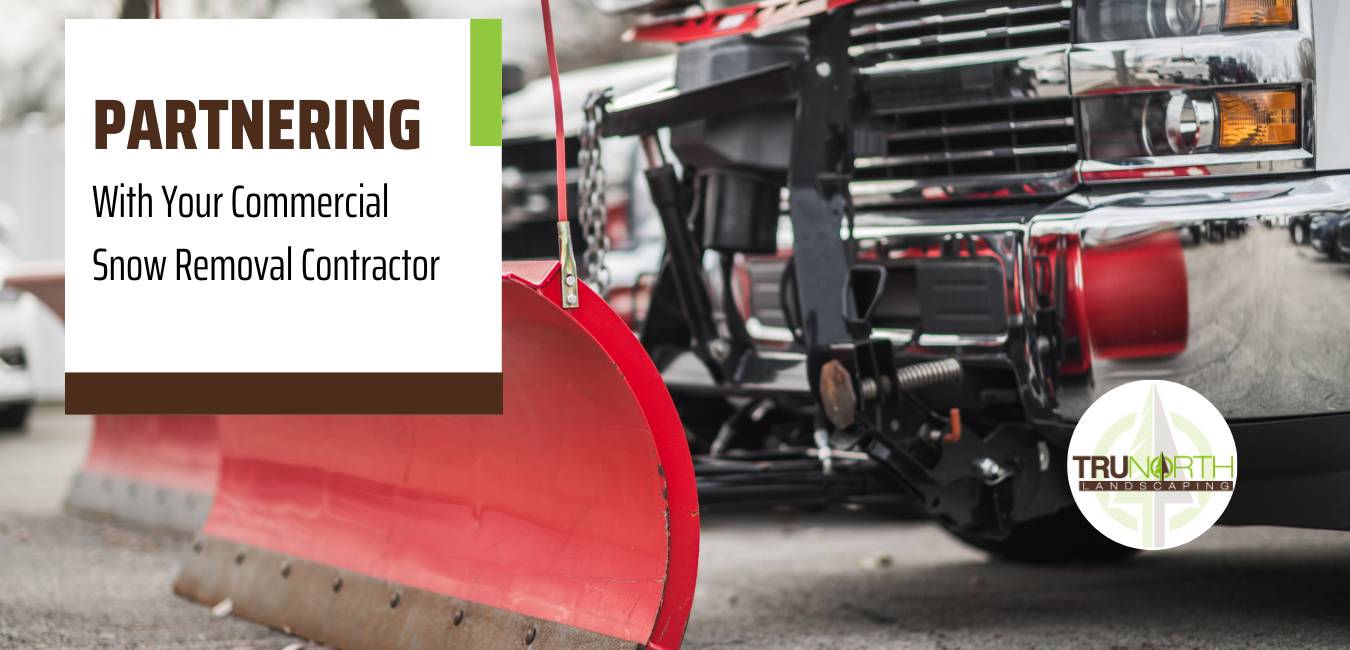 Selecting a commercial snow removal company to help you manage the winter season in Northern Michigan can be challenging to say the least! You need a team that is responsive, experienced, and reliable.
For any business in Northern Michigan, it is essential that your team members and clients can safely navigate around your building during the winter season. A simple slip and fall or a car getting stuck in the parking lot can make a trip to your business go from a five-star experience to a nightmare.
We know how busy property managers are, and sometimes the outside of your building is the last thing you think about when balancing all the other items to get done. Let's look at how TruNorth Landscaping's snow program differs from other local providers so you can be confident in the choice you make.
What Makes TruNorth Different: Planning and Preparing for Snow Removal Services
In order for any snow removal program to be successful, there needs to be significant planning. The first step in the preparation process for us at TruNorth is a simple consultation meeting. At this time, we listen to your property's unique needs, take notes, and discuss the program options we offer.
After we have gathered all the necessary information, we then create client packets for our entire snow removal team to relay all important information. These client packets include aerial maps, notes, and sometimes even photos. All team members throughout the entire company receive this information so that in case of emergency, anyone can step in to help and know all about a specific property.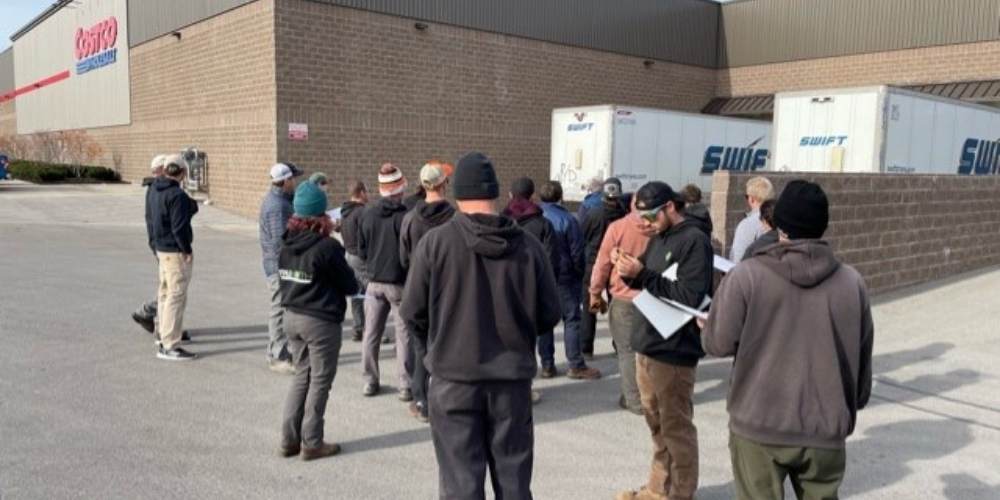 All employees, regardless which properties they will service, then tour every single snow property on our winter roster. The team walks the property and discusses all aspects including where snow can or cannot be piled, areas of importance and focus, potential hazards to watch for, and more. Teams take notes in their client packets to reference during the season.
Finally, our team helps to prepare your site for the first snow fall. We install snow marker sticks, remove speed bumps, and whatever else needs to happen to prepare your property.
What Makes TruNorth Different: Methods and Process During the Snow Season
In addition to our preparation process, our team operates differently than many other snow management companies throughout the season as well. Each property has a lead foreman, who is in constant contact with the crew, client, and account manager. This foreman does the boots-on-the-ground work at your property day in and day out. In addition, we have two account managers assigned to the varying regions we service. These account managers check properties for quality and serve as support for the client and crew.
Unlike many other snow removal contractors, we own all of our own equipment. From the giant CAT front loaders to small skid loaders, all of our equipment is owned and regularly maintained by our own mechanic. This allows for reliable equipment and any issues with that equipment to be quickly addressed.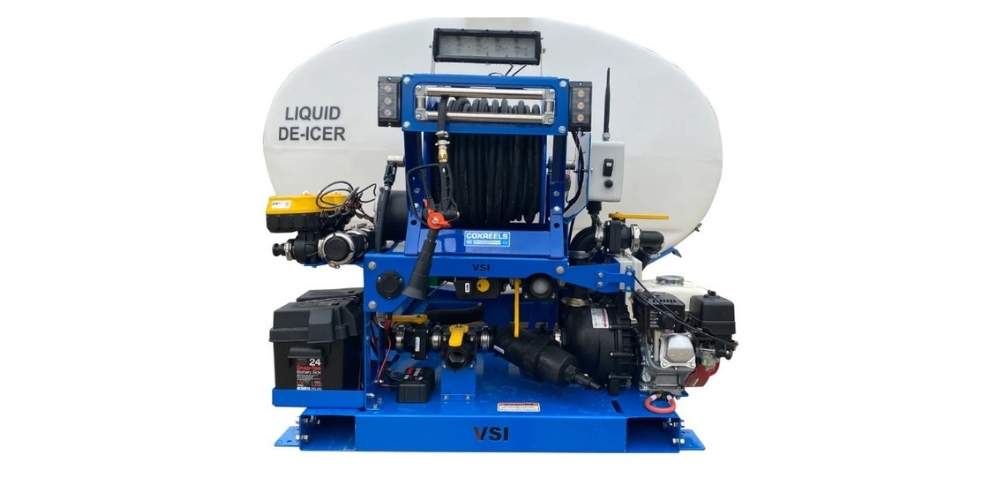 Finally, the methods we use to handle ice and snow are different than any other provider in the area. Last year, we purchased all of the equipment to make and apply salt brine to each of our properties. Road brine is an excellent alternative to traditional road salt, and is really what many in the Green Industry believe is the future of snow removal. While the initial costs for the equipment and supplies to be able to offer brine are high, we believe that we will be able to keep commercial lots much clearer and walks significantly safer. Brine also works at a lower temperature than rock salt does, which is extremely helpful for our bitter Northern Michigan winters. To learn more about road brine, check out this entire blog we wrote about it.
What Makes TruNorth Different: Budgeting for Snow Removal Services
We know that one of the most challenging aspects of winter services is budgeting. Your property has to be cared for and safe, but costs for snow removal can get high in winters with heavy snowfall. That's why we offer two different types of contracts!
1. Seasonal All-Inclusive Contracts
These contracts start typically in November and run through April 1st. All services that occur during this time period are included in one monthly fee. The contract total is divided equally into five months, so that you can plan for your snow costs ahead of time. This is our most popular type of contract as it makes budgeting more simple and straightforward.
2. Per Push Contracts
These contracts occur a charge everytime salt or brine is spread, snow is pushed, or sidewalks are shoveled. Our team begins to plow snow at a previously agreed upon accumulation and cost varies depending on how much snow is plowed at each event. For example, during a heavy snow, you could accrue over three charges for 4-6" snow pushes and during a slower snow week only have a charge for salt brine application. This option is available to any clients, but most avoid it as it can be challenging to budget around.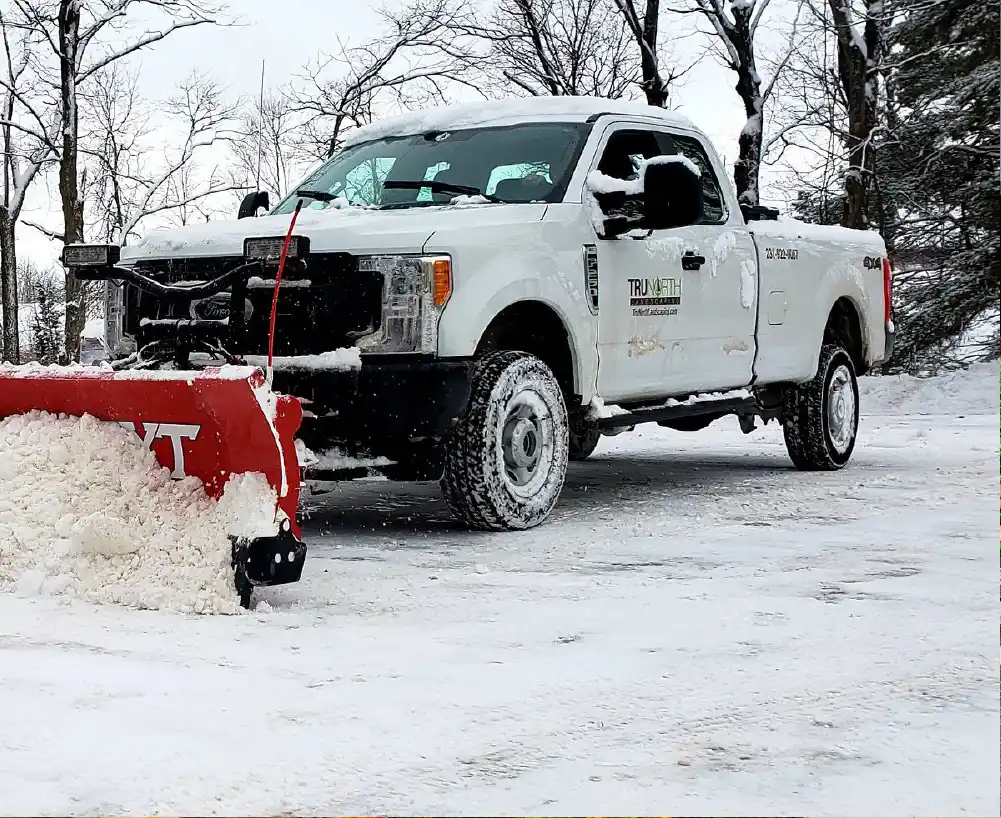 Multi-Year Contracts
Our new snow contract offering this year is a multi-year contract. We believe this serves a huge benefit to our clients and also allows our team to better prepare for each season. These contracts offer the following benefits:
Price Lock-in: Avoid fluctuating costs and unexpected budget surprised. With our multi-year contracts, you secure a competitive and fixed price, ensuring price stability throughout the agreement.
Focus on Your Business: It's easy to shift your focus from snow worries to running and growing your business. Our expert team handles the entire snow removal process, ensuring a safe and accessible property during the winter months.
Reliable Service: You have a snow provider you can count on year after year. We customize our approach to meet your property's specific needs, which minimizes disruptions to your operations.
Simplified Planning: Streamline your winter planning by having a trusted partner in place. No more need to scramble each Fall to find a snow contractor.
Interested in learning more about our process or contract options? Our team is ready to meet and our snow removal schedule fills quickly!
Don't let this winter catch you off guard! Ready to partner with TruNorth Landscaping Professionals for Snow Removal Services? Fill out our contact form today!

Want tips and tricks for your lawn & landscaping?
Sign Up For Our Free Quarterly Newsletter
We take your personal information very seriously. We will not share any of the information you provide with any 3rd parties. Provided information will be used specifically to contact you in regards to your inquiry.