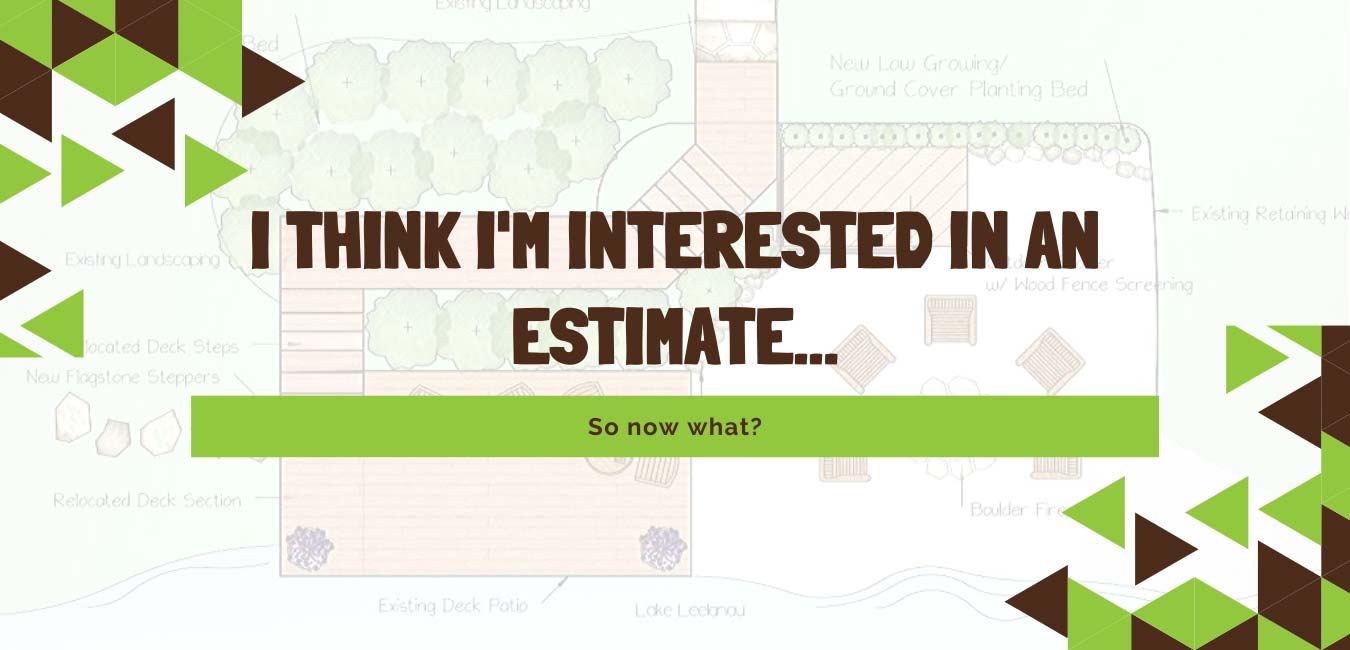 After a long winter, you have decided it is time to beautify your outdoor space, but where do you even get started? We have a detailed process we follow here at TruNorth for all new clients. Our goal is to communicate clearly with you and provide you with as much information as possible for you to make your choice. When you reach out to TruNorth, here is what to expect:
1. Call or Message our Office
It all starts with a simple phone call, email, or message! If you call by phone, we will gather some basic information from you, including your e-mail address, property address, and type of work you are interested in. If your project and our capabilities are a good fit, we will direct you to complete the form on our Contact Us Page. Depending on the time of year your call comes in, we may be able to be out within a few days (winter) or it may take a few weeks (summer). We are open Monday-Friday from 8am-5pm, with the exception of all major holidays.
2. Complete our Contact Form and View our Resources
After your call or message, you will be asked to fill out our contact form found here. If your project is a landscape installation, be sure to click YES you would like to provide more information. This button will pop out additional questions and information. When you have completed the form, simply click submit form. Once the form has been submitted, one of our team members will reach out to you within 24-48 hours to schedule your consultation. While you await their call, feel free to visit our learning center to see some frequently asked questions and project inspiration.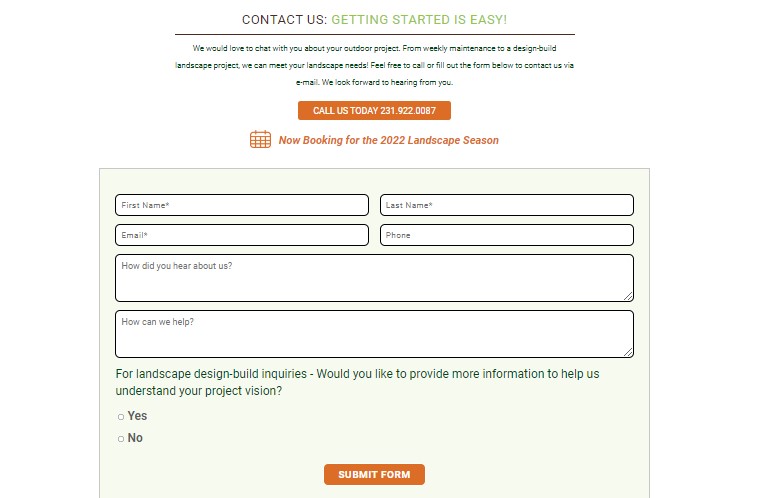 3. Consultation Meeting
A member of our team will either come to your property or you can come visit us at our office. We also offer consultations over the phone or Zoom if Grand Traverse or Leelanau County is not your primary location. This consultation meeting is really your time to ask questions and tell us all about your dream landscape. Don't be shy in asking anything from why we construct a retaining wall or what sets us apart from our competition. Wondering what questions you should ask? Check out this blog. Curious about the difference between a landscape designer and a landscape architect? This might be a good read (we have both on staff).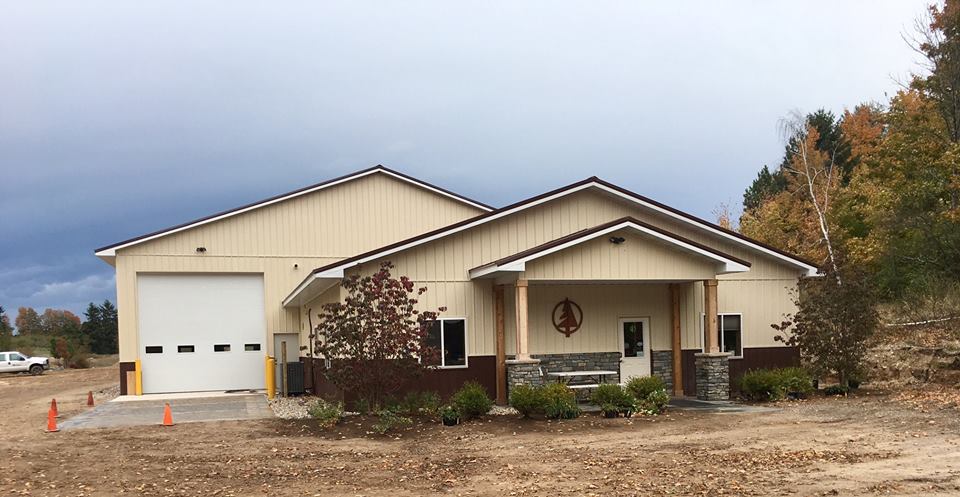 4. Site Survey
Using the information you have given us, our designer and sales team members get to work pulling permits, gathering information about your property, finding samples for you to look at and more. This gives us all the information necessary to start your design.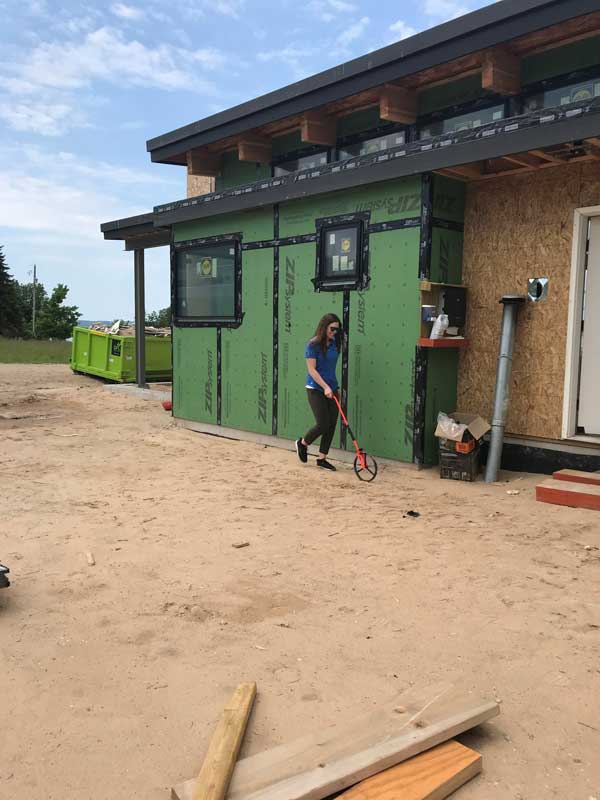 5. Proposal and Plan Meeting
Our designer and sales team members will carefully prepare a quote for you, keeping your budget in mind. They will again come to your home, or you can come to us, and discuss in detail with you the plan and proposal. Proposals can contain budget studies, photos of plants included in the plan, samples of hardscape products, and more. Depending on what type of drawing you are looking for, there may be a larger fee involved. More complex projects and requests for 3D or color drawings are a few examples of times a larger fee is charged! This will be discussed with you fully before the drawing phase takes place. Our designers are experts and their time is valuable. If you decide to not sign with us, the drawing is still yours to keep. To learn more about your design options, check out this blog.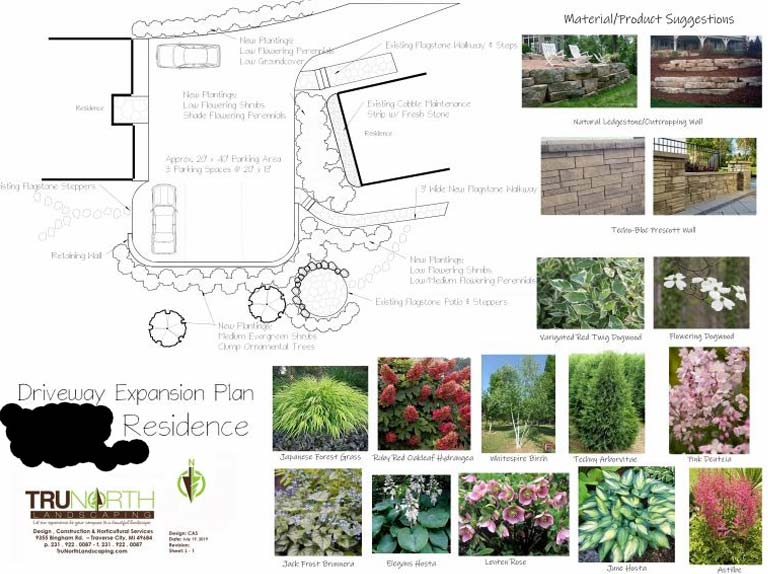 6. Final Review and Signed Contract
Once you are pleased with the plans and proposals, you can sign the contract and get on our construction schedule! Our designer typically does at least one round of edits to the design. Usually, we require a deposit so that we can purchase most of the products needed for the install. Until your contract is signed, you are not added to our schedule. Due to our level of inquiries, we do not reserve time in our schedule for anyone unless the contract has been fully signed. To learn more about our process, visit this page.
7. Installation
Before our installation team arrives, they have met with the designer and sales team and gone over your plans in detail. They have all the tools and equipment they need and are neatly uniformed and arrive in clean branded trucks. You will meet the foreman of your project and any questions or concerns can be brought directly to him. Someone from the sales team will call to check in on how things are going as well. Before our team leaves your home each day, the site will be left clean and safe. At the completion of a project, you will receive any final invoicing, a care package, a review request, and a thank you. All that is left for you to do is enjoy your beautiful new landscape!
Selecting a Landscaping Company for Your Design-Build Project
We know it can be overwhelming to find and select a landscaping company to complete your outdoor project. Sometimes you don't even get a call returned, and how do you choose which company is the best fit? We advise doing a little research before even making a phone call. Check out their website. Do they have a clear process that will help your project run smoothly? Do they have any certifications or belong to any groups? Have the done work that matches the work you are looking for?
At TruNorth Landscaping, we have a sales and estimating team that is ready to partner with you to bring your project to fruition. With both a landscape designer and landscape architect on staff, we are ready to tackle any outdoor project. We can't wait to talk with you about your dream landscape.
Ready to get started planning your outdoor landscaping project in Grand Traverse or Leelanau County, MI? If so, meet with our team of experts, choose a solution to improve your property, and get ready to sit back, relax, and enjoy your beautiful outdoor space.

Want tips and tricks for your lawn & landscaping?
Sign Up For Our Free Quarterly Newsletter
We take your personal information very seriously. We will not share any of the information you provide with any 3rd parties. Provided information will be used specifically to contact you in regards to your inquiry.