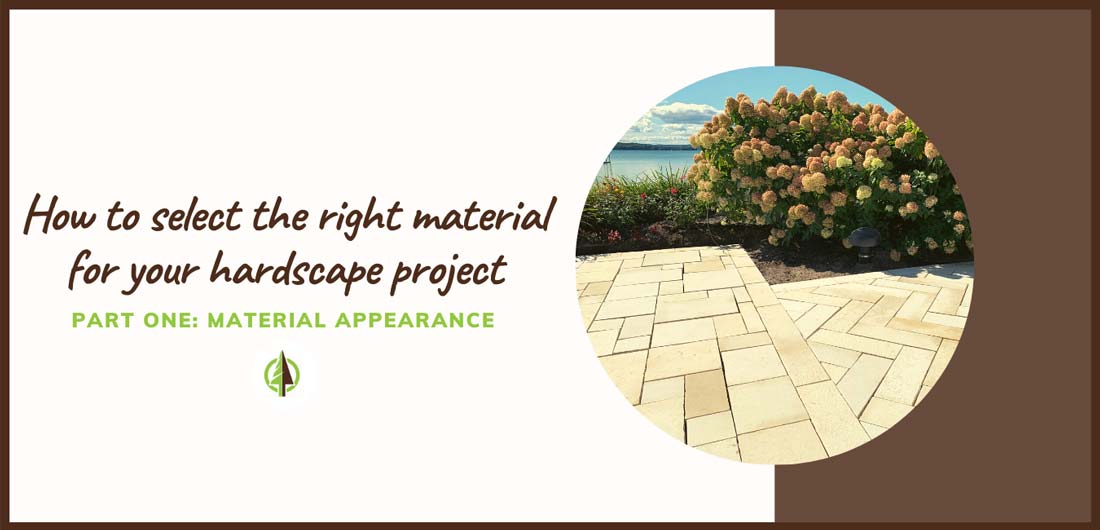 If you have ever ventured into a hardscape supplier showroom, the number of choices can be beyond overwhelming. With both natural and pre-cast stone options in thousands of colors, patterns, shapes, and sizes, selecting what is right for your project can seem nearly impossible. This is where our team can come in to help. Selecting a landscape company with experienced designers can help you wade through the sea of options to find the perfect product for your home!
In order to help your team find the right product for you, you should consider the appearance (think color, texture, shape, size), use, and budget you are looking for. With this information in hand, your designers are ready to bring product selections that make sense for your preferences and price point.
Color
Hardscape products come in an enormous variety of color options. The color you select can set the tone for your outdoor space—it can create a calming and relaxing effect when it blends into the nature that surrounds the space, or it can create a statement by standing out clearly.
Our designers usually begin by recommending colors that would complement your existing home colors (siding, roof, existing stone, etc.). This can help you narrow down your color choices immediately. The best way to decide between colors is to ask for samples to be brought to your home/meeting so you can see the options in person and compare them to your existing color palette.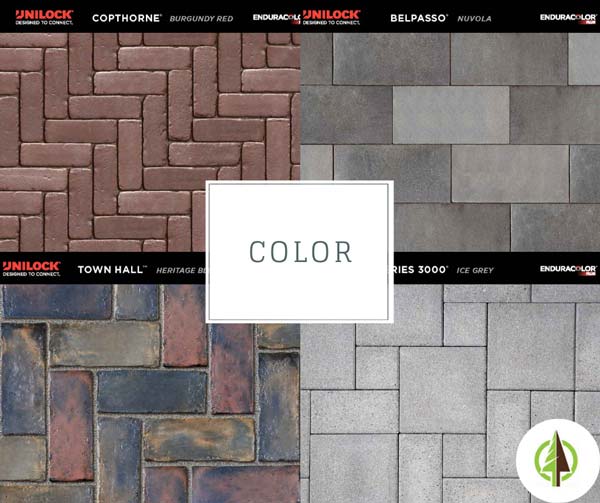 A more simple color can be 'spiced up' with a contrasting border or exciting pattern as well. Check out the selections these homeowners made with color to complement their traditional home in downtown Traverse City.  It is important to remember if your selection is natural stone, not every piece of the stone is going to be the exact color of your sample—it occurs in nature, so the color and shades vary from piece to piece.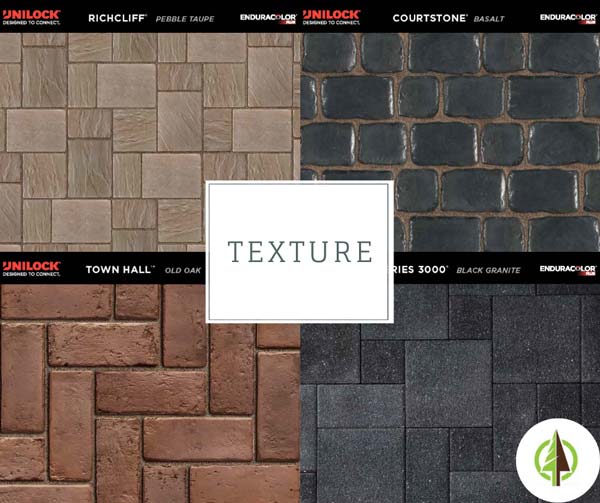 Texture
Texture is important in a hardscape product choice for a variety of reasons.
Are you planning to walk barefoot on the product? Is the area in full sun or shade?
Texture really matters for patios especially, as you want a flat surface to set furniture, something that won't burn your feet in the summertime, and something that doesn't hurt to walk on. We have had many clients take off their shoes and step onto the sample stones, which we love! Consider how you plan to use the space and what type of furniture you plan to use as well when considering which texture you prefer.
 Shape and Size
Shape and size can be truly customized to your space in many cases. Some companies will custom cut each piece to be the appropriate size for your project, while some have standard sizes the blocks tend to come in. Having some idea of the shape-square, rectangle, irregular and the size can really help designers bring samples you will love to the meeting.
The shape and size can also impact the pattern you would like to see laid in your space. With hardscape experts getting more and more skilled, the options for patterns are really endless! For inspiration on shape, size, and pattern, we recommend checking out the website portfolio, learning center, and social media of the company you have selected.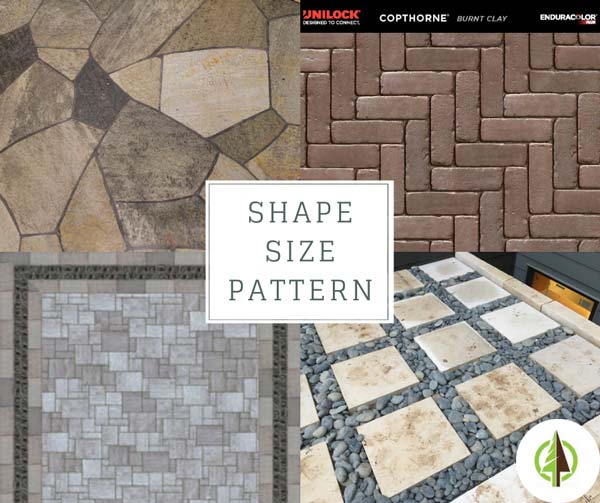 Selecting a Landscaping Company to Bring Your Outdoor Space to Life
While it seems a little silly to consider product appearance first, it really is very important. This is a big investment and a project that will last a lifetime. If you don't make a selection you love, most people cannot afford to re-do the hardscape materials on their entire property. We truly feel that looking at other project examples and product samples is the best way to help make your decision.
Our learning center contains our lookbook for each year and has some beautiful projects to help you decide what you like best. You can find product guides from the suppliers on our learning center page as well. We try to post case studies of our projects as well, so you can not only see pictures, but understand the considerations that went into each project. Check out the case study of a historic downtown home or a beachfront property to help make product choices.
Check out the second blog post in this series: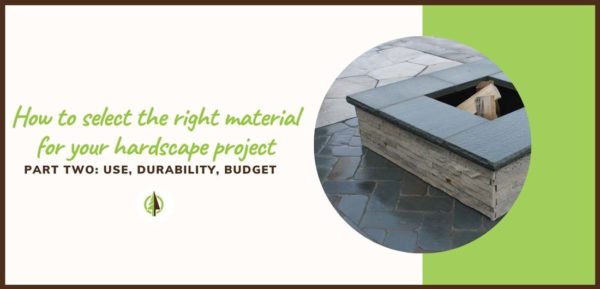 Ready to get started on your landscaping project in Grand Traverse or Leelanau County, MI? If so, meet with our team of experts, choose a solution to improve your property, and get ready to sit back, relax, and enjoy your beautiful outdoor space.

Want tips and tricks for your lawn & landscaping?
Sign Up For Our Free Quarterly Newsletter
We take your personal information very seriously. We will not share any of the information you provide with any 3rd parties. Provided information will be used specifically to contact you in regards to your inquiry.