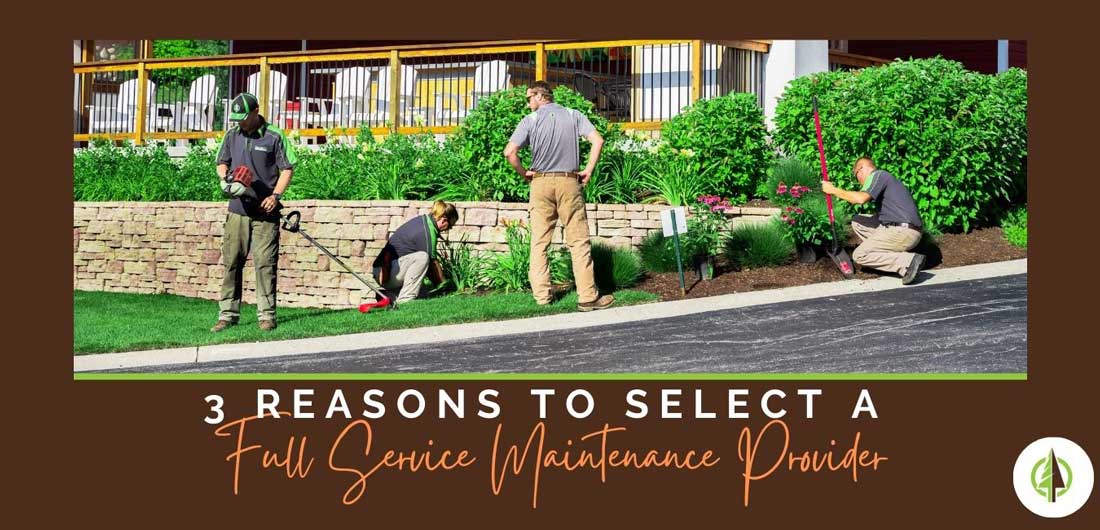 You are ready to take the leap and hire a landscape maintenance company to provide services on your property. Maybe you just want your grass mowed weekly. Or maybe you want your bushes trimmed and grass fertilized as well as mowing.
With so many companies in the Traverse City area, how do you begin to select one that is a good fit for you?
Let's discuss the different types of landscape maintenance service companies and why selecting a full-service landscape maintenance provider might be the best fit for you.
What does full-service landscape maintenance mean?
Full-service landscape maintenance means that one company provides all of the services your property needs.
Landscaping companies that provide full-service do not visit your property to only mow your lawn. They usually mow, fertilize, and provide a variety of horticulture services—like trimming your shrubs or weeding landscape beds. Many offer seasonal services like spring and fall clean-ups. Some even provide add-on services like beach-raking or patio sealing.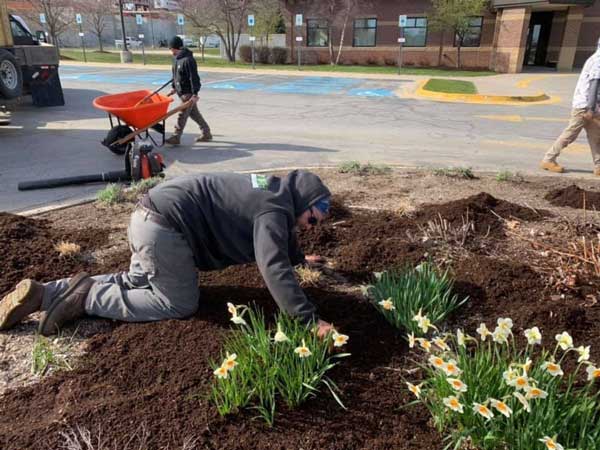 A one service type landscaping company typically offers only a few services, such as mowing your lawn or delivering mulch to your property. These companies are commonly referred to as 'mow and go' companies, as they show up to mow your lawn and are quickly off to the next property on their list.
So what are the benefits to a full-service maintenance provider vs. an a-la-carte type company?
1. One Phone Call, One Contractor
Full-service landscape maintenance companies can handle nearly every service you need provided outdoors.
Own a waterfront property? A full-service provider can handle raking your beach and disposing of the debris while they are there to provide mowing or horticulture services.
Making one phone call to one company and having all of your landscaping needs met is so much easier and more convenient. It saves you from having to call a company to come fertilize, a company to come mow, and a company to come help weed your landscape beds for example.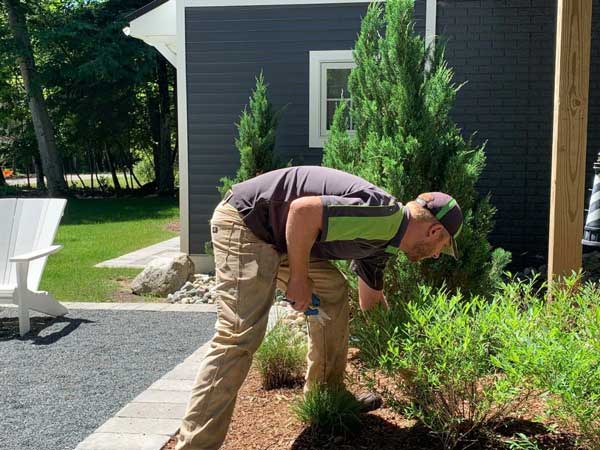 Managing several different contractors means not only multiple phone calls, it means several different bills and potentially multiple service call fees to visit your property.
2. More Time on Your Property, Better All-Around
If only one contractor is being used to provide all the landscaping services to your property, that landscape maintenance crew is going to visit for a longer stretch of time. The crew is not rushing to quickly mow your lawn and make it to the next 20 properties on their list.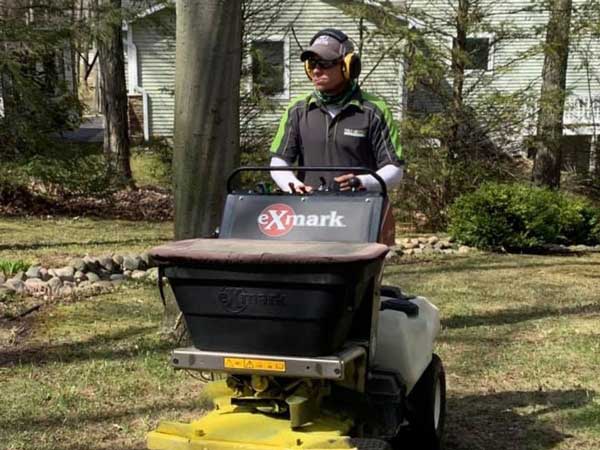 The mowing crew of a full-service maintenance company may mow the grass and notice some weeds beginning to pop up in one of your landscape beds. They can spray for or pull those weeds quickly while they are already at your property, creating a proactive instead of simply reactive approach.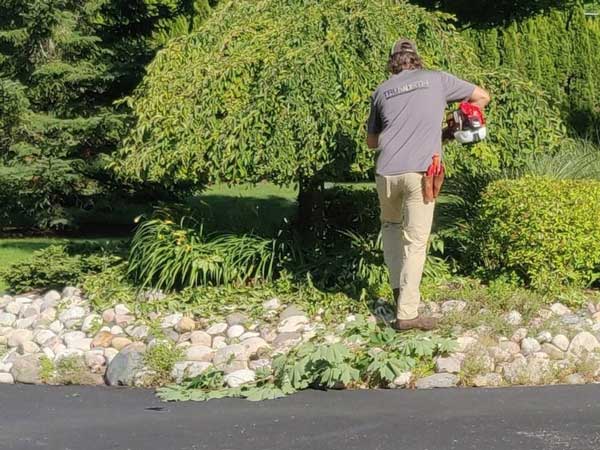 When a maintenance crew knows that the entire outdoor property is their responsibility, you simply get better service. That crew wants the entire property looking great, not just the lawn looking freshly mowed.
3. Full-Service Doesn't Mean Every Service
Many times people assume that full-service maintenance programs are going to require you to have services your property does not need. Most full-service companies cater each contract to each specific property.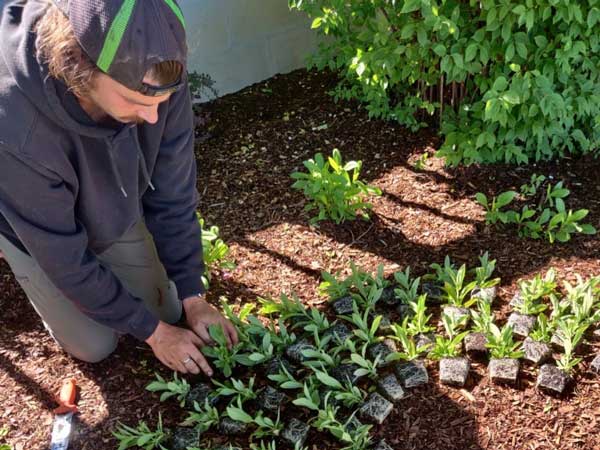 If you love to pick out and plant your own annuals each year, that doesn't need to be a service your landscape provider completes. If you dread visiting your local nursery and picking out flowers, your full-service contractor can easily add annual plantings to your contract.
Full-Service Maintenance Programs at TruNorth Landscaping
Here at TruNorth Landscaping, we only offer full-service maintenance programs. We want the hard work and energy we put into every property and every service to pay off by the whole property looking great.
We believe if your lawn has huge weeds popping up left and right, you are not going to care or notice how nicely the lawn is mowed. With full-service maintenance, we can tackle each problem area so your property as a whole looks great.
Because our teams know we operate only full-service maintenance plans, they truly care about each client's property. They have been known to pull trash cans back up to the house or even wade into the water to catch your jet ski that is floating away.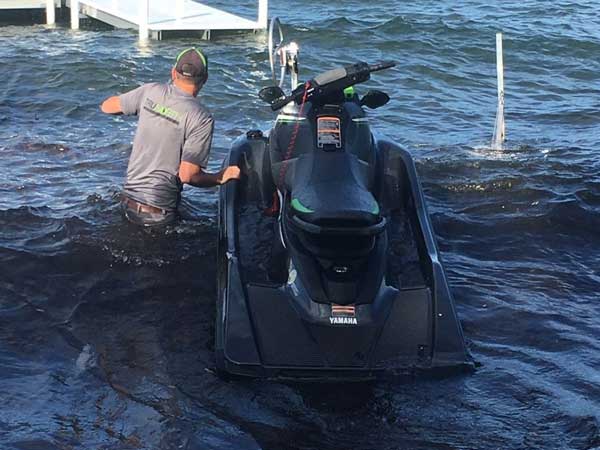 It is simply not possible for mow-and-go service providers to spend the amount of time on your property to notice the little details.
From lawn mowing to fertilizing to landscape bed maintenance, our full roster of maintenance services can be built around exactly what your property needs most.
Ready to have the best-looking property on the block in Grand Traverse or Leelanau County, MI? If so, meet with our team of experts, choose a solution to improve your property, and get ready to sit back, relax, and enjoy your beautiful outdoor space.

Want tips and tricks for your lawn & landscaping?
Sign Up For Our Free Quarterly Newsletter
We take your personal information very seriously. We will not share any of the information you provide with any 3rd parties. Provided information will be used specifically to contact you in regards to your inquiry.