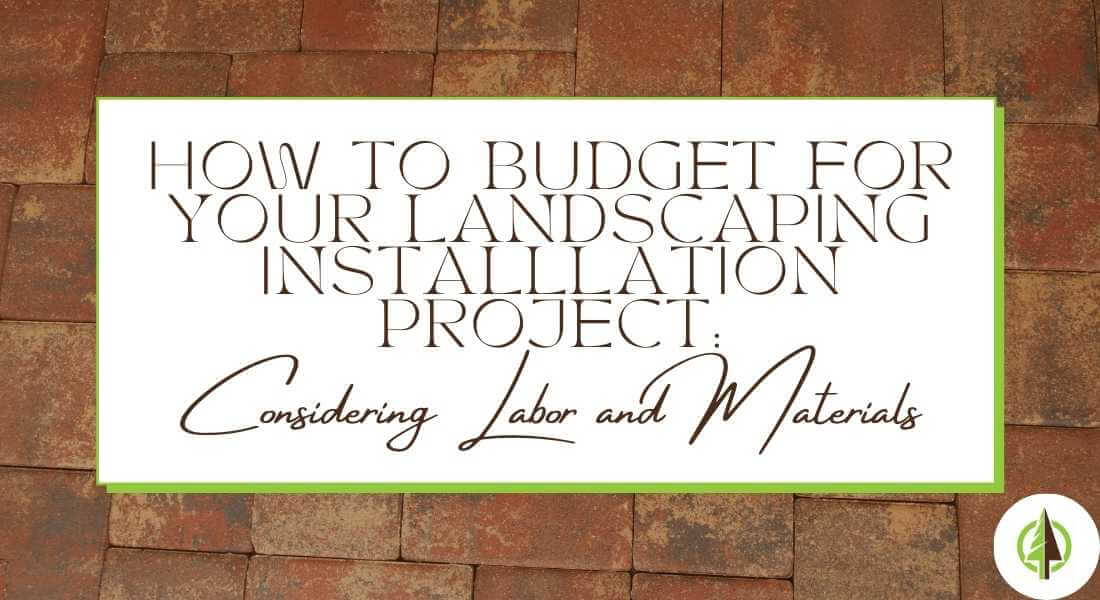 With the rising cost of pretty much everything, budgeting for your landscape project may be on your mind.
You want to get your landscaping project started as soon as possible, but you might be wondering if you can really afford the backyard you've been dreaming of.
Having a clear budget range in mind before meeting with potential landscaping companies can be extremely helpful in determining which company is the best fit for you.
But how do you know what to include in your landscape budget? From labor costs to material costs, let's break down how to budget for your landscape project
Considerations when Budgeting for Your Landscaping Project
When budgeting for a landscaping project there really are many items to consider. With the nation still facing both a labor shortage and a product shortage, budgeting for landscaping projects is a bit trickier than before.
To understand how to build your budget, let's first look at what landscape companies consider when building your proposal:
Labor
Over the past year, labor costs have dramatically increased. Entry-level positions are being paid much more than before, as they are in most industries. All this aside, remembering to think about labor costs is extremely important because it is influenced by the scope of your project and how experienced your installation crew is.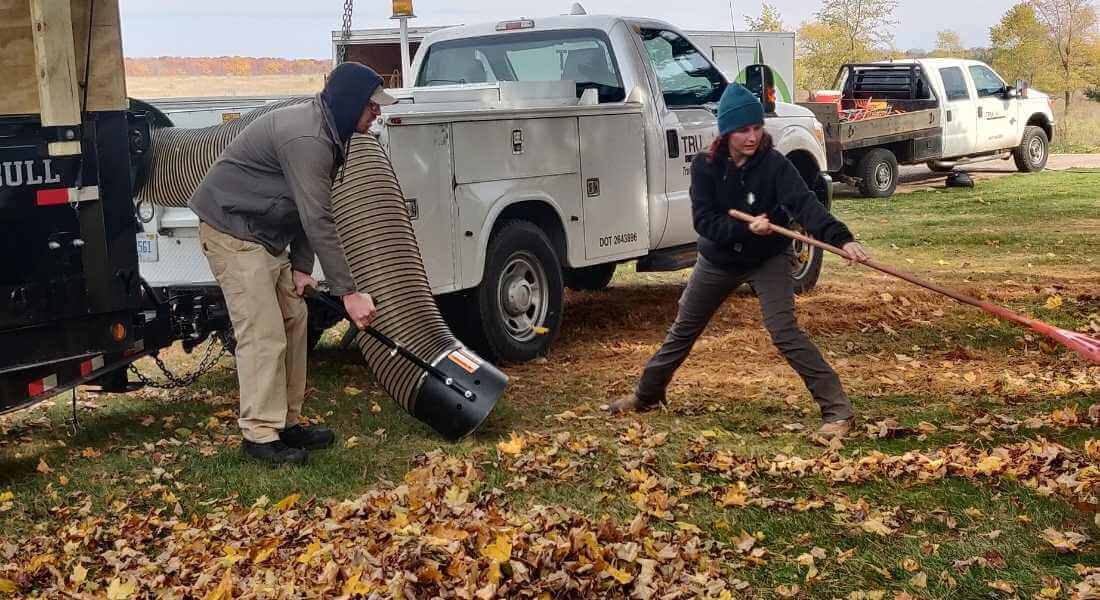 Consider the Scope of Your Project
Labor costs can vary depending on the scope of your project. Labor for a typical patio, for example, with pre-cast stone (not natural stone), runs at a pretty standard rate. However, the same patio using natural stone or flagstone is going to be significantly more expensive to install. Natural stone or flagstone are both more expensive in material cost as well as man-hours to physically install the product into your space.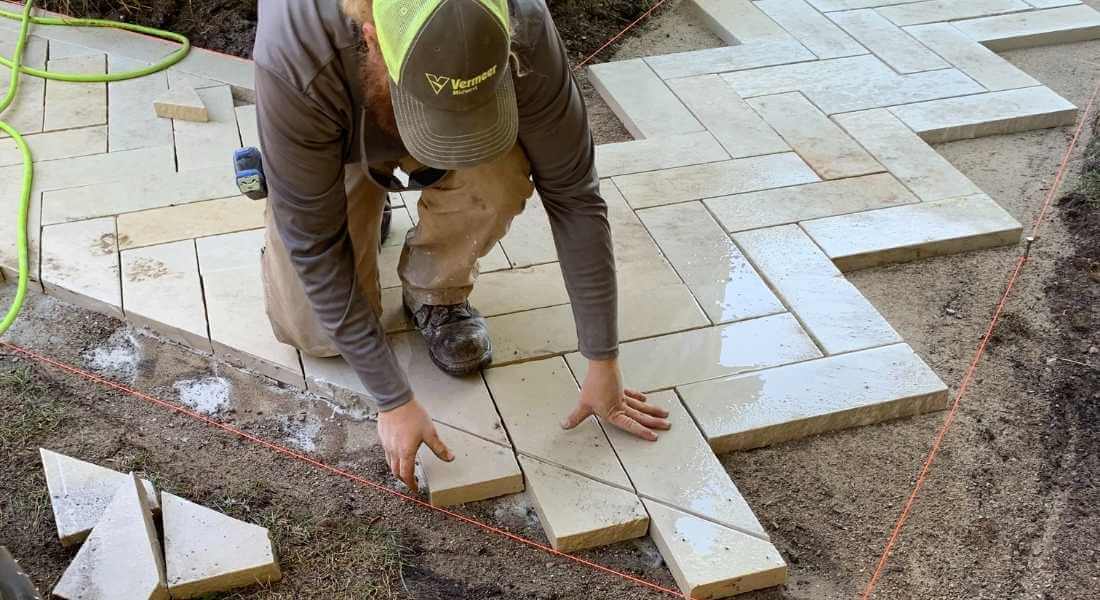 Natural stones are just that, natural—meaning no two pieces are going to be exactly the same. This takes hardscape installers longer to install as leveling is much more complex than using a pre-cast stone made in a factory. Some product is going to be waste as it is not level enough and cannot be cut or adjusted enough to fit into your hardscape project.
Flagstone is much more expensive to install as it is really an art. We like to compare irregular flagstone patios to a puzzle. Each piece needs to be placed individually and moved around or adjusted as new pieces are added. The patio has to come together creatively, there is not a set pattern or order for where the pieces should go.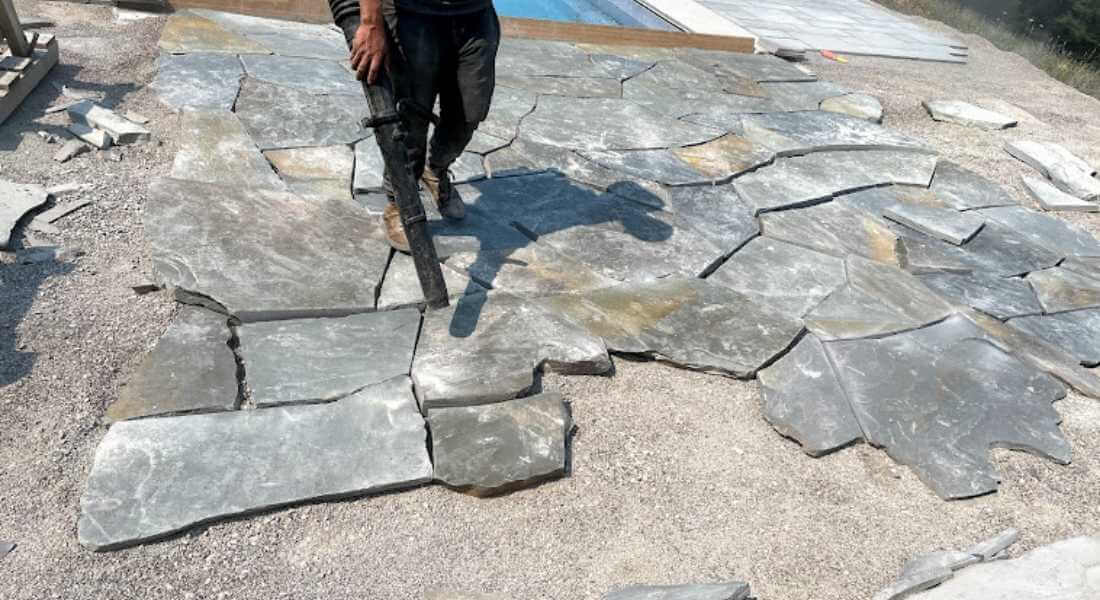 If you are looking for a great place to trim your budget, making smart product selections that are easier to install will help cut your labor costs.
Team Training and Expertise
An area that cannot and should not be ignored when discussing labor costs is the expertise level of the people working at your property. At TruNorth Landscaping, supporting and training our team well is one of our core values. Many on our team are certified in their area of expertise. We also send our team for trainings both at the local and national level.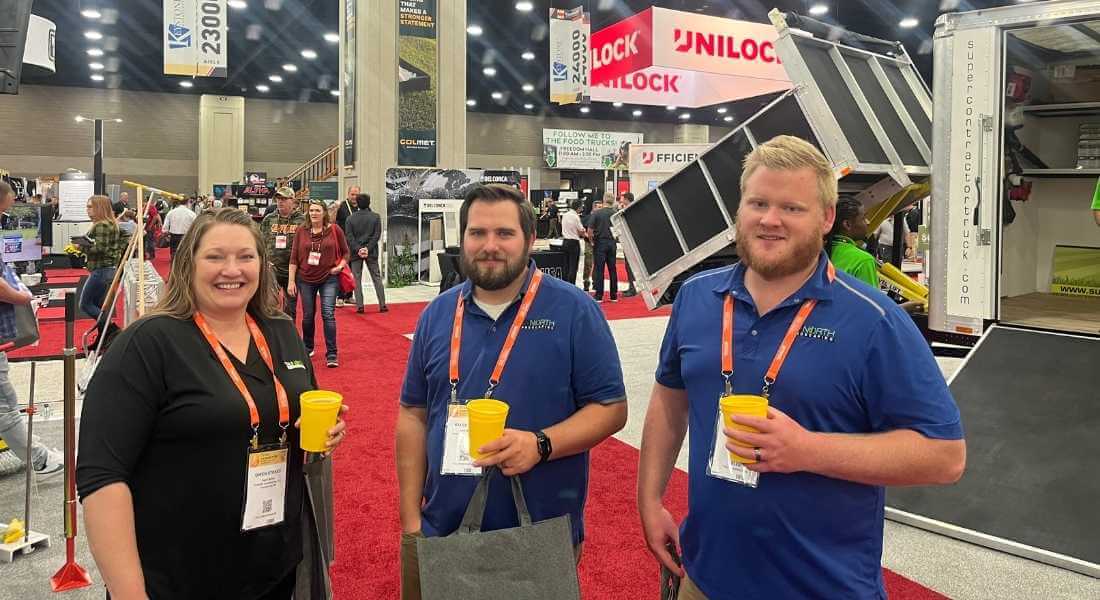 In just the past year, we have attended team training at Grunder Landscaping, the LANDSCAPES Conference put on by the National Association of Landscape Professionals, NDS drainage training, and trainings with our hardscape material suppliers. Each of these opportunities help our team grow and learn to serve our clients more efficiently and effectively.
Having a well-trained and professional team can make all the difference in how well your project both comes together and lasts into the future. Be sure to inquire what type of training and certifications team members hold with the landscaper you select.
Materials
The largest factor to budget for is material costs. This is also the factor that you can adjust and play with in your budget the most. For example, if the patio material you initially choose ends up being too expensive, you can adjust and select a more budget-friendly option.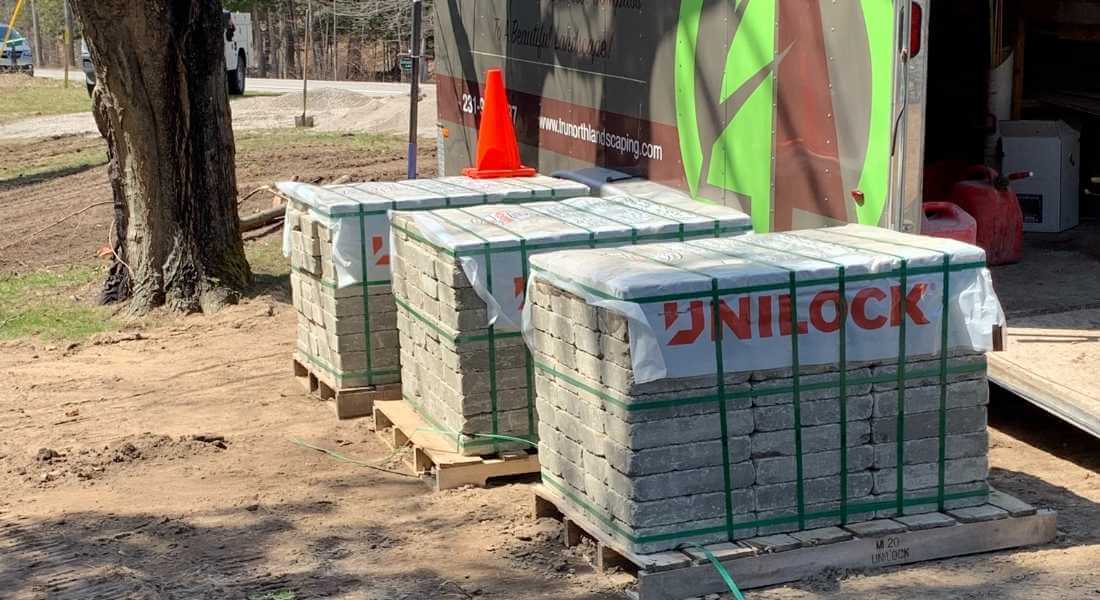 All materials in 2022 will be increasing by at least 12% according to our various suppliers. Both hardscape and plant materials will have continued supply chain issues and at times decreased availability.
Hardscape Materials
Hardscape materials can range from $5/sq.ft to well over $30/sq.ft. This price is for ONLY the stone itself, it does not include delivery or any installation. All hardscape projects also require a base to be set, polysand to secure the stones, and more.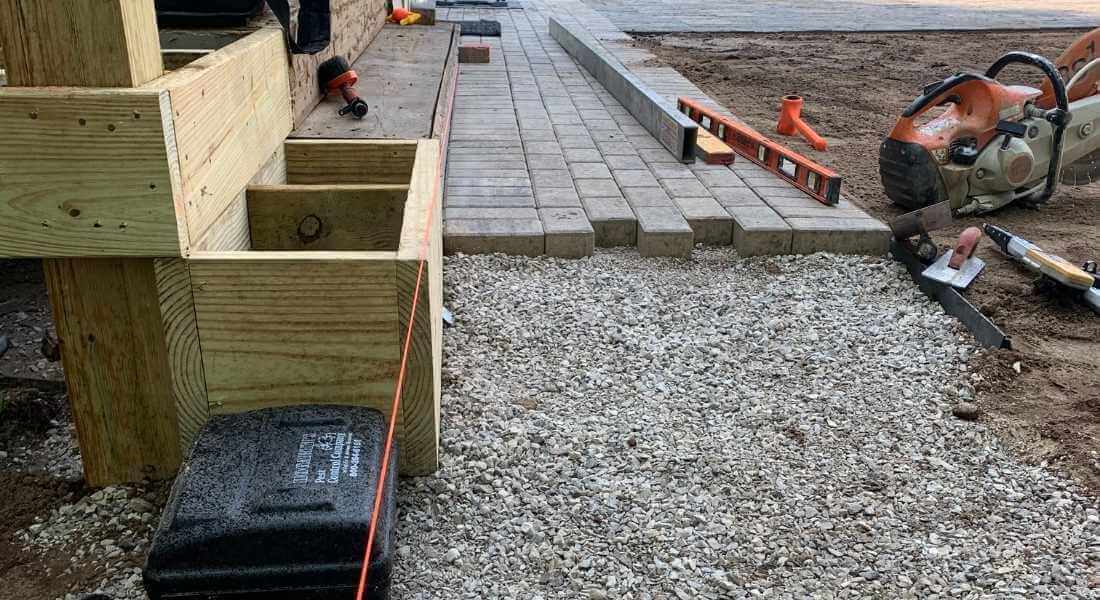 When discussing hardscape materials for a patio or retaining wall, be sure to discuss all options and considerations with the landscape contractor you choose. There are beautiful options at the $5/sq.ft. range and the $30+/sq.ft. range. Natural stones or custom selections will always end up costing more for simply the product, as well as for the labor to install. To learn more about the difference between natural and pre-cast stone, be sure to check out this blog.
Plant Materials
Plant materials are another area that can really impact your budget. This is one of the more important decisions you make in relation to your landscape install, as what you choose will result in how often you need to maintain your landscape.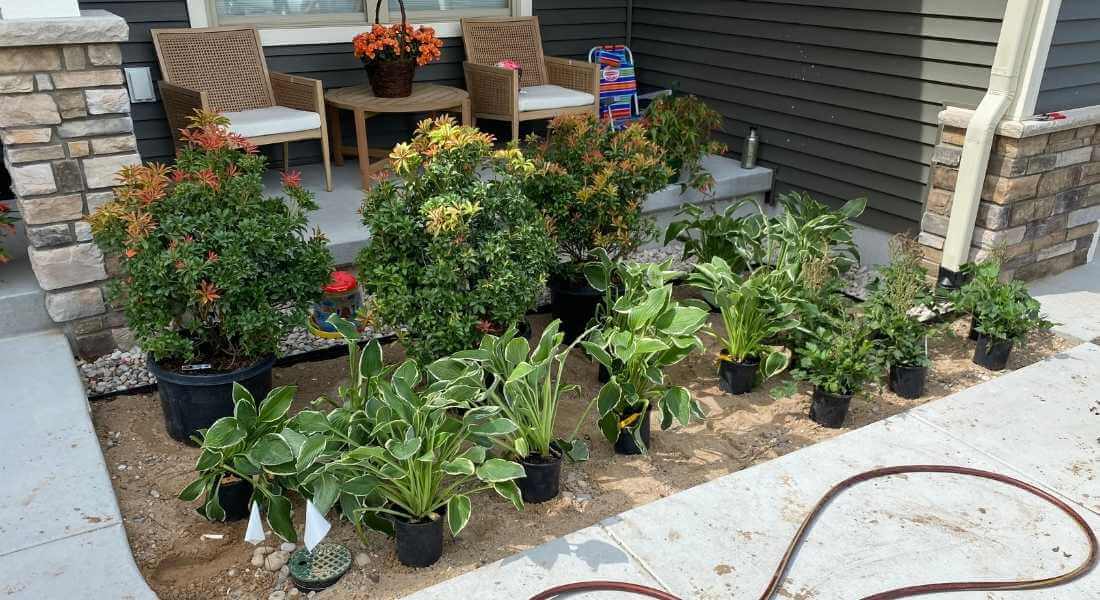 Perennial plants are a great option as they come back year after year, many times with very little work on your end. It is important to communicate to your landscape designer how often you want to be out working in your landscape or how much of a budget you have to pay a company to maintain your property in the future. Plant selections that are a lot of work can be avoided to save you time and money.
It is important to remember certain plantings can be significantly more expensive than others, so be sure to give a general guideline of how much you are hoping to spend in plantings and if there are any must-have plants in your landscape to your designer.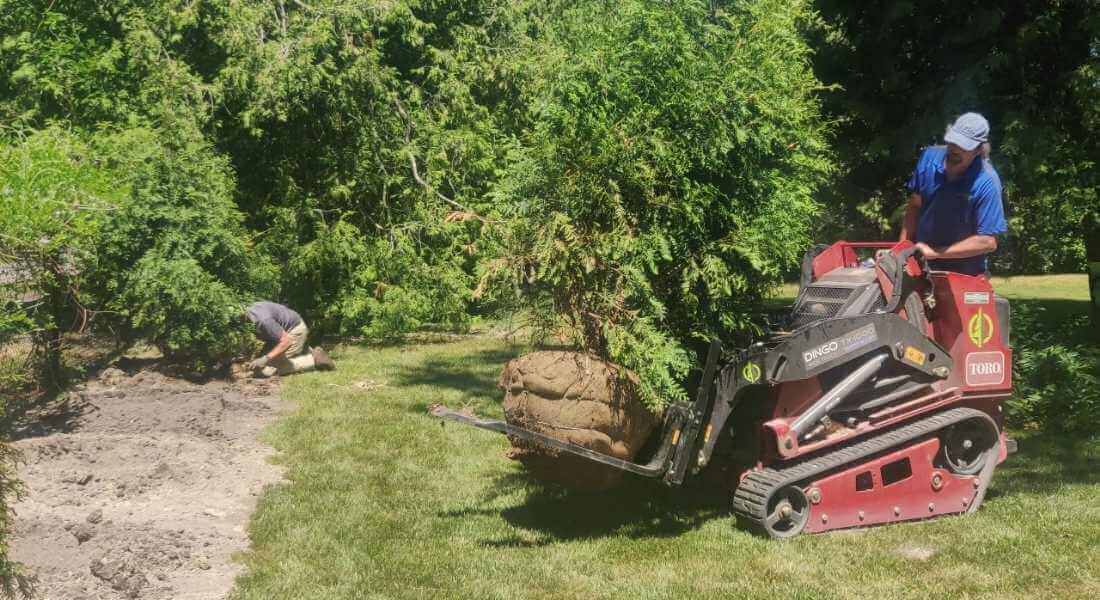 Finally, when considering plant material budgeting, the larger the plant, the more labor costs will be incurred. Some large trees will also require equipment to assist in digging the hole and lifting the tree into its new home
Selecting a Landscaping Company that Fits Your Budget
Budgeting for a landscape installation project is no easy task. As you can see, there is so much more to think about than what meets the eye. With across-the-board cost increases in all materials from all suppliers, budgeting gets even trickier.
Selecting a company that will be upfront about increasing prices and uses a landscape management program to keep costs consistent is important. You want a company to work alongside you and respect your budget. A company that pushes your budget, doesn't provide great options to fit within your budget, isn't upfront about their proposal, or just feels unprofessional in the proposal stage is not the right fit for you. If the company you select does not have an increase in material costs this year especially, it would be wise to question the quality of their materials and/or where they are cutting from to make up that pricing difference.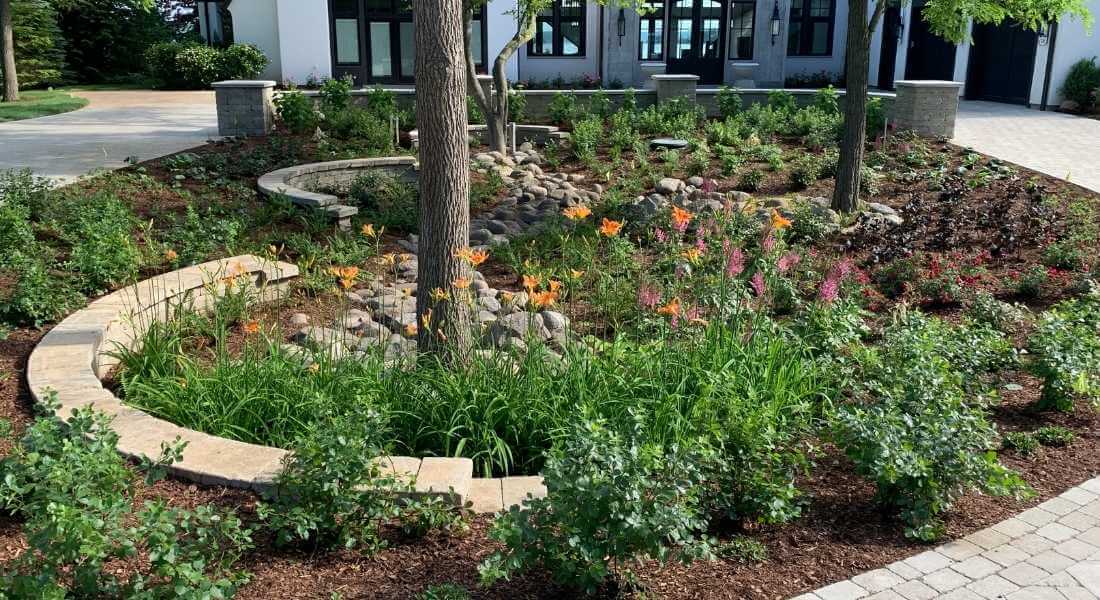 Communicating clearly what your must-have items are in your landscape and working as a team with your designer can help you to get exactly what you want for the money you are able to spend. Consider asking your landscape design team what programs they use to keep budgeting for items like labor, equipment, and materials consistent between projects. Don't be afraid to ask specifics about budgeting numbers when you receive your proposal.
Finally, the old adage you get what you pay for rings true in the landscaping field. Check out our blog about how to select a landscaping company based on price, quality installation, and excellent service.
Be sure to check out our upcoming blogs on the other elements of budgeting for a landscaping project: Equipment, Behind-the-Scenes Costs, and Budgeting for Your Unique Property. Visit our learning center to get started brainstorming about your project. At TruNorth, we have a clear process in place and we are ready to discuss your budget, listen to your must haves, and get creative to present a design for your outdoor space that you love!
Ready to get started on your landscaping project in Grand Traverse or Leelanau County, MI? If so, meet with our team of experts, choose a solution to improve your property, and get ready to sit back, relax, and enjoy your beautiful outdoor space.

Want tips and tricks for your lawn & landscaping?
Sign Up For Our Free Quarterly Newsletter
We take your personal information very seriously. We will not share any of the information you provide with any 3rd parties. Provided information will be used specifically to contact you in regards to your inquiry.