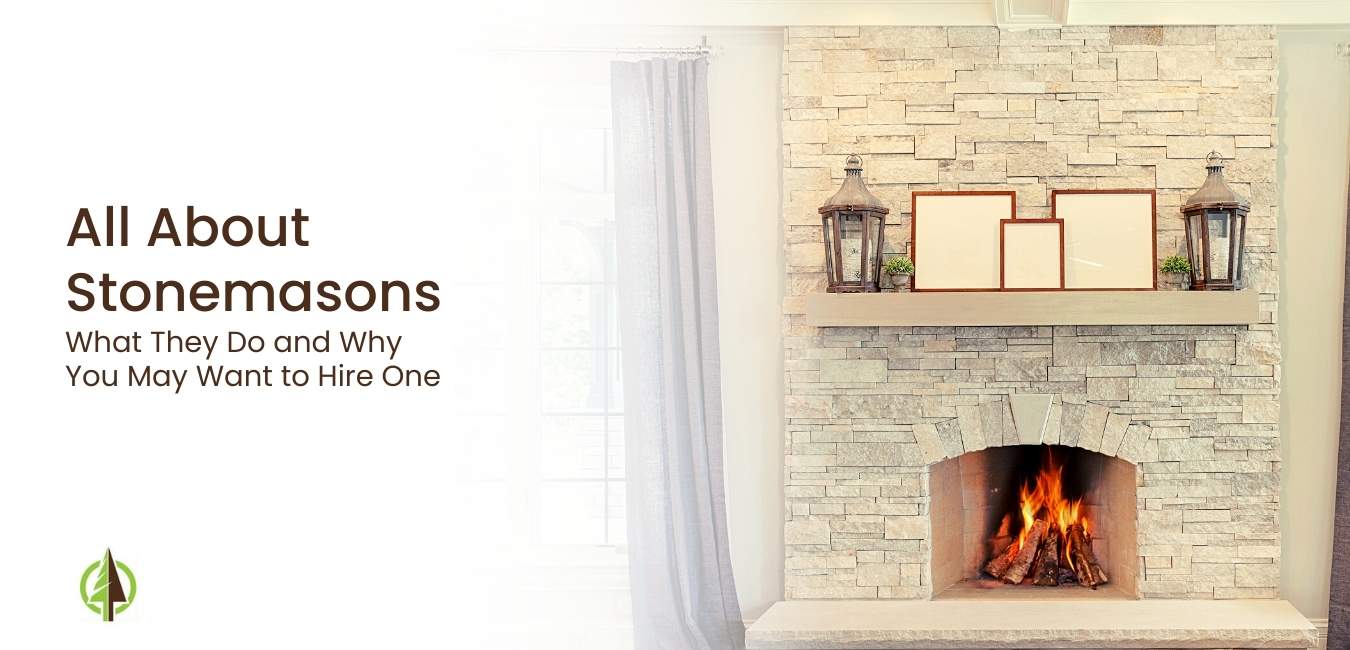 Just as the use of different textures, colors, and materials in your outdoor landscape creates interest and beauty, natural stone can transform the inside of your home as well. As summer in Northern Michigan begins to wind down, our talented Stonemasons shift their focus from the outdoors to the indoors.
You might be wondering what exactly a Stonemason is, or what type of work a Stonemason can complete. Let's explore the field of masonry so you can start dreaming up some beautiful indoor stone projects and make a wise choice when selecting a Stonemason.
What is a Stonemason?
The stunning outdoor kitchens, patios, fireplaces, fire pits, and retaining walls that are created using mortar are examples of projects completed by Stonemasons. Simply put, masonry is the art or craft of building or fabricating with stone. Stonemasons are the artists who cut, prepare, and shape stone to build or repair stone structures.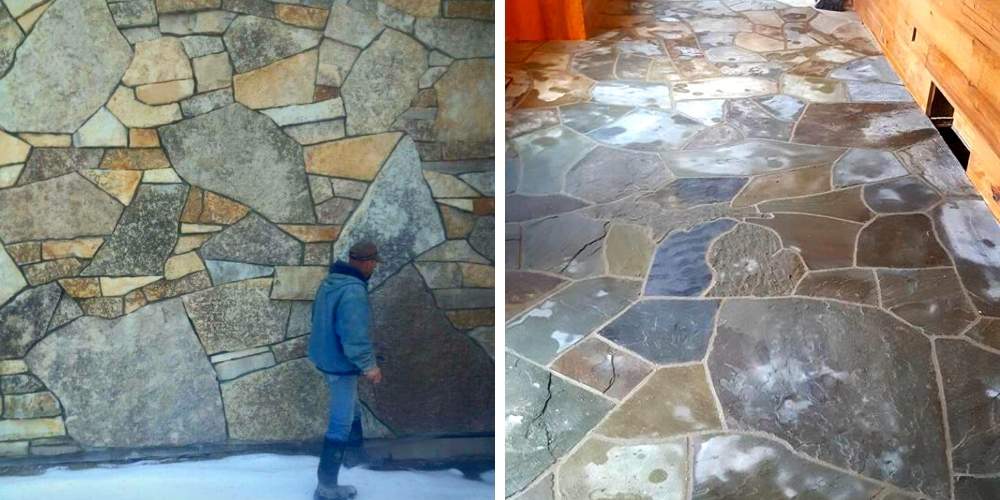 When we typically talk about masonry in landscaping terms, we are referring to hardscape elements, also known as the stone elements, like a patio, found in your backyard. This work is technically classified as dry or flat lay stonework and does not have to be completed by a Stonemason. Flat lay work has a base prepared, leveled, compacted, and the stone laid. All joints are typically filled with polymeric sand.  Stonemasons have the skill set that allows them to also wet lay, which means the products installed are secured in place with mortar. The joints or seams are typically filled with mortar as well. Any vertical stonework you see attached to a home's façade, or in pillars or columns, is typically wet lay stone.
Benefits of masonry work in your home
There are countless benefits of utilizing stone on the inside of your home. To begin, natural stone is easy to maintain and extremely durable. It does not wear like a typical hardwood floor and needs very little regular maintenance in comparison to other materials. Natural stone is a great sustainable option for adding interest to your home as it shows little wear and tear over time.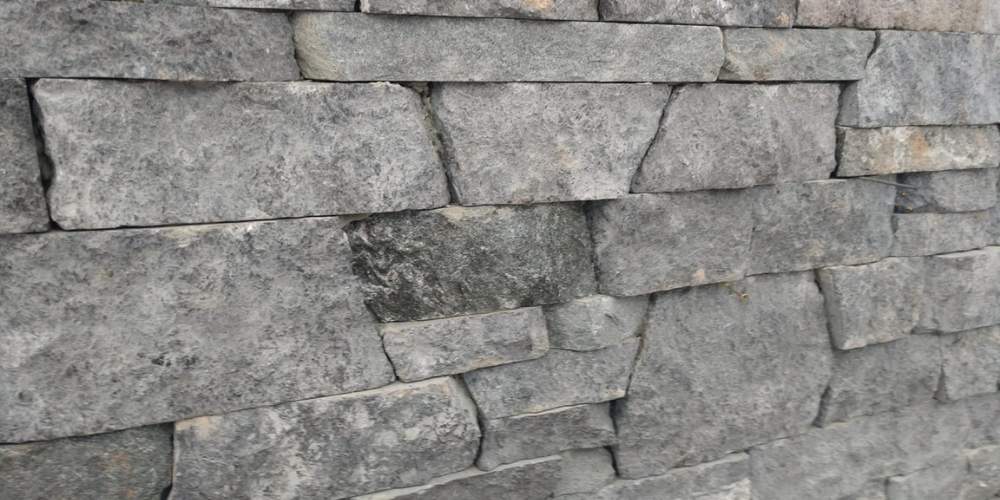 Natural stone is a safe and environmentally friendly product to use inside your home. It doesn't release any chemicals or gasses that can impact air quality in your home. Stone can be a great solution if you have allergies as an alternative to carpet as well. Living rooms, kitchens, entryways, and bathrooms are all good locations for stone as it is waterproof and mold-proof.
Finally, stonework inside your home is versatile and absolutely beautiful. There are an enormous number of colors and textures to choose from as well as patterns and ways for it to be installed. Stone can add a unique touch to any space and create warmth and levels of texture that other materials simply cannot.
What type of work can a TruNorth Landscaping Stonemason perform?
Our Stonemasons have years of experience and training. As a result, they can tackle nearly any project you can dream up. Check out this list for project inspiration:
Flooring in foyer, entryway, or kitchen
Fireplace chimney, surround and hearth
Columns or pillars
Island in a kitchen
As an accent wall in any space
In a shower or a vanity top in the bathroom
On or behind a bar area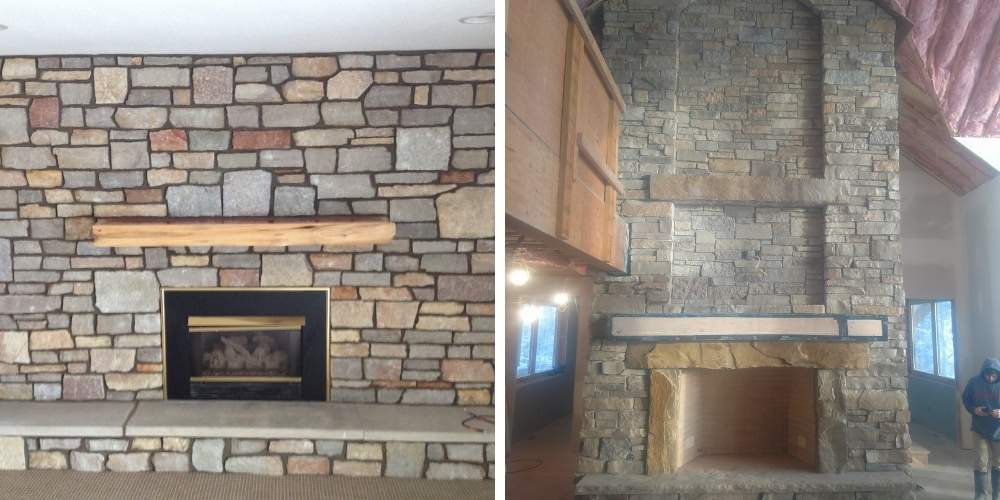 Some masonry work outdoors can be completed during the winter months as well.
The façade of your home
Columns or pillars on your porch
Columns or pillars at the end of your driveway
Columns or pillars for a mailbox or entry gate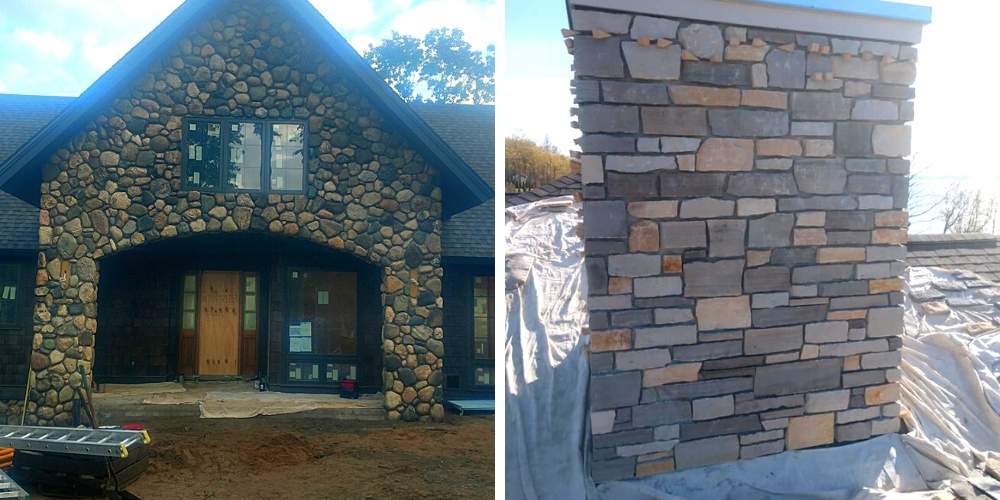 Tips for selecting a great Stonemason
Selecting the right Stonemason for your project is extremely important. Stone projects must be done the right way the first time. If not, they can become not only an eye sore but a safety issue. It is wise to ask to see samples of previous work and inquire about how long the Stonemason has been doing masonry work.
An excellent Stonemason can likely bring nearly any dream masonry project to life. Whether it is a simple fireplace surround or an entire accent wall, a touch of stone can transform your space!
Ready to get started on a winter masonry project in Grand Traverse or Leelanau County, MI? If so, meet with our team of experts, choose a solution to improve your property, and get ready to sit back, relax, and enjoy your beautiful outdoor space.

Want tips and tricks for your lawn & landscaping?
Sign Up For Our Free Quarterly Newsletter
We take your personal information very seriously. We will not share any of the information you provide with any 3rd parties. Provided information will be used specifically to contact you in regards to your inquiry.