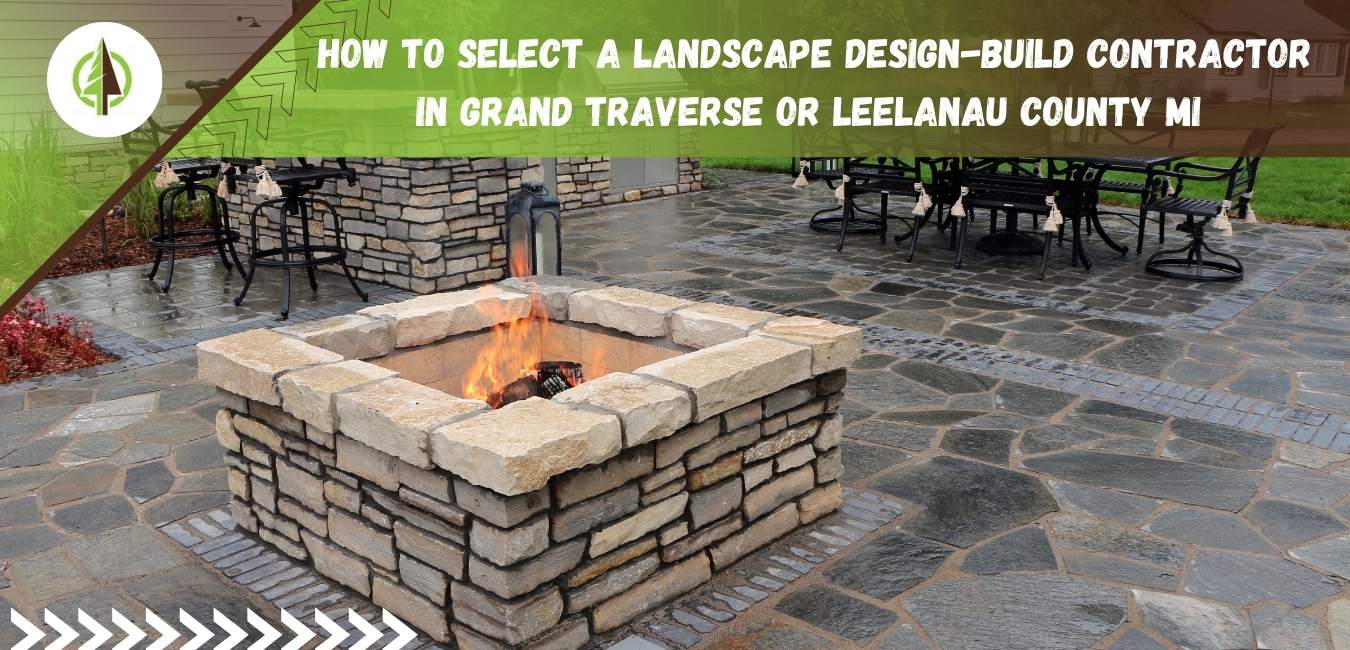 A quick Google search of "Landscapers near me" may end up with you wanting to pull your hair out. We know it can be incredibly frustrating wading through the options, sometimes even reaching out to a company and hearing nothing back from them.  With so many possible choices, where do you even begin your search to find the right landscape design-build contractor for your job?
To be honest, there are several landscape contractors in the Grand Traverse and Leelanau County area that can and will do an excellent job managing and installing your project. Some companies may be a better fit for your project than others, and it can be tough to determine which company specializes in the type of work you are hoping to have completed.
Just like any other type of business, landscape companies have services they do not offer, for example, we do not offer pool installation or tree removal. Each company also utilizes a selective process for the type of jobs or work they perform and a specific area that they service. This naturally makes some companies a better fit for your project than others.
We know that you want to be informed and make a wise choice. Improving your landscape can be a significant investment and you want your project to last for years to come. Let's look at some tips for selecting a landscape design-build contractor so you can make the best choice for your outdoor project.
Decide What Your Job Needs
Even before you begin searching for companies, start compliling a list of what landscape features you want to include in your outdoor space. This list will naturally rule out some contractors, as they may not provide the service. In general, we recommend selecting a company that can do the majority of the work themselves. If a large portion of the project is subcontracted out to other providers, your project can get messy very quickly. Most landscapers that are qualified to build a large landscape only contract out irrigation installation.
If your project has any hardscape elements or any grade changes, we recommend selecting a company that has a landscape architect on staff as well as a landscape designer. To learn about the difference between the two, check out this blog. A company that employs its own design division typically has an easier to navigate process as the estimation team, design team, and installation team is all under the same roof, and can easily meet, and know each other well.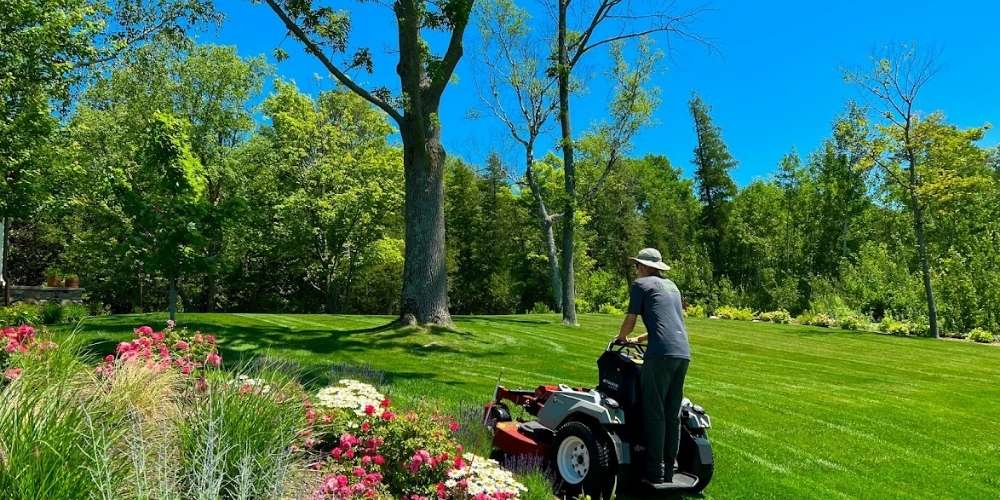 Do you plan to care for your landscape after it is installed? If not, selecting a company that offers a maintenance division can be wise as they know the details of the project and what is important to you already. It can be nice to have a company you already know and trust provide maintenance services after the initial installation is complete.
A final consideration before researching company names is to consider your budget. Landscape installations have many moving parts and having a firm amount of money you would like to spend will help guide the design team in product recommendations and more. To learn more about how to begin budget planning, check out this blog.
Spend Time Researching
After you have made decisions about what you would like your landscape to include, it is time to start diving into researching potential companies. Before reading Google reviews or visiting social media, the most important thing to check is credentials. The company you choose should be licensed and insured at the very least. Some other qualifications to look for would be registered landscape architects or if the company participates in any landscape associations. If the about page on their website does not specifically say licensed and insured, be sure to ask before moving any further with the company.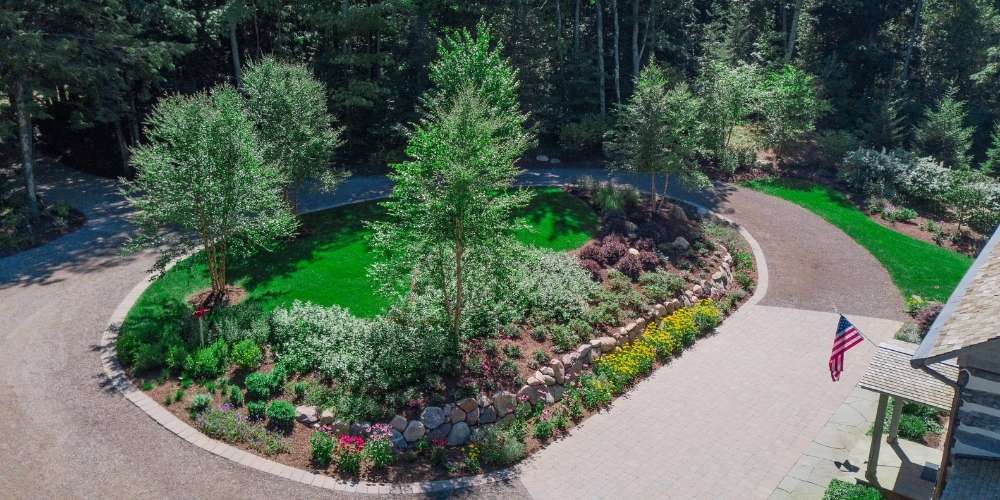 A landscape contractor's website can also tell you a ton of information about them, or at least it should. Most websites contain a portfolio of work and an about page, which are great places to start. A services section usually will show what type of work they provide, which can be helpful in narrowing your search. A final pro tip: Check to see if they have any available educational resources, like a blog or learning center. These items speak to their level of knowledge and willingness to provide you with information before, during, and after your installation.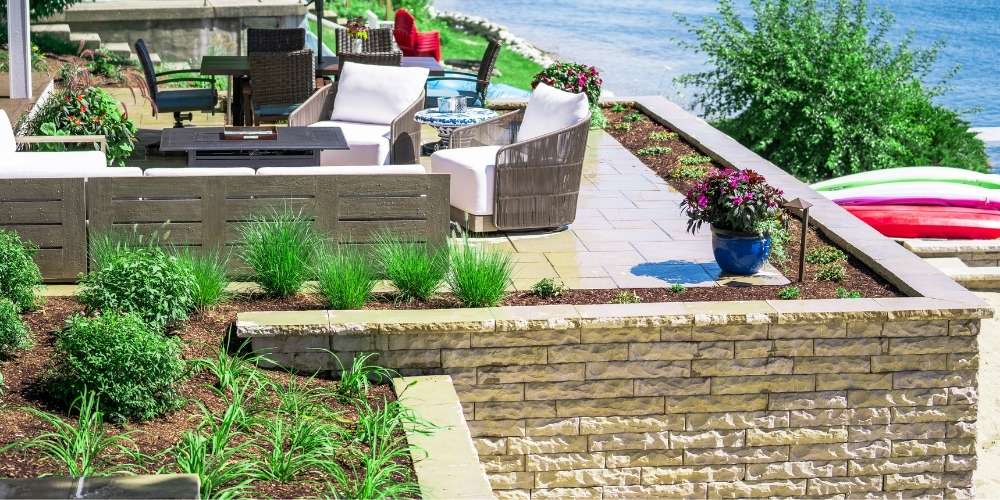 Another great resource that can educate you about a potential company is visiting social media. Most qualified companies have at least a Facebook and Instagram account. Additional photos of work, information about the team, and customer comments or reviews can help guide your choice as well.
Make a Phone Call
Now that you have narrowed down your search, we always recommend making a phone call to the company you are considering working with. During their business hours, someone SHOULD answer the phone or at least give you a call back in a timely manner. If this doesn't happen, it likely is an indicator for how communication will look moving forward.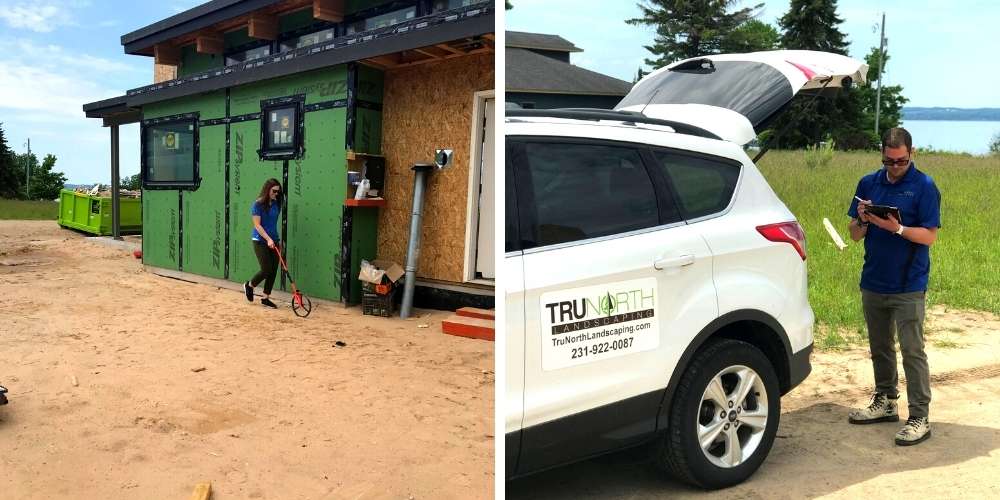 During this phone call, we also recommend asking about the process of a design-build landscape installation project. If there seems to be no clear process that can be explained to you, that can be a big red flag. Set processes help to ensure great communication between the design team and installation team and you, the client. Don't hesitate to ask any questions you may have while on the phone that may help you make your decision. We put together a list of our top five questions to consider.
Selecting the Best Landscape Contractor for Your Project
While finding and choosing the right landscape contractor is certainly not an easy task, we hope our list of tips at least gives you a great place to start. Spending time brainstorming your project and researching companies may take more time upfront, however, it will result in a much more successful landscape project.
Ready to get started on your design-build landscape project in Grand Traverse or Leelanau County, MI? If so, meet with our team of experts, choose a solution to improve your property, and get ready to sit back, relax, and enjoy your beautiful outdoor space.

Want tips and tricks for your lawn & landscaping?
Sign Up For Our Free Quarterly Newsletter
We take your personal information very seriously. We will not share any of the information you provide with any 3rd parties. Provided information will be used specifically to contact you in regards to your inquiry.