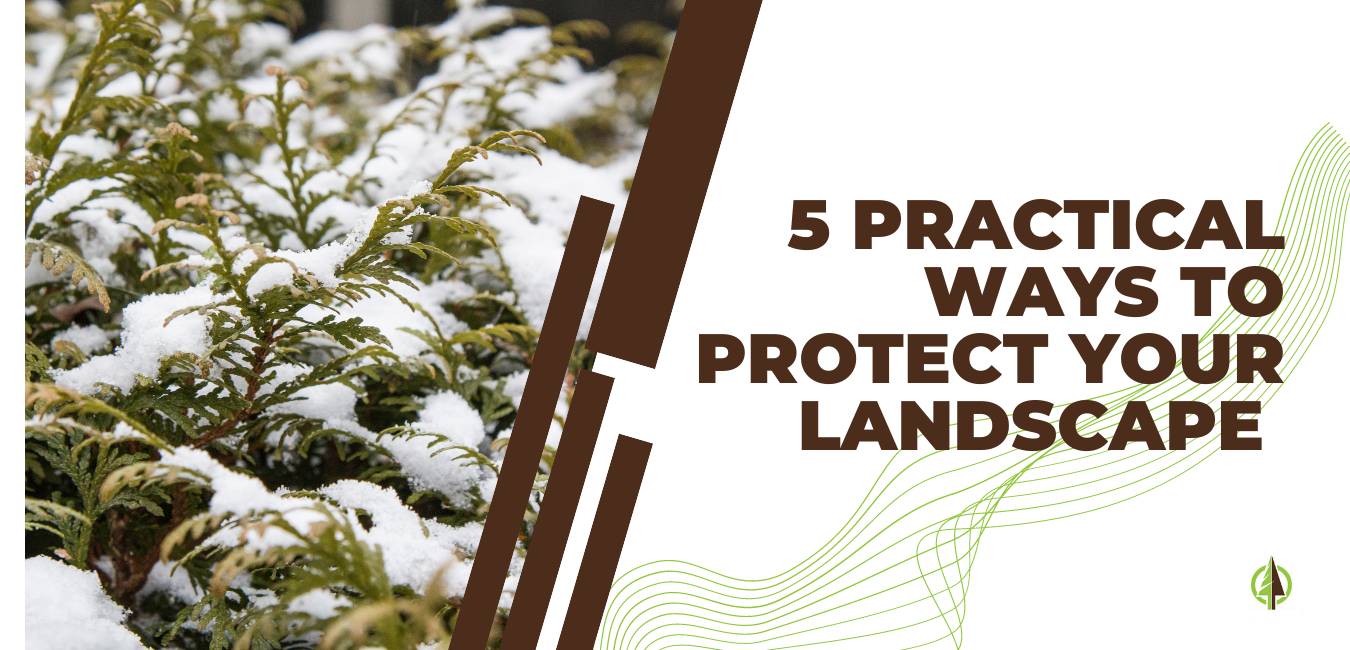 While the snow in Northern Michigan over the past few years has been more spotty than in the past, it is still important to protect your landscape over the long winter season. We are frequently asked how to guard plants and hardscapes against the elements of winter. This makes sense, you made a large investment when installing and maintaining your landscape over the summer months, and you don't want the progress your outdoor area has made to be lost.
Thankfully, the plantings around most Northern Michigan homes, especially if they were selected and maintained by professionals, are meant to and capable of dealing with frigid temperatures and heavy snow. We know you care about your landscape even when you can't see it, so let's dive into 5 practical ways you can protect your landscape from Northern Michigan winters!
1. Be Proactive in the Fall
Taking steps in the Fall months before the snow is really the most critical thing you can do to protect your entire landscape. Homeowners and commercial business owners alike sometimes have questions about what services are most important to complete, so we've written a few blogs, see the linked text above, that go into exactly what steps you should take. But here's a quick summary:
Clean up fallen leaves and branches
Cutback perennials
Remove annuals
Complete a final mowing and fertilization
Consider aeration
Put out plow stakes and mark hazards
Install Burlap
Winterize your sprinkler system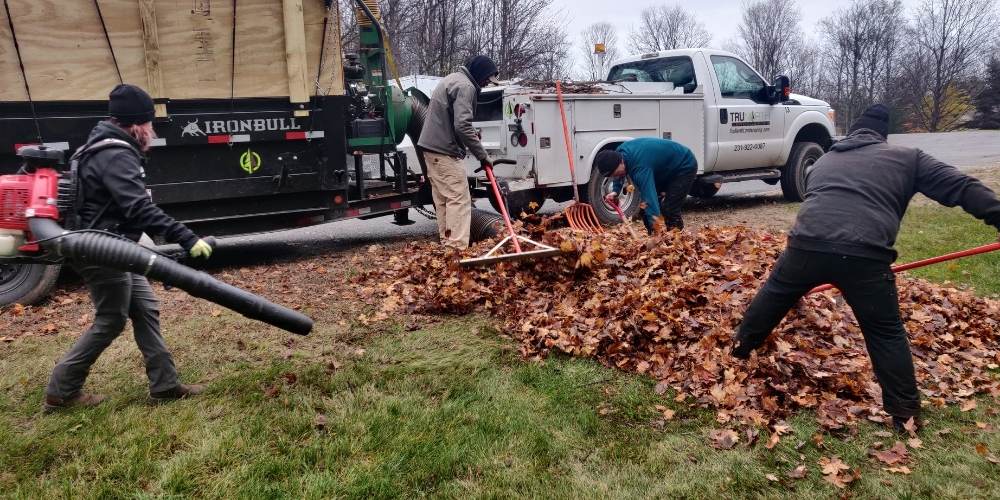 2. Minimize Salt Damage
Applying salt to the hard surfaces around your home or business is usually necessary for safety purposes, however, it can damage your plantings and custom hardscape installations like patios.
To protect plantings along roadways or driveways, burlap can help. If possible, we recommend avoiding salting near perennials if at all possible. Our commercial clients automatically have better protection against salt, as we no longer use traditional road salt. Road brine is not only more effective, but it also helps limit salt exposure to plantings.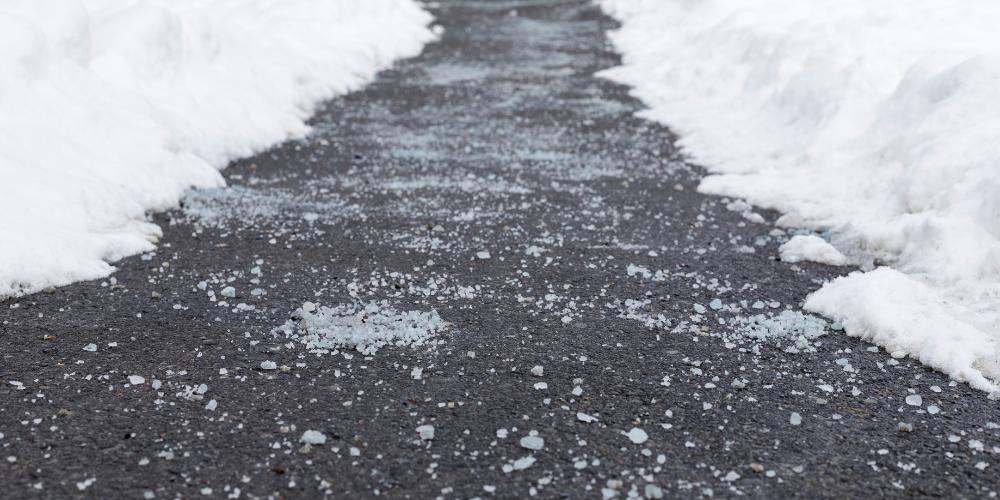 We strongly recommend not using any form of salt on pavers, as it can cause serious damage like flaking, bleaching, and corrosion. Some paver manufacturers void their warranty if you apply salt to their products. If you plan to use your hardscaped area in the winter months, we recommend installing heating below the pavers, so snow and ice are melted off naturally.
3. Deal with Heavy Snow
Snow damage, while less of a problem than salt damage, can result when heavy, wet snow is left to sit on shrubs or trees. If we have unusually heavy snow or you know that you have a tree that is struggling or a new bush you just installed, it can be a good idea to gently brush the heavy snow off. Doing this can prevent limbs from snapping and help new plants stay upright through their first winter.
4. Prune Broken Branches
For most healthy trees and shrubs, snowfall will not cause broken branches. However, if your tree is new or weak from disease or age, the weight of snow can sometimes cause breaks to occur. If this happens, you will want to prune the branch off, not just pull it off where it cracked. Think of the area where it broke like a wound, it needs a clean cut to protect it and help it heal. Using pruners or a saw, cut back the branch to either the trunk itself or the 'elbow' where it broke off from.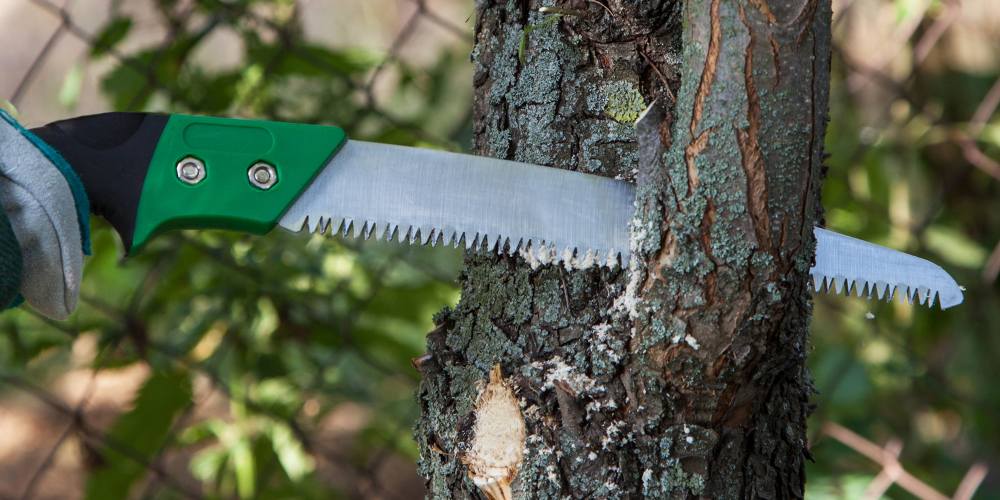 5. Consider Burlap
Burlap can be a great solution for plantings that are near roadways or in high-wind areas. It protects from salt damage as well as burn from the wind. Be sure to wrap the bushes tight enough that the burlap remains in place, but do not wrap so tight it causes damage to the plant.
Protecting Your Landscape from Northern Michigan Winters
Winter in Northern Michigan can cause some serious hazards for your landscape. Both plantings and hardscapes like paver patios can be at risk for damage, so taking careful consideration throughout the season is necessary.
We know that you want to protect your investment, and we also know that fall clean-ups in Northern Michigan are a whole lot of work. Our team of experts can come and advise you on how to best protect your landscape in the winter and check off all the items on the fall outdoor to-do list too.

Want tips and tricks for your lawn & landscaping?
Sign Up For Our Free Quarterly Newsletter
We take your personal information very seriously. We will not share any of the information you provide with any 3rd parties. Provided information will be used specifically to contact you in regards to your inquiry.