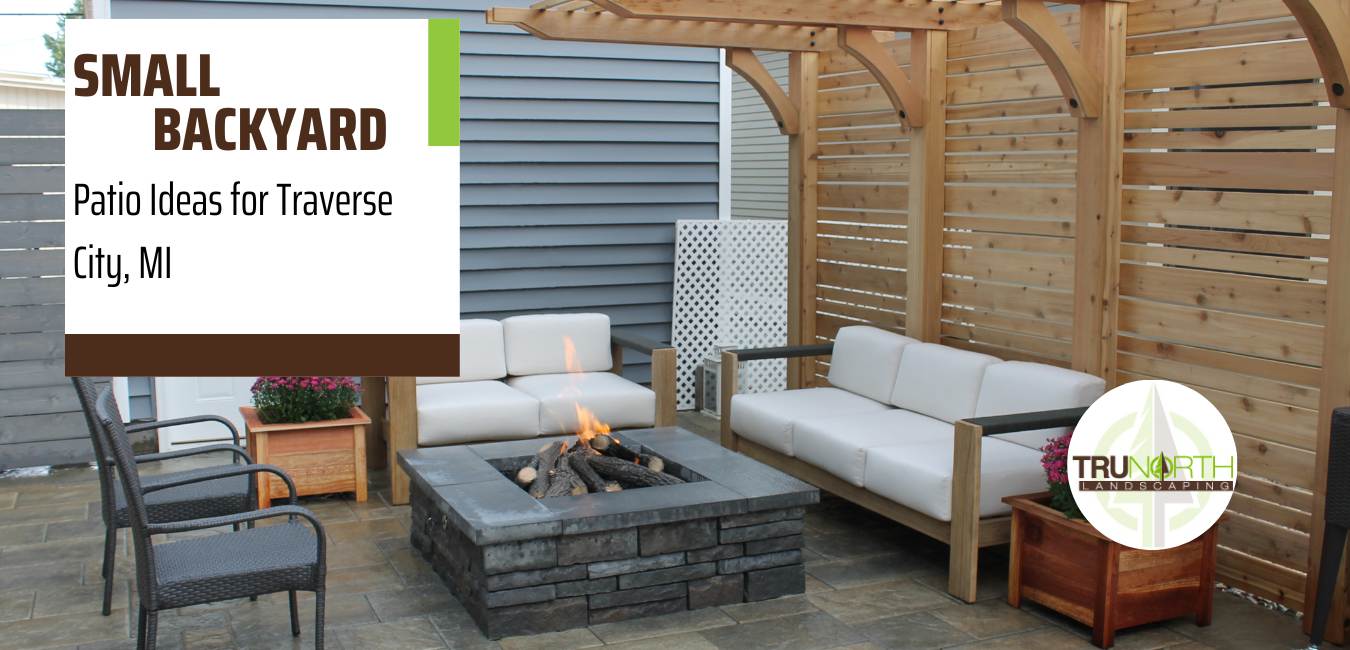 Are you struggling to figure out how to make your small backyard space usable?
It can be challenging to imagine an outdoor entertainment area when your space feels limited, but you don't want to miss out on enjoying the warm Northern Michigan months. Carefully considered landscape design can take any space, no matter its size, and turn it into a functional living space for you and your family.
Let's look at some patio ideas for a small backyard so that you can get your family back outside.
Patio Ideas for a Small Backyard
When you think of landscaping patios are likely the first thing to pop into your mind. If you are stuck with a tight backyard space, you may have ruled out installing a patio. However, a smaller outdoor space doesn't mean the fundamental backyard patio is not an option.
What is a Good Size for a Backyard patio?
The size of your patio really depends on how many people you are hoping to entertain in your outdoor space. We typically recommend figuring about 25 square foot per person you would like to accommodate.
Remember, if you plan to include a dining table and chairs, you need to include the room for a chair to be pushed back when a guests stands or space for a guest to walk around someone seated.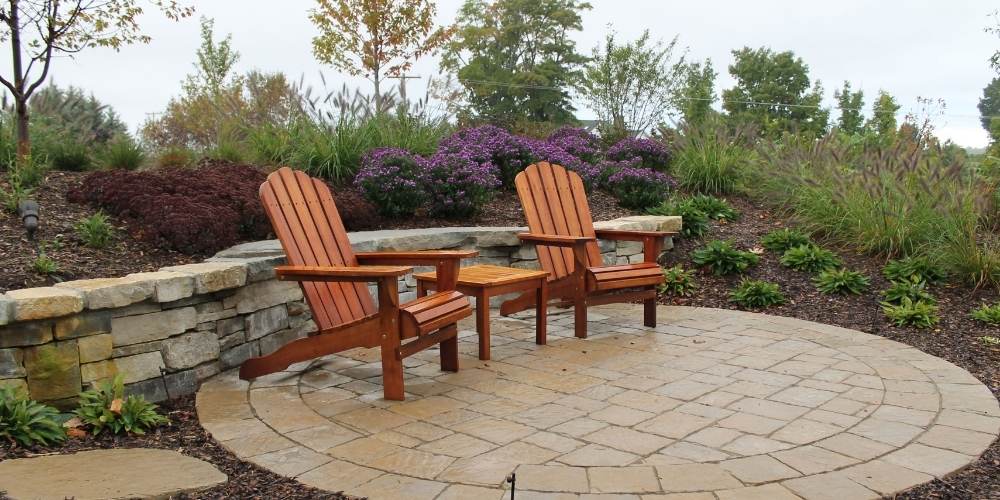 What Shape and Material Should I Choose for My Patio?
A small outdoor space doesn't mean your only option for a patio is a square or rectangle. The shape you select for your patio should be customized specifically for your space. A small circular or even irregular shape can work for a unique or tight space.
The material you select for your patio really doesn't change because of the size, however, the color you pick can make a difference. We recommend choosing a lighter color. Dark tones can create a cozy feeling, but lighter colors make your space feel larger.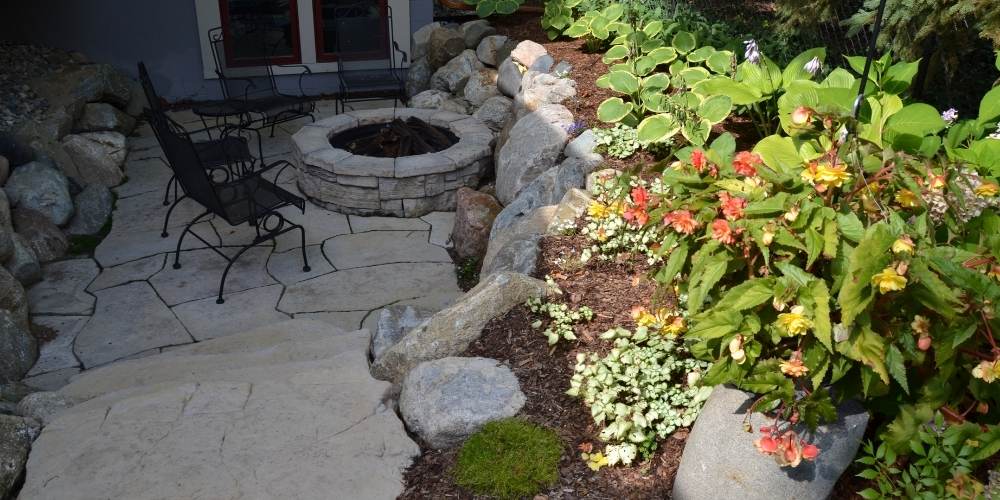 Small Outdoor Entertaining Areas
A backyard patio can be used for more than just a dining table and chairs.
Including features like a firepit can add to outdoor fun and make your space more usable. Even an extremely small space can accommodate a firepit. Selecting the right furniture to surround your fire pit is important as well when space is limited.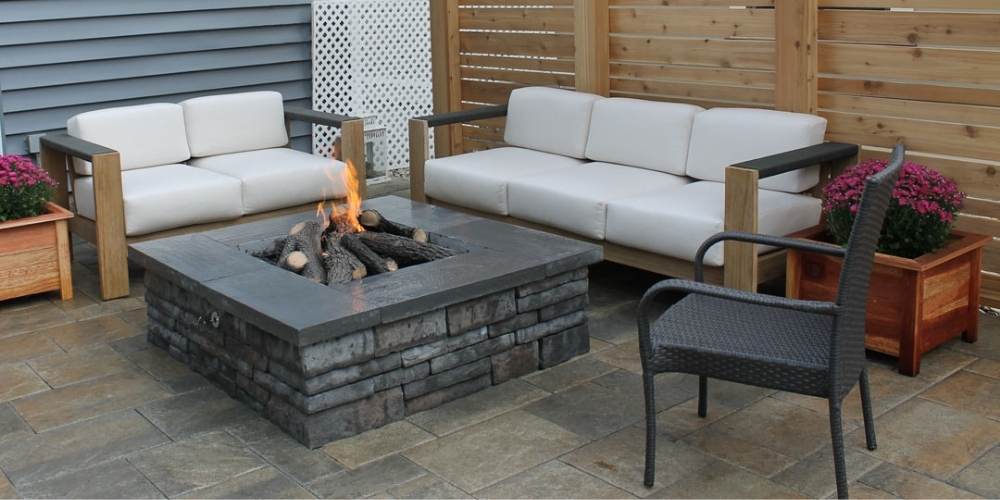 Even a small backyard patio should be broken into 'zones' while you are planning. If you want to use the space for more than just one thing, consider this in the design phase.
A small space can feel more cramped when it feels like the spaces are blending together. Adding a border in your patio, changing materials, or including a unique shape can help differentiate from the small café table area to the firepit area for example.
Other Landscaping Ideas for Small Spaces
Wondering what else you can include in your smaller backyard space other than a patio? You don't have to keep it so basic that your backyard has only a patio and some chairs. Thoughtfully including plantings and additional features can transform your small backyard. Check out these four additional tips:
Landscape in layers. If you have raised landscape beds along fences or edges of your yard, place the plants that are shorter in the front and the taller ones along the back against the fence. This will enhance privacy and help feel like your space is organized and defined.
Skip the grass. You can green your space up with beautiful tree and flower selections. This will give you more room for the features you may want.
Have a designer help you plan out the space. You cannot afford for a misplaced tree to monopolize half of your yard. A designer will know which plants give the most bang for your buck and your space!
Don't rule out other landscaping features. If a built-in outdoor kitchen is at the top of your list, consider adding a bar top with bar stools for seating. This cuts out the necessity for a large table and chairs.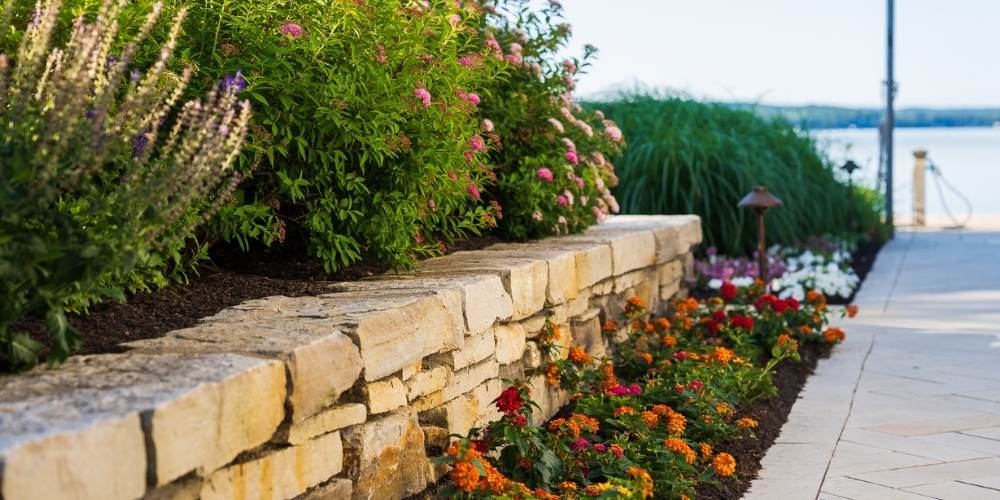 Selecting a Landscaper to Help You Bring Your Patio Ideas to Life
Regardless of how big or small your outdoor space is, it is important to take the necessary steps to install your patio correctly.
When installed by a professional, dirt is excavated, gravel is installed and compacted, a base layer is installed and compacted, and then your pavers are laid.If the proper base is not created before installing your patio, it can lead to a variety of patio problems and a project that just isn't built to last.
As you start the design process with us, our team can work within your budget to add the backyard patio features that are most important to you.
In the end, your small backyard landscaping should be customized to fit your needs and a space that feels like you.
Looking for help with landscaping your small backyard in the Leelanau or Grand Traverse County area? Fill out our consultation form, meet with our team of experts, choose a solution that works for you, and get ready to relax in your new outdoor living space.

Want tips and tricks for your lawn & landscaping?
Sign Up For Our Free Quarterly Newsletter
We take your personal information very seriously. We will not share any of the information you provide with any 3rd parties. Provided information will be used specifically to contact you in regards to your inquiry.