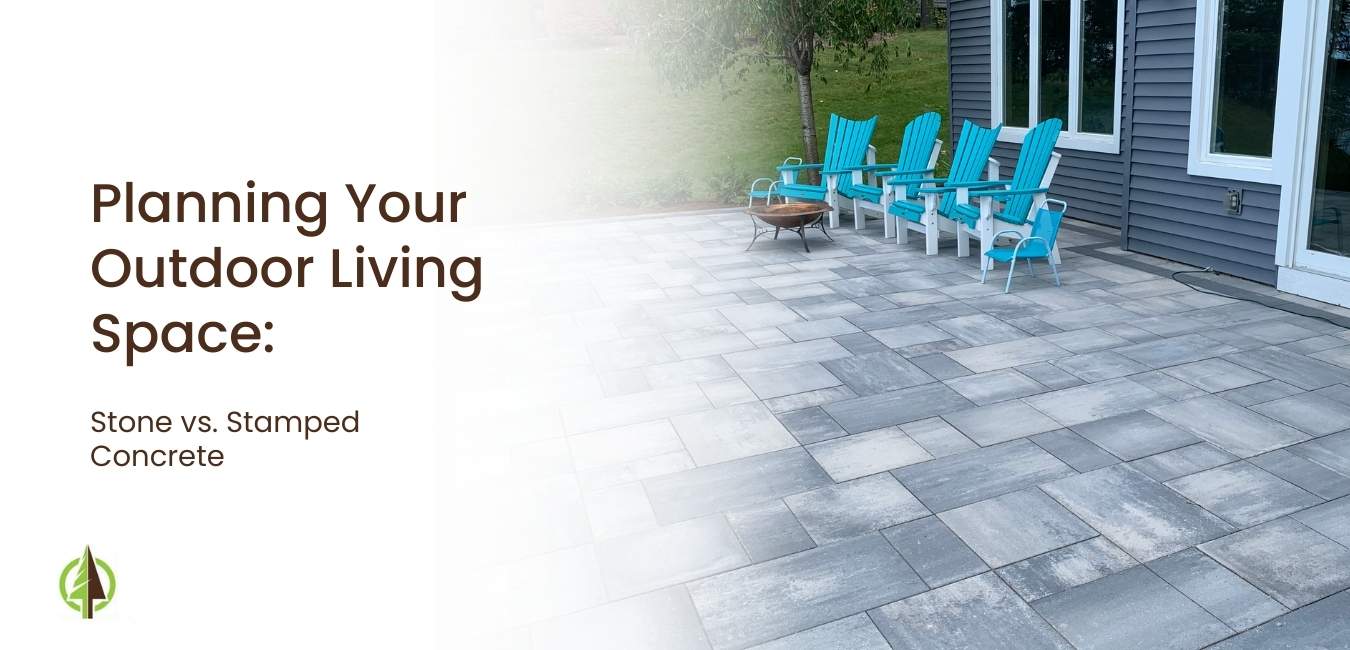 As literally the foundation for your outdoor space, the choice between stone pavers or concrete is a huge one. There are a variety of factors to consider when making your choice.
Cost
Pavers are more expensive than a poured concrete pad. If you choose to upgrade to stamped concrete, the price becomes much closer. While a concrete slab is certainly cheaper upfront, in the long run, you will end up putting money into repairs and replacements.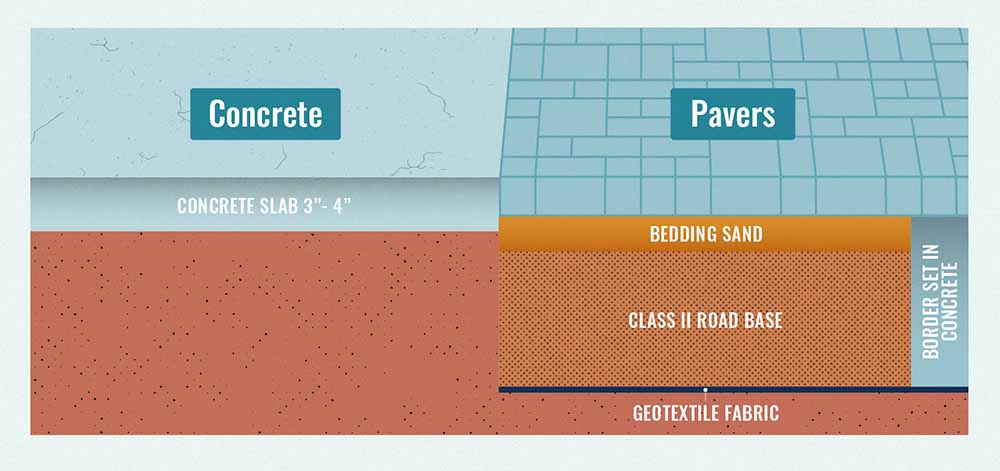 Installation and Maintenance
Paver installation is much more detailed and in depth. For a small patio, it can take crews up to a week to install. The maintenance for a patio is relatively simple. If any issues arise within a few months the people who installed should be able to come out and fix the issues. Repairing an issue with pavers is relatively easy when in comparison to concrete. Maintenance on stone pavers is extremely low. New products have sealer built into them and polymeric sand usually does not need to be refilled. Installation of concrete is much quicker, but the drying time ends up making the length of the installation process the same as pavers. Concrete slabs will crack and require those cracks to be repaired. While they indeed can be repaired, it often ends up looking like an eyesore in an otherwise beautiful yard. The freezing and thawing of Northern Michigan weather can really impact how much a slab will crack.
With over 30+ years of landscaping experience in Michigan, TruNorth has learned that concrete slabs or stamped concrete do not fair with our harsh weather. While it is a beautiful look, we try to avoid installing concrete for our customers. If you would like to get a quote on installing a patio, feel free to call, stop by, or email us!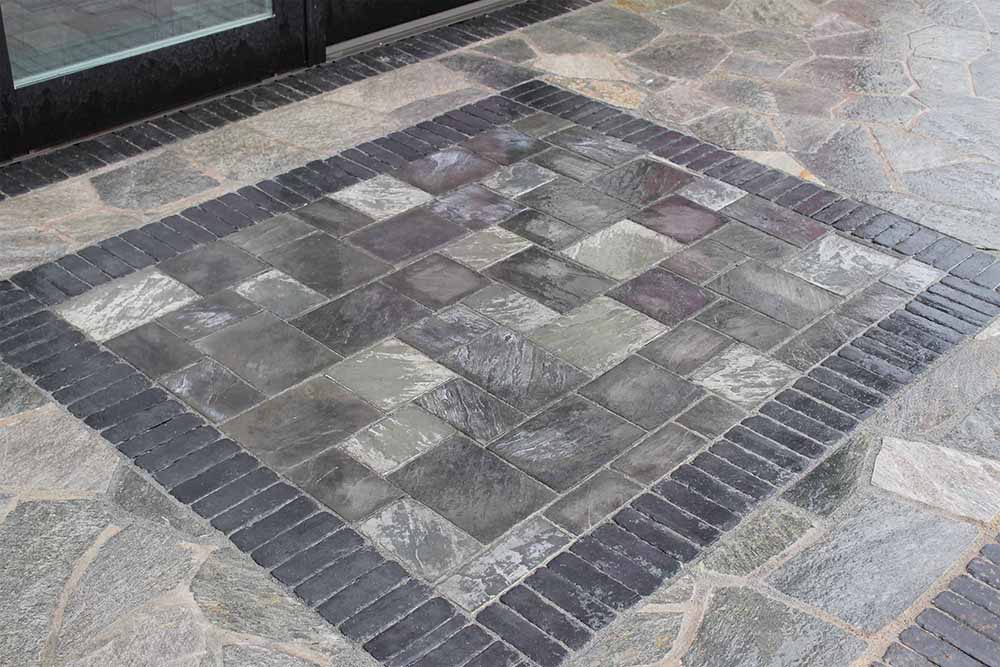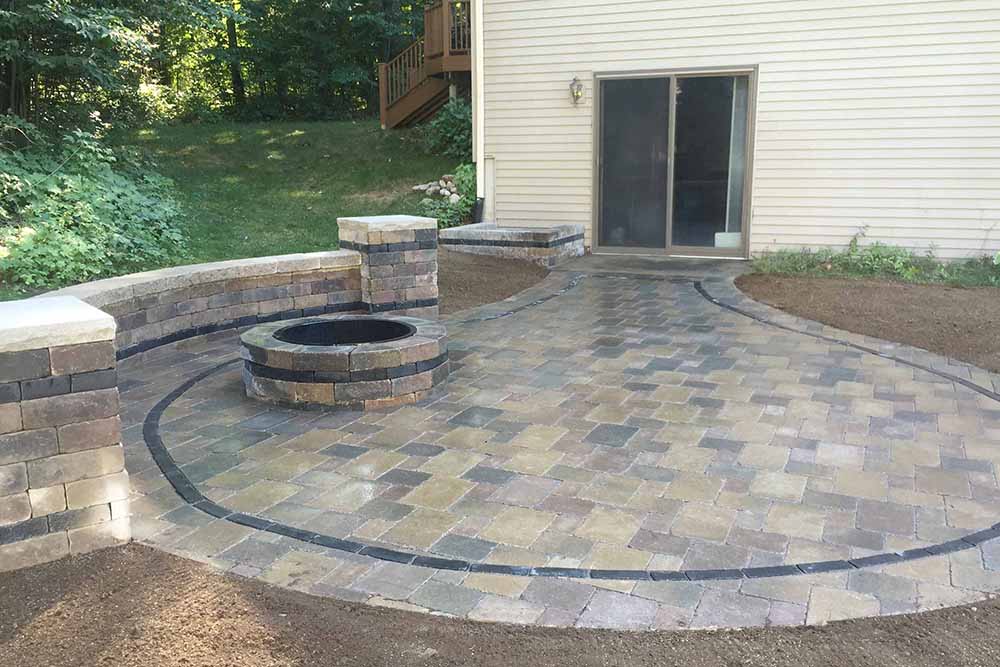 Want tips and tricks for your lawn & landscaping?
Sign Up For Our Free Quarterly Newsletter
We take your personal information very seriously. We will not share any of the information you provide with any 3rd parties. Provided information will be used specifically to contact you in regards to your inquiry.