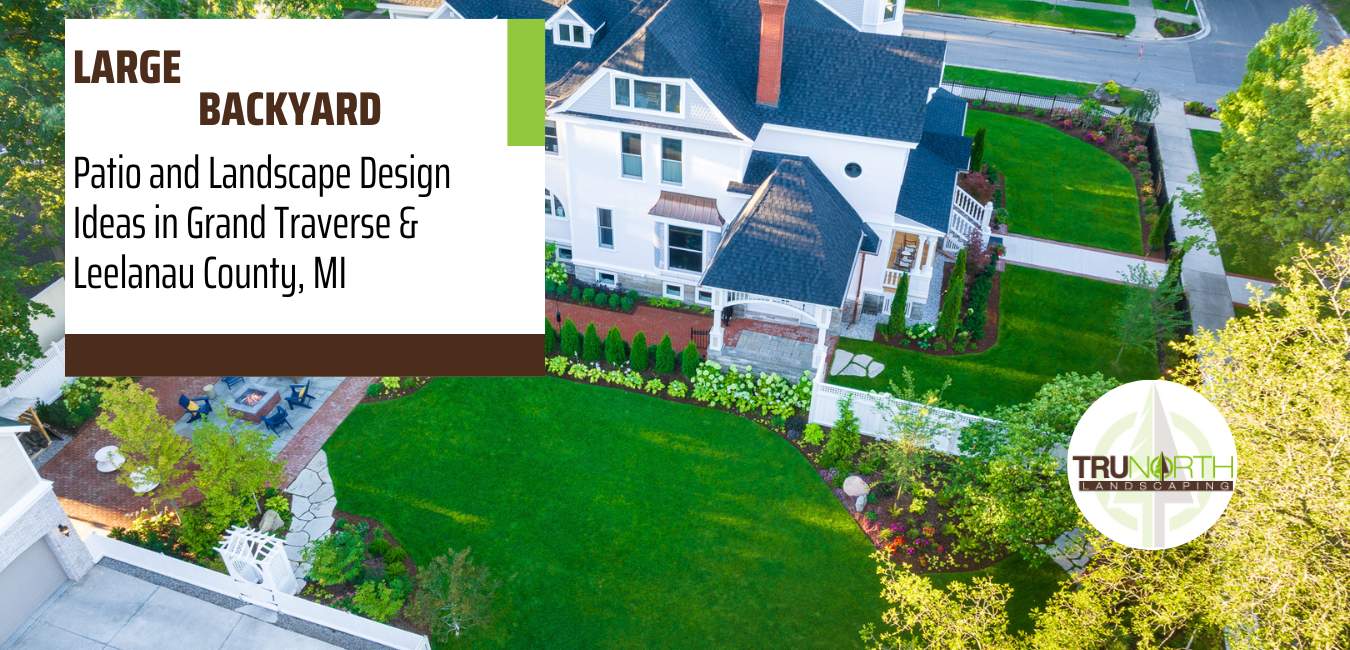 Designing the landscape in your backyard can be both an exciting and overwhelming process. If your outdoor backyard space is large, the possibilities of what to include are endless.
With thoughtful landscape design, creating your perfect backyard space is possible no matter the size of your outdoor area. Including elements that match your lifestyle and carefully planned intimate spaces that make your huge space feel cozy are just a few ways, landscape design can solve your space problem.
Let's look at how you can transform your large backyard area into a multi-purpose space that complements your design style and lifestyle.
Tip #1: Create Defined Zones
Start by deciding what elements are important to you in a backyard space and what you plan to do in your backyard space.
Is entertaining large groups of people your specialty? Make sure your designer includes a large patio area that can accommodate for many guests.
Do you love to do yoga outside in the warm summer mornings? Consider adding a small patio area surrounded by your favorite plantings where you can roll out your yoga mat each morning.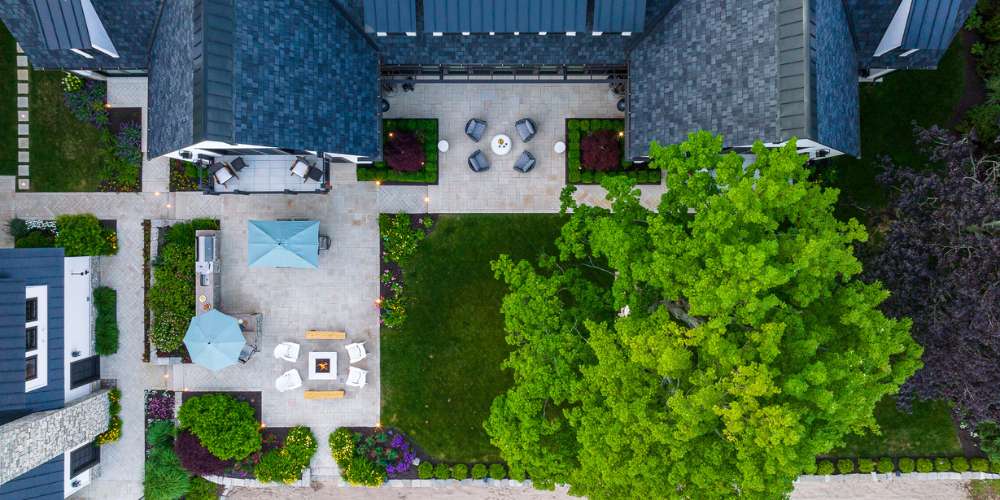 Discuss with your landscape designer what specific purposes you want your space to serve and then create clearly defined zones. Avoid installing one big patio that will be your spot for everything, as it can leave the rest of your space looking neglected.
Creating a separate area for dining and lounging for example add structure to your space and make it more user-friendly for your family and guests.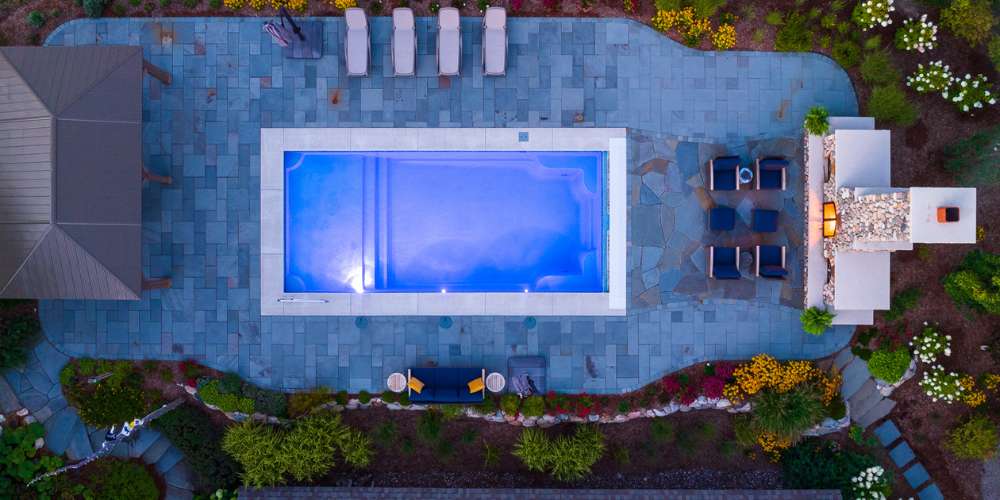 Here are some of our favorite 'zones' to create
Dining zone: This area could include a patio that has room for a table and chairs as well as an outdoor kitchen. Your outdoor kitchen can be extensive as you would like. We install both simple grill and counter top kitchens to elaborate outdoor kitchens including features like pizza ovens, wine coolers, and dishwashers.
Relaxation zone: This area could include a smaller patio with really comfortable outdoor furniture. Small tables can be included to hold drinks and snacks.
Play zone: If you have children or frequently host families that do, incorporating a grass area into your space is a great idea. It gives kids a separate space to play while you can watch and relax from another zone.
Entertainment zone: This area could include a fire element like a fireplace with a pergola or pavilion and even an outdoor television. Firepits placed on patios with lots of room for seating around them are another great entertainment option.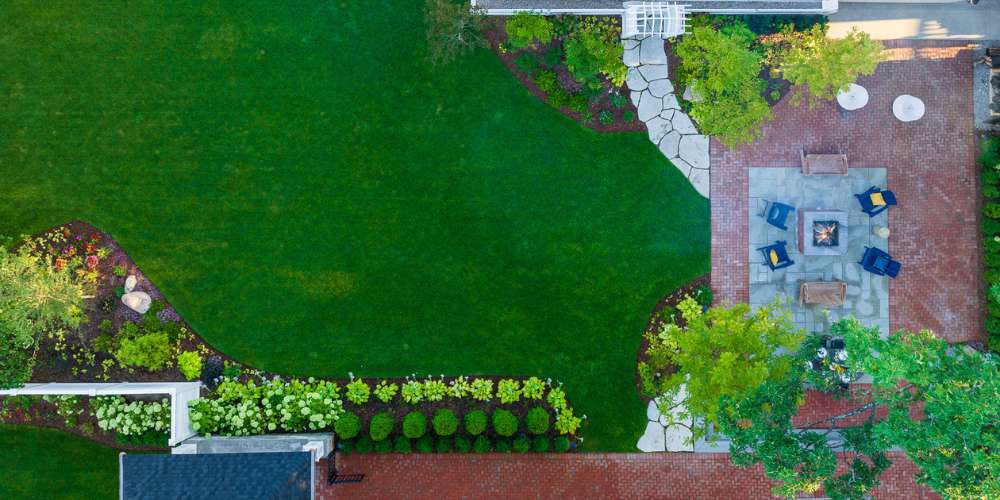 Tip #2: Use Creative Landscape Design to Signal the Transition from One Zone to Another
It can be challenging to create a cohesive landscape design for a large backyard. Breaking down your large outdoor space into smaller, intimate areas can make it feel cozier. Try using landscape elements like planters, trellises, and large container garden plantings that work as natural dividers.
If you plan to create multiple hardscape areas, selecting products that work together can be challenging. Utilizing different hardscape patterns of the same material or product can be a great solution to create both visual interest and signal that you are transitioning to a new landscape zone.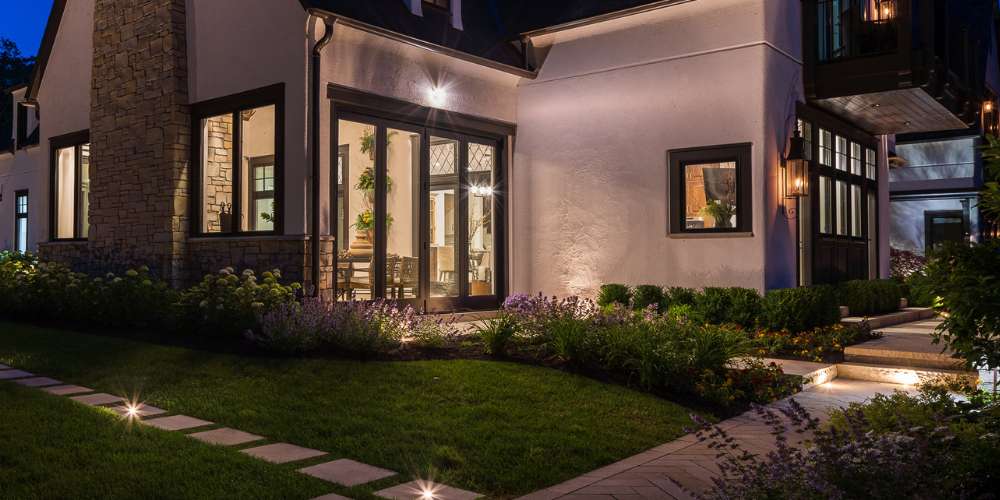 Tip #3: Add Accent Lighting for Ambiance
The addition of landscape lighting can transform any outdoor space. Lighting helps you to safely navigate your property in the evening hours, and it also serves as a way to highlight special areas in your space.
Landscape lighting provides function and beauty to your backyard. It adds warmth and an inviting atmosphere to an otherwise potentially unusable space after the sun goes down.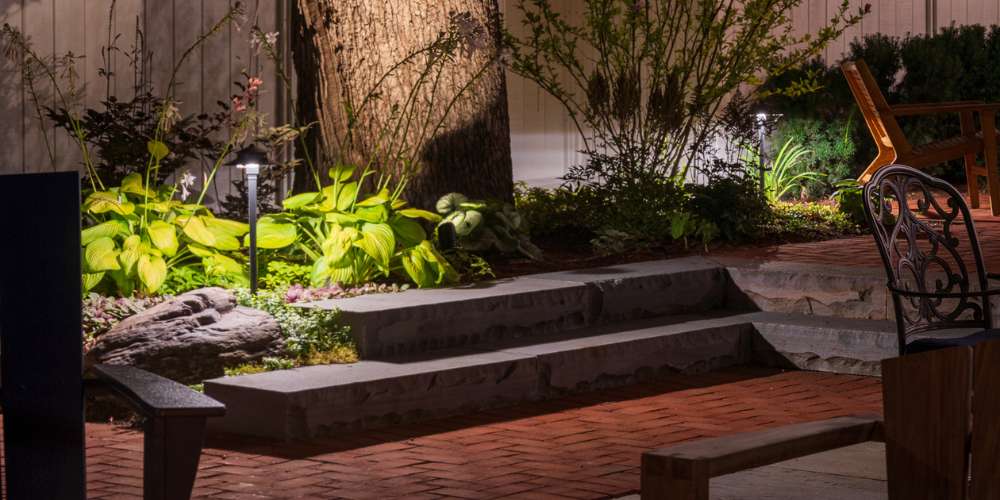 Tip #4: Include Natural Elements
Any outdoor space must have natural elements in order to feel complete. When you visualize an outdoor space, many times you may think only about the hardscape elements like the patio or firepit. However, adding natural elements like plantings or even a water feature can create visual interest and a relaxing feel to your backyard.
Not sure which plants to include? Talk with your landscape designer about colors you like or any specific plants that are your favorite. They can assist you with selecting the right plant for the right place, so it will thrive for years to come. Be sure to include plantings that offer a variety of different bloom times and textures to add depth to your landscape.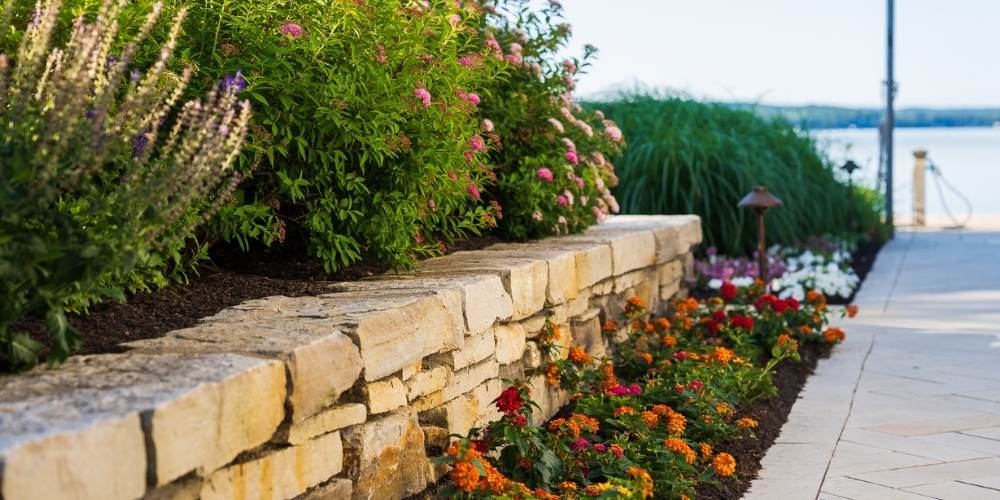 Planning Your Large Backyard Landscape
Designing your outdoor space can feel like a daunting task, but with the right approach and guidance of professionals, it can become an exciting journey of self-expression. If tackling your entire outdoor space at once seems like too big of job, start with creating a design you love and installing landscape zone by zone. Start small and focus on what pieces of the landscape resonate with you the most.
A well-designed and installed landscape in a large outdoor space has the potential to be an extension of your home.
Ready to start designing your dream backyard? Fill out our consultation form, meet with our team of experts, choose a solution that works for you, and get ready to relax in your new outdoor living space.

Want tips and tricks for your lawn & landscaping?
Sign Up For Our Free Quarterly Newsletter
We take your personal information very seriously. We will not share any of the information you provide with any 3rd parties. Provided information will be used specifically to contact you in regards to your inquiry.