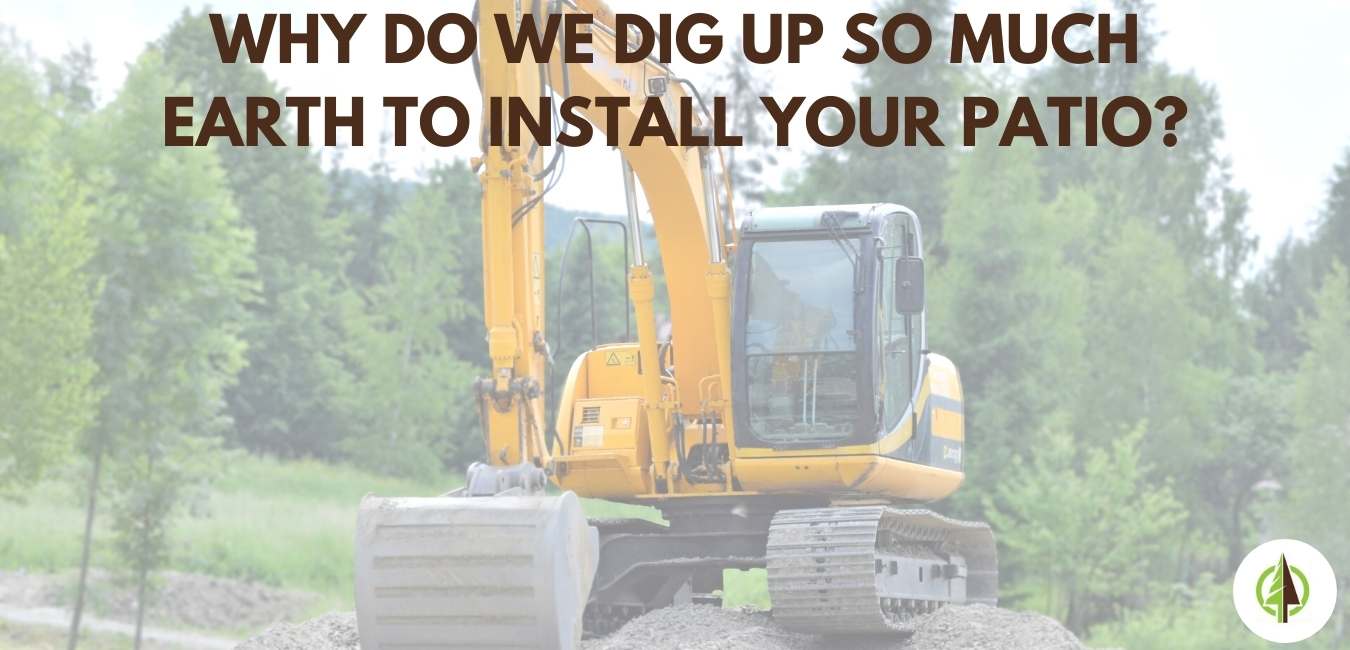 In order to professionally install a patio, the earth has to be moved. Using the proper equipment and materials to install your perfect outdoor patio is essential, and without them, your project is likely to be a disaster. Though home improvement stores make it seem possible to install a paver patio on your own, most times it is not a great idea. Few homeowners have a compactor on hand, know how to adjust for a grade, and know how deep to dig. 
The Infographic to the right explains why we move so much earth and the depth of your patio as a whole. Each of these depths is achieved through very specific processes so that your patio is built with a strong base. With trained and educated paver installers on staff, you can trust that we will carefully and skillfully build your patio to last.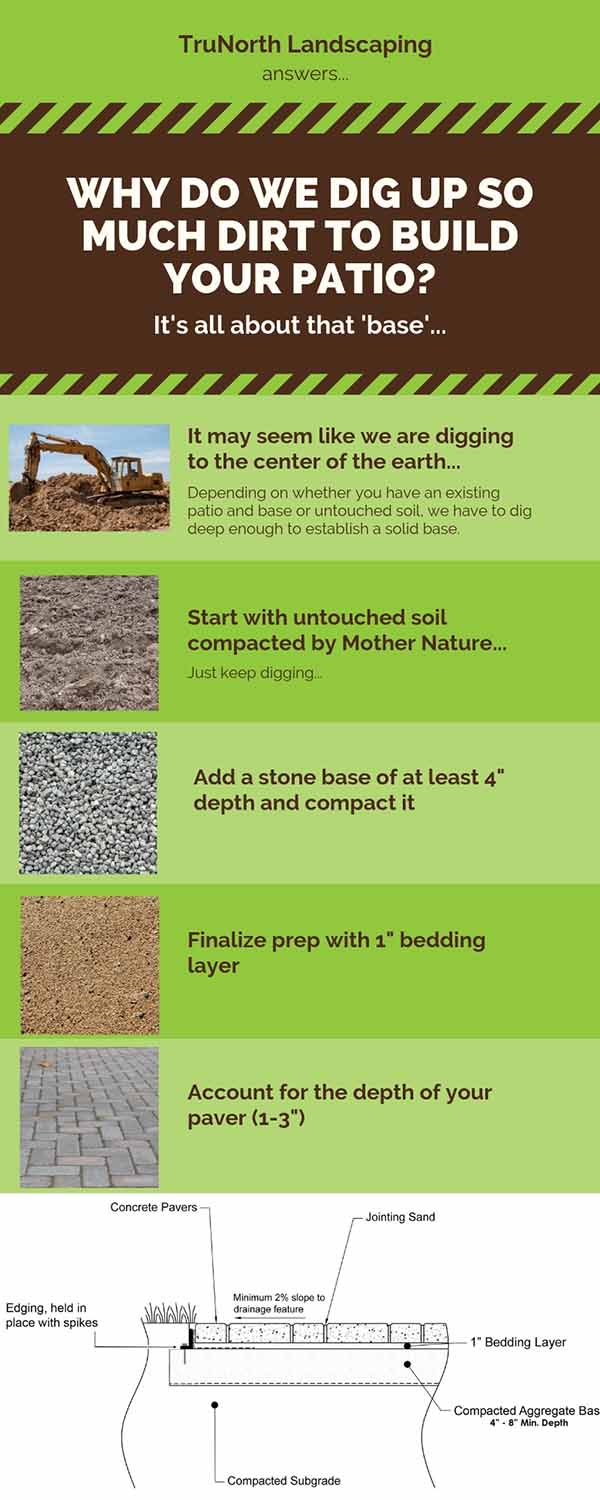 Want tips and tricks for your lawn & landscaping?
Sign Up For Our Free Quarterly Newsletter
We take your personal information very seriously. We will not share any of the information you provide with any 3rd parties. Provided information will be used specifically to contact you in regards to your inquiry.