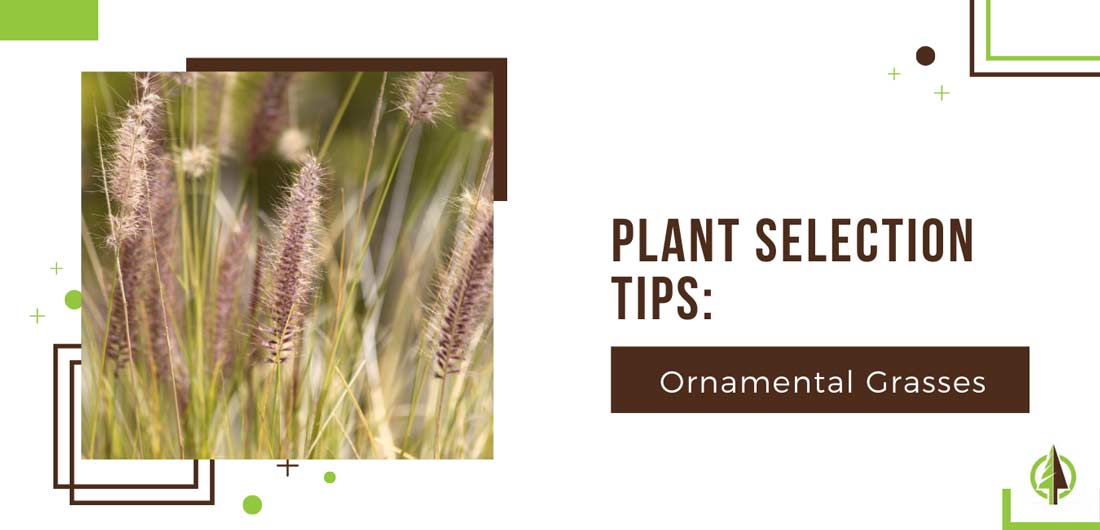 Are you looking for a plant to provide some height or texture to your landscape? Ornamental grasses provide texture, eye-catching variety, and beauty to your landscape all year long. Overall, ornamental grasses are quite easy to grow and maintain, and there are several varieties that do very well in Northern Michigan. A huge added bonus for our climate is that they add a great deal of winter interest, as they do not have to be cut to the ground at fall time. Because of their hardiness in the fall and winter, they have become increasingly popular!
An Overview of Ornamental Grasses
Grasses, sedges, rushes, and bamboos are diverse species of plants becoming increasingly popular in the landscape. They are attractive, adaptable plants ranging in size from a few inches to over twelve feet. This group is equally diverse in habitat, varying from low ground cover selections to upright masses with long arching foliage. Some are clump-forming and others are colonizing spreaders. They can be used as accents with multi-seasonal appeal, as supportive companion plants in mixed borders, or in naturalizing expansive areas. Their dense crowns and fibrous roots function in soil stabilization, erosion control, and filtering sediments from stormwater. This group of plants is versatile, attractive in multiple seasons, and is a beneficial contributor to environmental quality.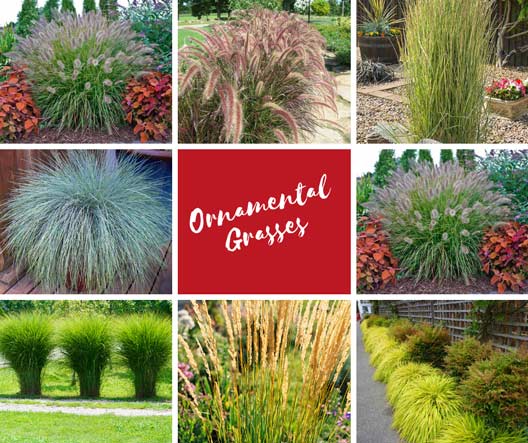 Caring for your Ornamental Grasses
Ornamental grasses are one of the easiest perennials to care for. The most important thing when caring for your ornamental grasses is dividing grasses when they get too large and knowing when to trim them back. Warm-season grasses need to be cut back in fall or mid to late spring. Cool-season grasses should be cut back in very early spring. An expert would be able to help you determine what type you have and when/how to cut back or split them!
Check out some photos of grasses we recommend for Northern Michigan!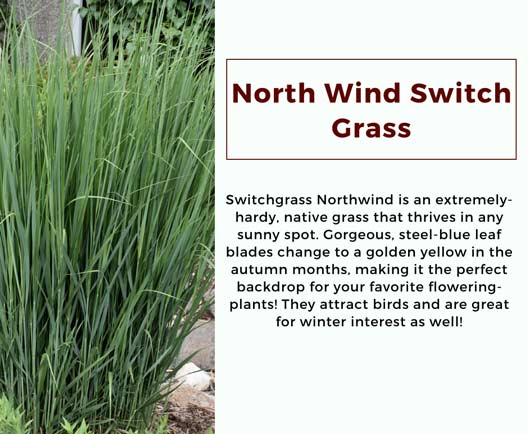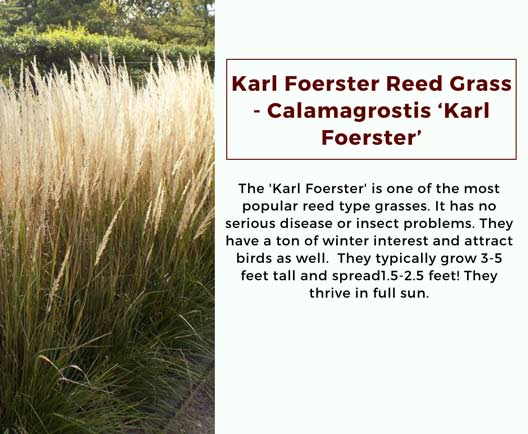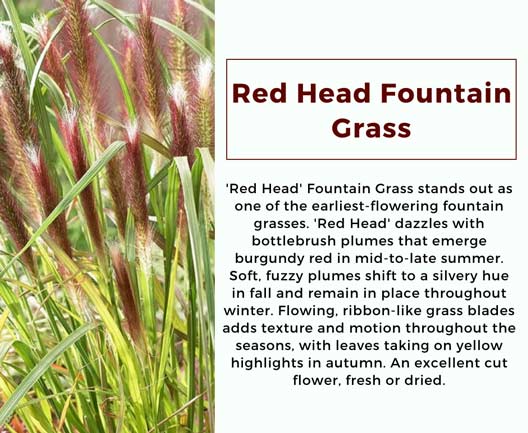 Selecting the Right Ornamental Grasses for Your Property
Ornamental grasses can make an excellent addition to nearly every landscape in Northern Michigan. Many of these grasses are native to the area, which means they are not only beautiful, but they are good for our surrounding environment and will thrive. To learn more about native plantings, check out this blog.
We love that ornamental grasses can provide privacy or hide an unsightly element of your property. We recommend ordering your ornamental grasses through a garden center as opposed to a local hardware store like Home Depot. Be sure to follow planting instructions and research how deep the grass should be planted and how far apart from other plantings. Not interested in planting these grasses yourself? We'd love to help!
Ready to get started on your landscaping project using native plantings in Grand Traverse or Leelanau County, MI? If so, meet with our team of experts, choose a solution to improve your property, and get ready to sit back, relax, and enjoy your beautiful outdoor space.
Curious about other types of plantings? Check out these blogs featured in our Planting Series!

Want tips and tricks for your lawn & landscaping?
Sign Up For Our Free Quarterly Newsletter
We take your personal information very seriously. We will not share any of the information you provide with any 3rd parties. Provided information will be used specifically to contact you in regards to your inquiry.