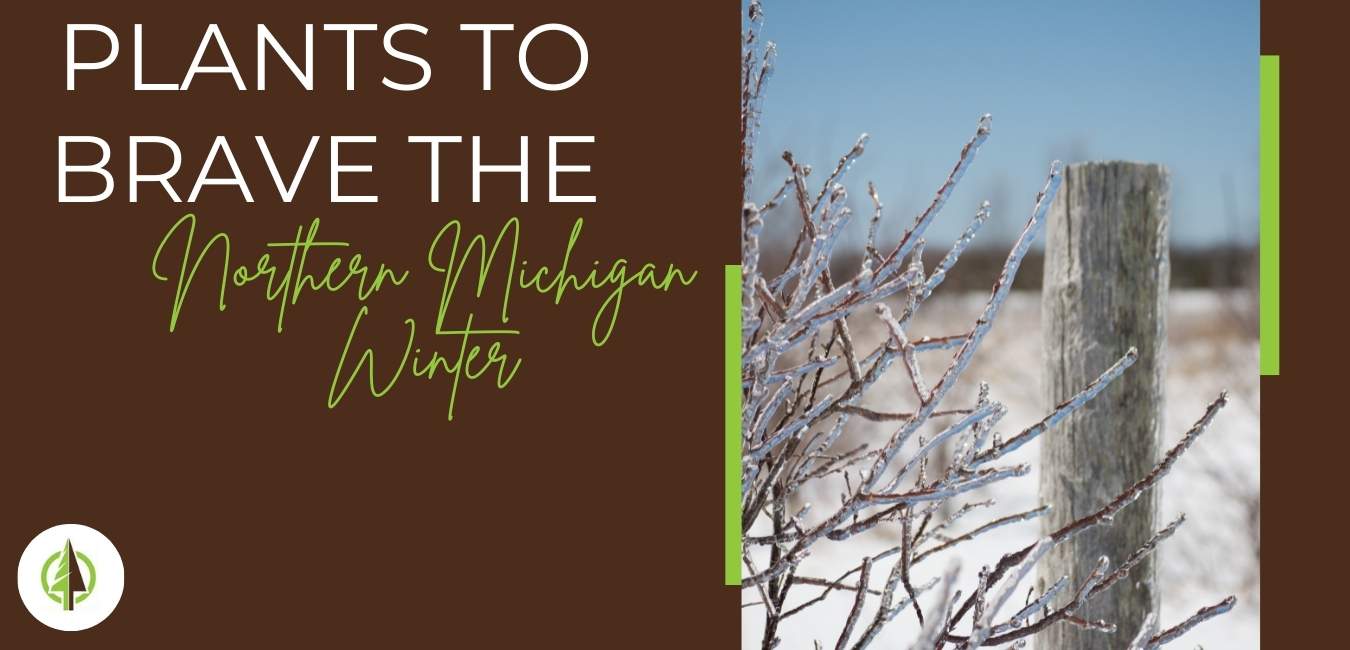 When planting your gardens and planning your landscape in the spring and summer, it is important to consider the phenomenon that is the Northern Michigan winter season. Since we tend to have snow ranging from September to May at times, it is important to remember to include elements in your landscape that can peak through the snow and look beautiful in the winter. Seeing a bit of green or red can really brighten up the dreary winter season. Try adding a beautiful winter container arrangement too!
Even though there are some species of flowers that can bloom in the winter, they do not do so here. The snow blanket is usually too dense for them to be able to poke through! Here are our recommendations of what to include in your landscape for winter enjoyment:
Winter Interest Plants
Grasses
Red Twig Dogwood
Viburnum (some keep their berries)
Crocus (first flower to bloom in the spring-we usually still have snow when this happens!)
Trees with interesting bark
Evergreens
Winterberry or Holly
If you would like any help designing your landscape this spring, call today and get on our schedule!
Curious about other types of plantings? Check out these blogs featured in our Planting Series!

Want tips and tricks for your lawn & landscaping?
Sign Up For Our Free Quarterly Newsletter
We take your personal information very seriously. We will not share any of the information you provide with any 3rd parties. Provided information will be used specifically to contact you in regards to your inquiry.