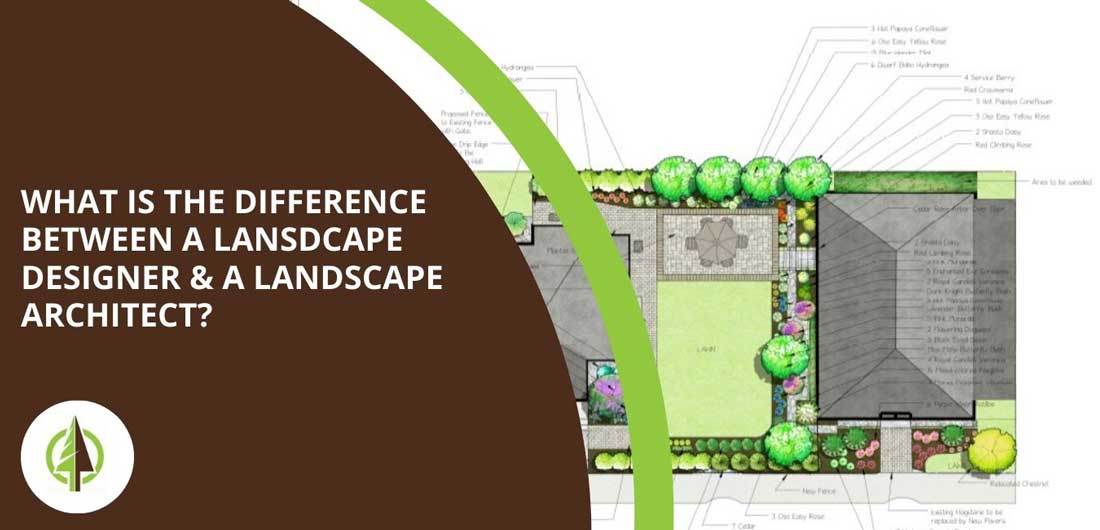 You have decided to take the plunge and find a landscaping company to design and install your dream landscape project.
In order to bring your dream to life, you need a great design for the installation team to work from, but how do you find a great designer?
It's first important to note that when you begin the search for a landscaping company to install your dream landscape, you may come across some companies that have design teams on staff.
Overall, it is best to select a company with in-house design services as they will work directly with the install team. To learn more about why to select a company with an in-house design team, visit our design page here.
A company that has 'in-house design' services may have a landscape designer, a landscape architect, or both on staff. But which is the right fit for your project? What is even the difference between the two?
Let's dive in and discuss how to get your project started off on the best foot possible.
What is a landscape designer?
Landscape designers typically design small to medium size landscape projects. Many designers have an artistic gift that lends itself well to visualizing a beautiful outdoor space.
Education
Landscape designers have varying levels of education. Some attended a 2- or 4-year program related to landscaping or sometimes even design in particular. Courses may have offered hands-on components. These programs are offered at both community colleges and universities. In the state of Michigan, many designers that attend Michigan State University leave the program with a CGIP, Certified Green Industry Professional, distinction, which is very difficult to obtain.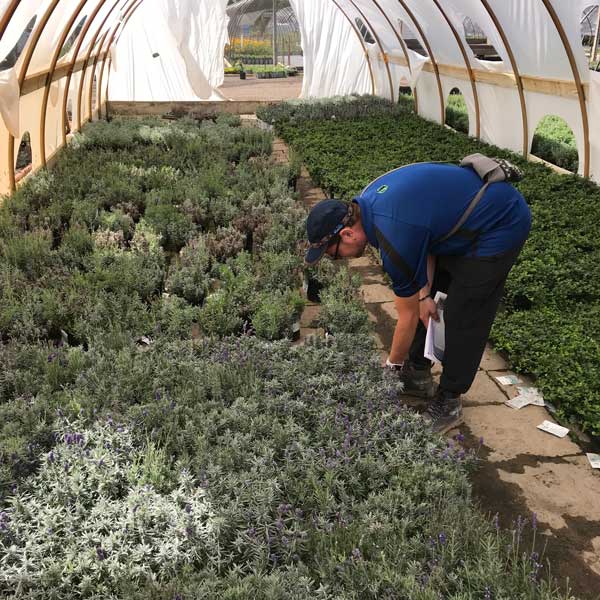 Many designers do not have any 'formal' education. These designers typically have worked in the field installing landscapes before becoming a designer. They have a different type of education, one that sometimes lends itself even better to becoming a great landscape designer.
There is no certification required to be a landscape designer, though many have certificates like the CGIP or other certifications. Experience makes the best landscape designers!
Areas of Expertise
Whether college or hands-on-educated, landscape designers are typically great with plant varieties and types. They tend to specialize in spaces that do not encompass your entire outdoor area.
Need help deciding where to put plants? Need plants that complement each other and will provide year-long interest? Ask a landscape designer.
What is a landscape architect?
Landscape architects are educated professionals who take on large projects. These projects often require permitting or have special issues to tackle like being on protected lands or having major drainage or grading issues.
Education
Landscape architects must have a degree from an accredited program, a certain number of years of experience training in the field, pass a test, and have 5 references to support their work in order to be considered licensed. They are required to do continuing education and renew their license every 2 years.
We recommend confirming your landscape architect is truly licensed and registered. An unlicensed architect has likely not gone through the rigorous training, testing, and continuing education to effectively do their job.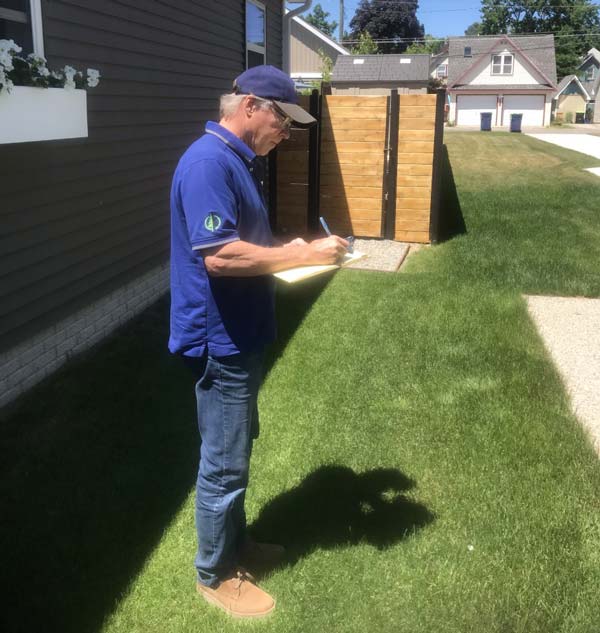 Areas of Expertise
Landscape architects generally specialize in looking at the 'big' picture of your project. They have engineering knowledge as well as knowledge about the Green Industry in general.
Jobs that require permitting, a change in physical structures, grading or drainage plans, or are just complex projects are designs that landscape architects should be involved in.
Which is right for my project?
If you are looking to install a smaller scale project such as a small patio on an already flat surface or a landscape bed with a variety of plantings, a landscape designer would be a perfect fit for your job.
If you plan to install a retaining wall, stairs or steps, or any other complex landscape feature, we recommend consulting with a landscape architect. Using a landscape architect can help ensure that your project will stand the test of time.
Selecting a Landscape Designer and/or Architect
For any larger project, we ideally suggest the company you hire has both a landscape designer and architect on staff. The two working together really creates the best design– one that is both structurally sound and beautiful.
At TruNorth Landscaping, we have a full design team in place. Our landscape architect is registered and licensed in the State of Michigan. He works hand-in-hand with our designer and our Project Manager to create and install stunning designs.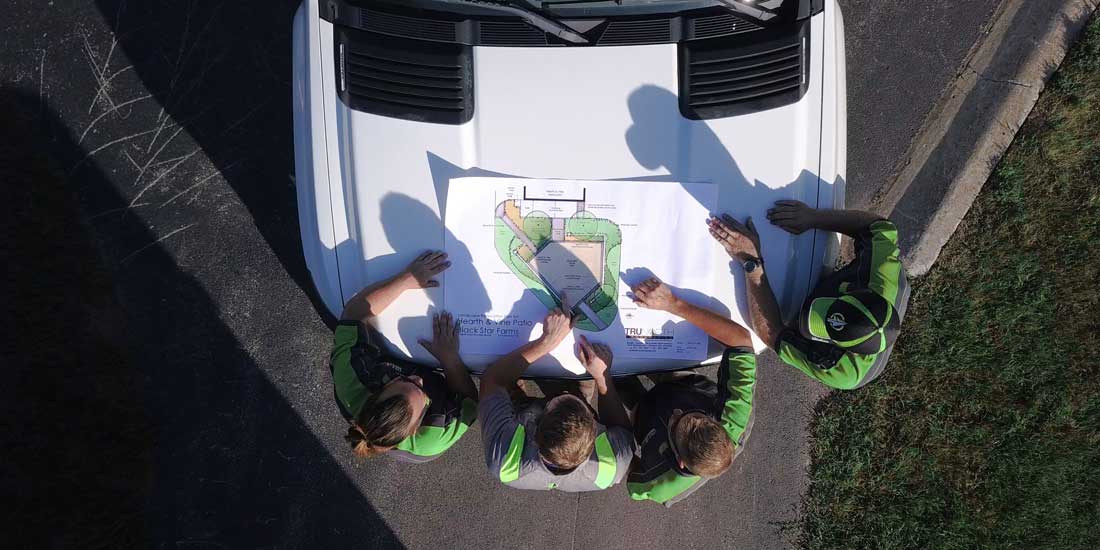 Our entire design team frequently visits project installation sites to go over plans with our team, place plants, and even help install the projects. They are truly involved in the process from the very first time you reach out until the project is completed! At the end of your installation, our project manager closes out the project with you and provides you with an exit package full of information about how to care for your new landscape.
Ready to get started on your project? Contact us today! We are ready to navigate your outdoor space so you can spend time doing what matters most!

Want tips and tricks for your lawn & landscaping?
Sign Up For Our Free Quarterly Newsletter
We take your personal information very seriously. We will not share any of the information you provide with any 3rd parties. Provided information will be used specifically to contact you in regards to your inquiry.