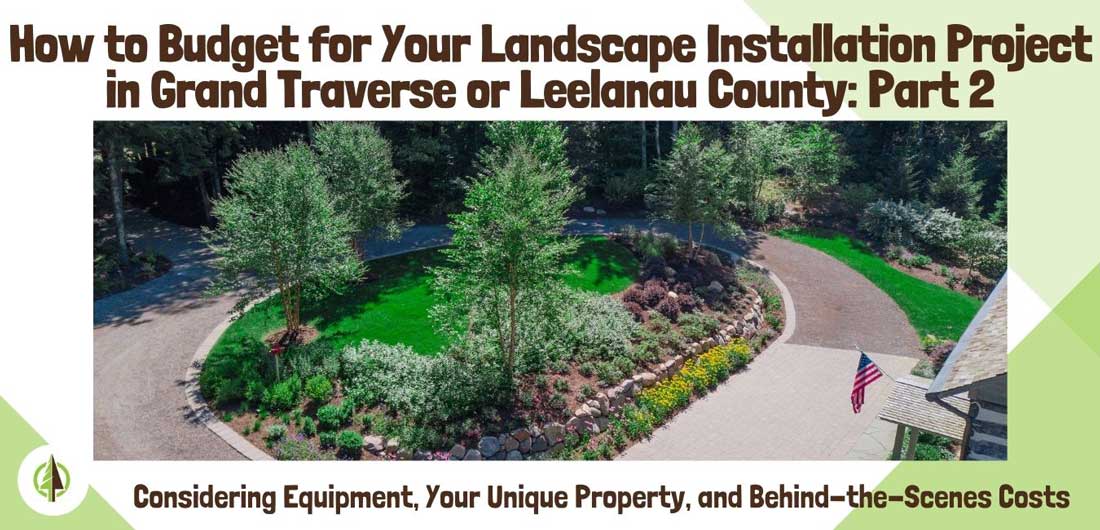 Budgeting. It's everyone's favorite topic, right?
We know spending the time to sit down a create a budget for any investment can be a real drag. However, budgeting for a future landscape installation project doesn't have to be painful. Dreaming up what your backyard outdoor entertaining space will look like or how to make your space usable for your family can actually be really fun.
There is a lot to consider when budgeting for a landscaping installation project, like all the labor and materials required, which we discussed in this previous blog. But what actually goes into the price that you were quoted? Why do different landscaping companies' quotes look vastly different?
Let's dive into three more important aspects to consider when budgeting for a landscaping project: equipment, your unique property, and the behind-the-scenes- costs.
Equipment Considerations
One of the topics many forget to consider in budgeting is the equipment. Depending on the landscaping company you select, the equipment can be costly. Some landscaping companies do not own their equipment, they rent it. These rental fees are obviously much higher than owning equipment. This cost is usually passed on partially to the client. It is always a good idea to ask the company you are considering if they own the equipment to complete your job because it may not only mean additional fees, it could potentially delay your project start date. If a front loader is needed for example, and the local rental company has rented it to someone else for a month your project start date gets pushed back accordingly.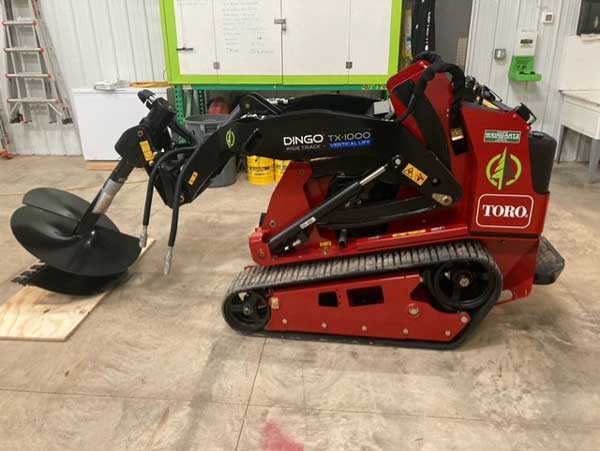 Whether the equipment is owned by the company you select or rented, equipment use fees will be included in your quote. These fees typically cover transporting the equipment to your site and gas for the machine while it is there. While it is difficult to guess which equipment your job might require and how much that equipment may cost, as a consumer it is important to remember that part of the final price for your project will include equipment use.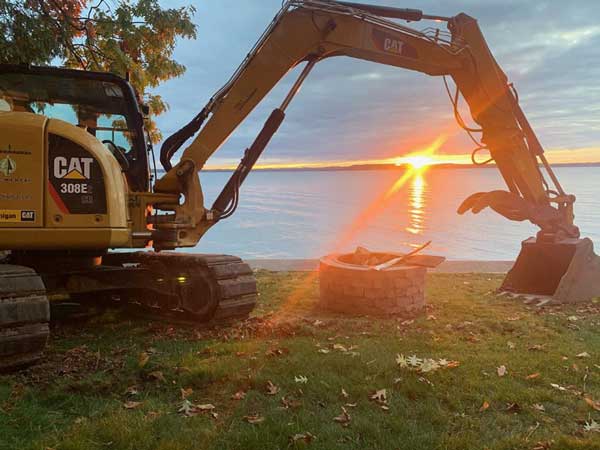 Catering to Your Unique Property
Considering what type of project you plan to install as well as where on your property the project will be located is one of the most important parts of your budgeting process. First, if you are located on or near a body of water or your project is medium-large sized you will need permitting, which you can learn more about here. The cost for permitting can range from a small fee to a really large one if you live on protected land.
Next, think about where on your property you plan to install the project.
Is it going to be difficult to get to?
Will machinery be able to drive back to the location or will a crew manually have to move materials to the installation spot?
Will additional materials be required to secure slopes?
Are there drainage issues that need to be remedied?
Does the area have erosion issues?
Do you have an existing irrigation system?
Does demolition of your current landscaping need to occur?
These aspects can create some additional costs in both project installation and restoration. Drainage and erosion issues can be costly to address as they may require equipment, special materials, and a significant amount of labor. Mentioning any of the above issues to the landscape designer right away can help save costs down the road, as they can plan for the items that are difficult on your property so that your landscape can stand the test of time after installation.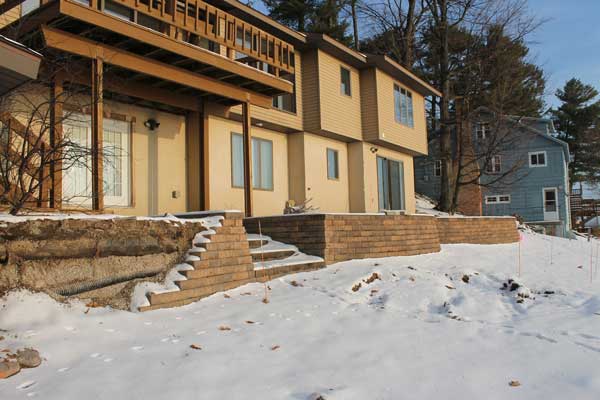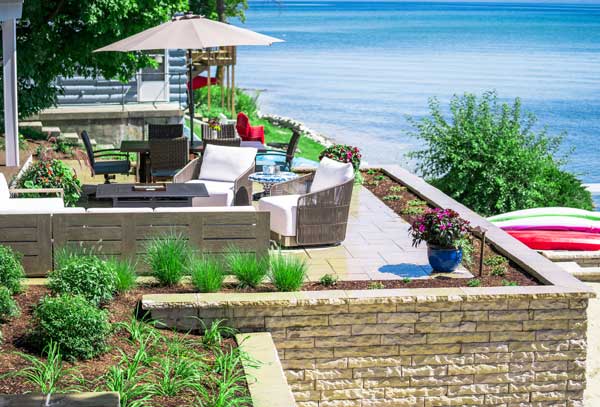 Be sure to ask the landscape contractor you select if they are figuring in a cost to restore your property after landscape installation occurs. Many times, grass, at the very least, is disturbed during a large landscape installation, and restoration fees to have your entire property looking great after installation should be included. Each of these aspects are unique to your property and items that can impact your final budget for the project.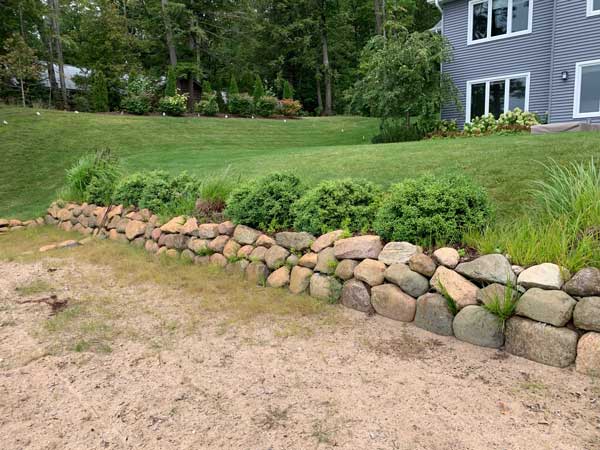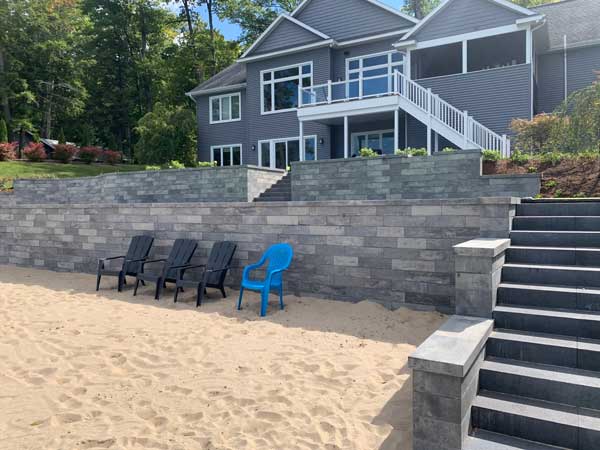 Behind-the-Scenes Costs
Comparing landscape installation estimates from several different companies can get really tricky. Don't hesitate to ask your landscape designer or estimator questions about what goes into the pricing for each item. The Green Industry is many times thought of as unprofessional, however, many companies are working hard to change this perception.
Qualified companies spend hours and lots of money training their employees well, belonging to great associations that keep their company up-to-date, obtaining certifications for employees to be as skilled as possible, adapting software that helps improve communication within the company and with clients, providing uniforms, marking trucks, purchasing up-to-date equipment, hiring a mechanic, building and maintaining a beautiful building for you to meet and discuss plans, integrating state-of-the-art technology and design programs to provide the best and most accurate designs for clients, selecting quality products and materials, and so much more.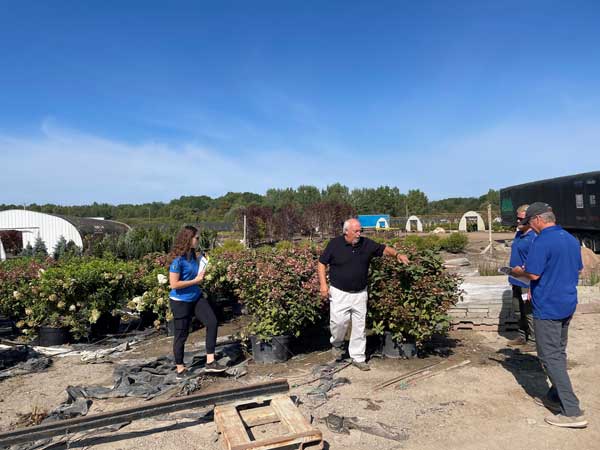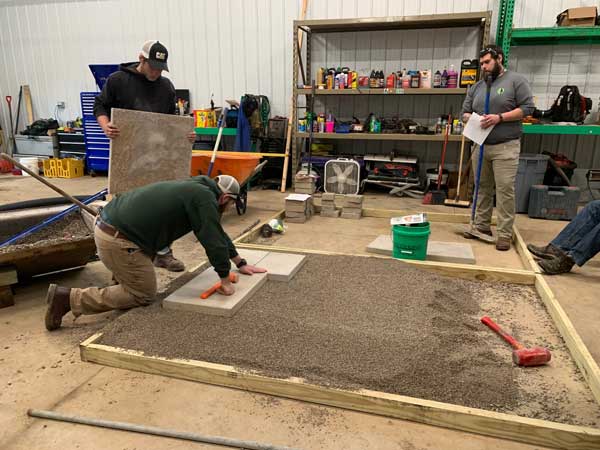 Be sure to question the company that costs more about why their prices are higher, but also question the company's estimate that is cheaper.
Are they certified to use products to kill weeds or spread fertilizer?
Are they licensed and insured?
Are they using quality fertilizer or hardware store brand?
Are they skipping steps when installing your hardscape to cut costs?
Are they following basic safety procedures while hauling equipment, operating equipment, and while on your property?
Do they own reliable equipment to get the job done?
Try to narrow down what is really important to you as well. Do you want a company that has excellent customer service for example? Usually, companies run solely by the owner and an installation team cannot provide the level of service that even a little bit larger companies can. While the overhead costs may be less resulting in a lower estimate, it is important to think about what you want and need from the company you hire.
For example, consider asking who will be your point of contact throughout the quotation and installation process. If the owner or leader of your project is your contact person, will they be unable to answer questions regarding your work because he or she is physically helping install other landscape projects during the day? You are making a large investment with your landscape installation project, so carefully decide what you specifically want and need from a company and keep looking until you find it!
Partnering with TruNorth Landscaping
So where does TruNorth Landscaping stack up in relation to other landscape company's estimates? Our prices typically fall in the middle to high end. To learn more about our design-build process, visit this page. Check out some of the behind-the-scenes benefits of working with us:
A Qualified and Robust Staff- Our design and estimating team is comprised of a landscape designer, a landscape architect, a project manager, and an estimation manager. We have several hands-on leaders in the field, as well as an experienced and well-trained installation team. TruNorth is licensed, insured, and we are members of the National Association of Landscape Professionals as well as many other industry associations that provide training and resources to our team.
State-of-the-Art Equipment and Building- Our property in Leelanau County houses our offices as well as a barn and plant nursery. We purchase new equipment every year either to replace outdated machines or buy completely new to us machinery. Our equipment ranges from a small machine that is like a drill with a long attachment for digging holes for plants to an enormous CAT 950 for grading work.
Cutting Edge Software- Our design team uses the best landscape design software available called Dynascape. This software allows for black and white or color designs, as well as 3-D rendering of your property. Our estimation and installation teams are using Aspire Landscape Management software. Each team carries an iPad with specific notes and details about your property they can refer to during installation to be sure the project meets your expectations.
We know it is challenging to select a company that you can trust to install your landscape project. And we know that the budgeting process is extremely complex. Whether you select TruNorth to install your landscape or not, we hope that outlining the various elements to factor into your landscape budget has been helpful. If you still have questions regarding what goes into a landscaping installation estimate or about us or our process, we would love to help. Looking for part 1? Check out How to Budget for Your Landscape Installation Project: Labor and Materials.
Ready to get started on your landscaping project in Grand Traverse or Leelanau County, MI? If so, meet with our team of experts, choose a solution to improve your property, and get ready to sit back, relax, and enjoy your beautiful outdoor space.

Want tips and tricks for your lawn & landscaping?
Sign Up For Our Free Quarterly Newsletter
We take your personal information very seriously. We will not share any of the information you provide with any 3rd parties. Provided information will be used specifically to contact you in regards to your inquiry.