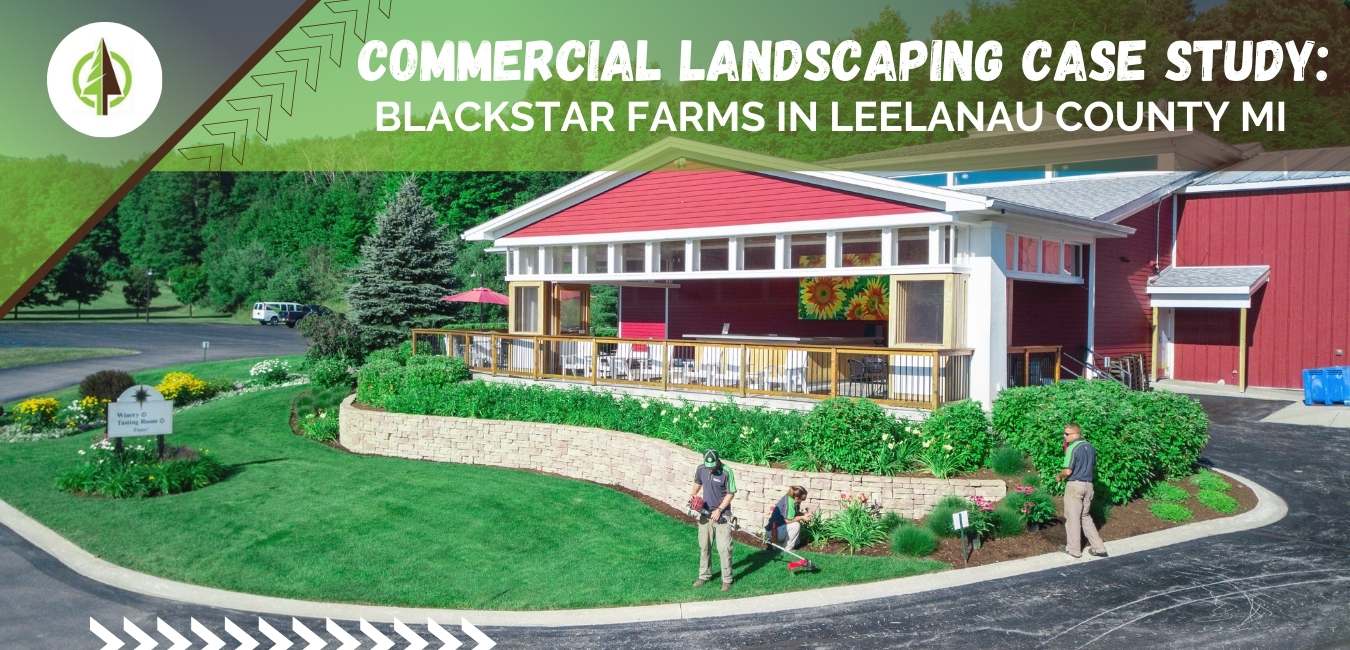 As a property manager at any commercial business knows, you have a lot to worry about. For the owners and property managers at Blackstar Farms, which houses a winery, restaurant, and inn located in bustling Northern Michigan, there is an enormous amount of items to manage.
Whether busy hiring staff or updating and modernizing interior spaces to meet the needs of popular areas, many times the exterior of a property does not rank at the top of the list. However, a well-maintained property not only provides safety for guests that visit but also can create functional spaces that allow you to grow and beauty that keeps guests coming back again and again. Let's look at how Blackstar Farms landscape has transformed over the last six years from average to extraordinary.
Commercial Landscaping Challenges
Owners at Blackstar Farms first contacted TruNorth in 2016 to help improve the overall look of their outdoor space. At the time, landscaping was handled in-house and with the growth of the surrounding area, staff was simply getting too busy to keep up.
Plans were formed for landscaping installation at both the winery tasting room and at the restaurant, Hearth and Vine. Erosion issues lead to serious washout near the tasting room and the lack of outdoor seating at an already small restaurant needed to be addressed as well. Overall, the entire property needed lawn and plant care services as well to improve curb appeal.
Commercial Landscaping Solutions
Over the past six years, TruNorth and Blackstar have partnered to make various changes to the property to make it more functional, safe, and beautiful. Blackstar Farms has since been featured in countless magazines and won several awards for the beauty of its property's outdoor and indoor offerings. Let's dive into what solutions were enacted to improve this commercial property.
Consistent Landscape Maintenance Services
While mowing and fertilizing turf doesn't sound all that exciting, landscape maintenance can make an incredible difference at a property that is struggling. Many areas of the lawn at Blackstar were patchy and brown, leaving the property looking less than impressive at first glance. Since the property has quite a large area of grass both near the inn and the tasting room, regular fertilization, expert mowing and trimming, frequent edging where the turf meets the concrete, and weed control improved the overall aesthetic of the property. TruNorth provides a full-service maintenance program at Blackstar, to learn more check out this blog.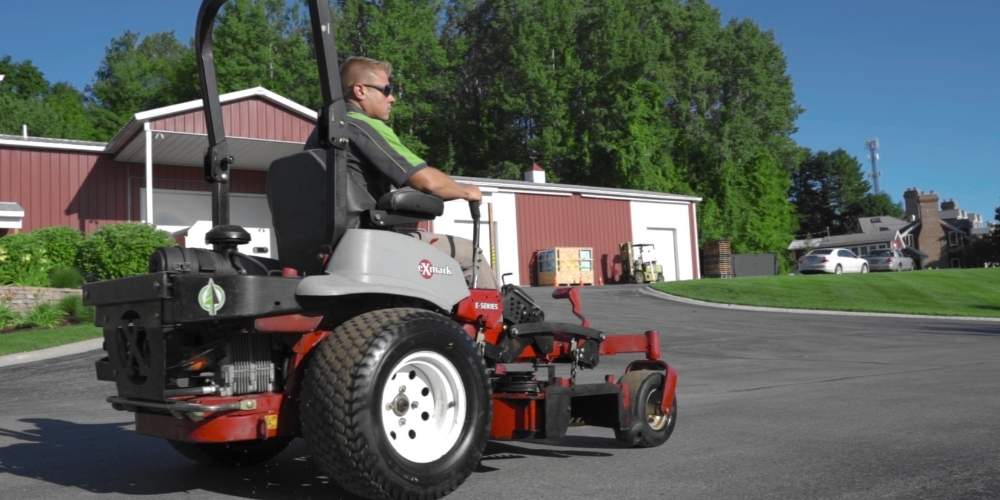 Additional landscape maintenance services necessary to the pristine appearance of the property at Blackstar include the following:
Weed control in landscape beds
Pruning and trimming of flowers, shrubs, and trees
Deadheading of flowers
Removal and replacement of struggling plantings
Yearly mulching and edging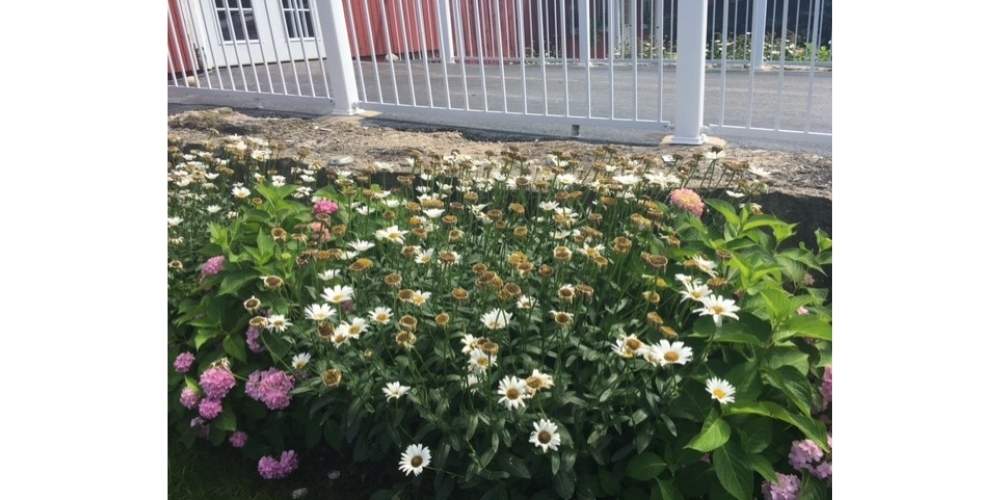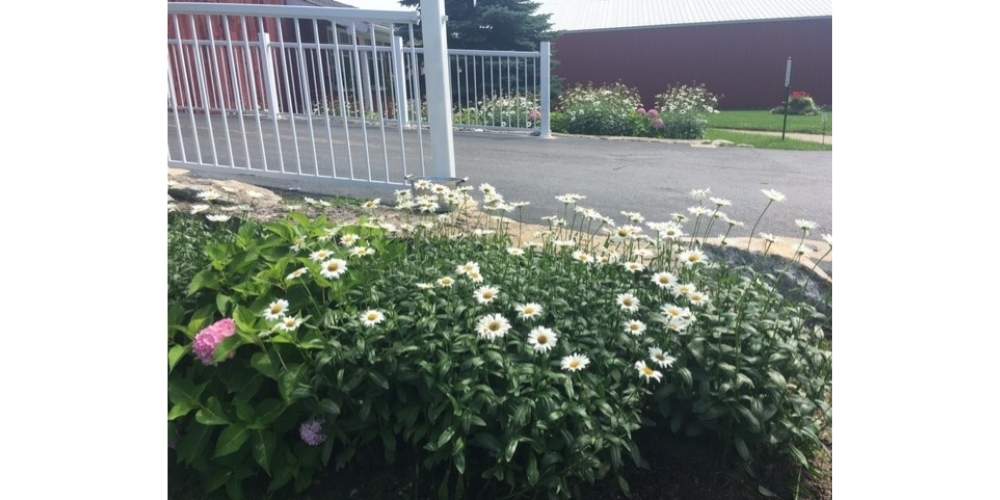 Landscape Installation near Tasting Room
The landscaping near the tasting room was both not visually appealing and had some drainage and erosion issues. TruNorth installed an extensive retention wall to stabilize the grade and to create an additional place for guests to sit during the summer season. A large variety of plantings and landscape beds were added near the tasting room to give guests something beautiful to look at while sampling wine.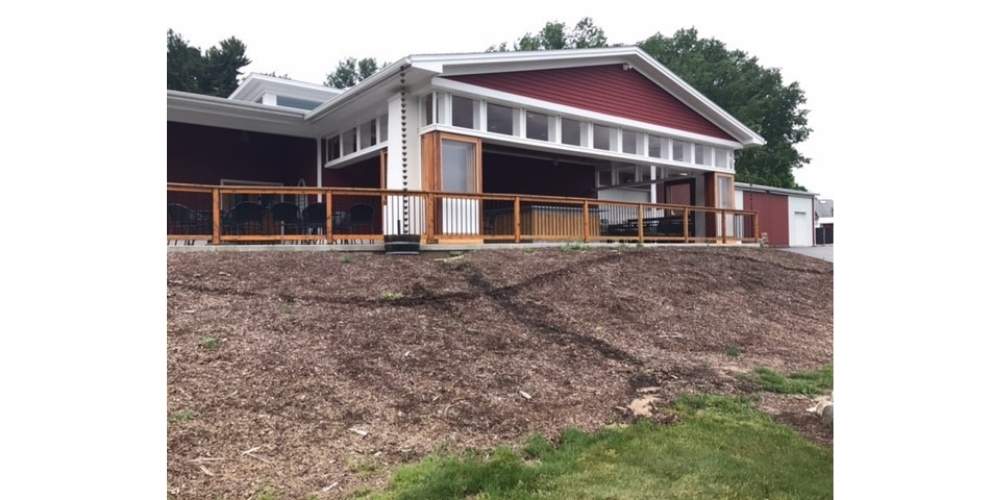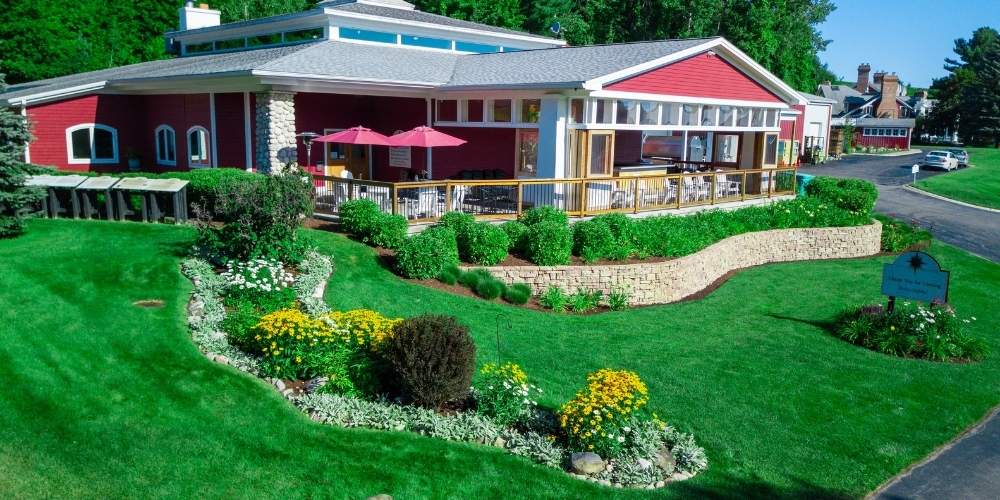 Landscape Installation near Hearth and Vine Restaurant
As Hearth and Vine is a relatively small building, Blackstar Farms was utilizing the exterior dirt area for outdoor seating. This atmosphere did not match that of the high-end experience they wanted to provide their guests. TruNorth installed a paver patio and several landscape beds with flowers. The chef even planted some vegetables in nearby planters and landscape beds to include in his fresh dishes.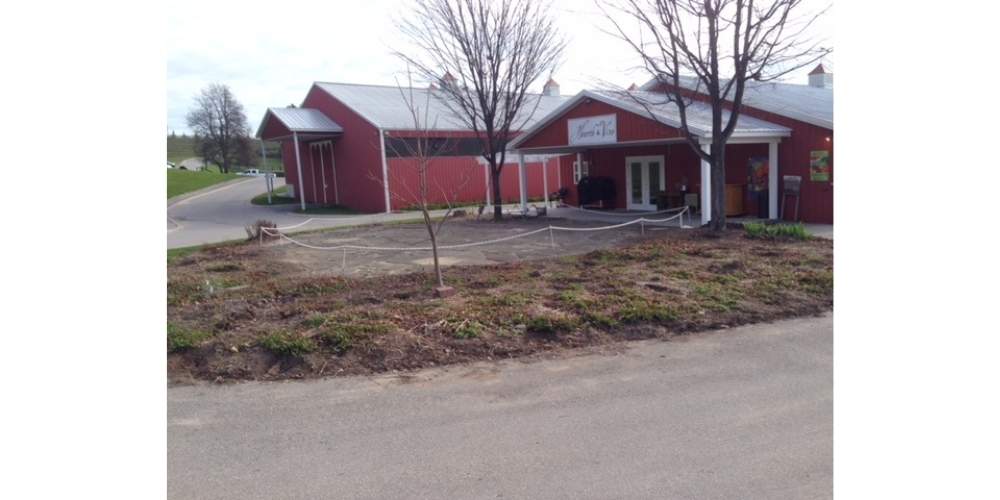 Selecting a Commercial Landscape Contractor to Improve Your Property
As with any commercial property, landscaping done well has lasting impacts. The patio installation allowed for Hearth and Vine to double their seating. The addition of the retaining wall created beauty on the property, but also a functional space for guests to enjoy. While the results from landscape maintenance are not as immediate as those of a landscape design and installation, these services allow for a safer and more beautiful property year after year. Excellent landscaping should truly add value to your property.
Blackstar Farms made the wise choice to hire a commercial landscaping partner to help manage the enormous outdoor workload at their property. This choice allowed for their outdoor area to obviously improve and thrive, but it also allowed for property managers to focus on improving interior areas, planning and executing special events, and more.
There is nothing more frustrating than hiring a commercial landscape contractor to improve your property and not seeing results. Be sure to spend some time researching the companies in your area. Wondering how to select the right commercial landscape contractor for you? Check out these tips.
Ready to start improving the landscape at your commercial business in Grand Traverse or Leelanau County, MI? If so, meet with our team of experts, choose a solution to improve your property, and get ready to sit back, relax, and enjoy your beautiful outdoor space.

Want tips and tricks for your lawn & landscaping?
Sign Up For Our Free Quarterly Newsletter
We take your personal information very seriously. We will not share any of the information you provide with any 3rd parties. Provided information will be used specifically to contact you in regards to your inquiry.