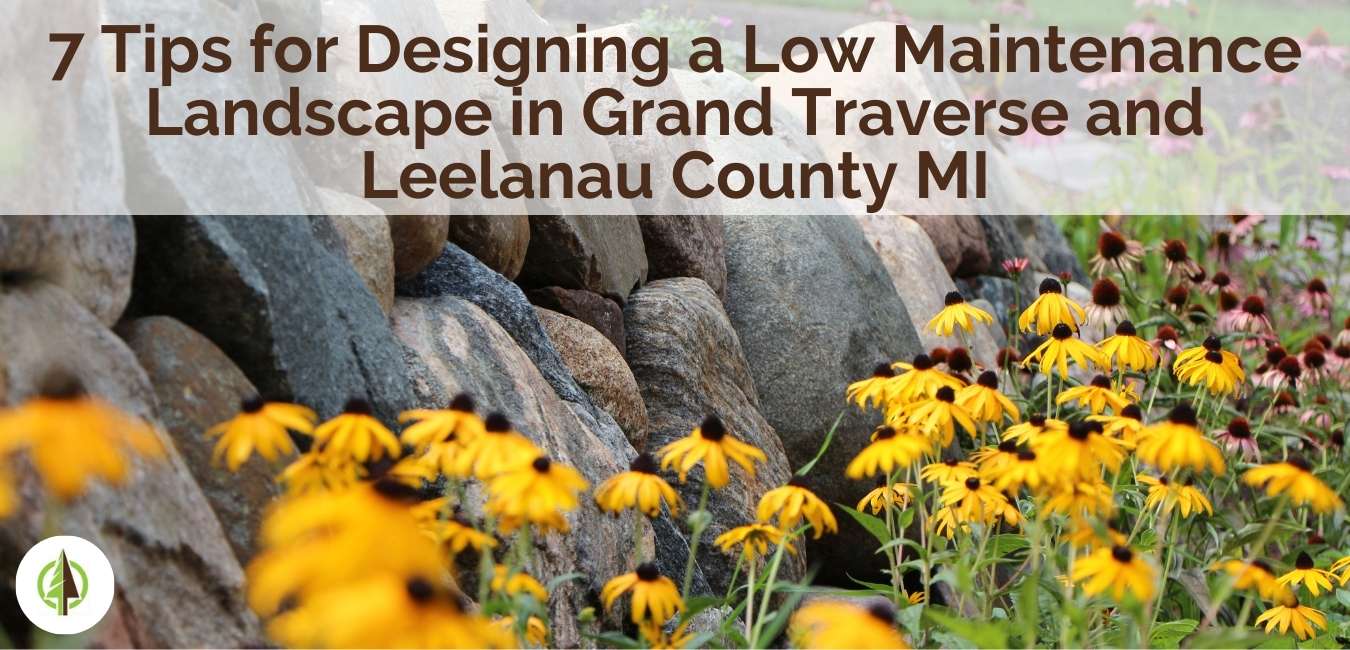 Are you sick of spending hours tending to your landscape beds? Have you recently purchased a home that needs a total landscape overhaul?
While we all love summer in Northern Michigan and the beautiful colors it brings, most of us don't want to spend our entire weekend planting, pruning, and managing our gardens. Surprisingly, our shorter summer season still allows for thousands of plant choices that add color and texture to your landscape. With the right plant selections and design, your landscape beds can look stunning without monopolizing your time.
Check out our top 7 tips for designing a low-maintenance landscape so you can get out of the garden and onto the beach this summer.
Avoid the Annuals
Many homeowners absolutely love planting annuals each year. Annual plantings are beautiful and add great variety to your landscape as you can switch up what you plant each year. However, if you are looking for a low-maintenance landscape, annual flowers are not your friend.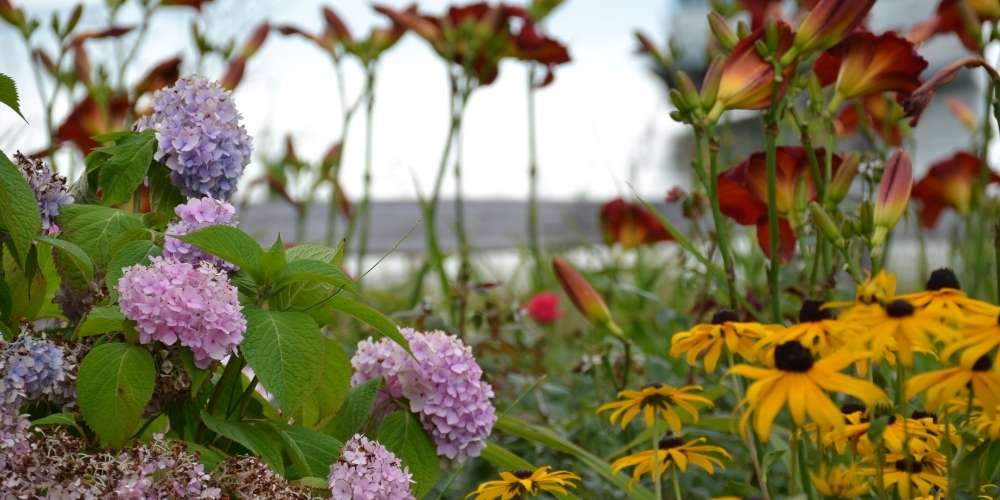 Not only do you need to make a trip to your local garden store, prepare planters or the ground area you plan to plant, dig holes and plant each flower, mulch around the ground plantings, water like crazy, deadhead when needed, and then remove them, the cost for annual flower plantings adds up quickly too.
Instead, try investing in perennial plantings. They can offer a great color variety and beautiful blooms, all while cutting your yearly labor to nearly zero. While they may cost a little more upfront, you can install them in stages to save your budget.
Plant for All the Seasons
The key to a beautiful landscape is one that is eye-catching year-round. This is difficult to do in Northern Michigan, however, a great landscape designer can help you through this process. Try to include plantings that pop up in early Spring, some that bloom mid-Summer, and some that thrive in the Fall. For our difficult winters, consider adding plantings with berries or ornamental grasses that can be left up all winter long for interest.
Decide on Rock vs. Mulch
The rock vs. mulch debate is a heated one within the landscaping community. While rock is certainly less maintenance, it is a much large upfront investment and does not foster excellent plant health. Even though mulch is more work to install, we typically recommend it to our clients because it does significantly impact plant health.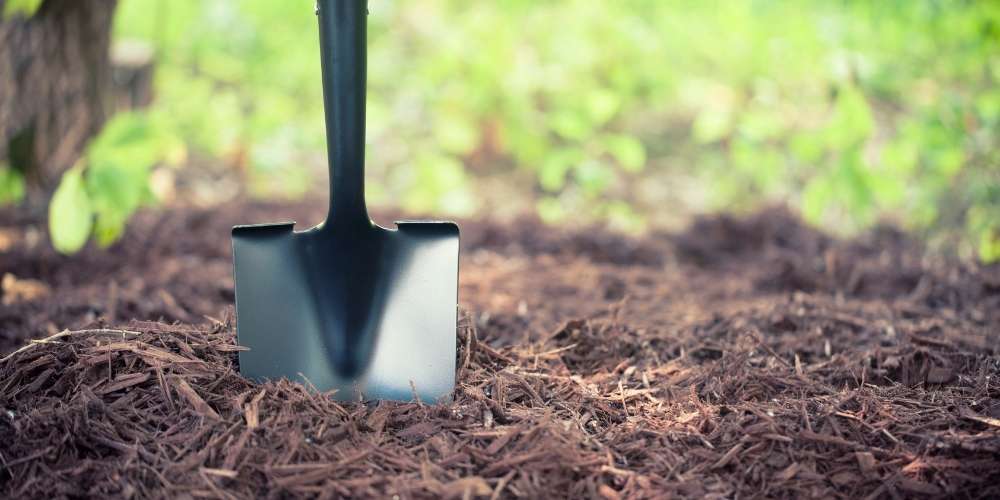 If installing mulch is the one service you pay a landscape contractor to do at your property each year, it is worth it to have your plants in great health and a warmth to your landscape. Ultimately, whatever you select to put on the grounds of your landscape bed, there really is no 'wrong' choice.
Right Plant, Right Location
The most important component of a low-maintenance landscape is selecting the right plant for the right location in your landscape. When the wrong plant is put in a place it cannot thrive, you end up wasting time and money. Remember to look at planting recommendations including sunlight requirements, soil recommendations, water recommendations, and the overall plant size. A landscape installation that doesn't account for long-term growth means you will be stuck removing overgrown or dead plants and replacing them year after year.
Remember Trees and Shrubs
Some of the easiest to maintain plantings are trees and shrubs. Once they are effectively installed and established, they require very little maintenance. Some shrubs, like hydrangea, do require pruning if you hope to maintain a neat look to your landscape or if they flower and need blooms removed each year. Evergreen plantings are a great choice as they also add winter interest.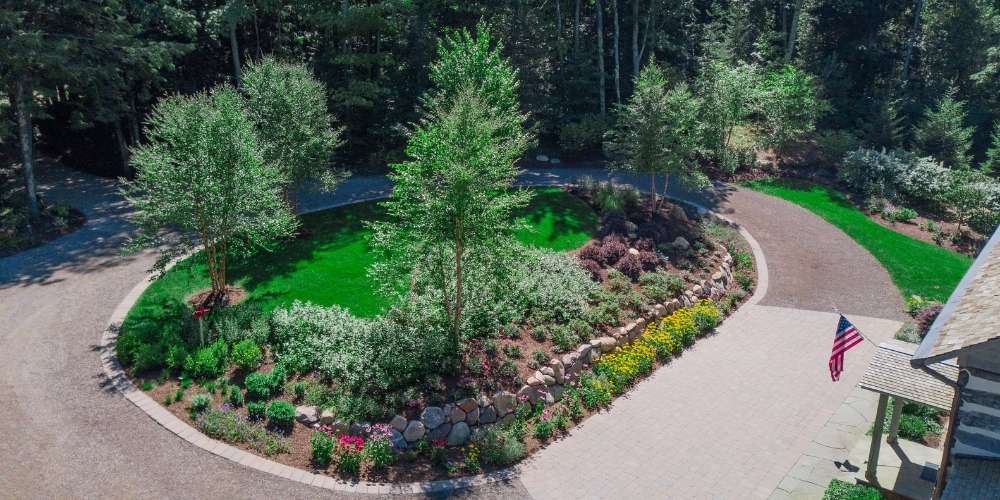 Install Irrigation
Including irrigation in your landscape design can be one of the biggest time savers. New plantings, especially trees and shrubs, require a significant amount of water after they are planted. Installing drip irrigation throughout your landscape beds can save you time watering on hot days and help your plantings to look their best year after year. If you have recently planted grass or sod, irrigation is an absolute must.
Try Robotic Mowers
As with all technology, robotic mowers have come a long way in the past few years. At TruNorth, we are now beginning to offer robotic mowers that 'live' at your home during our mowing season. We provide service on the mowers and store them over the winter months for you. If you are currently mowing your own turf, utilizing robotic mowers could be a huge time saver.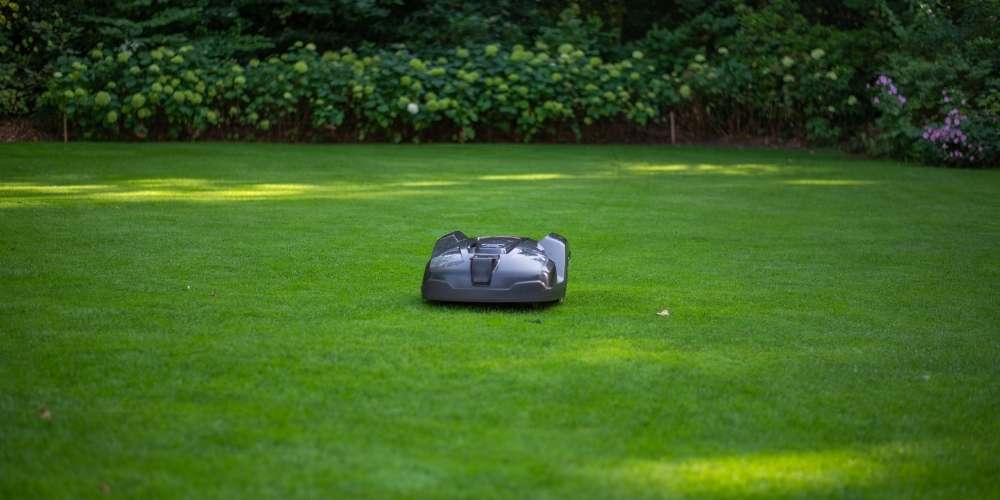 Selecting a Landscape Contractor to Install a Low Maintenance Landscape
Creating a landscape that is truly low maintenance requires careful selections of plant materials, ground materials, and equipment. A qualified and experienced landscape designer or architect can design landscape beds that will look beautiful throughout the season, yet not require hours of labor for you and your family. We hope you can utilize these tips this summer so you can truly enjoy all Northern Michigan has to offer!
Ready to start designing a low-maintenance landscape in Grand Traverse or Leelanau County, MI? If so, meet with our team of experts, choose a solution to improve your property, and get ready to sit back, relax, and enjoy your beautiful outdoor space.

Want tips and tricks for your lawn & landscaping?
Sign Up For Our Free Quarterly Newsletter
We take your personal information very seriously. We will not share any of the information you provide with any 3rd parties. Provided information will be used specifically to contact you in regards to your inquiry.