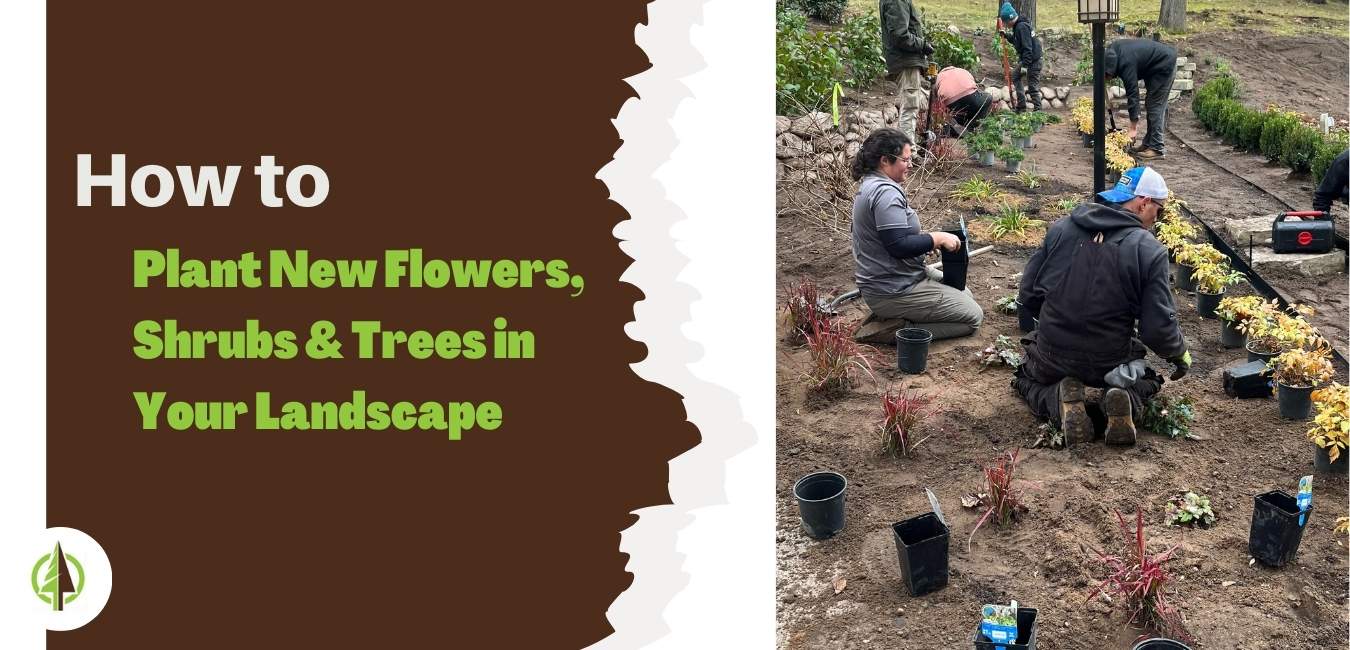 Walking through the greenhouses of your local garden store shopping for annual flowers can sometimes spark an idea of planting more than just your seasonal flowers. Small shrubs, flowering plants, and trees can be so beautiful and eye-catching after the long, gray Michigan winter. Many plants can indeed be planted by homeowners, but some knowledge of how to plant is important!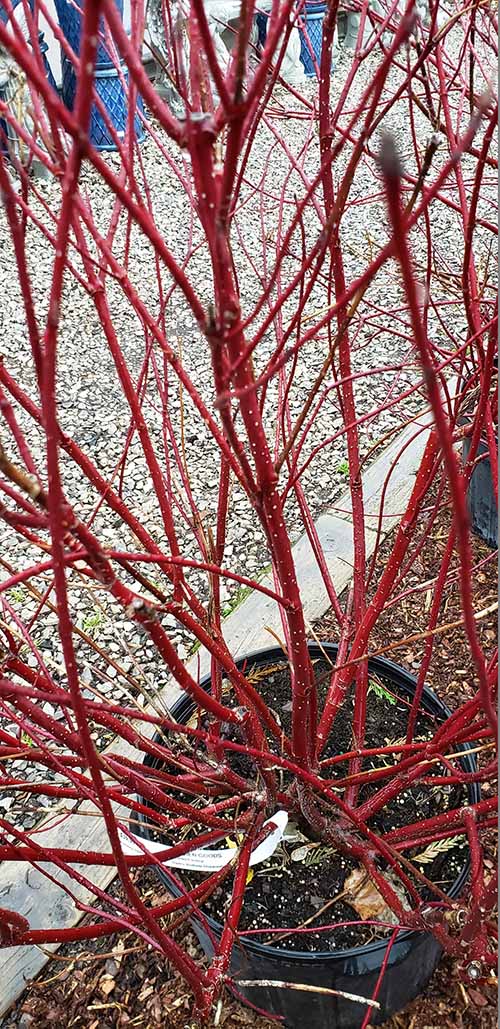 Samples of Container Plants
Choosing your Plant
Size- Be sure to be conscious of the space in which you plan to plant. Think about the current size of the plant AND the potential size of the plant when deciding on a location. Consider what other plants are around where you are making addition and how much room they need to thrive as well.
Light- Note the shade tolerance of your plant. Plants that need partial sun need more than just a few minutes or short hours.
Pests- Use native plants whenever possible- they are more likely to be tolerant to native pests.
Soil- Pay attention to the soil and possible drainage issues. Too much water can damage a plant as much as too little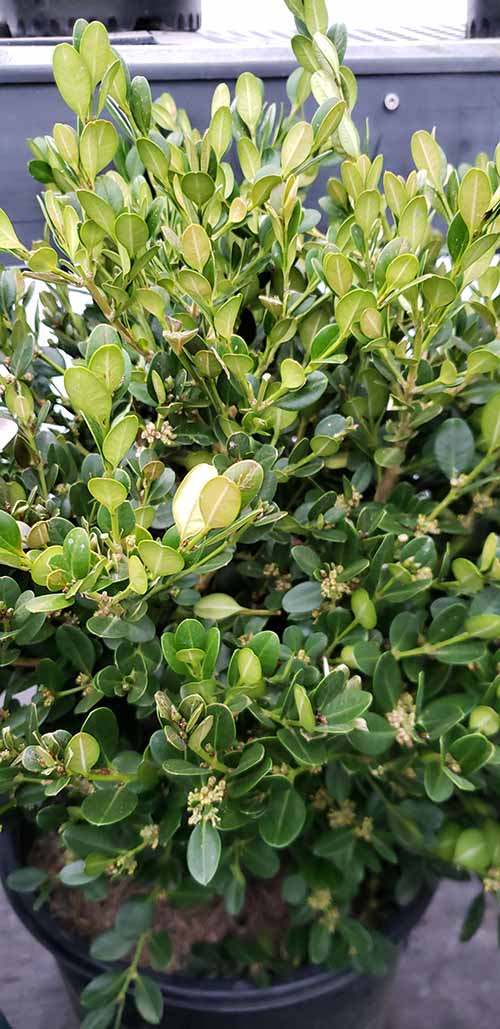 Samples of Container Plants
Planting your Shrub, Flowering Plant, or Tree
*Note-this is the procedure for container-grown plants- balled and burlap plants are usually large enough that they need to be installed by professionals.
Spacing- If you are planting more than one plant be sure to lay them out first to ensure each one has the proper amount of space. Use a pattern like the one shown in the diagram below.
Hole Size- Dig a hole 6 inches outside the edge of the root mass so that it can be backfilled properly. The bottom of the hole should be firm to prevent settling.
Prep Plant- Remove all containers even if they claim to be degradable. Disrupt the root systems and soil attached to the root. This means loosening the soil and roots with your hands.
Fill- Add soil firmly around the plant and if you are going to add fertilizer tabs now is the time.
Water-Water immediately after planting and set a watering schedule- either with an irrigation system or manual watering.
Post-Planting Tip- Avoid pruning right after planting. Give the plant time to establish healthy growth in its new home.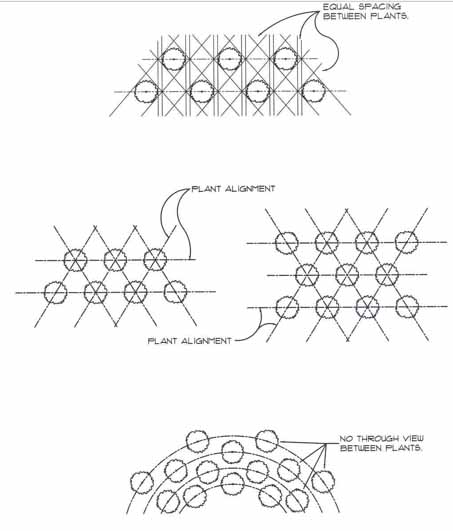 Curious about other types of plantings? Check out these blogs featured in our Planting Series!

Want tips and tricks for your lawn & landscaping?
Sign Up For Our Free Quarterly Newsletter
We take your personal information very seriously. We will not share any of the information you provide with any 3rd parties. Provided information will be used specifically to contact you in regards to your inquiry.