The housing market is absolutely booming in the Traverse City, MI area. Homes are not only flying off the market but sales are also being created and offers are coming in thousands over asking. With the competition in the market, many times a disaster landscape (and sometimes even much more) is overlooked just to snag a property in Northern Michigan. So, you purchased the house in the area you have always wanted to live in, but now what? Having a place to enjoy the outdoors is an absolute must in Traverse City, but how do you even begin to turn your disaster landscape around?
Step One: Assess the property
What may look like a complete disaster at first glance may end up being a simpler project than you think. Many times, a property can appear to be a complete mess, but it really just needs some cleanup. We recommend by first looking for major safety issues- as these items need to be addressed immediately. Are there any hardscape areas that are uneven, broken, or need adjustment? Are there any retaining walls that look unstable on the property? Are gas lines to any sort of outdoor kitchen or fire element installed correctly and functioning? Are stone steps installed correctly and firmly in place? These types of safety issues are not only unsightly, but they can be truly dangerous. Be sure to call a professional if you encounter any of these issues on your property.
After safety issues have been remedied, take note of anything that is overgrown—from plantings to weeds to grass. Dealing with overgrowth issues can make your property look so much better for very little cost and time. We recommend that you next look for any 'ugly' areas in the space. This could be patchy grass, tons of weeds in your grass, plants you just don't like the look of, pavers that are outdated or stained, or ill-used/unused space. These ugly areas can usually wait a bit, but are worth taking note of as they may be the issues in the outdoor space that catch your eye and bother you the most!
Step Two: Make a Call
If you have a safety issue on your property or plan to at any point have professionals, come out to maintain your landscape or install a new landscape element, you should make a call to the company of your choice immediately. Companies that have the expertise and ability to complete your project well are likely already booking into the following year. It is best to get your name on the company's radar and set a meeting to discuss your hopes for your project. If you like who you meet with, put a deposit down on your project as quickly as you can to save your spot in the schedule. To learn about our design-build landscaping process, check out this page.
Just like the housing market, things are moving quickly in the Green Industry and companies build their schedule according to who has signed a contract and paid a deposit. Sometimes smaller projects or projects completed in phases can be squeezed in between already scheduled work if the contract is signed and the deposit paid. At TruNorth, smaller projects like cutting back overgrowth, making repairs to pavers, and addressing some of the 'ugly' parts of your property are called enhancements.  To see some case studies of what falls in the 'enhancement' category, check out this blog. Need help selecting a landscape contractor? Check out our free downloadable form (Click to View PDF) that helps you compare landscape contractors and ask the right questions.
Step Three: Start Small
While you are waiting for big changes to be made on your property, there are several small things you can do to help your landscape look a whole lot better. Moving can be very stressful and an enormous amount of work, so starting small with changes to your landscape can help make things seem more manageable.
The most impactful thing you can do for your property is to care for your lawn. Even if you would like a maintenance company to care for your turf eventually, putting some work in immediately will help you enjoy your property so much more. Begin by simply mowing your lawn; even a lawn filled with weeds looks so much better after it is mowed.
Next, consider putting down some fertilizer. If this is not something you are interested in doing, contact the company you are planning to use for future work and they may be able to squeeze you in this year. Fertilizer is a small care item you can do that makes a big impact by greening up your lawn and thinning out weeds.
Finally, trimming back overgrown plants can make an enormous difference in the appearance of your property. Even if you plan to remove some plants, trimming them back will help them at least look cared for and neat. If you do not have the equipment or time to start small, TruNorth frequently tackles properties that need quite a bit of landscape maintenance.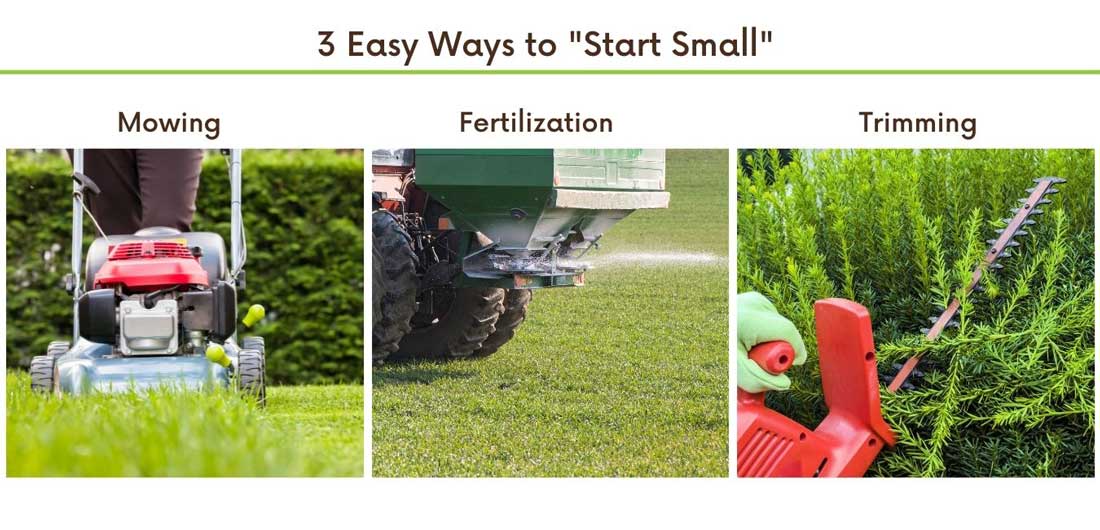 Step Four: Make Plans
As you begin to utilize your outdoor space, start thinking about what you, your family, and your friends enjoy. Do you love to cook? Is sitting down for a meal together something that is important to you? When do you plan to use your outdoor space?
Thinking about how you would love to use the space will help your landscape designer provide ideas and plans that fit exactly what you need. If you want to be able to use the space at night after your children go to bed, you may want to include landscape lighting to navigate outdoors or a firepit or fireplace to have a place to stay warm.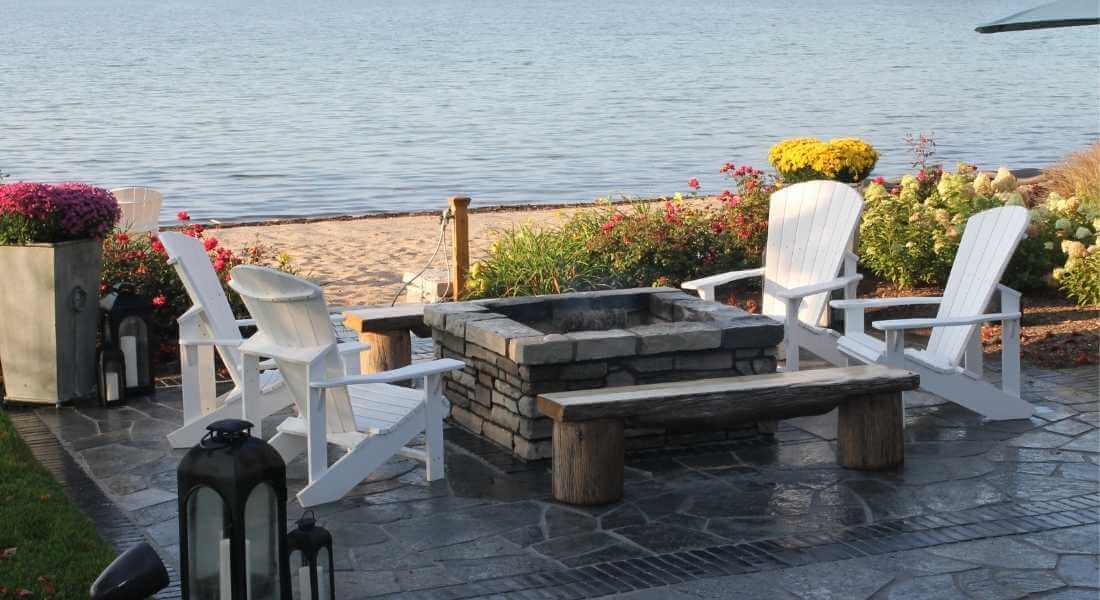 If you work a stressful job, you may want a tranquil place to sit or do yoga surrounded by beautiful plantings or a water feature.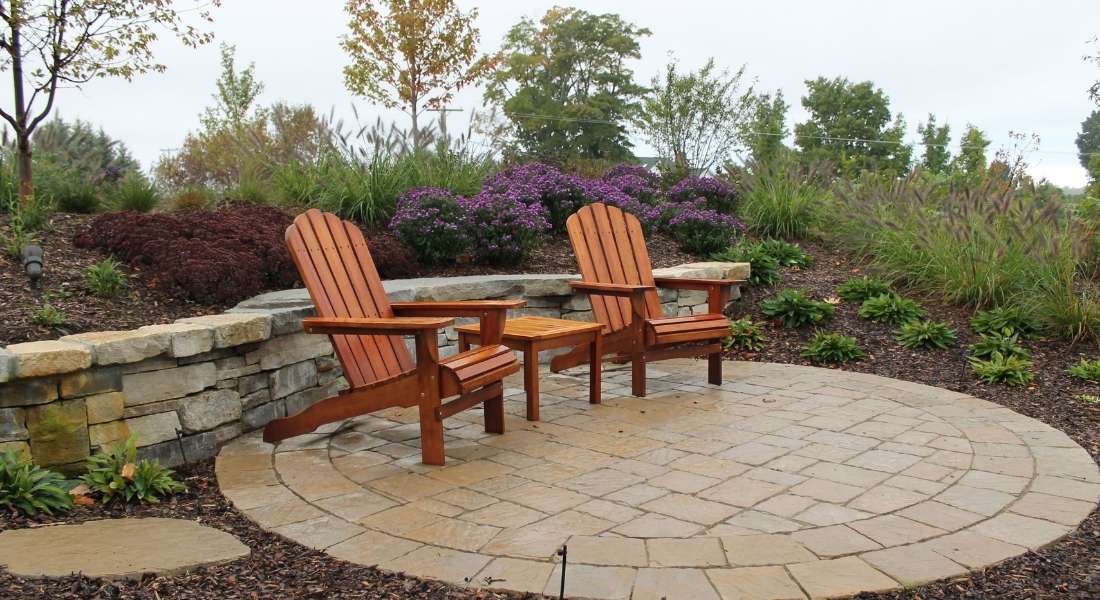 If you plan to entertain, you want to consider the size of your patio so that you can fit a large enough table to accommodate all and may want to think about adding an outdoor kitchen so you can be present with your guests while cooking, not stuck inside preparing the meal.
Even an outdoor space that is a total disaster has the potential to be transformed into your dream space!
Ready to have the best-looking property on the block in Grand Traverse or Leelanau County, MI? If so, meet with our team of experts, choose a solution to improve your property, and get ready to sit back, relax, and enjoy your beautiful outdoor space.

Want tips and tricks for your lawn & landscaping?
Sign Up For Our Free Quarterly Newsletter
We take your personal information very seriously. We will not share any of the information you provide with any 3rd parties. Provided information will be used specifically to contact you in regards to your inquiry.