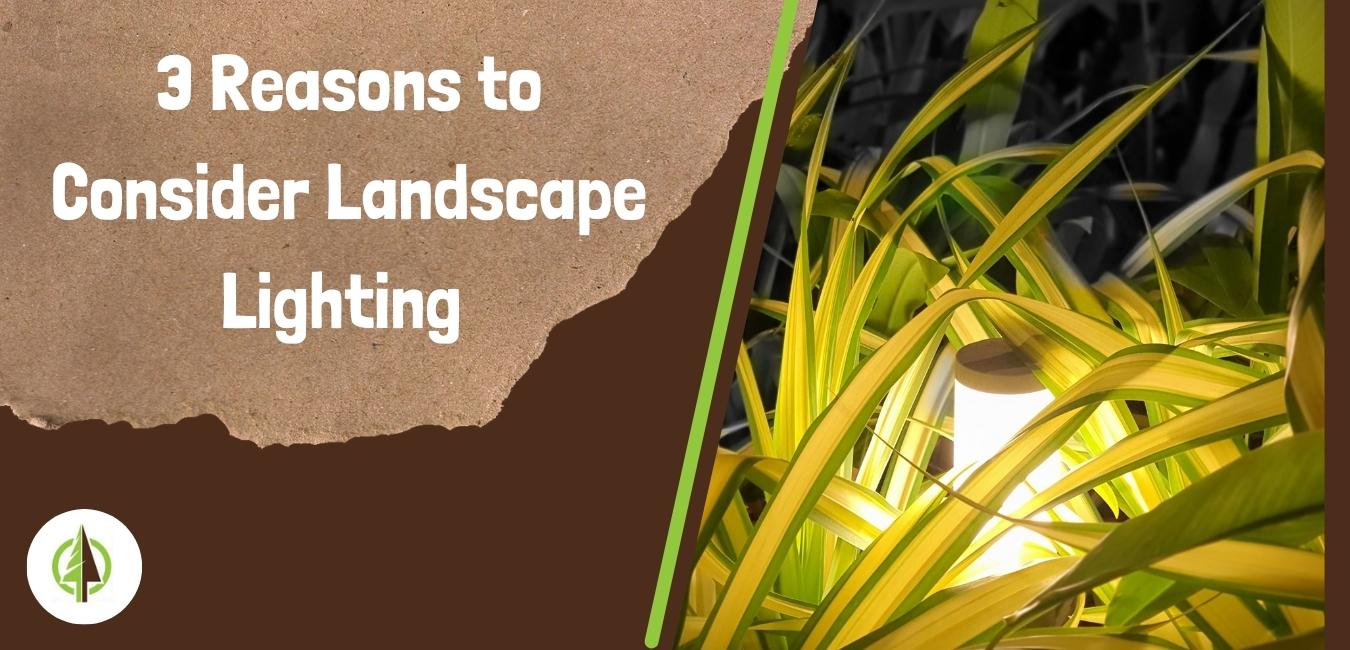 Your dream landscape is finally installed at your home. Your family and friends enjoy a delicious dinner on the patio, you mix up some drinks at your outdoor kitchen, and you watch the sunset. After the sun goes down, you realize that your firepit isn't really providing enough light for you to enjoy your space…now what?
It's time to start thinking about landscape lighting. Though landscape lighting is many times viewed as an afterthought, it can transform your outdoor space. Let's talk about three reasons to consider landscape lighting at your property.
1. Improve Safety and Security
Really the most important reason to include landscape lighting is that it simply makes your property much more safe. Navigating outside at night in Northern Michigan is really tricky without landscape lighting or a flashlight in hand.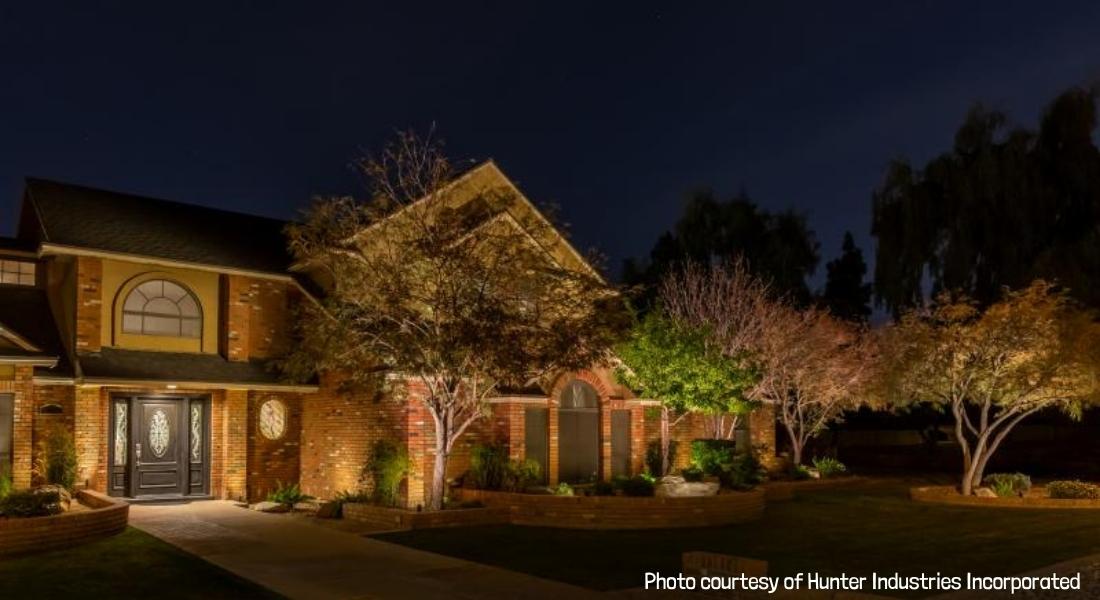 Landscape lighting can be added to pathways or walkways to help guide guests around your outdoor space. You can include landscape lights in steppers or stairs to help prevent trips or slip as well. It is easy to step off a path and twist an ankle or miss a step and fall, especially when guests are not familiar with your property or it is not well lit.
Home security is also improved with landscape lighting. Lights can be set on timers or motion sensors to help deter trespassers and theft.
2. Improve Usability
Your dream landscape was a big investment. Your ability to enjoy it shouldn't stop after the sun goes down. Landscape lighting allows you to safely use your property in the early mornings or late evenings.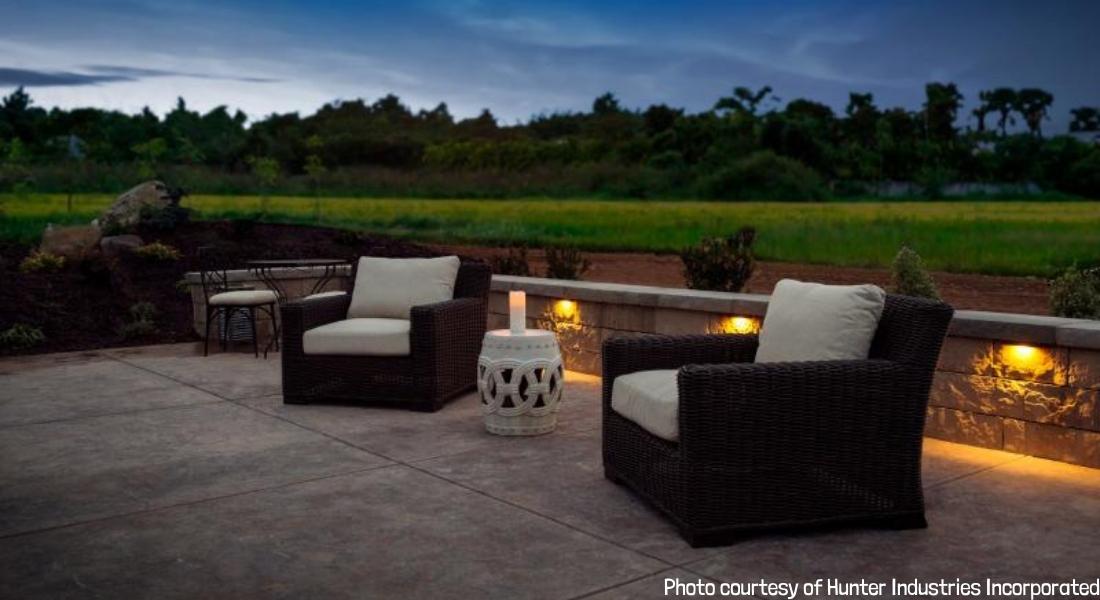 If you chose to install a firepit, this may certainly help with lighting at night. Adding some additional lights to a patio can help extend your space and make it feel larger in the evening hours. Lighting allows you to be outside comfortably without having to build a fire every time.
If you do not have a firepit or it is located a distance away from your patio or outdoor kitchen, landscape lighting makes these unlit spaces usable at night. A well-planned lighting design can help create a warm and comfortable feeling outdoor space.
3. Improve Ambiance and Highlight Beauty
You spent a lot of time deciding which materials to use in your hardscape and which plants to install throughout your landscape beds. Landscape lighting allows you to highlight the beautiful features you chose.
Whether you want to feature a tree or a water element, landscape lighting can cause guests to look at the things you want them to look at and hide areas of your property that maybe are not your favorite. Showcasing elements of your landscape can help the space to feel like you have brought the indoors outside by creating a warm room-like feel.   Landscape lighting around your outdoor space can create whatever mood you would like, as some systems are completely customizable through an app on your smartphone.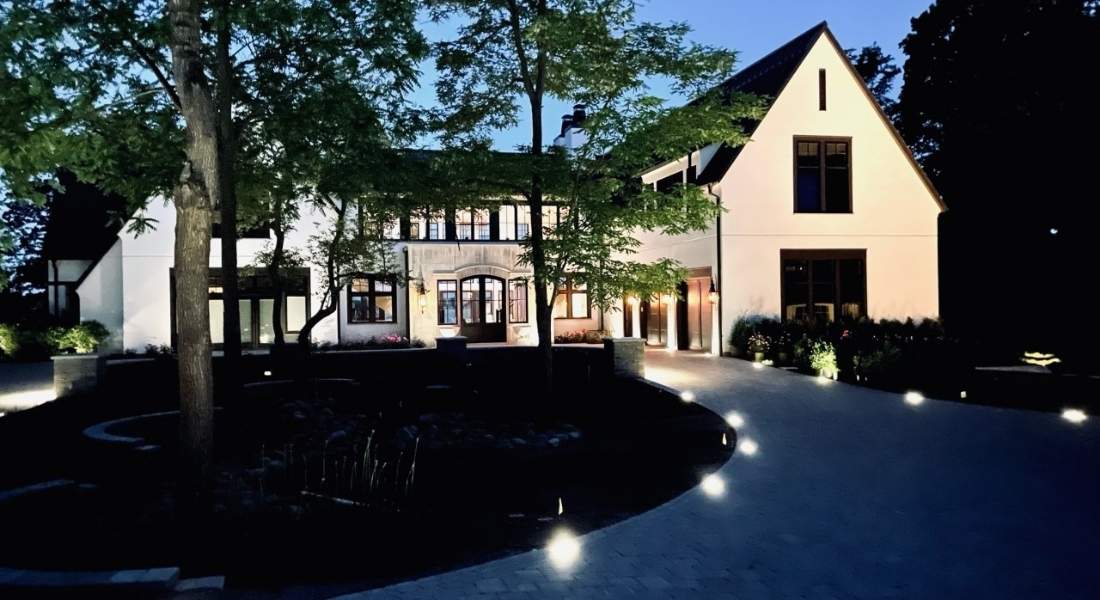 Landscape lighting can create beautiful curb appeal in the front of your home as well. Whether lining the driveway or showcasing the architecture of your home or highlighting your favorite landscape bed, lighting can be a wow factor when guests arrive at your home.
Adding Landscape Lighting to Your Outdoor Space
Landscape lighting is more than just putting a few lights attached to a stake into the ground. A well-planned and executed landscape lighting design can totally transform your outdoor space.
We are proud to offer landscape lighting design and installation using the best landscape lighting product, FX Luminaire. Not only do they offer a huge variety of professional-grade landscape lighting finishes and styles, but their Luxor smartphone app is also a game-changer. Luxor controls your landscape lighting with the touch of a button, and you can adjust intensity and dimming, change colors, design unique lighting themes, set lighting schedules, create lighting zones, and choose from a color spectrum of over 30,000 options. To learn some great ways to incorporate landscape lighting in your space be sure to check out this blog.
Landscape lighting that actually lasts and functions well is the key to truly improving your outdoor space. Professional landscape lights have wiring systems that run beneath the ground and need to be installed by someone who truly knows what they are doing. With an FX Luminaire product technician on staff and an experienced landscape architect, we are ready to get started designing and installing your landscape lighting.
Ready for a well-lit, safe, and beautiful outdoor space in Grand Traverse or Leelanau County, MI? If so, meet with our team of experts, choose a solution to improve your property, and get ready to sit back, relax, and enjoy your beautiful outdoor space.

Want tips and tricks for your lawn & landscaping?
Sign Up For Our Free Quarterly Newsletter
We take your personal information very seriously. We will not share any of the information you provide with any 3rd parties. Provided information will be used specifically to contact you in regards to your inquiry.