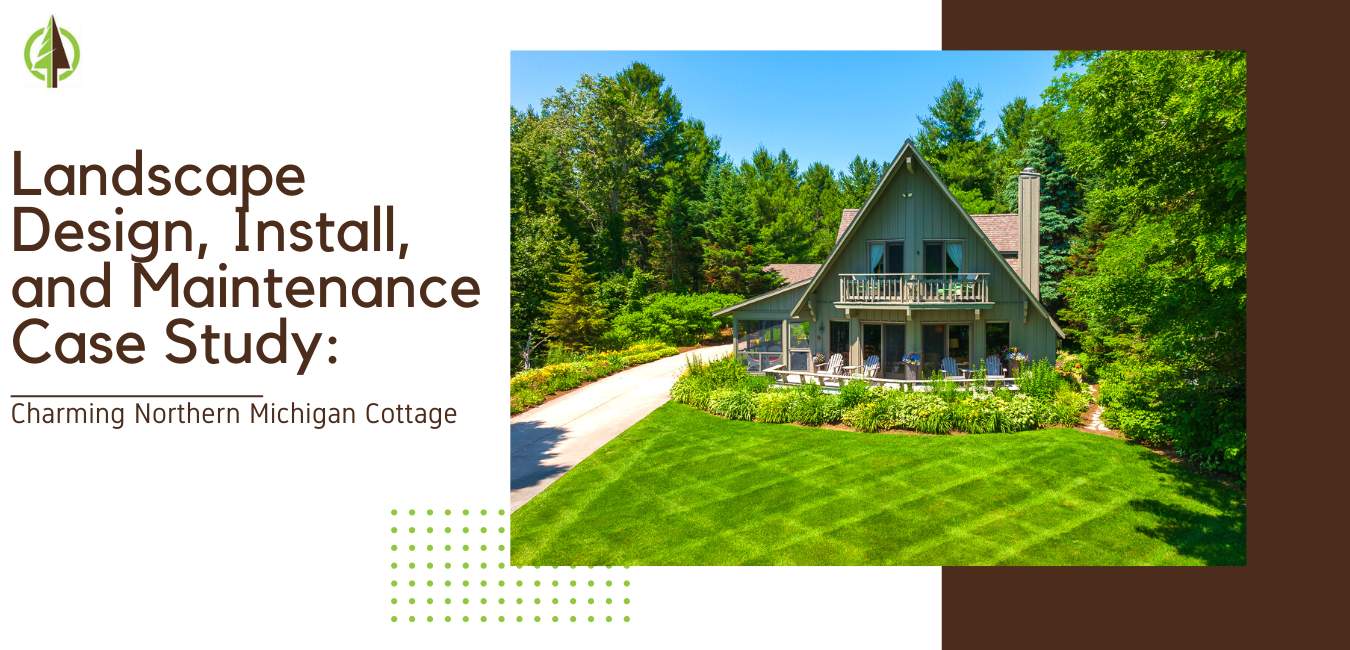 The Grand Traverse and Leelanau County area are known for many things—cherries, beautiful beaches, and lakes, and getaway second homes or cottages to thousands. It's no mistake that families flock to the northern Michigan area to establish a home or cottage. The picturesque summers and winters offer endless outdoor activity options, unique dining experiences, stunning views from wineries, and so much more.
With so much to do and enjoy, we know that most second-home owners in the Leelanau County area do not want to spend their time tending to their outdoor space. They want to relax and enjoy the natural beauty of Northern Michigan. Let's look at a charming Northern Michigan cottage that we have maintained since our first year in business so you can have a better idea of the type of service we provide and projects we can tackle!
Landscape Challenges in Leelanau County
Clients first reached out to us at TruNorth requesting help with lawn and landscape maintenance. Homeowners hoped to improve their lackluster turf and enhance the plantings on their property to provide color and interest. Neighbors also had extremely invasive bamboo plants that continually invaded their landscape beds.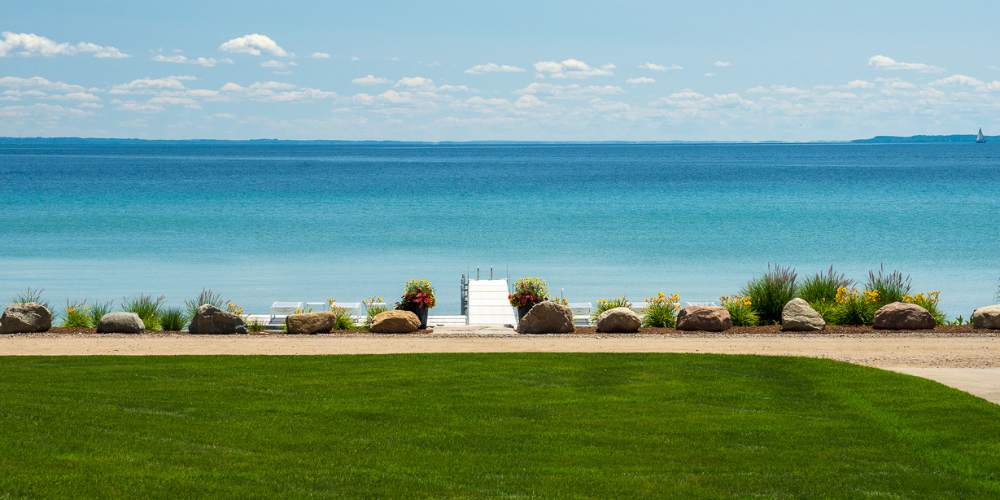 In addition to landscape maintenance, rising water levels began quickly eroding their beach area, threatening the small road that leads to their property.  Shoreline restoration efforts were needed immediately.
Solution 1: Regular Landscape Maintenance
Consistent landscape maintenance services can transform a home's landscape quickly and dramatically. We began with regular lawn mowing and fertilization. Within a few months of service, the turf began to turn around and homeowners were thrilled. It now has become one of our favorite properties to photograph the fresh mow lines our team completes each week during the summer. Our team also regularly rakes the beach, provides seasonal clean-ups, monitors the irrigation system, and more.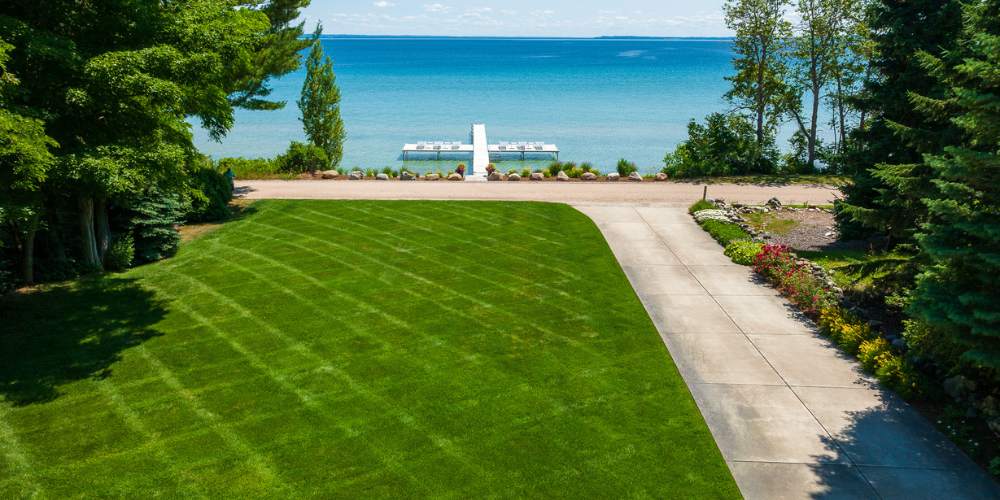 To tackle the bamboo problem, our horticulture team weekly removed the invasive species and sprayed them to prevent further spreading. This process took several months and really highlights the downfall of invasive plantings in Northern Michigan. Just one home including them in their landscape can have impacts on several other homeowners and choke out native plantings that help stabilize the area's environment!
Solution 2: Modify and Enhance Landscape Beds
After the turf was stabilized, we began work in the landscape arena. The existing landscape beds were not well planned out, so plantings were not thriving. Our team redesigned several landscape beds near and around the home, including adding a raised stone bed to feature colorful flowers.
The property lines at this home create a long and narrow lot, so one existing planting bed, near the driveway, needed special care and planning. This area needed plantings that grow within the landscape bed or can be effectively trimmed back to keep the driveway accessible in the summer months and easy to plow snow in the winter months.
Our solution included redesigning all landscape beds and selecting plantings that provided color and texture throughout the property.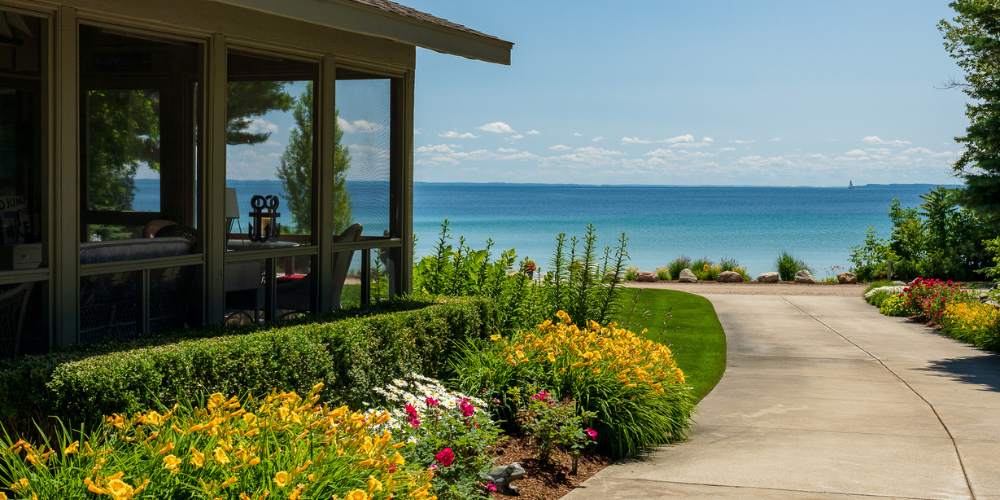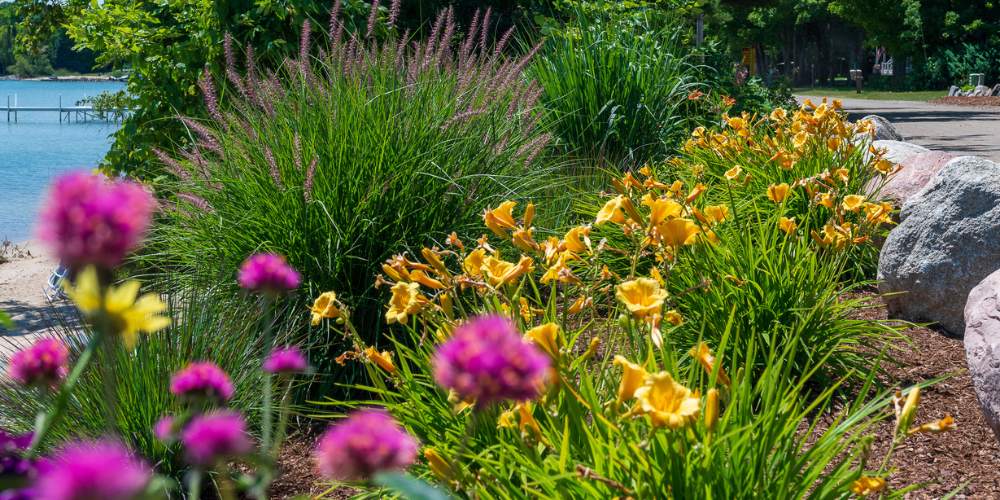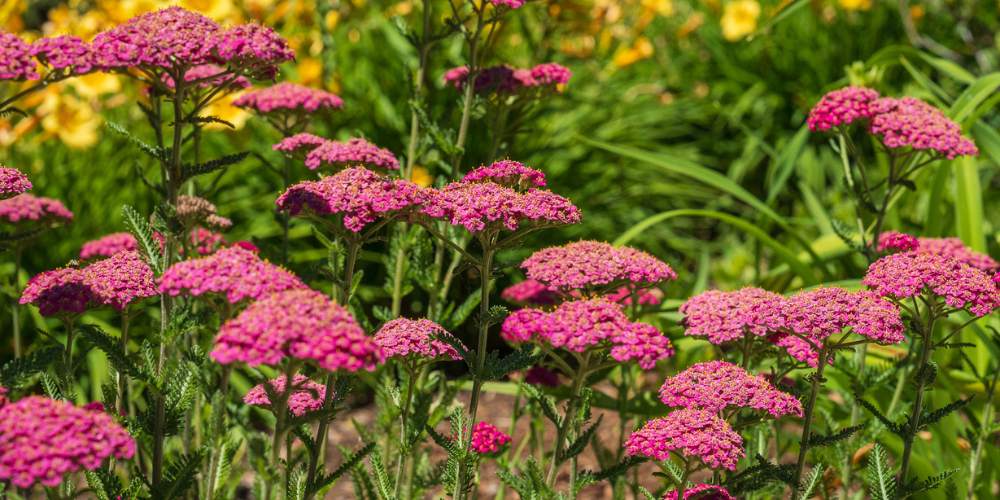 Solution 3: Plantings and Retaining Wall at Beach
As with most properties on a larger lake in Northern Michigan, the shoreline of our client's home was being ravaged by high water and intense waves. In order to find a solution, we consulted with experts and obtained permits to perform shoreline restoration work.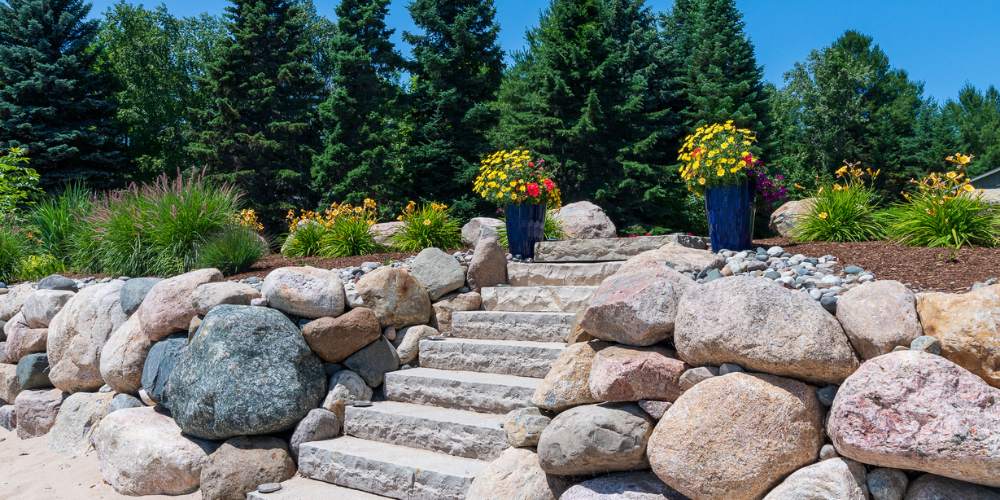 As with any shoreline project, it is important to incorporate both hardscape and softscape materials to stabilize the shore. We planted native plantings, such as echinacea to ensure a strong shoreline. In addition to plantings at the shoreline, we also added a boulder retaining wall. Our focus had to be both beauty and function, as water levels are cyclical. The water has since ended up receding, yet the wall we installed is still a beautiful and natural addition to the landscape.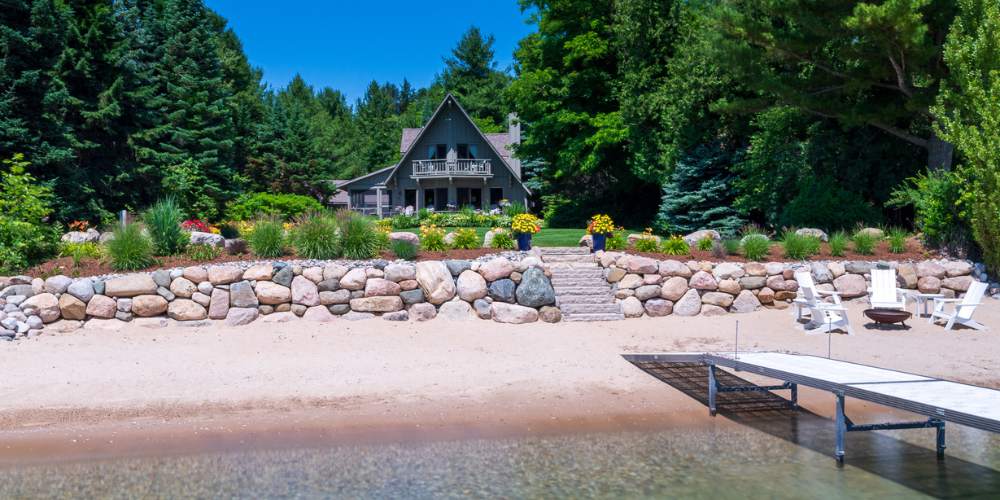 Selecting a Landscape Design, Installation, and Maintenance Contractor
This charming Northern Michigan home is one of our absolute favorites. With careful maintenance and additions to the landscape, it is picture-perfect year-round. Finding a landscape contractor that can also provide maintenance services can be difficult, however, it can really be worth it in the long run.
You deserve to spend your time in Grand Traverse and Leelanau county relaxing, not spending your weekend mowing the lawn, weeding landscape beds and fertilizing. Taking the time to research landscape companies in the area can alleviate your outdoor responsibilities, preserve your property, and get you back to doing whatever it is that you want to do!
Ready for some landscaping help at your second home or cottage in Grand Traverse or Leelanau County, MI? If so, meet with our team of experts, choose a solution to improve your property, and get ready to sit back, relax, and enjoy your beautiful outdoor space.

Want tips and tricks for your lawn & landscaping?
Sign Up For Our Free Quarterly Newsletter
We take your personal information very seriously. We will not share any of the information you provide with any 3rd parties. Provided information will be used specifically to contact you in regards to your inquiry.