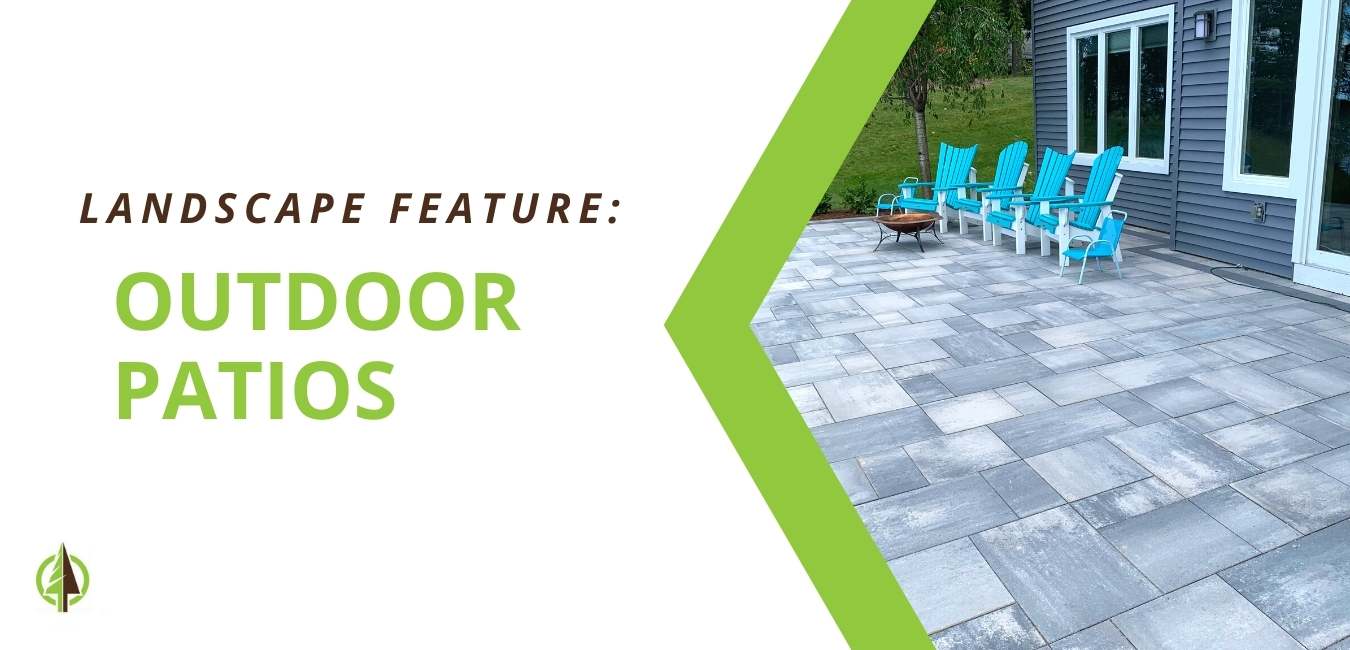 Outdoor patios are by far one of the most popular landscape design requests we receive, however, each patio designed and installed is completely unique. A patio is no more only red rectangular brick, a client's style and feel they desire for their space can be easily intertwined into their finished product. The finishing touches that surround (think beautiful landscape beds or seat walls) a patio or don't (think just a patio in a backyard) can make each space feel just right for each client.
Some of our favorite trends are natural stones and sunken patios. Landscape patio design has evolved so much that really nearly whatever you dream or see on Pinterest can be done. Check out the infographic to learn more about what to consider when planning a patio and make sure to scroll down to see some of our favorite patio designs we have installed too!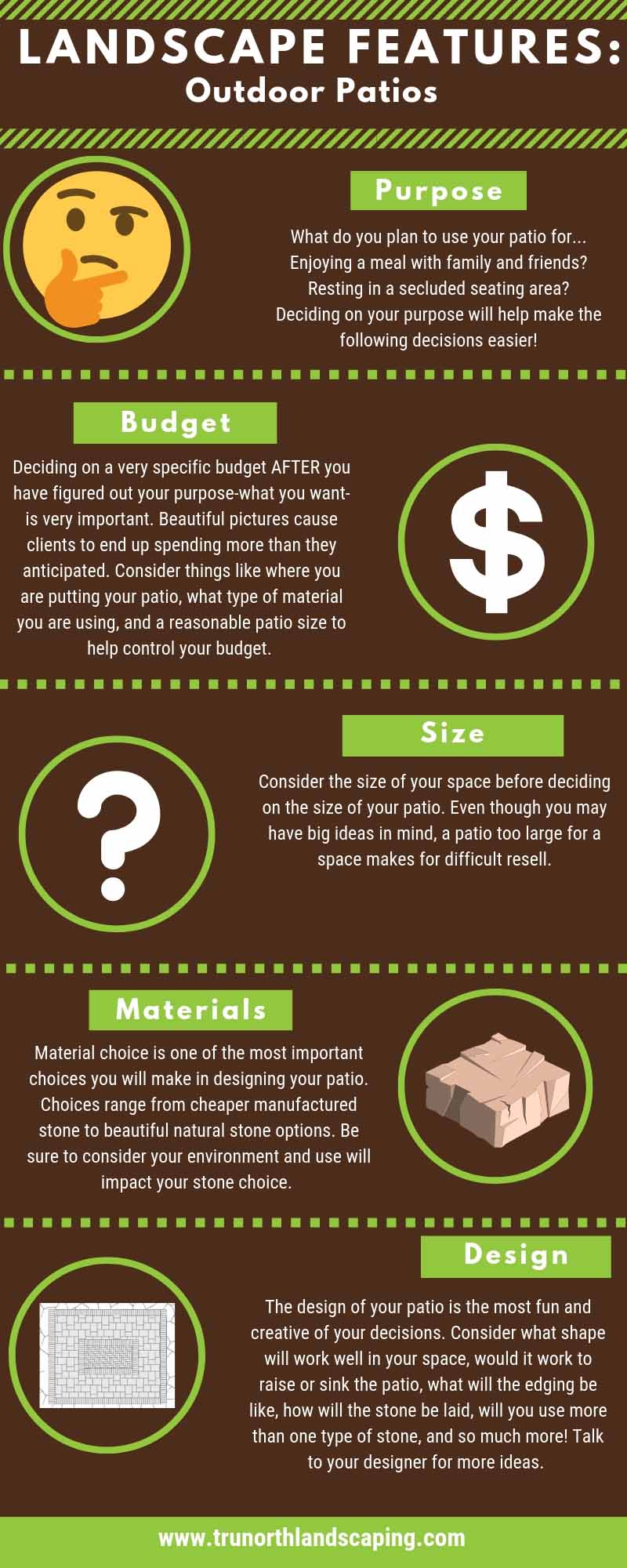 Want tips and tricks for your lawn & landscaping?
Sign Up For Our Free Quarterly Newsletter
We take your personal information very seriously. We will not share any of the information you provide with any 3rd parties. Provided information will be used specifically to contact you in regards to your inquiry.