You have been dreaming about overhauling your backyard's landscape for months. When you close your eyes you can imagine the beautiful new patio, feel the warmth of the new firepit, and smell the scents of all the new flowers you installed. It's time to bring your dreams to reality and start researching landscaping companies.
After visiting several landscape design-build contractors' websites, you might be confused about what comes after you click the 'Submit' button on the contact form. Some companies call for a 'site visit', some require a 'consultation', and some, well they don't really tell you much about the process at all.
The design-build process of the company you select should be clear and easy to understand. You are investing both your time and money, and you deserve to know what to expect and what you are paying for along the way.
Let's look at the first step of the design-build process, the consultation.
Before for the Consultation Meeting
Whether you call our office or fill out the simple form on our contact page, the first step for our design and estimation team is to gather information. This is information is essential because it can quickly tell us if your project is a good match for the services we offer.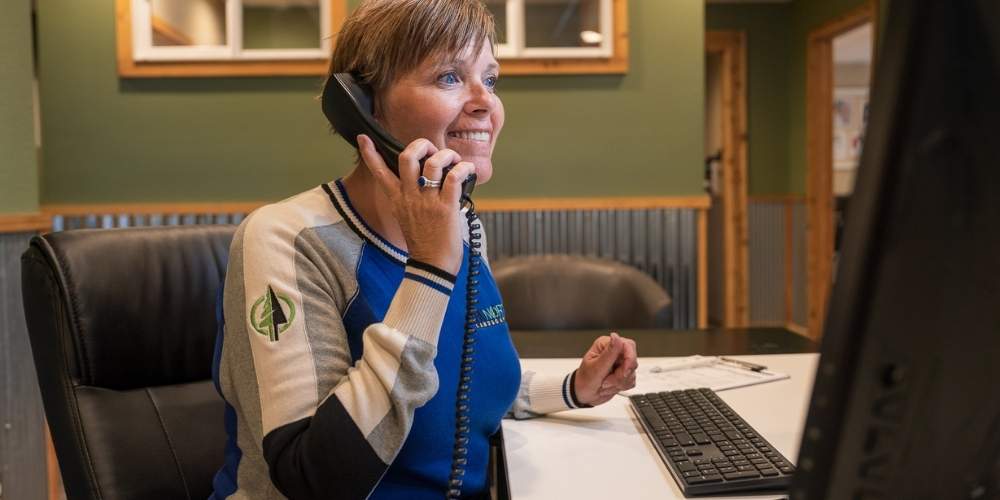 Providing More Information
If you haven't already, our team will direct you to fill out the Landscape Design-Build Information portion of our contact form. This can be easily accessed by selecting 'Yes' to the final question on the simple form, "For Landscape Design-Build Inquiries-Would you like to provide more information to help us understand your project vision?"
An additional set of questions will then open up for you to fill out. These questions discuss your budget and deadline, information about your existing landscape, and a brief overview of the landscape you hope to have installed. Once this questionnaire is completed and the consultation fee is paid, your consultation is scheduled and meeting preparation begins.
If you would like some design inspiration before meeting with our team of experts, feel free to visit our learning center and portfolio. Both include examples of our work and product selection inspirations. Our blog also offers tons of helpful tools whether you are trying to select the best design-build landscape firm or trying to decide how large your patio should be.
Preliminary Consultation Meeting Preparation
With the basic information gathered and the meeting scheduled, our design team now gets to work. A folder is created for your project including the questionnaire answers, photos of the property you included, notes from a previous phone or e-mail conversations, a site assessment form, and a Google Earth overview map.
Our design and estimation team then meets weekly in person to discuss new potential projects in detail and gather ideas and solutions for your property. They begin to research any potential permits that may be needed to complete landscape work at your property to discuss with you.
According your responses on your questionnaire, our team begins brainstorming product and plant selections and inspiration to present as an option if you are unsure of what you may want your project to look like.
During the Consultation Meeting
When scheduling your meeting, you have the option to meet at our offices, over zoom, or at your home. Most clients choose to meet at their property, so they can physically show our team the area where work will be completed. Our team works to be as flexible as possible with consultation meetings, as we know your home in Northern Michigan may not be your primary residence.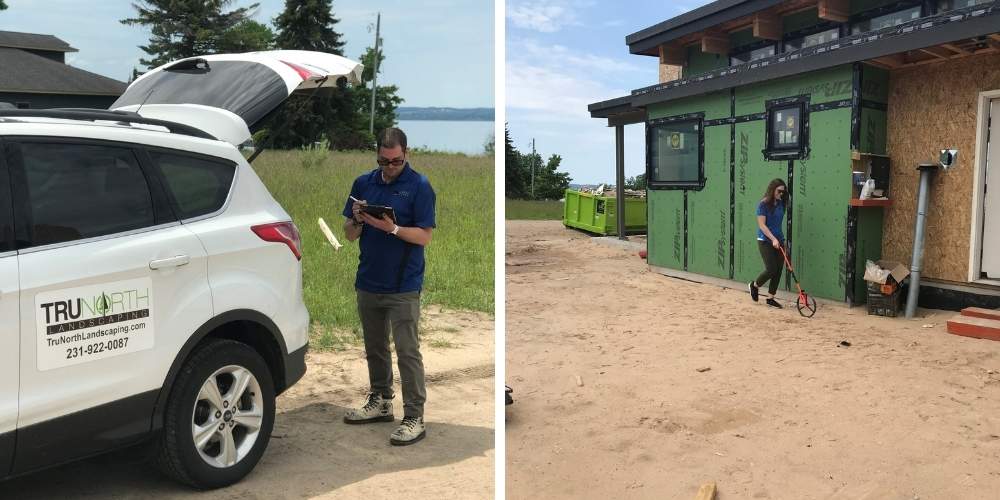 Listening and Observing
When our design team arrives on site, their most important job is simply to listen. Typically, our team tours the property along with you and takes notes of what is existing and what you hope to do differently in the space. Some clients like to share with us their ideas and inspiration and others are looking for product ideas and design expertise. Feel free to ask as many questions as you would like and share specifically what you want.
Site Assessment
After the initial conversation, our team begins completing a site assessment. We take photos and measure the area to be landscaped. The designers and/or architects then take detailed notes on our site assessment form. This information ranges from noting sun and shade exposure to analyzing grades throughout the property. Our team may ask for site plans, surveys, or architectural plans to assist in the next phase.
Design or Proposal
Our designers and/or architect make sure to communicate the next steps before they leave your home as well. If you are pleased with the consultation and wish to move forward, our team will give a recommendation for what your property may need in order for the project to be successful. Some small projects do not need a detailed design, and in those cases, a proposal is drawn up for the work to be completed. Most jobs that include any form of hardscape or grading need a design.
After the Consultation Meeting
If both you and the designers feel that TruNorth is a good fit for the project, the next phase of the design-build process begins. The construction designs and proposal begin after our designer has collected the necessary information and the design contract is signed.
We do charge a fee for design, as once it is complete, the design is yours to keep, whether you sign with TruNorth for the installation or not. The design also includes two additional meetings, a digital copy of the design, a printed 11×17 copy of the design, a preliminary budget study, a full estimate, and one full set of revisions to the design, budget study, and estimate. Your $100 consultation fee is put toward your design fee if you choose to have a design done with our team.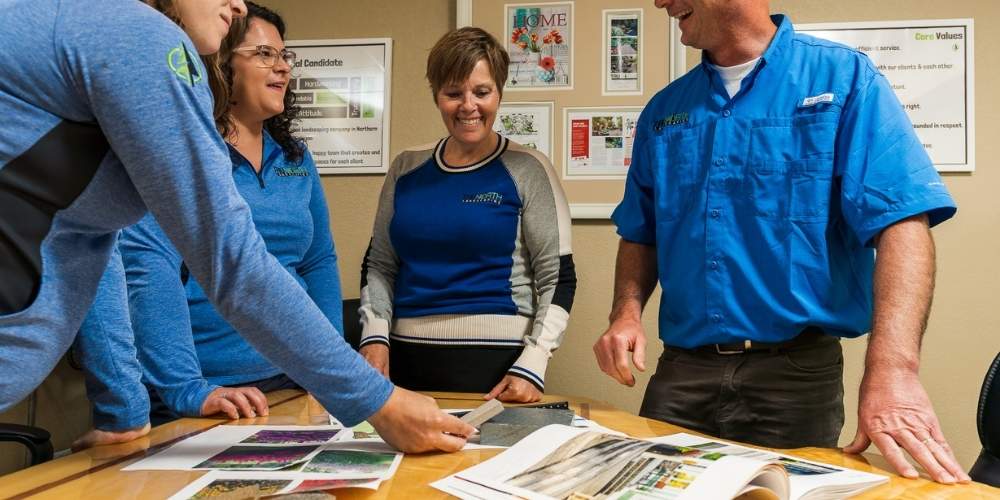 The fee for design ranges depending on which option you select. We offer black and white designs, color designs, and 3D designs. To learn more about our design options, check out this blog.
Once designs are finalized and proposals signed, your project will be placed on our schedule and work will begin! To learn more about our process, be sure to visit our process page.
Why do I have to pay a consultation fee?
This is a very valid and important question to ask. You want to wisely invest your money. As you can see listed above, there is a significant amount of behind-the-scenes work that our design and estimation team put in before, during, and after we meet for the first time. Our team are trained and registered professionals, and we utilize state-of-the-art design equipment and client management software.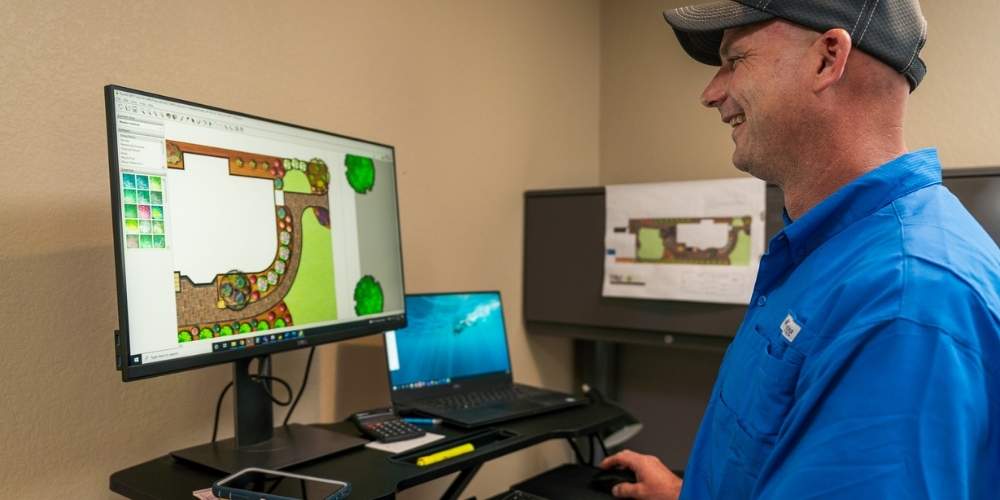 Just as you pay a service call fee when someone comes to fix your furnace or dishwasher, the consultation fee covers both the time and expertise of our well-trained designers and registered architect. It is important to note that if you do decide to work with us, your $100 consultation fee is automatically credited toward your design.
Selecting the Right Design-Build Landscape Contractor
The consultation part of the process is really quite exciting as it is the first step in achieving your outdoor space dream. The consultation can tell you a lot about a landscaper too. Are they organized and on time? Are they knowledgeable about the field, products, and plantings? Do you feel they listen to you well? Are they clear communicators? Do they offer ideas and solutions that are practical and meet what you have laid out are your hopes?
With so many potential choices in the Grand Traverse and Leelanau County area for landscapers, it can get overwhelming trying to decide which may be the best fit for you. Inquiring about the design-build process may help to narrow the field. Companies that can clearly communicate the process to you so you know what is coming next are usually organized and will follow through with what they promise as they have a clear set plan of action.
Ready to schedule your design-build landscape consultation in Grand Traverse or Leelanau County, MI? If so, meet with our team of experts, choose a solution to improve your property, and get ready to sit back, relax, and enjoy your beautiful outdoor space.

Want tips and tricks for your lawn & landscaping?
Sign Up For Our Free Quarterly Newsletter
We take your personal information very seriously. We will not share any of the information you provide with any 3rd parties. Provided information will be used specifically to contact you in regards to your inquiry.