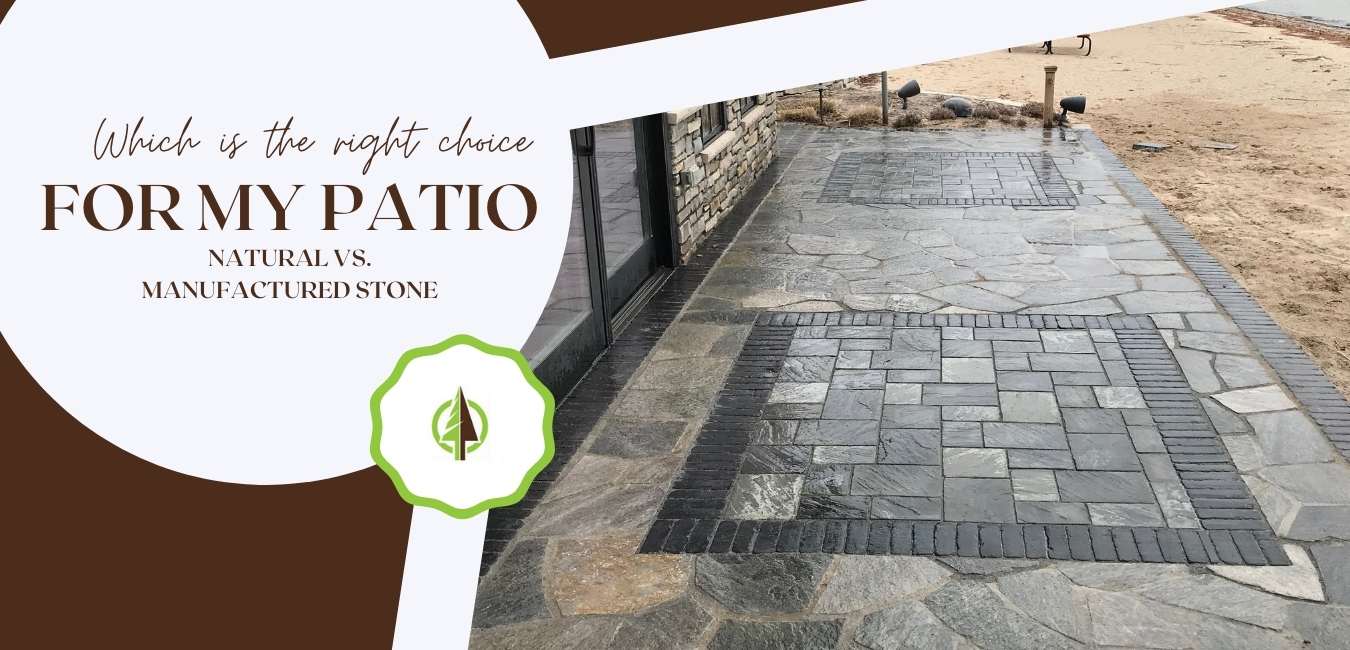 When making a product selection for a patio, steps, retaining wall, or any other hardscape project, the decision between natural and manufactured stone is a huge one. We would recommend you consider the following things:
Budget
It is everyone's least favorite thing to talk about, but really the most important. Most folks have an idea in mind of what their space should look like, and being clear with your budget can help a designer do the best to bring your ideas to life. Natural stone is always thought of more expensive, and sometimes it truly is. However, many times natural stone is more expensive because of the extensive labor and expertise the installation requires. Stone has to be cut individually instead of having pre-cast stones in the exact same shape! If natural stone is out of your budget, there are several beautiful pre-cast manufactured stones to choose from!
To learn more, view our entire blog series on budgeting for your outdoor project.
Wear and Tear
Natural and manufactured stone both have their pros and cons. Natural stone tends to hold up in the elements a bit better. It is less likely to fade overtime and keeps its original look longer. Manufactured stone creates a much more even and level surface and can handle really any type of furniture, whereas natural stone is natural uneven and can be damaged by wrought iron furniture.
To learn more about how to select a product considering its use, durability, and your budget, check out this blog.
Aesthetics
If you are unsure of which you would prefer, our designer makes her recommendations on both budget, lifestyle, and aesthetics. The property itself can help to guide you in your choice of material. Is your home located on water or in the forest? What color is your home and what style? All of these things play heavily into the choices we as landscape experts make!
To learn more, check out this blog dedicated to selecting a hardscape material based on appearance.

Want tips and tricks for your lawn & landscaping?
Sign Up For Our Free Quarterly Newsletter
We take your personal information very seriously. We will not share any of the information you provide with any 3rd parties. Provided information will be used specifically to contact you in regards to your inquiry.