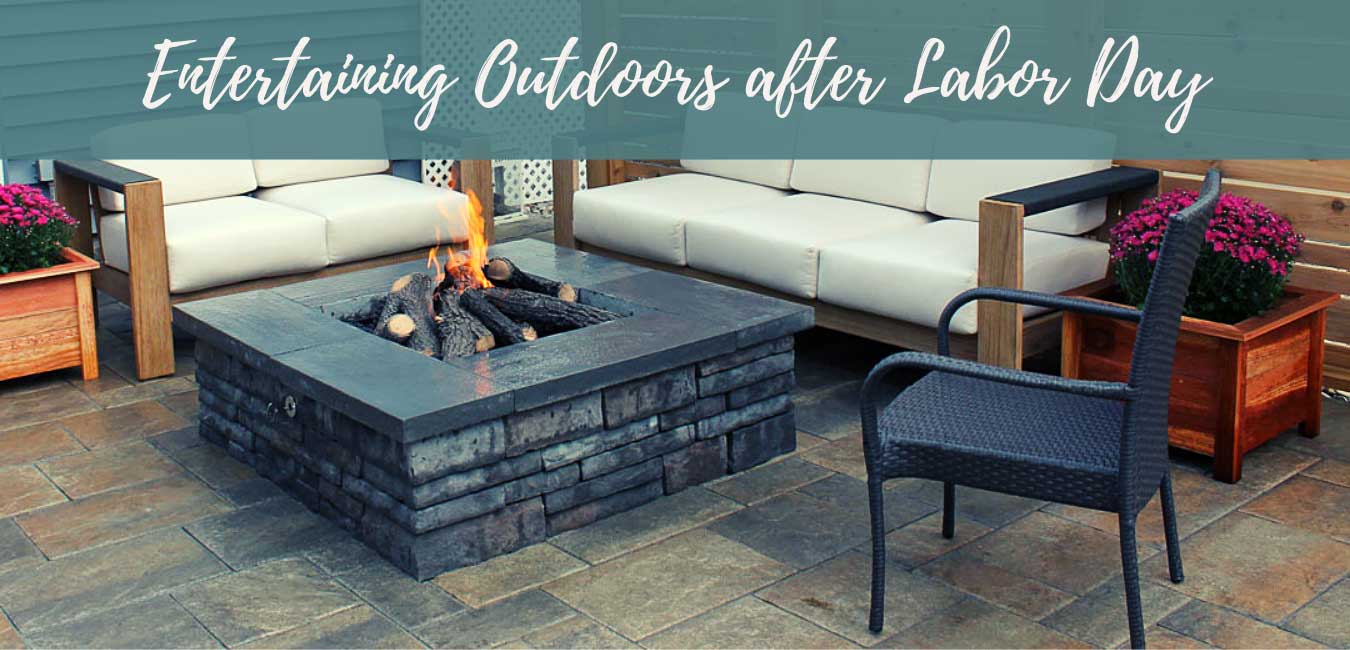 With Labor Day behind us, many times cottages and second homes are closed up for the season. Rightly so, as anyone who has spent even one full winter season in Northern Michigan knows it can seem like the winter season really lasts all year! However, if you have recently invested in improving your outdoor space or are looking to invest, outdoor entertaining doesn't have to end after Labor Day! Some well-planned spaces can keep the family fun rolling until the first big snowfall.
Heat things up
When we think of fire features, firepits or fireplaces, it typically brings a summer campfire to mind. Putting your firepit or fireplace to use in the fall and early winter is a fun-filled way to enjoy the warmth that fire brings! A warm fire element can even help you get outside earlier as Spring begins to arrive in Northern Michigan. A well-constructed firepit or fireplace can make for an awesome gathering spot. With an outdoor kitchen or grill, meals can be cooked and enjoyed outdoors as well. Wondering if gas or wood is the right choice for your fire element? Check out this blog.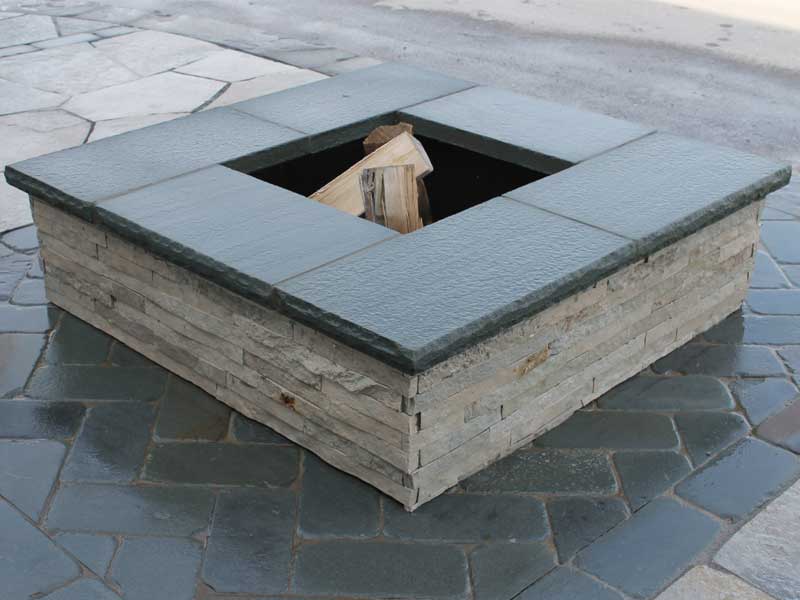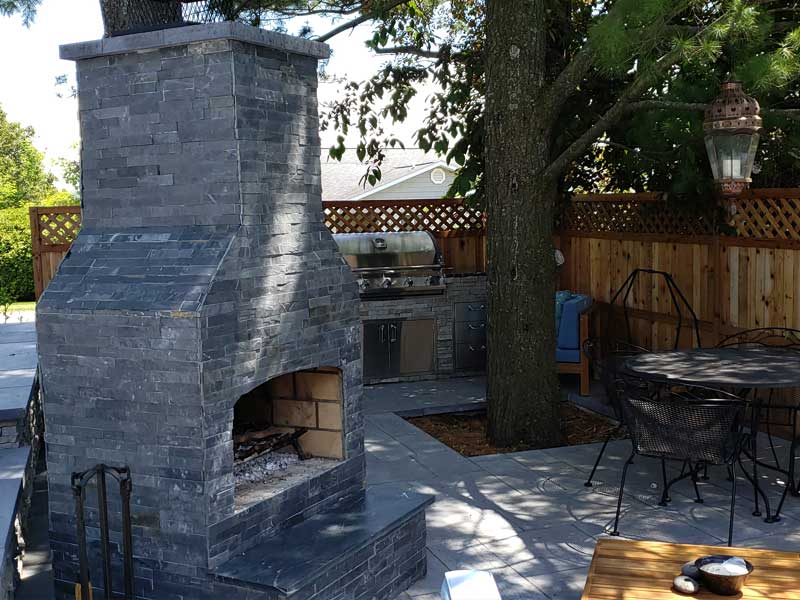 Cook Outdoors
Consider adding some outdoor kitchen features. Many times, September birthday celebrations are forced to be indoors, but having an outdoor kitchen space could allow for a hot chocolate bar or s'more bar outside for friends and family to enjoy. The ability to cook outdoors for longer can allow for birthday parties to be celebrated outdoors or delicious pizzas to be enjoyed from your pizza oven!
Plant Carefully
Having plants that bloom and thrive during different times of the year is so key in Northern Michigan. We like to suggest trees that have interesting bark or shrubs with color, like the red twig dogwood. Annual planters and perennial flowers can be selected so that they bloom in late summer, lasting sometimes into the fall! These plants will help your space to feel 'alive' during the cooler months still.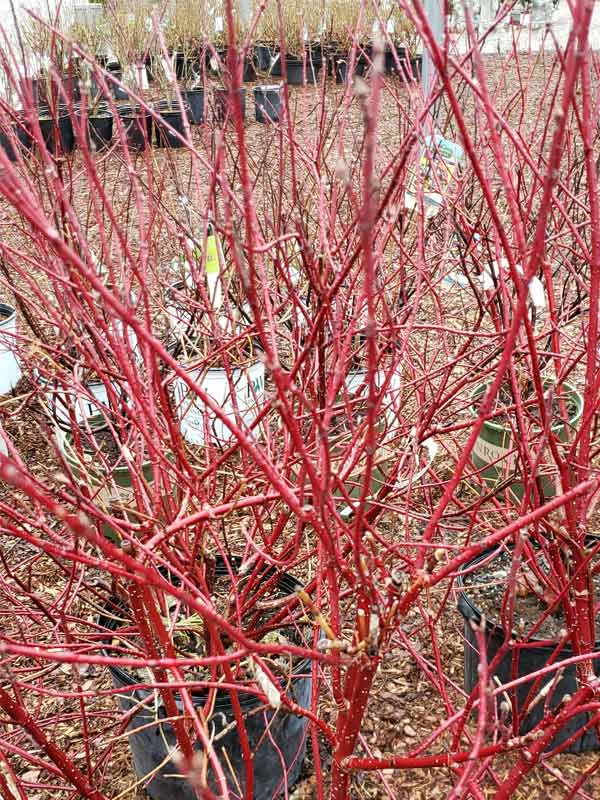 Build Some Shelter
As the winter winds move in, adding some simple shelter to your entertaining space can help you enjoy it even as temperatures drop. Pavilions can protect you from physical elements like rain or snow. They can also house a beautiful fireplace or even a TV to enjoy while outdoors.  Your designer can present you with tons of different options from pergolas to gazebos!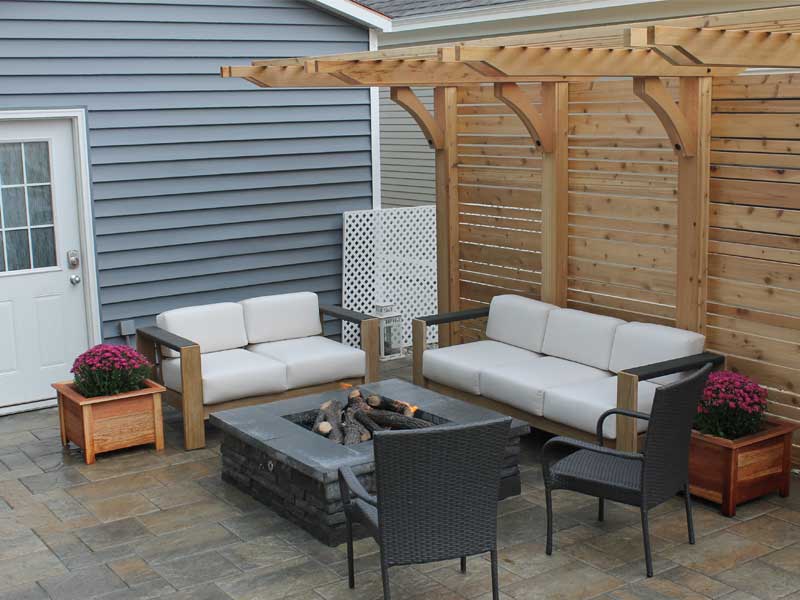 Creating Your Outdoor Space to Enjoy During All Seasons
With a little creativity and some thoughtful design, you can have a space that you can utilize and enjoy all year round. Bonfires and family gatherings don't have to end because the weather has turned cold. Time outside can begin even sooner as snow begins to melt and our days get longer.
Building a one-of-a-kind outdoor space all starts with a landscape contractor that listens to you and communicates well. They understand your hopes and dreams for the property and have the expertise to bring it all to life. Struggling with how to choose the right landscape contractor? Check out this blog. 
Ready to start enjoying the great outdoors no matter what the season?  If so, meet with our team of experts, choose a solution to improve your property, and get ready to sit back, relax, and enjoy your beautiful outdoor space.

Want tips and tricks for your lawn & landscaping?
Sign Up For Our Free Quarterly Newsletter
We take your personal information very seriously. We will not share any of the information you provide with any 3rd parties. Provided information will be used specifically to contact you in regards to your inquiry.