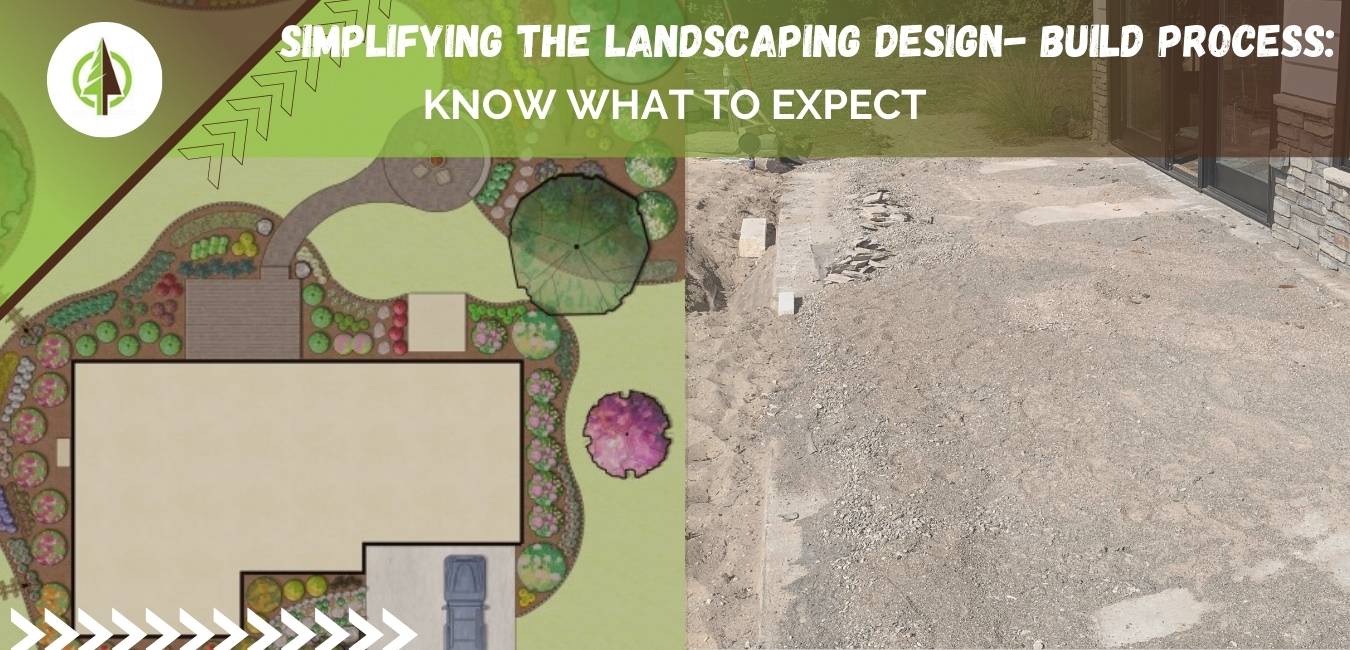 You've made the huge decision to redesign your landscape. Searching through the hundreds of landscape contractors surrounding the Grand Traverse and Leelanau County area proved to be exhausting. Now that you have narrowed it down to just the top contenders, what will the process of design and installation even look like?
Let's simplify the design-build process that we follow here at TruNorth Landscaping, so you know what to expect.
Phase One: The Design Phase
This initial phase is typically the most overwhelming for most clients. There is so much to think about and so many choices to make. Our experienced designers and architect are happy to make both planting and product suggestions to help you along the way. Let's explore the main components of the design phase.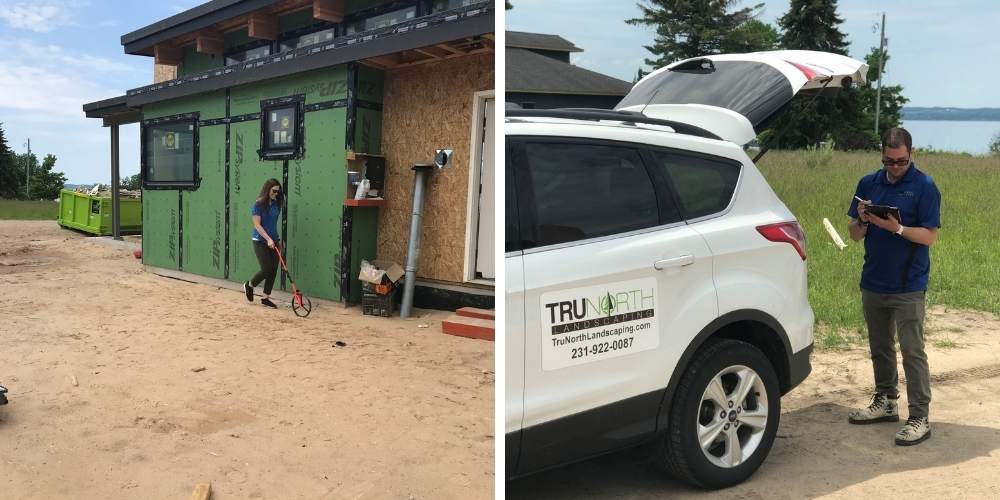 Landscape Consultation
At TruNorth, whether you call, message us through a social platform, or fill out our simple contact form, we reach out and request you fill out the long version of our contact form. This can be easily accessed by clicking yes to the question "Would you like to provide more information to help us understand your project vision?" Once you select yes, an additional form with several questions about your project will pop down. These questions help us determine if we are the best fit for your landscape project.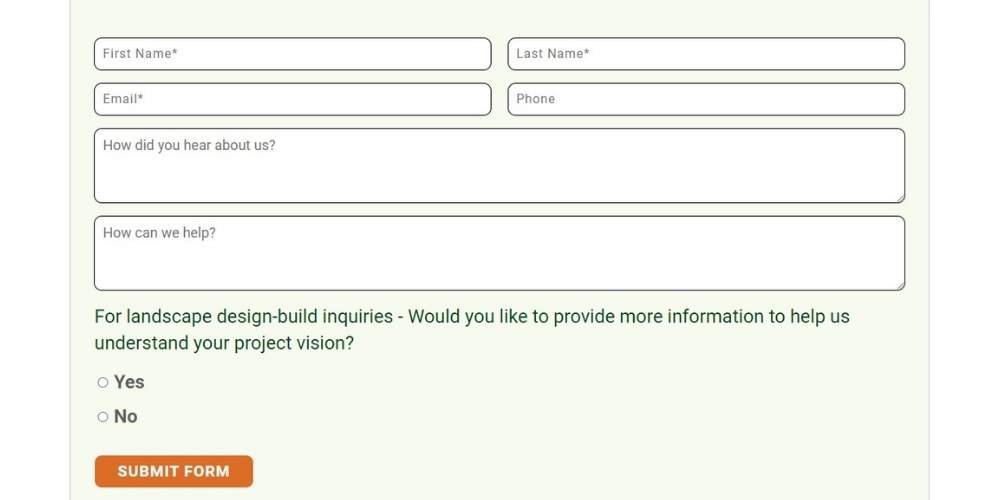 The additional form on our contact page also asks questions regarding budgeting. For help with budgeting for your landscape project, you can check out this blog. It also makes you aware of our consultation fee and asks about which features you may be interested in. After you have completed the form, one of our sales and estimating team members will be in contact with you. While you await your consultation, we offer several resources to help you brainstorm what features are the best fit for your property. Our learning center features product guides and frequently asked questions to help guide you as well. Our blog features a series on how to plan your patio, how to select the right materials, information about retaining walls, and so much more.
Landscape Design
After you have met with our designer or architect, the design phase of your project will begin. You have several design options to choose from, from black and white to 3D Color. This phase helps to bring your choices to life and imagine yourself truly in your new outdoor space. After your design is completed, you will meet with our team again to go over the design and revisions can be made. As soon as your proposal is signed and deposit paid, if necessary, your project is placed on our installation schedule.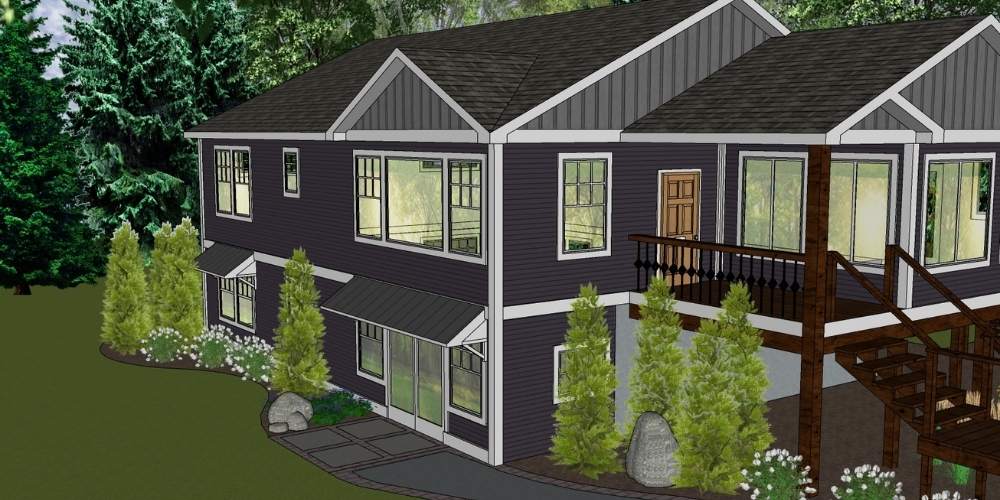 Phase Two: The Installation Phase
During the installation phase, your main point of communication shifts from our design team to our installation team. Your project will have a project manager on site as well as an experienced foreman. For any larger design, permitting will be completed and Miss Dig will be contacted to flag all of your utilities.  As installation begins, both of these points of contact are available to you at any time.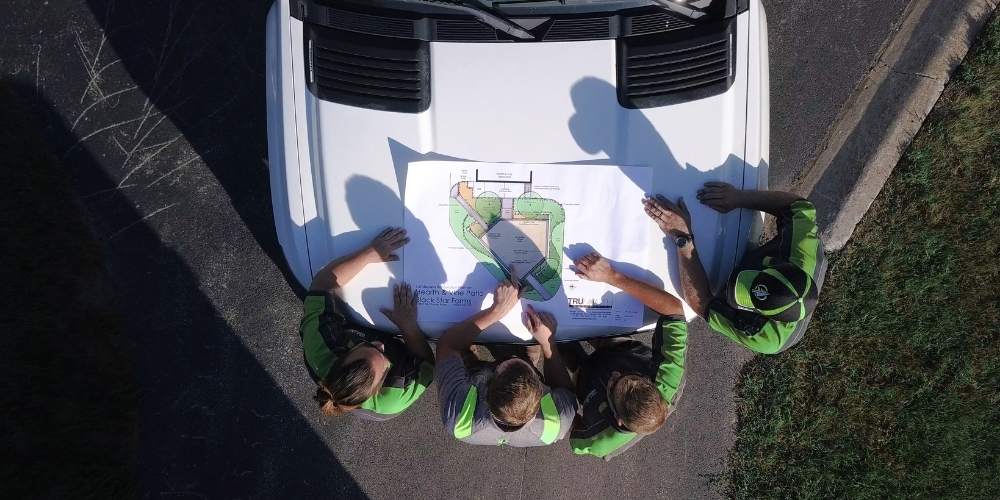 Your project begins with demolition if necessary and excavation. Hard surfaces are prepared and installed first, followed by plantings and mulch. Your project manager should be able to provide you with a clear picture of how long installation will approximately take.
Your contract includes all the components for installation. Change orders are rare, and usually done when a client adds in additional services.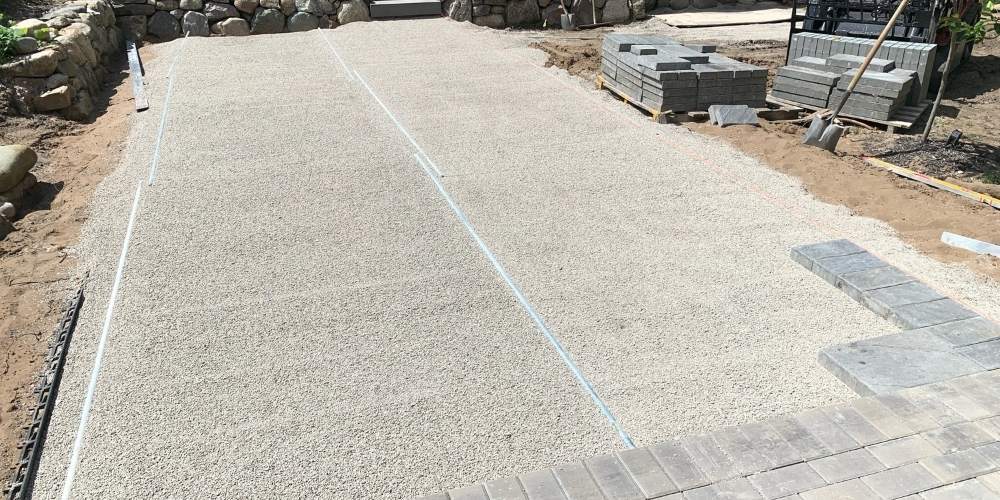 While your property may look like a disaster at the beginning of the installation phase, our team will leave it neat and safe to utilize each day after they depart. Before you know it, the piles of dirt and stone will transform into a beautiful outdoor living space for you to enjoy.
Phase Three: The Maintenance Phase
After your project is complete, it is time to enjoy it! In order for your project to be sustainable, landscape maintenance is key. We wrote a whole article about what to do after landscape installation you can read it here. Not every property needs every landscape maintenance service we provide. Use our ultimate guide to landscape maintenance to help narrow down which services your property may need. If you are unsure, your project manager will likely be able to suggest which maintenance services are most important for your specific property.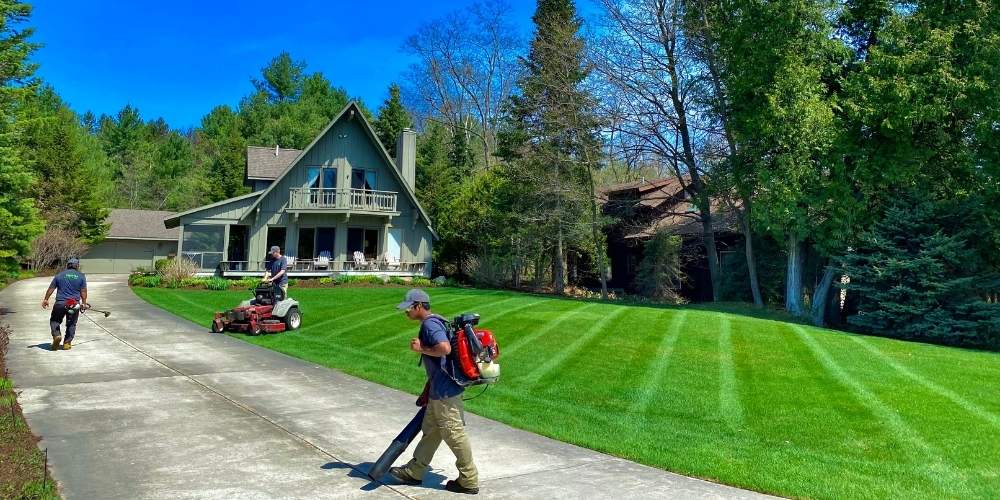 Whether you choose TruNorth to provide your landscape maintenance or not, we recommend selecting a full-service maintenance provider. This will help keep your entire outdoor space looking beautiful and hold only one contractor responsible instead of having separate ones for irrigation, fertilization, lawn mowing, plant care, tree care, etc. Depending on your project, you may need to care for your hardscape surfaces. It is important to protect your investment so that you can enjoy your outdoor space for years to come.
Selecting the Right Landscape Contract for Your Outdoor Project
We know that choosing a landscape contractor to perform work at your property can be stressful. That's why we try to provide you with as much information as possible, so you can make the best choice possible, even if you don't end up selecting TruNorth.
Be sure to discuss the design-build process with a contractor before paying a consultation fee. This will help you to feel more comfortable and confident in the process and the company's organization. To learn more about how we tackle design-build projects, check out our process page.
Ready to get started on your design-build landscape project in Grand Traverse or Leelanau County, MI? If so, meet with our team of experts, choose a solution to improve your property, and get ready to sit back, relax, and enjoy your beautiful outdoor space.

Want tips and tricks for your lawn & landscaping?
Sign Up For Our Free Quarterly Newsletter
We take your personal information very seriously. We will not share any of the information you provide with any 3rd parties. Provided information will be used specifically to contact you in regards to your inquiry.