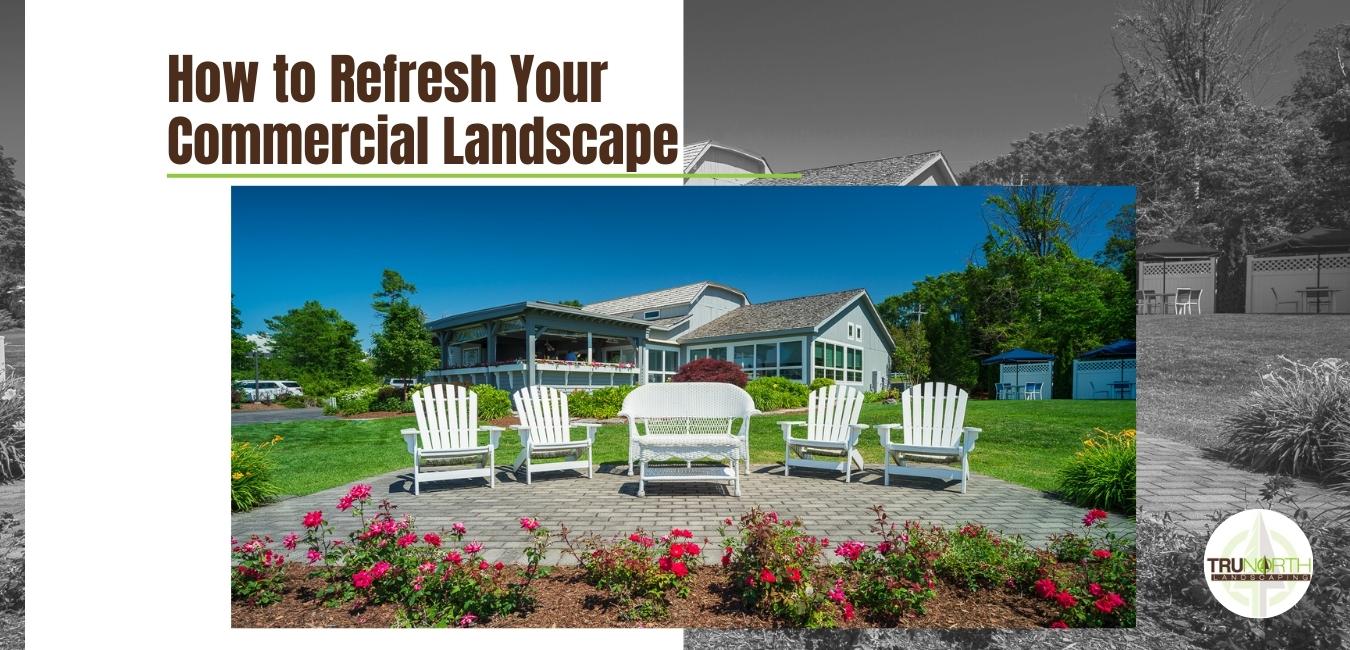 After the snow finally begins to melt away and the sun starts to peek out, the landscaping at your commercial property is ready to shine…or is it? Spring in Northern Michigan can really highlight a landscape that needs refreshing. Whether it is customers and clients or district managers pulling into your parking lot, a beautiful and neat landscape can make a great first impression.
Since your outdoor space sets the tone for your entire business, how can you give it a boost without breaking the bank? Let's look at 4 ways you can refresh your commercial landscape this Spring.
1. Refresh Your Mulch
The easiest way to have a fresh-looking landscape, especially in the Spring months, is to apply a fresh layer of mulch to your landscape beds. When this landscaping task is skipped, it keeps your property looking gray and sloppy all season long.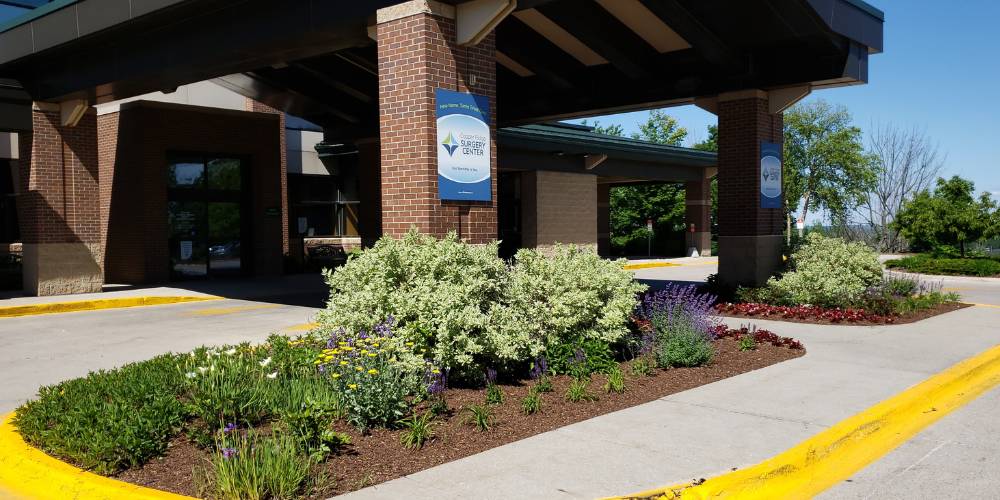 Not only does the mulch look beautiful, but it helps your plantings and landscape beds throughout the season. Mulch helps retain moisture for your plants so during drought they have a little extra water to access. In addition, when installed properly, mulch can help battle out weeds throughout the summer season as well. Most experts install a layer of pre-emergent weed control before installing the mulch.
2. Refresh Your Plantings
Nothing looks worse than a property full of dead, overgrown, or struggling plantings. Improving the look of your plantings can be accomplished in several ways. Before investing time and money in pruning and plant fertilization, it is wise to have a plant expert inspect struggling bushes, trees, or flowers. Browning leaves could mean a lack of nutrients, plant disease, or a plant that really can not be brought back to health. Treatments can be recommended to help turn your plant around or a plant replacement can be suggested. It is possible that the bush or flower was placed in a poor location where it cannot get what it needs to survive. A plant care expert can recommend an option that will thrive in a struggling area instead of just replacing the same plant that will need to be replaced in the future for the same reason.
If your plantings appear to be in good health, fertilization, and trimming or pruning can make a big difference. Plants that are not regularly maintained can look sloppy and messy, leaving your entire landscape looking uncared for. When your perennials, shrubs, and trees are properly trimmed each year, they come back season after season looking healthier and more vibrant. Regular maintenance of flowering plants can help them bloom again and again as well.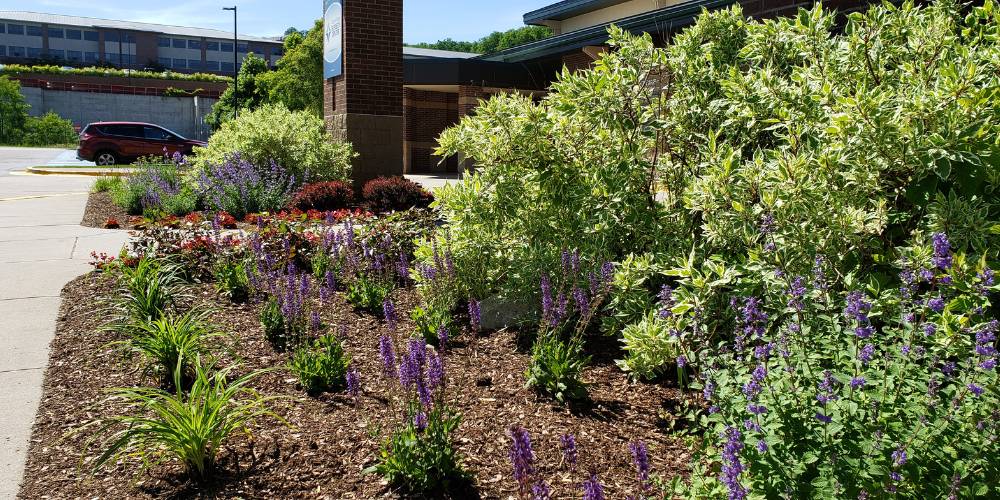 Some landscape beds look ugly and drab because they do not have enough plantings in them. Maybe some have died out or the design just simply did not include enough vibrancy. Adding plants with varying colors and textures to provide interest year-round can help bring boring landscape beds back to life. On the other hand, some landscape companies pack landscape beds overly full of plantings so they look beautiful right after installation. While this is great for the first few years of your new landscape, years later, the landscaped area can look out of control and plants can really start to struggle because they do not have the space they need. In this case, it may be wise to remove or relocate some plantings.
3. Refresh Your Lawn
If your commercial property has large grassy areas, investing time into your lawn can really improve the overall look of your business. Regular fertilization, mowing, edging, and irrigation are key for success.
If your grass has been struggling, consider adding Hydretain applications to your service list. Hydretain helps your grass need less water throughout the growing season. If adding fertilization, hydretain, and regular irrigation still does not help, it is wise to consider aeration and overseeding. Aeration helps to bring air, moisture, and nutrients back into your grass. This service is best performed in our area in the fall months.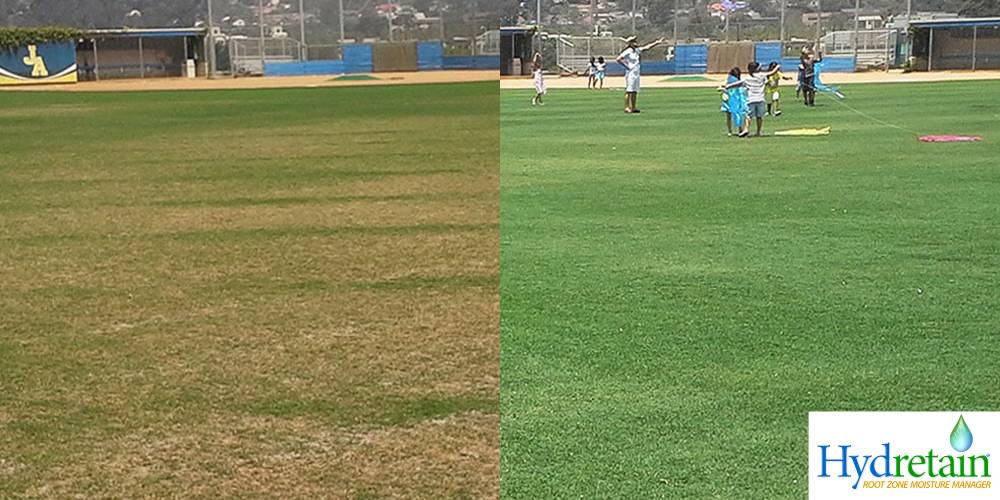 Struggling to find help to mow your lawn or not ready to invest in professional commercial services? A commercial robotic lawn mower could be the perfect solution. These mowers leave your grass looking freshly cut and are great for the environment too.
4. Add Seasonal Color
If your existing landscape is well-maintained yet your property is still looking dull, adding seasonal flower plantings is a great budget-friendly way to create a wow factor. While you may not have the budget for installing expansive landscape beds with perennials and trees, adding even a few container gardens filled with interesting annual flowers gives both color and texture to your outdoor space. At TruNorth, we are certified Proven Winner landscape professionals, so our designers can create a seasonal color landscape plan that is right for you. Annual plantings allow for rotating plantings as well, helping to provide interest even in the fall and winter months!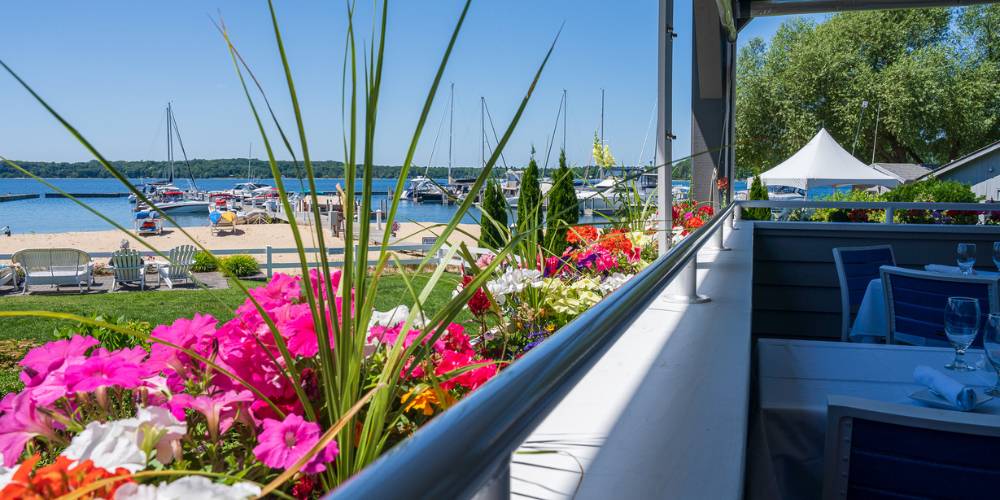 Selecting a Commercial Landscaping Company to Refresh Your Landscape
As the Traverse City area grows, so does the competition among local businesses. One great way to set yourself apart is to have an eye-catching landscape. While it may not be feasible to tackle all four of these landscape refresh suggestions, an experienced landscape professional can give recommendations as to which improvements would give the largest impact.
We proudly serve a variety of commercial clients including wineries, industrial buildings, hotels, restaurants, plazas, banks, medical buildings, and more. Struggling to select a commercial landscape company? Check out our guide.
Ready to refresh your commercial landscaping in Grand Traverse or Leelanau County MI? Get started with a consultation today!

Want tips and tricks for your lawn & landscaping?
Sign Up For Our Free Quarterly Newsletter
We take your personal information very seriously. We will not share any of the information you provide with any 3rd parties. Provided information will be used specifically to contact you in regards to your inquiry.